On The Web Site:
---
Today's Weather
---
Community Access
Policia Preventiva
Todos Santos Police
612 145-1052
Commandante Navarro

Ministero Publico
State Police
612 145 0198
Commandante Erigoyen

Bomberos
Fire Department
Cel. 612-142-6387
Commandante Cadena


---






---
Baja Western Onion
Alan Thompson - Publisher
Debra Webster - Advertising
e-mail For General Feedback
---
---
News and Events, Questions and Answers
---
U.S. Federal Benefits Outreach - The Federal Benefits Unit from the U.S. Consulate General in Guadalajara will be holding two meetings for U.S. citizens in the southern Baja, tentatively in La Paz Aug. 3, 2011, and in Los Cabos Aug. 4, 2011. Time and place to be announced. Topics to be covered: Medicare changes and general information; types of services provided by FBU; retirement, survivor, and disability claims; direct deposit changes; Social Security number applications; and time will be alloted for questions and answers.

For further information: Federal Benefits Unit in Guadalajara, 01-800-772-6394; U.S. Consular Agency in Los Cabos, 624-143-3566; and Marina in La Paz, 612-125-2112 - Trina Brown. U.S. Consular Agency, Cabo San Lucas, B.C.S. Telephone and Fax Number: 624-143-3566, usconsulcabo [ - a t - ] yahoo.com
Benefits Meeting - Relative to the above meeting, we would like either email address or phone numbers from interested people so we can send them the exact date, time and location. RSVP is requested to Susan Ross, Neil Shroyer or Don Mitchell before July 25. Our email addresses are: Don Mitchell -- donmitch [ - a t - ] prodigy.net; Susan Ross -- yachtmanagement [ - a t - ] bluewaterketch.com; and Neil Shroyer -- daniel [ - a t - ] marinalapaz.com. - Thanks very much.
Seguro Popular and Seguro Social - Courtesy La Paz Gringos - Seguro Popular was created primarily to make sure that the uninsured 50% of the population are not forced into poverty when they get sick. This would, of course, require people to get used to the idea of pre-paying for services, in this case, medical "protection" -- but so far, that part of the plan hasn't worked out too well.

Other articles and the SP website indicate that the Plan is available to any legal resident of Mexico, and that fees are based on a sliding scale according to income. For most poor people, the coverage is free, but that doesn't mean the plan is only for poor people; in fact, the opposite is true because the paying customers help subsidize those who pay nothing.

It also appears that Seguro Popular is a work in progess ... that services, drugs etc will continue to be added and expanded as money becomes available and the rosters grow. The government hopes to have 50% of the population covered by Seguro Popular in the next few years, and groups like the The World Health Organization and the UN have been very supportive of the plan.SP Website (English): http://www.seguro-popular.gob.mx/index.php?option=com_content&view=article&id=100&Itemid=137. A very long and dry article on how SP has evolved: http://www.internationalbudget.org/pdf/JHPPL2010.pdf

IMSS, on the other hand, is a somewhat more extensive and expensive plan available to anyone under the age of 65 who does not have a pre-existing condition (even high blood pressure). Here's an excerpt from an article by Rick Lewis of MazInfo (link to complete article below):

IMSS stands for Instituto Mexicano del Seguro Social. Itís about as close to socialized medical coverage as you can get. Many working people qualify for IMSS and many employers make a contribution toward the IMSS coverage. Mexico has allowed retirees and other visiting residents to buy the IMSS coverage. They base the cost on what the payment would be if you were working full time at minimum wages. Visit http://www.mazinfo.com/infofiles/IMSS.htm; hamiltos12 [ - a t - ] yahoo.com, La Paz Gringos - Sheryl Hamilton, moderator [ - a t - ] bajawesternonion.com, www.mazinfo.com/infofiles/IMSS.htm, La Paz
MSN/Hotmail Email Scam - This one has been circulating recently. You receive an "Invitation," sent from a Hotmail or MSN account of someone you know:

The scammer's website asks you to enter your Windows Live ID and password to



"Analyze your MSN Messenger Contact list and discover who has deleted you
from his contact list without changing your nickname or losing your data!"


The scammer's website, msnmessengerlist.com, was registered to a Juan Manuel Martinez 2 weeks ago on June 28. Don't even think about giving out your ID and password to this online scam, or ANY website that asks for it, regardless of who appeared to have sent you the Email. This is called "Social Engineering," where you are being tricked into thinking that you are receiving something from a friend or business you know, and lulling you into a false sense of security.

Your friend's Email account has already been hacked by this scammer who really sent the Email, and now yours will be hacked as well if you fall for such nonsense. - Alan, alan [ - a t - ] bajawesternonion.com

Baja Tourist Visa Warning - Courtesy La Paz Gringos - We just wanted to warn anyone new traveling this route that are not FM2 or FM3s that you MUST get a Tourist Visa at the USA/Mexico Border before entering Mexico. We were waved through the border and, although a little perplexed about the Visa, we continued on. When we got to Guerro Negro there was an Immigration Stop together with the inspection point for fruit. As we did not have our tourist Visa, we had to go into the Immigration office and they gave us a notice that we had to take to the Immigration Office in La Paz.

In La Paz we were fined approximately $120 US each in addition to the $25 each for the Visa. It took four visits to the Immigration office to finally get the Visa after filling in forms, copying our forms and passports, and going to the bank to pay the fees. Lesson learned - it is imperative to seek out the Mexican Visa Office before crossing the Border. Barbara King - moderator [ - a t - ] bajawesternonion.com
Baja Green Builder - Baja Green Builder is seeking help with an unjust fine he must pay to the Mexican government: $20k dollars, for having a water meter locked up by sand when he wasn't down here to free it up. Looking for donations so we can get back to our experiments in sensible, economical, green ways to house people better and help homeless Mexicans. - Randy Echter, rke1951 [ - a t - ] gmail.com, 612-154-0485, La Paz
Share Mail Box - I am seeking to find a person or persons who have a mail box and would like to have an additional person to share expenses. I live in Todos Santos and prefer to have mail here, then again, Cabo or La Paz will work. I have nothing now to bring in my mail. - lowerbaja [ - a t - ] yahoo.com, 612-161-4728, Todos Santos
---
Submit your News and Events, Questions and Answers articles here: http://www.bajawesternonion.com/submitarticle.asp
Return to Top
---
---
Featured Events This Week
---
Friday, July 15
July Full Moon - Full Moon arrives at 2:40 a.m. EDT. It will rise in the eastern sky just as the Sun sets and will reach its peak in the south at around 1 a.m. local daylight time.
Saturday, July 16
7th Annual Dorado Shoot Out Fishing Tournament - Los Barriles, Hotel Palmas de Cortez. Prizes to the top three teams that catch the largest Dorado. Prizes include a new 2010 4x4 Ford F-150, drawings for tackle, lures and hotel stays, and optional cash jackpots of $200, $300, $500 and $1,000. Entry Fee: $350 per team until July 14th, $400 after. www.vanwormerresorts.com/index.php?option=com_content&view=article&id=182&Itemid=182

Movie Night - "The Imaginarium of Doctor Parnassus," Teatro Luna Azul; 7:30 p.m.; Popcorn and drinks. Info: tsbmp.blogspot.com
Saturday and Sunday, July 16 and 17
1er. Festival Del Asado Con Cuero Y Del Vino / 1st Barbecue Festival With Leather And Wine - Restaurant "Estancia Uruguaya" tiene el agrado de invitarlos, el Rancho "La Querencia" km.17 Carret. Los Planes, La Paz. El arte de asar durante 12 horas 600 kg. de carne, que incluye una res completa, 10 lechones y 10 borregos y varios cortes todo a las brasas.

Presented by Restaurant "Estancia Uruguaya," at Rancho "La Querencia," km.17, Los Planes Highway. Grilling 600 kg. of meat for 12 hours, including a whole beef, 10 pigs, 10 sheep and various cuts all barbequed over coals. - Gerardo Vicente Doti Voituret, estancia.uruguaya [ - a t - ] hotmail.com, 612-141-9048 Cel.
Tuesday, July 26 thru Saturday, July 20
Bisbee Sport Fishing Tournament - 714-393-6107, info [ - a t - ] bisbees.com, www.bisbees.com, Hotel Buena Vista, Los Barriles
---

---
New Community Events and Workshops Notification Page - You can submit event notices for The Community Calender or Workshops and Meetings pages. The Community Events calendar is limited to non-recurring community events (Sorry, no "Happy Hours," "Daily Specials," or other recurring business activities :). Submit your Community Events and Workshops notices here: http://www.bajawesternonion.com/SubmitEvent.asp
Return to Top
---
---
Stepping Out - Food, Music and Entertainment
---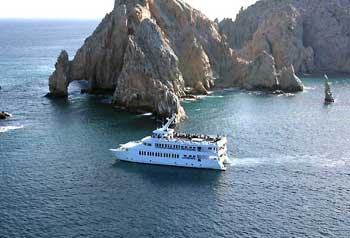 Caborey Dinner Cruise - With over 40 years offering tours in Mexico, Caborey has firmly established its reputation for quality, safety and fun. Reserving tours in advance through our website assures that you are purchasing tours from a reputable source and that the date and time of your reservation will be respected. Allow us the pleasure of providing these services for you.

Experience the natural wonder of Cabo San Lucas from aboard our luxurious 144' triple deck catamaran... From the moment you board the Caborey prepare yourself for an exhilarating experience. The majesty of the Land's End rock formations including Cabo's iconic "Arch" will spread out before you as the Caborey slips away from the marina and into Medano Bay. Live music and limitless cocktails accompany the breathtaking view from the upper deck of the Caborey as it follows its route along the tip of the Baja.

As the sun sinks into the horizon, tempt your palate with one of our 6 delectable entrees. Then as you take your last bite of scrumptious dessert, sit back and enjoy a Las Vegas-style show that will delight you with the sounds and rhythms of Latin America. - Caborey Cabo, reserv [ - a t - ] caborey.com, www.caborey.com, 143 8060, Cabo San Lucas

Buena Vida Pizzeria's New Dishes And Hours - Hey Everyone! I just wanted to remind you all of the new things that we are cooking up at Buena Vida Pizzeria. We are now offering:
Slow Roasted Baby Back Ribs w/Green beans and a cilantro potato salad.

Flank Steaks with Green Beans and roasted garlic potatoes.

Teriyaki Short Ribs with a Green Mango Salad

Barro de Mariscos which is the fresh seafood of the day cooked up a in a clay pot with butter and wine with lots of bolillo bread.
So things have been selling out fast but I will be sure to have an endless amount from now. Everything is reasonably priced and absolutely delicious. My Summer hours are FRI-MON 5-10p. For all of you coming from out of town. I am located on Calle Hildago and Militar (the same street as the CFE building). Todos Santos.

I am also offering a 10% discount for all Baja Claifornia Sur residents. - Jessie, Jessierutowski [ - a t - ] gmail.com, 612-151-1431, Baja California Sur

Zen Garden Open All Summer - We have a fabulous chef from a 5-star restaurant in Cabo. I won't mention the name, but when you come in, I can tell you where. After working there for 8 years, he's decided to make a move to Todos Santos and settle down at Zen Garden Cafe, even though the restaurant in Cabo begged him to stay! He's one of the best chefs I've ever worked with in my life. He can prepare exotic Thai, modern Japanese, Chinese, and fresh Vietnamese. He makes the best homemade dumplings -- my favorite! Please come in and try his delicious food, at our excellent prices, prepared with Zen Garden's love and care! Just so you know, we have specials every day, and look out for food tastings in the future! We'll be open all summer long, so you'll have a place to enjoy Asian fusion in Todos Santos. - yanggum [ - a t - ] zengardencafe.com, www.zengardencafe.com, 612-145-1088, Todos Santos

Sandbar News! - Baby Back Ribs are Back at the Sandbar! Every Thursday (NY Steak Nite/100p) we are also serving Rib dinners for 150p--come in and get the best deal and meal in Baja! We start up the BBQ (for the Baby Backs) at 4:30. Every Sunday is Fish and Chips (with homemade coleslaw) for 75p -and starting this Sunday (July 16t) the Sandbar will have afternoon live music - easy rock and roll. Drop by after the beach for good food and nice tunes. One last reminder, Kids Eat Free Pizza on Wednesdays (12 and under). - Helen Bay, helenbaysandbar [ - a t - ] gmail.com, sandbarbaja.com, 612-102-9135, Pescadero
---
Submit your Stepping Out - Food, Music and Entertainment announcements here: http://www.bajawesternonion.com/submitarticle.asp
Return to Top
---

---
Misc. Sales and Services Available/Wanted
---

Summer Sale! 20% Discount On All Outdoor Wicker Furniture And Selected Items, Casa Decor, La Paz - Indoor and outdoor furniture and interior design service. We custom make furniture:
* Largest Inventory In The Baja * Patio Furniture. * Wicker, Rattan And Marble * Lighting. * Rustic Hand Painted Furniture * Metal Furniture. * Copper Furniture * Kitchen Cabinets. * Doors * Floor and Wall Covering. * Art * Accessories * Fountains And Urns. * Imports From Around The World. * Unique Selection of Furniture And Accessories. * Mexican Furniture * Furniture Packages
Fine furniture made to order. Wholesale to the trade. The Best selection in the Baja at Casa Decor. Two Locations: Casa Decor La Paz, 560 Marquez de Leon, Tel: 612-129-3364. Casa Decor Cabo San Lucas: on 4 lane KM 3.5 next to Artisanos and Natural Marble and Stone, Tel: 624-178-8146. - richards77 [ - a t - ] pcisys.net, http://www.antiquerowmarket.com, Baja California Sur
For Sale Starchoice-Shaw High Def Receiver - Motorola DSR 505 High Definition receiver for Starchoice-Shaw Canadian satellite service. Like new condition includes remote and HDMI cable. Perfect as a second unit to add to your existing set up. $200. I can install for an additional fee. - Bob Pearsall, bobscabo [ - a t - ] yahoo.com, 624-168-2242 or Vonage 916-837-1025, Cabo San Lucas
Cleaning Out the Bodega! - Screws, bolts, nails, drawer pulls etc. Plumbing and Elec. parts. Wood shelving, molding, etc. Garden lights and other stuff. A few deco items, dart set, kitchen cart, dual fan exhaust hood, Ikea curtain rods, etc. email to see. - Sylvia St.clair, sasinbaja [ - a t - ] yahoo.com
Professional Websites and Computer Tune Ups - Do you need a website or graphic design services? Then look no further! The services we offer include: Website Design & Development, Logo Design, Graphic Design, Brochure Design, E-commerce Website Design, and Website Maintenance Services.

Typical repair and upgrade services for desktops or laptops include: Software and hardware troubleshooting, Speeding up a slow system, Upgrading an existing PC, Making a computer network ready, Virus Removal, Spyware Removal, System Crashes, Data Backup, Blue Screen, Home Networking Wireless/Wired, and more. Email tao1gahad [ - a t - ] gmail.com to set up a appointment. Thanks and have a great day. - Fiona, Pescadero
Pacific Window Washing - Professional home window washing now servicing San Jose del Cabo, Cabo San Lucas, Rancho Migrino, Elias Calles, Rancho Nuevo, Pescadero, Todos Santos and anywhere in between. For free estimates, call Mark at 612-143-3316. www.pacificwindowwashing [ - a t - ] gmail.com
Multiservicios Ryjos, Todos Santos - ofrece suministros de oficina y servicio de fotocopias, Internet y servicios informáticos. Ubicación: El Otro Lado, Calle Horizonte esq Nicolas Bravo, Colonia el Rio, frente a Café La Esquina, Todos Santos:
Papeleria - Venta de artículos escolares-oficina, Copias, Enmicados, Engargolados, Servicio de impresión negro y color. Copías CD/DVD.

Internet / Juegos - Servicio de mensajería instantánea, Skype, E-mail, descargas de musica y fotos, Xbox 360, servicio de Scanner. Wireless

WiFi / VoIP / Computadoras - Venta, instalacion y soporte de redes cableadas e inalámbricas, Voice Over IP (Vonage, Net2phone), computadoras.
Horarios: Lunes, Martes, Jueves, Viernes: 8:00 A.M - 9:30 P.M., Miercoles Y Sabados: 8.00 A.M - 4:00 P.M. Domingo: Cerrado
Ryjos Multi-services, Todos Santos - offering office supplies and copy services, internet and computer services. Location: "El Otro Lado, " Calle Horizonte at the corner of Nicolas Bravo, Colonia el Rio, in front of Café La Esquina, Todos Santos:
Stationary Store - Sales of School and office Supplies, Copies, Laminating, Binding, Black and While and Color Printing Service, Scanner service, CD/DVD Copies.

Internet / Games - Instant Messaging Service, Skype, E-mail, downloading music and photos, Xbox 360, Wireless Access

WiFi / VoIP / Computers - Sales, installation, service and support: wired and wireless networks, Voice Over IP (Vonage, Net2Phone), computers.
Hours: Monday, Tuesday, Thursday, Friday: 8 a.m. - 9:30 p.m., Wednesday and Saturday: 8 a.m. - 4 p.m. Sunday: Closed. Propietario/Owner: Josue Castillo Mayoral, Business Telephone: 612-178-0039, Cellular: 612-148-3786, jocama85 [ - a t - ] hotmail.com, Todos Santos

Need a Ride to or From the Airport? Or Someone to Assist You With Errands? - I am a young, bilingual Christian man and I can provide you with rides to or from the La Paz or San Jose Del Cabo airports. I can also help you with courier services, errands, or navigating the intricacies of dealing with Mexican businesses and the government; Car Registrations, TelCel and TelMex, CFE, Seguro Social, etc.

Reasonable Rates - Contact: Ernesto, Cel. 612-117-7497, ernie_net [ - a t - ] hotmail.com

Guitar, Piano for Sale - Guitar, 12 string Epiphone (by Gibson), excellent condition, beautiful instrument, $350 U.S. Piano, Yamaha Clavinova, electric, fully weighted key board, synthesizer boxes, rarely used, perfect condition, $900 U.S. Potter's wheel, Scutt electric, excellent condition, rarely used, $400 U.S. - Rebecca or Bill Buckley, casasuenos2000 [ - a t - ] yahoo.com, 624-143-2728

Brand New Dell Printer In The Box! - Hello and best wishes! I have a brand new Dell V313w All-in-One Wireless Printer. It is still in the box - never opened. It features - Print, scan and copy with one easy-to-use, compact device. Eco Mode provides energy-saving capabilities. Built-in 802.11b/g wireless card. $90 USD. - Tim Lang, tim [ - a t - ] timlang.net, www.dell.com/us/en/healthcare/peripherals/printer-dell-v313w/pd.aspx?refid=printer-dell-v313w, Pescadero
Hughesnet Satellite Internet
Now, Connect to The Internet No Matter Where You Live:
Always-On Connection, Available Where DSL and Cellular Won't Reach
PC, Mac, Wireless Compatible
Multiple Computers Can Share the Same Internet Connection Full-Time
Vacation Holds Available on All Plans
Anti-Virus And Email Spam Filter
No Phone Line Needed, No Busy Signals, No Missed Calls
Professional Installation Available Anywhere in Southern BCS
Purchase Your System From Baja Satellite Before July 31 and Get:
1. Mail-In Rebate for $199.99 off Equipment Purchase! 1

0.74 Meter Dish with 1 Watt Transmitter - Only $299 US After Rebate!. 0.98 Meter Dish with 2 Watt Transmitter - Only $699 US After Rebate!

2. Mail-In Rebate for $20 off Your First Three Months of Monthly Service ($60.00 Value)! 2

Data Plan
Download / Upload Speed 3
Monthly Service
Home
1.0 Mbps/128 Kbps
$39.99/mo, first three months!
Pro
1.2 Mbps/200 Kbps
$49.99/mo, first three months!
ProPlus
1.6 Mbps/250 Kbps
$59.99/mo, first three months!
Baja Satellite is an Authorized HughesNet Reseller. For more information Contact Us today: alan [ - a t - ] BajaSatellite.com, www.bajasatellite.com, (530) 903-4257 (From US), (01) 555 351 0882 (From Within Mexico), Baja California Sur
1 Prices shown are after $199 mail-in rebate, and do not include Mexican shipping, importation or installation. System must be purchased before July 31. 2 $20 off per month for 1st. three months, after $60 mail-in rebate. System must be purchased from Baja Satellite before July 31. All plans require 24-month contract. . 3 Absolute maximum speeds stated by HughesNet. Actual speeds will be less, and speeds will vary throughout the day and week depending upon total number of HughesNet subscribers sharing your satellite channel.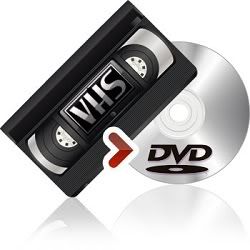 VHS ---> DVD - I convert your VHS tapes to DVDs and other audio-video formats. I can also upload your photos and videos to YouTube and other websites. FREE local pickup and delivery, turn-around time usually within 72 hours, reasonable prices.

Convierto sus video casets VHS al nuevo y mas eficiente formato DVD. Tambien le puedo subir sus fotos y videos a YouTube y otras paginas web. Entrega a domicilio en menos de 72 horas GRATIS, buenos precios. - Alejandroherrera.iso [ - a t - ] gmail.com, 044-612-147-6200, Pescadero
Portable Air Conditioner - Keep yourself cool this summer! It's in good condition, only used one season. Here's the specs: EdgeStar 12,000 BTU 4 In 1 Portable Air Conditioner, Heater, Dehumidifier & Fan. Cools up to 400 square feet. Rolls easily on 4 wheels. Contact me with any additional questions or for photo. $2,900 pesos. - Rachel babyflechtner [ - a t - ] yahoo.com, Pescadero

Summer Ad Special! - Put your ad in front of over 3, 100 Baja Western Onion subscribers in Four consecutive issues for only $10 dlls ($120 pesos). Get more coverage for your next Yard Sale, Vehicle, Misc. Wanted or For Sale ad.

For only $10 dlls US, we'll run your ad for a total of Four consecutive issues, allowing your ad to appear in each issue for two weeks. Also, we'll feature your ad within a red, highlighted box. This special offer applies only to text-based ads submitted by non-commercial, private parties, and is subject to our editorial policy. Sorry, this offer not available for display banner graphics ads, or ads for businesses, real estate or rentals available.
Payment: All Summer Special ads must be prepaid in advance of initial run date. You can make your payment online via PayPal athttps://www.paypal.com/cgi-bin/webscr?cmd=_xclick&business=advertising [ - a t - ] BajaWesternOnion.com, or call us at 001 530 903 4257 or 01 33 8421 1142 (From Mexico) to make payment directly by VISA, MasterCard, American Express or Discover Credit or Debit Card.
Free Ads: As always, you can place a Free text-based ad in the Baja Western Onion once every 14 days. Submit your Free Ad or Article here: www.bajawesternonion.com/submitarticle.asp. -
For more details on our advertising opportunities, please visit www.bajawesternonion.com/advertising.asp or send an Email to: advertising [ - a t - ] BajaWesternOnion.com
---
Submit your Misc. Sales and Services Available/Wanted articles here: http://www.bajawesternonion.com/submitarticle.asp
Return to Top
---

---
Real Estate, Rentals, and House Sitting - Available/Wanted
---
House for Rent or Lease - 3 bedroom 3 bath furnished home for rent. Available short or long term. Located in the quite San Sebastian neighborhood of Todos Santos, just a few hundred yards from the beach. Home has a large secure Bodega and a covered carport. All the doors and windows have screens and thresholds. - Mike Lund, mikeandmirinbaja [ - a t - ] gmail.com, 612-1345-347
Chili House For Sale And Rent - The Chili House is a 2 bed 2 bath 1500 sq ft home located in the Las Tunas/ Los Jardines area of Todos Santos with ocean and mountain views from every room and Mexican tiles and details throughout. Situated on an elevated Ĺ acre lot with patios, terraces, mature landscaping-palms, cactus, bougainvillea, giant birds of paradise and both city and agricultural water. Truly a gardenerís paradise. For Sale by Owner. $269,000.

For more photos and information please visit www.bajawildheart.com Available for rent now through Oct 1st 2011. - Leslie Lambert, llambert [ - a t - ] sonic.net, 707 696 9064 503 954 3504, Todos Santos
House For Rent Unfurnished In Downtown La Paz - Big house for rent in La Paz, three blocks from the waterfront, one block from Tienda Issste. Also, three drugstores located around the corner and close to the municipal market. Garage for one automobile. All security. $700 dollars. For more information, call my home phone, 612-122-3168 - jorge_lap222 [ - a t - ] hotmail.com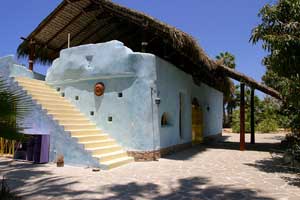 Todos Santos Beach House on a Tranquille Lush 5, 206.22 Sqmt Property - For Sale by Owner: - Two (2) separate driveway entries give the 5, 206.22 sq meter (1.25 acre) property privacy from both the front and back, giving flexibility to build additional homes or to split in the future. Soil on the property is rich organic black soil, ideal for other organic gardening.

* Property is an enclosed oasis and has unlimited access to farm water that nourishes the over 85 mature mango trees, 80 lush palm trees over 5 feet, passion fruit trees, citrus fruit trees and avocado trees, all of which give the property its cool shade that is coveted in the region and frequently not available on other properties of comparable or more value in the desert landscape.
* Property has power, water (both municipal and farm water), gas and Internet.
* A 6-minute walk takes you to the secluded beach, and a 5-minute drive finds you in the heart of TS.

If you have questions or would like to make an offer after viewing the property on YouTube (www.youtube.com/watch?v=krg9FEeiRtk), feel free to contact us. Save on the fee and make us a good offer. - Anh Walch, anhwalch [ - a t - ] yahoo.com, 212-692-0912, Todos Santos
For Rent - Quaint cottage on a lovely ranch in Pescadero: 1 Bedroom, furnished, utilities not included. Please, telephone calls only at 612-176-3119 (Pescadero). - Mariposa, mariposabcsmx [ - a t - ] live.com
---
Submit your Real Estate/Rentals/House Sitting/Property Management Services articles here: http://www.bajawesternonion.com/submitarticle.asp
Return to Top
---
Rides or Caravans Available/Wanted
Note: Ads will run for two weeks unless dated. Please list the date in the title, and specify which airport. Goes without saying, everyone shares expenses for beer, gas, food, etc

To remove your ad if you find a ride or caravan, let us know here: www.bajawesternonion.com/submitarticle.asp -
---
Companion for the States or Drive Your Car or Truck North - Hi, my name is Jorge. I was born in La Paz and have my identification card from the States (part of my education was at UC Berkeley). I have driven the Baja 50 times. I am 49 years old and have driven in the States. If you need to take your car to San Diego, I can do it for you for no charge. Or, if you need company, I will be glad to be your companion and I can help pay for gas. Ready to leave the first week of August as a companion to the States both ways. Please call me on my cell, 612-118-7898 - jorge_lap222 [ - a t - ] hotmail.com
Anyone Wanna Come Surf Mainland Mexico? - Australian male surfer 26 looking for travel buddy, either male or female, to accompany me on a mellow journey down the coast of mainland Mexico. Surfing, fishing and exploring. Truck, cooking utensils, camping equipment, all provided. Currently residing in Pescadero, will be looking to catch ferry from La Paz within 2 weeks. Come and join the good-time train. Must provide own finances for food, etc., e-mail me ASAP for an experience of a lifetime, - Saxon Scott, saxonscott [ - a t - ] hotmail.com, Pescadero
Room For Passenger - Driving the Baja within the next 7-10 days (ad submitted July 6). Date is flexible. Looking for companion to share drive. Destination Sacramento. Please contact if interested in sharing the drive.
Contact - sandytelgren [ - a t - ] yahoo.com
Nor Cal Dog Needs Ride - We need someone driving to Northern California this month to give our dog Luna a ride. She is a two year old, 40lb. boxer mix, very sweet and loving. She has driven the Baja twice and does fine. We are flying July 15 to San Francisco. We will pay someone who is driving north to take her for us. Please email us for more information. Thank you! - Brandy Moore, trandbrandy [ - a t - ] hotmail.com, 612-153-0779, Pescadero
North Then South After August 15 - I am flexible, will be heading North sometime around the middle to end of August with a F350 4 door truck and possibly with a large dual axle 23 foot enclosed trailer, or a small open 8 foot trailer. I can haul things and people both directions. Will be heading to San Diego, possibly LA and southern UT. And returning to baja in September. Have made the trip about 30 times. - Dean Devolpi, dean [ - a t - ] la-ventana.com, 612-114-0202, La Paz
---
Submit your Rides or Caravans Needed/Available articles here: http://www.bajawesternonion.com/submitarticle.asp
Return to Top
---
Pet Corner (Lost and Found pet articles will run for two weeks)
Let us know if you find or place your pet so we can remove your ad -
---
It Was A Dark And Stormy Night... - Okay, so that's a stretch - but it sure felt like it when all six of us got thrown away! We were so scared, so hungry and really missed our mom. After what seemed like forever, a really nice man named Joel came along and took us home. We all got a bath and some really good grub and life was good again.

But, here's the deal: Joel and Isela have a new baby boy and really need to find loving families for us because life is kind of hectic for them right now. Their great big dog and especially kitty have taught us to be respectful and we all get along just great. We are beautiful, in super good health and so anxious to meet our new family - we're waiting! For more info in English call Cindy at 145-0666 or in Spanish only call Joel 044-612-117-8381. - cindyfenix [ - a t - ] yahoo.com, Todos Santos
Found Yellow Lab Near La Pastora - A beautiful male yellow lab with Vison Designs multi-colored striped collar (no tags) walked onto our property on Saturday. He is mid-size and has not been fixed. He looks very healthy, taken care of, and his family must miss him a lot! Please contact us soon to come pick him up. - Jessica & Matt Canepa, jessica [ - a t - ] villasantacruzbaja.com, 612-143-9230, Todos Santos.
Anyone Heading To Vancouver Or Portland? - A.L.M.A. desperately needs some help - if anyone is driving or flying Alaska Airlines to Portland or Vancouver, we need your help!! We have a couple of full grown dogs (not puppies) that have homes in waiting for them in Portland and Vancouver. The dogs have all their papers and health certificates and we can meet you at the airport or anywhere that is convenient for you. We will also have the new owners meet you at the airport or wherever is convenient for you. Please call or email Sheila or Janel at 624-137-7683 (Sheila's MX cell) or janelinmex [ - a t - ] yahoo.com. - Janel Faraci, www.almacares.com, Los Barriles
Nor Cal Dog Needs Ride - We need someone driving to Northern California this month to give our dog Luna a ride. She is a two year old, 40lb. boxer mix, very sweet and loving. She has driven the Baja twice and does fine. We are flying July 15t to San Francisco. We will pay someone who is driving north to take her for us. Please email us for more information. Thank you! - Brandy Moore, trandbrandy [ - a t - ] hotmail.com, 612-153-0779, Pescadero
5 Puppies Need 5 Homes - I found 5 black puppies dumped alongside a deserted dirt road, outside of Pescadero. All 5 needs a good home, and TLC. Please adopt one, or two, if you can. I can't keep them. Thank you. Please call 612-140-7923. - Mary donegalmoon [ - a t - ] gmail.com, Pescadero
Dog Urgently Needs Your Help - A good-tempered, sweet dog needs temporary immediate assistance and adoption. Present needs: A contained enclosure to manage shampoo bath every 3 days for 2 weeks, Flea/tick preventive med application, renew rabies shot. She has had care for over a year to bring her to good health but she can no longer remain on our commercial property. If no one steps forward to assistance by June 30, I have no choice but the unspeakable. - Lady, macnmoli [ - a t - ] yahoo.com, 612-118-3423, Pescadero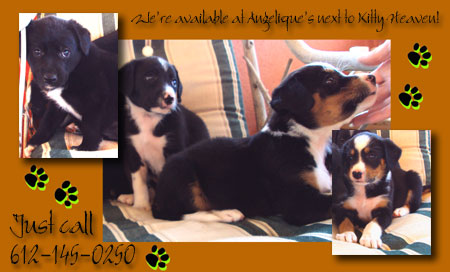 Three Dog Surprise Delivery -Three gorgeous puppies were dropped off at my house and there's no way I can keep them all.

The pups may be Australian Shepherd mix, though the biggest one (black & white in color) has fur more like a lab.

For more information, call me at 612-145-0250 or write me. - Angelique BajaKitties [ - a t - ] Yahoo.com
Have you lost your dog? - If you have Lost a dog please check with Baja Dogs La Paz, 612-155-8948. We do have some dogs currently at the refuge who are hoping their owners will claim them. - Dhorea Ryon, dhorearyon [ - a t - ] hotmail.com, www.bajadogslapaz.org/, La Paz
Hey, We Need A Home! - Good luck kittens 10 weeks old with shiny coats and fabulous personalities. Up to date vaccinations. We are 1 brother and 3 sisters. Very loving and playful. We love anything that moves. People and dogs are okay too. Please come visit and take us home with you! Call 612-145-0857 and ask for Jaime or Deb - Jaime Wood, deborahhorn [ - a t - ] hotmail.com, 612-132-8893, Todos Santos
Beautiful Dog Needs Home - We fostered a female dog named Onyx since she was 8 weeks old. She has been at a trainer for 3 weeks. She has a lot of energy and really needs a lot of property to run on. She has been fixed, has all her shots, weighs 45 lbs. and is absolutely beautiful. Unfortunately, we couldn't foster her any more and she is at the Los Cabos Humane Society. You can contact Everesto at the shelter for more information. - Everesto, evaristoah [ - a t - ] hotmail.com, www.loscaboshumanesociety.com, 624-129-8346, Cabo San Lucas
"Good Dog" Needs Ride Home to Rosarito From Guerrero Negro - Hola, It is a long story on how our dog (Einstein, he was named that from the shelter/rescue group) is still in Guerrero Negro after our car broke down 60 miles north of there almost four weeks ago. Actually, the story has a way in which the 'universe' can show a sense of humor on what one plans to do. LOL anyway - the car is still not fixed, however, it was towed to Rosarito and we are looking for the right and perfect motor (Subaru 2.5 liter engine) - if you know of one, please let me know.

The question is: Do you know anyone going north (Rosarito) from Baja Sur that can stop in Guerrero Negro and give our dog ' a ride home?' He's good natured, calm, and mostly obeys simple commands. He weighs about 65 pounds and will stay "in the back" when you tell him "stay." If you can 'bring him home,' we would gladly help out on your gas expenses. All he needs is a couple of times to go for a short walk to do his normal body functions. He will have his food and water bowls along with his bed - and, he is an experienced traveler. - Richard Herndon, richardofbaja [ - a t - ] yahoo.com
Foster Homes Needed For Two Grown Dogs! - A.L.M.A. is short on fosters for the summer. We have two Beautiful grown dogs - one large and one small that need foster homes until we can get them to Vancouver or Portland. Hopefully that will be soon, but in the meantime, they need some love from a good home. Please call or email Sheila or Janel at 624-137-7683 (Sheila's MX cell) or janelinmex [ - a t - ] yahoo.com. - Janel Faraci, www.almacares.com, Los Barriles
Impossible to Resist! - New arrivals at Kitty Heaven despite all of our efforts to spay and neuter (but without the help of the community, there would be even more!).

All colors, all very young and playful. For more information, call Angelique at 612-145-0250 or write her at BajaKitties [ - a t - ] Yahoo.com

Kitty Heaven is the only all-cat refuge in Baja California Sur. Visit us on the web athttp://bajarescue.org/#KittyHeaven. We survive via your kind donations. To send your support, please click the "Donate" button below:
---
Submit your Pet Corner articles here: http://www.bajawesternonion.com/submitarticle.asp (and remember to Spay and Neuter your pets)
Return to Top
---
Quote of the Day: " Alexander Hamilton started the U.S. Treasury with nothing, and that was the closest our country has ever been to being even. " ~ Will Rogers
---
Looking for the complete Community Events Calendar? Click Here!
---
Return to Top
---
---
Help Support The Baja Western Onion!

We can accept donations by Credit Card, PayPal, cash, check or direct deposit.

For more information, please visit our web site at http://www.BajaWesternOnion.com/donate.asp.
Copyright © 2006 - 2011. The Baja Western Onion. All Rights Reserved. Published Using 100% Recycled Electrons :)
Return to Top
---