---
News, Events and Announcements
---
Cuba Revisited - Photographs By Jack Hamilton - Casa Dracula is having a cocktail reception for the photography exhibit, CUBA Revisited, by Jack Hamilton on Monday, December 21 from 4 to 7 pm. Come by for a mojito and see Jack's latest work. For more information, call Linda Hamilton at 612.105.2857 or email at linda [-at-] lindahamiltondesigns.com. - Linda Hamilton, linda [-at-] lindahamiltondesigns.com, www.jackhamiltonphotography.com, 612.105.2857, Todos Santos
---
Tianguis (Rummage Sale) - at the Canada del Diablo this Saturday, December 12th, from 9:00 am to 1:00 pm. Proceeds to benefit Kitty Heaven. - Angelique, bajakitties [-at-] yahoo.com
---
The Internado News. - The children all have new bunks and mattresses; sturdy and clean. The kids and the staff are so proud. Por eso, 13,500 pesos is still owed on the beds. A contribution toward the debt would be a great Christmas gift. The Internado will be closed from the 18th of Dec. until the 5th of January. Their Christmas party will be 5PM on the 17th. If you wish to donate a gift for a boy or girl K to 8th grade please bring it to the school and all are welcome to attend. It is a joyous event. To give to the bedding cause please contact me or the Director of the school. Thank you and happy holidays to all to cared. - Scotty Mclemore, scottybcs [-at-] hotmail.com, 612 10 05872
---
Possible Large Swells Thursday - There is an unusually large swell train heading toward Baja from the NW that will arrive here Thursday (mas o menos) for 2 to 3 days. Actual waves in Hawaii today were 35 to 45 feet with some sets to 50 feet. If anything like that makes it here there will be beach erosion and probably all beaches will be awash. Just the large swell that showed on this Sunday sent all beaches awash and it was about 15 to 18 feet. This is not hard fact. It's about like warning about an approaching unreliably forecast hurricane . But there could be some surprised people and even some wet houses. This is the kind of event that forms the estuaries. I just had to pass it on. I've got sources you can research if you like. - Jeep Hardinge, jeepsurfs2000 [-at-] yahoo.com, 612-100-7672
---
Pescadero Craft Show This Saturday, Dec 12th - Announcing the Second annual Exhibicion de Artesanias de El Pescadero, to be held this Saturday, Dec 12, from 9 A.M. to 4 P.M. in El Pescadero. This year's CraftShow will be on the Highway just past the Sandbar. There will be music, food, and lots of cool stuff made by local folks. Come on out and get a good start on your Christmas shopping. Contact Scott or Maria at Los Bules Artenisias for more information or registration. All BCS artisans welcome. - Scott Cole, craftshow [-at-] pescadise.com, www.pescadise.com/Craftshow09.html, 612-134-0684, Pescadero
---
7th Annual Garage Sale - Start clearing out those closets and bodegas and get ready to sell it all at Canada del Diablo's 7th Annual World's Largest Garage Sale - Saturday, January 16th, 9 a.m.-1 p.m. This year we are asking sellers to donate 50 pesos per space to cover costs of advertising so we can make it the biggest sale ever. Buyers of course enter free. If you wish to reserve a space, please contact Pam Cobb by phone or e-mail. - Pam Cobb, senoracobb [-at-] yahoo.com, 612-155-0622, Todos Santos
---
5k/1k Walk - Run - So have you started training yet? Have you marked your calendar for the big run? We look forward to seeing you on Saturday, Jan 2nd at 9:oo AM at the Plaza Marquez de Leon. Prizes, raffles and awards in many categories, and all to support the Palapa Society's Chino Project to help kids with major medical needs. This is the one big fundraiser for this important project so all your support is important. Our thanks to our supporters, Romex, Coldwell Banker, Pintu Sayer Paints, Madera San Juan and Rancho Pescadero! - Tori Sepulveda, oscarntori [-at-] yahoo.com, 612-136-6738, Todos Santos
---
New Carver In Town - Homero Martinez Chairez, a master carver from La Paz,Many times winner of the state craft contest, it´s showing his work at The Emporium, Hotel California. He will be working Monday, Tuesday and Thursday from 10 to 5. Come and feel the textures, sounds and colors of his vivid sculptures. - Homero Martinez-chairez, homerochairez [-at-] prodigy.net.mx, homerochairez.artelista.com, 044 612 167 74 84, Todos Santos
---
Gran Noche Mexicana - We would like to invite you all to "Gran Noche Mexicana" for the construction of the "Cruch in san vicente (La Capilla Del Perpetuo Socorro)" with the program we will have cultural artist and mexican dinner tickets available in el tecolote bookstore $100. pesos club oasis campester oasis Dicember 11,2009 From 5:00 p.m. -
---
El Dharma Book Signing - El Dharma and Michael's Restaurant announce a book-signing party to celebrate the publication of Robert Hall's new book, "Buddha Now, Buda Ya" (featuring photographs by Alvaro Colindres). The book signing will take place on Sunday, January 10th at 3:00 p.m. at La Galeria de Todos Santos. All are invited. Wine, cheese, snacks, and no-host bar will be served, and Robert will give a short reading from the English version of the book. - Alvaro Colindres, eldharma [-at-] prodigy.net.mx, www.eldharma.com, 612-108-1030
---
First Aide Training By Cruz Roja - There will be a First Aide Training at the Izquina Cafe this Sunday, Dec 13 at 10am. All are welcome. The course will be taught by our local Cruz Roja, and will include CPR for infants, children and adults. Don't miss this opportunity that could help you save someone's life. The cost is just $40 usd or $500 pesos, English translation will be provided. Hope to see you there! - Francesca Or Paula, lasirena_ts [-at-] hotmail.com, 145-0353, 612.161.0232, Todos Santos
---
Veterinario Dr. Thomas - will be coming to Todos Santos on Sunday, 13th December. If you would like an appointment with Dr. Thomas for your furry loved ones please call him direct on 12 25662. This is the number for his clinic in La Paz so be sure to call him Saturday latest. - Anita Harris, anitaharris2009 [-at-] gmail.com, 612 167 4935
---
This Week From The Community Calendar
Thurs. Dec. 10

"Hands-on" Cooking Class With Chef Dany Lamote. For reservations chefdany [-at-] hotelcaliforniabaja.com or serendipityventures [-at-] yahoo.com, 145-0792, Todos Santos

Saturday, Dec. 12 -

Pescadero Craft Show from 9 A.M. to 4 P.M. on the Highway just past the Sandbar.

Tianguis (rummage Sale) - at the Canada del Diablo from 9:00 am to 1:00 pm.

Sunday, Dec. 13 -

December Open Reading Todos Santos Galleria at 3 P.M. - Scotty Mclemore, scottybcs [-at-] hotmail.com, 612 10 05872
---
Don't Forget, our complete Community Calendar including Recurring Events, Meetings and Workshops is always located near the bottom of each issue of the Baja Western Onion
---
Submit your News, Events and Announcements articles here: http://www.bajawesternonion.com/submitad.asp
---

---
Comments, Questions and Answers
---
Missing Teenager Could Be Heading To Baja Beaches.. - Missing teenager could be heading to baja beaches. I received this email from a friend yesterday. Since she may be heading to our neck of the woods please pass this on to others. You can download thephoto I linked to by right clicking it and save file as. Then send it toother people or groups you know of in norte and/or USA california. I will post in BPE, BWO and ventana view. This from a friend.Darryl
Hi. I hate to have to send this, but we need your help. My 16 year old former step niece disappeared from Idaho on 11/28. There's an Amber Alert out on her because she is considered endangered. She was last seen at a truck stop Dec. 3 on the border of Idaho and Oregon, getting into the truck described below, driven by a male stranger. She had expressed wanting to go to the California or Mexican beaches, so she might be trying to head there. She has no money, no cell phone, and only the clothes she was wearing. Please forward this to anyone who might be of help in looking for her and/ or printing and distributing posters. Thank you so much for any help! - Julie"
Here is a link to more information and photos of this girl. http://la-ventana.forumotion.com/general-info-like-passport-replacement-notary-f56/missing-person-t160.htm#251. Please contact me if you need the photos emailed to you directly to send out. - Dean Devolpi, dean [-at-] keyboardorganizer.us, La Paz
---
Warning! - Please be aware that, since Tuesday, the concession owner of the restaurant at Cerritos beach has apparently placed poison around the restaurant and parking lot area in order to eliminate certain dogs. - Name Withheld at Request of Submitter, Pescadero
---
Crossing Into Mexico At Tijuana - Jennifer, We make the drive frequently, to/from our home on the East Cape. We tried crossing once at TJ, to return to Calif, but it was 2-3 hours in line. Now we ALWAYS cross at Tecate going north. Our longest wait has been 40 mins; typ is 15 mins. The added drive back to San Diego area and I-5 on Calif side is pleasant, but adds a half hour or so. WeÕve heard third-hand stories of people being boosted for money while in the long TJ line,, making Tecate feel safer. Buena suerte, Ron Paitich, rpaitich [-at-] gmail.com
---
Cross The Baja Border - An answer for you. I usually cross at TJ early in the am with no problems and you are right- is no line. If get pulled over or if I stop for FM3 or visa varification then I tell them my stuff is for my personal use at mi casa. I went the Tecate way this year (no line - was around 10 am) and did get pulled over but they didn't look through my car/pick up. I do not believe crossing into Baja headed south at Tecate is worth it because of the extra drive going through the hills and then more single slow hilly lanes after the border. The road is being worked on and it will be wonderful when they finish it, however, I found the extra mountain driving and the road work very tiring. - Susan Beard, bajasube [-at-] yahoo.com
---
Escuela Pacifica at Canada del Diablo, - A belated but heartfelt thank you to all who supported the pancake breakfast fundraiser for Escuela Pacifica at Canada del Diablo, especially Barbara and Pedro who are always so generous in sharing their facility. We look forward to EP's open house on Thursday, Feb 17th, 4 - 7 so you can learn more about the school and celebrate with the kids. Check out the website at www.escuelapacifica.org - Tori Sepulveda, oscarntori [-at-] yahoo.com, 612-136-6738, Todos Santos
---
Building On The Dunes. - Leads to erosion of the dunes and the beaches. Endangers wildlife habitats. Faces structural risk during hurricanes. Many in our community oppose building on the dunes also because it ruins the natural beauty of our coastal areas. There are many other more suitable sites for building in our area. Please help us to preserve the natural beauty of dunes and beaches. This announcement sponsored by Artosan, a non-profit organization dedicated to promoting the arts and protecting our environment. - Artosan
---
The Fuzzy Smooch, - It's still available to those who zip down the 4-Lane at night doing anything over 50, as testified by a good friend who met that fate recently while relaxing on cruise at 60 and last night, on the way home with my lovely female companion at the wheel driving carefully, we noted two fresh machaca deposits nearing our town southbound. Cash for Clunkers has been translated to Crash for Slackers, a program with no known cancellation date. - Patrick Coffman, coffman [-at-] prodigy.net.mx, 612 15 76991 cell
---
Renewal Of Us Passport Question - Has anyone renewed their US passport while in Mexico. Does the Cabo US Consulate facility have this capability? Would anyone have a phone number from the Cabo US Consulate. Thank you. - Gloria Ruenitz, gruenitz10 [-at-] yahoo.com, 612-118-3683, Todos Santos
---
Mountain Biking - Anyone interested in doing some "intermediate" level rides... 1-3hrs in length? I'll be in Todos Santos for the next couple of months and will be riding on a frequent basis. - Geoff Orth, gcorth [-at-] straydogs.us, 805.624.6350 or Skype, Todos Santos
---
Where In The World Is Chata? - This Season's Answer - For those of us who wondered, yet again, where Chata (one of the best hairdressers here,and certainly one of the most reasonable) had moved to - we've found her! She is now on Cuauhtemoc, across from Baraja's, about 1 block down on the left hand side. There's a large sign outside. She's looking forward to seeing all her American clients again, and to welcoming new ones. Chata is equally adept at hair styling for men and women, so if you haven't given her a try before, maybe you should? - Vic Kirby, vickirby [-at-] telusplanet.net, 145-0586 (landline), Todos Santos
---
Union Para Seguridad En Las Playas - Muchas Gracias to everyone who came to the Beach Safety Fundraiser last Saturday night. We raised $3,400 pesos, which will just cover the trainees membership fees at the pool in La Paz. T-Shirts are still available at La Izquina Cafe and La Sirena Eco-Adventuras.

Our next step is to get the trainees First Aide Certified. If you would like to sponsor a Local Lifeguard Trainee's First Aid Training please contact Francesca or Paula. The cost is $40 usd, or $500 pesos. We cannot do this without your support. Muchas Gracias! - Francesca / Paula, lasirena_ts [-at-] hotmail.com, 145.0353 / 612.161.0232
---
Send Letters Opposing The Paredones Amarillos Open Pit Gold Mine - If you would like to express your opposition to the Paredones Amarillos open pit gold mine write to Congress and the officials at SERMARNAT, the Environmental Protection agency, to express your opposition to this project. Go to http://www.defiendelasierra.org/la-sierra/ique-puedes-hacer-tu.html. Midway down the page you will find instruction for sending a letter to relevant public officials.
1. At point #1 copy the list of all the names and email addresses. Paste in the address section of your email.
2. Copy of your email to info [-at-] paredonesamarillosno.com so we can follow up on your letter.
3. Go to point #3. Copy the letter into the body of your email adding your name at the end of the letter and send out.
4. Forward this information on to others who oppose the Paredones Amarillos mining project.
- Viata Gold No Paredones Amarillos No, info [-at-] VistaGoldNo.com, VistaGoldNo.com
---
For previous questions and answers, readers can access our back issues here: http://www.bajawesternonion.com/back-issues.asp
---
*** Editor's note: - If you have a helpful reply to any of the above questions that would benefit our other readers, please also send a copy of your answer to the Baja Western Onion. Submit your Comments, Questions and Answers here: http://www.bajawesternonion.com/submitad.asp
---

---
Meetings, Classes and Workshop Announcements
---
Sierra De La Laguna Two Day/One Night Trip - December 18-19, 2009. The Sierras are absolutely beautiful this time of year and we're planning 2 days of moderate hiking and 1 night of camping in the foothills of the Biosphere Reserve. You only have to carry a day pack with things you want on the hikes and we'll take care of all the rest. We'll leave Todos Santos at 9:00 AM on December 18 and return by 4:00 PM on December 19. Your bilingual Mexican guide is very knowledgeable and fun, and is also a certified Wilderness First Responder. $150/person includes guide, gear, meals and transportation from/to Todos Santos. It's a fantastic way to relax before the Christmas rush. Registrations must be received by Sunday, December 13. Please call or email to register or get more information. You can also visit our website for photos and descriptions. - Sergio Jauregui, TSEcoAdventures [-at-] hotmail.com, www.tosea.net, 145-0189
---
Yantra Yoga (Tibetan Yoga) - Introduction to Yantra Yoga - The most ancient system of Tibetan yoga. Thurs. Dec. 17th. La Arca en Todos Los Santos. Public Talk. 4-6 pm. Yantra Yoga Teaching Practice Weekend At Vista Azul Cabo San Lucas December 18,19 and 20th 9:30am to 5 pm Presented by Tsegyalgar West and the International Dzogchen Community. For more information see our web site. Email or call Maricelha, maricelha [-at-] yahoo.com, ww.tsegyalgarwest.org, 624.182.1284, Baja California Sur
---
Submit your Meetings, Classes and Workshop Announcements here: http://www.bajawesternonion.com/submitad.asp
---

---
Rides or Caravans Needed/Available - New This Week
---
Need Ride From Airport Dec.15 at 2:30pm - Two travelers coming from San Jose Del Cabo Dec. 15 to Todos Santos seeking a ride. We will pay gas. Thank you! - Phoenix Coverley, phoenixcoverley [-at-] hotmail.com, (831)345-9161, Todos Santos
---
Christmas Day Ride From SJD - Two people arriving Christmas day at 4:30P at SJD need ride to Todos Santos. Will share gas.
- Lauren Cerre, lacerre [-at-] gmail.com, 415 215-6647-US 612-108-1198-12/24
---
Airport Ride Calendar
Dec. 15 - Need From Airport to Todos Santos at 2:30pm - Phoenix Coverley, phoenixcoverley [-at-] hotmail.com, (831)345-9161, Todos Santos

---

Dec. 25 - Need Ride From SJD to Todos Santos Christmas Day - Two people at 4:30PM - Lauren Cerre, lacerre [-at-] gmail.com, 415 215-6647-US 612-108-1198-12/24

---
Caravans/Ride shares North and South Calendar
Possible Caravan San Francisco area to Todos Santos - Contact if you want to caravan. - John Mcintosh, johnnymac07 [-at-] comcast.net, 7072873210, United States

Share Ride Down To Cabo Or Todos - between Christmas and New Years, from Santa Barbara or further south. - Evan Parker, surfbcs [-at-] gmail.com, 805-679-3201, Cabo San Lucas
---
Submit your Rides Needed/Available articles here: http://www.bajawesternonion.com/submitad.asp
---
---
Restaurant and Food News
---
Hotel California Presents "Exotic Nights" Series - "A Night in Spain" 7 pm, Thursday, December 17th. $250 pesos plus 10% tax. Menu -- Gazpacho Andaluz with black olive baguette. All you can eat Gourmet Paella. (Seafood only OR vegetarian paella is available upon request at the reservation.) Crema Catalana y Buñuelos. Chef Dany and his team are preparing a huge paella from scratch, in the dining room in front of you.
Meanwhile, Francis Jonquoy, the sommelier from La Europea wine store in Los Cabos will be joining us that night. He will be conducting a wine tasting of some very exciting Spanish wine varietals such as Albariño, Termpranillo and Rioja. You can order them by the glass or the bottle with your dinner. During dinner you will enjoy lively Spanish guitar from our local star Daniel Siqueiros. An "exotic night" to remember!! Limited seating. Please reserve early. - Debbie Stewart, debbie [-at-] hotelcaliforniabaja.com, www.hotelcaliforniabaja.com, (612)145.0525
---
Posada Mexicana At Landi's Restaurant - As a gift for my clients and friends in this Christmas season, I want to invite you to share again the beautiful tradition of "Posadas Mexicanas." I hope to see you on Wednesday, December 16th at 6:00 p.m. in Landi's Restaurant at The Todos Santos Inn to enjoy the typical Posada Mexicana, with songs, piñatas, live music, punch, tamales and more. - Landi Ortega, landi_ortega [-at-] hotmail.com, 044 612 176 1275, Todos Santos
---
Rancho Pescadero Weekend Of Deliciousness - Hola from Rancho Pescadero! Our soon-to-be-famous Sunday Brunch was discovered last weekend by the pioneers - you know who you are - and we appreciate the support! $200 pesos for all you can eat, and your first drink at our build your own Bloody Mary Bar is included.(We are happy to help you build yours if needed!) Seafood, traditional Mexican breakfast dishes, (chilaquiles can change your life, truly) egg dishes, soups, homemade breads, all made in-house by Chef Antonio and the Rancho Pescadero crew...10 AM to 2PM. Be here!

On Friday and Saturday nights Chef Tanya brings her international flavors from Africa and beyond to Rancho Pescadero. Who knew Pescadero could be so urbane? This weekend's dinner specials are: Indonesian Shrimp w/ peanuts and chilis, Vietnamese Chicken salad, Asian Fish Cakes, Ribs with teriyaki sauce, Fish teriyaki, and Mexican blackened fish. So really, there is no excuse to sit home and eat totopos! Rancho Pescadero. Difficult to find, easy to love. - Christine Sperber, rancho1 [-at-] ranchopescadero.com, www.ranchopescadero.com, 612.135.5849
---
Kambucha Mushroom - Free - Kambucha Mushroom start available (a new one each week). Very good for health. Call me if you'd like one. - Pamela Vantress, pavantress [-at-] yahoo.com, 145-0254
---
Submit your Restaurant and Food News articles here: http://www.bajawesternonion.com/submitad.asp
---

---
Music/Entertainment News
---
Submit your Music/Entertainment News articles here: http://www.bajawesternonion.com/submitad.asp
---

---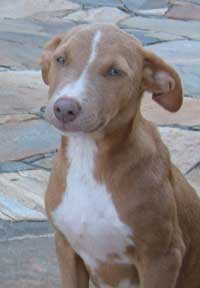 Pet Corner (Lost and Found pet articles will run for two weeks)
---
Dog Found - This cutie showed up at our house 2 nights ago. She looks healthy and well taken care of, so we think she might be lost. If she is yours, please give us a call at 612 16-132-08. - Sergio Jauregui, tsecoadventures [-at-] hotmail.com, 612-16-132-08
---
Reward /lost Medium Sized Terrier Dog - Looking for a small to medium sized female terrier dog with large pointed ears and a limp due to a front injured paw. She has been missing for quite some time due to a misunderstanding and was last seen behind La Canada in the San Juan barrio. Any information as to her whereabouts would be appreciated, contact Leslie Light, 760-845-1795, or email me at leslie.light1 [-at-] gmail.com - Leslie Light, leslie.light1 [-at-] gmail.com, 7608451795, Elias Calles
---
(mostly) Black Puppy Found found Us! - A Black puppy showed up at our Casa in Las Tunas yesterday morning. We took this female to the Vet to be checked out, he said she is healthy, spayed and, under 6 months old. She appears to be a Lab mix, all black with a beautiful white cross marking across her chest. She is sweet, housebroken, loves to play with people and other dogs, and has tons of personality. She obviously is missing her family very much. When you recognize her, please call, so you can take her back to her home. Call 612-133-2272. We already have two dogs, one U.S. and one a Mexican rescue pup and cannot keep her. Besides, she wants her own family back! Jan and Tony Gould tony [-at-] gouldsite.com, 612-133-2272, United States
---
We Want Our Cat Back.... Please Help !!! - Hello Folks !!! A good friend of my lost her cat (Darrell) on November 23-24, in the vicinity of Los Cerritos-Pescadero (by Gavilan Hill, about a block East of the "3 Dome" beach front house... Has anyone seen this precious family memeber...? If so, PLEASE call me (Bill) at 044-612-132-4710 or email me at usa13 [-at-] yahoo.com God Bless You and Happy Holidays.

Here's my friend description of our missing family member... "Darrell is a black cat (some of his whiskers are white, otherwise, he is all black). He has medium length hair. There is another black cat out there, but that one is a short-haired cat -- looks like a miniature panther. Darrell doesn't like people much, especially men (I think he was abused as a baby). He recently had surgery on his right front paw to remove his "thumbnail". Other than that, ears look ragged due to fights a long time ago. He's about 14 years old. Eight pounds." With Love, Bill. - usa13 [-at-] yahoo.com, www.bajabell.com, 044-612-132-4710, Pescadero
---
Temporary Home Needed For A Beautiful 2 Year Old Male Belgian Malinois - He is an incredible dog - and needs an incredible temporary home pending his transfer to mainland Mexico in the Spring. He has a fantastic temperament, is highly and I mean, highly intelligent, is house trained, very loving and great with other dogs and children. If you are able to provide a solution to this last minute emergency please call me! He has his shots and I have his paperwork. Many thanks. - Adrian Palengat, adrian [-at-] ap-art.co.uk, 612 158 5641, Todos Santos
---
Looking For A Persian Cat - hello I am looking for a persian cat female for my persian male. He is blue gray. realltu cute! so we can get them together and have little kities persian! tks! - Felix Vazquez, salesboy_vagu [-at-] hotmail.com, 6121312081, Todos Santos
---
Submit your Pet Corner articles here: http://www.bajawesternonion.com/submitad.asp (and remember to Spay and Neuter your pets)
---
---
Misc. For Sale/Wanted
---
Amazing Bali Clothes At Great Prices! - Beautiful baggy pants, silk shirts, caftan's, purses, wraps, sarong's (all sizes) at incredible prices. Must sell! Friday & Saturday December 11th/12th (10am-1pm). Casa Montemar (Tunas). Playitas to the blue tractor, left turn, bottom of the hill first house on the left blue green house. - Gloria Ruenitz, gruenitz10 [-at-] yahoo.com, 612-118-3683
---
Biodegradable Products- Tienda Ver D-todos Santos - Biodegradable Products: Tienda Ver D Marquez de Leon y Gomez Farias, La Paz, 122 43 79 Papeleria Miro, Todos Santos, next to Pemex downtown, 145 07 02 - , tiendaverd [-at-] hotmail.es, 122 43 79 - 145 07 02, Todos Santos
---
Queen Box Spring - clean and in good shape $75 U.S. tiffh52 [-at-] aol.com, 6121353091, Pescadero
---
Machine Tools For Sale - Kennedy 7-draw and Craftsman 3-draw tool boxes along with machine tools available for local machineist or shop. End mills, calipers, edge finders, multiple sizes of micrometers, inside gauges and gauge blocks, shim stocks, tap handles and taps and more. All new condition. Reasonable offers considered - Dan Binetti, danbinetti [-at-] yahoo.com, 044-612-11-70298
---
HP Desktop For Sale - HP/Compaq Desktop with 19" LCD Compaq Monitor. AMD 2.71 GHz processor with 2.4 GB RAM Less than 1 year old. Loaded with Licensed WIN XP. Comes with Norton 360 3.0 Security. $US650. Have 1 new Windows 7 Home Premium available for $US90. - Darryl Beebe, darrylb9 [-at-] gmail.com, 6121170655, Todos Santos
---
Baja Travel Guide For Sale - A 35 page (7800) words full-color eBook with photos and maps. Well-researched with many 'Baja activities' included such as missions in Baja, sportfishing, whale watching etc. To view, click on the link below (www.bestonlineportfolio.com/Molly_McHugh/index.html) and go to "Travel Guides". Then click on the Viva La Baja! Travel Guide link, will download to your computer as PDF file. Owner could take over domain www.vivalabaja.com and convert to online travel site, or sell separately. Asking price $1200 USD. Contact: - Molly Mchugh, molly.vivalabaja [-at-] gmail.com, www.bestonlineportfolio.com/Molly_McHugh/index.html, Baja California Sur
---
Heriberto's Poinsettias - Heriberto has the most wonderful and healthy Poinsettias available in time for Christmas and New Year's. Heriberto's Vivero is located in Barrio La Cachora right next to the Alegria Inn, (Oscar and Elena Moreno). Turn right at the Alegria where the sign reads; "Dead end road." The Vivero is at the end of that road. Do not enter the Inn, keep going straight to the end of the road. Follow the "Nochebuenas" signs. If you are coming from La Paz or Los Cabos, there are "Nochebuenas" signs all over the town, just follow the arrows. , - Heriberto Parra, hparra [-at-] prodigy.net.mx, 612 145 0225, Cel. 612 117 3945
---
Ibanez- Electric Acoustic Guitar- $100 - new condition Ibanez electric acoustic guitar with SPT preamp. Comes with backpack guitar case100 dollars - Christopher Diaz, buy132 [-at-] gmail.com
---
Bali Sale, Monday The 14th - Tanya will be holding a sale at Sukis restaurant. Clothing jewellery and accesories from Bali. Suki will be serving plates of Bali Curry rice and salad for $100. Sale starts at noon and goes till 3pm on Monday the 14th of Dec. - Suki Lim, sukiya67 [-at-] hotmail.com, 145 0847
---
Submit your Misc. For Sale/Wanted articles here: http://www.bajawesternonion.com/submitad.asp
---

---
Vehicles/Boats for Sale
---
Brand New Quad 250 $2500 - this is a 2009, not a brand name, never used. 4 speed plus reverse will arrive on the 15th of december, looking for a quick sale. 624 135 3078 - Carmen Addario, carmenaddario [-at-] hotmail.com, 624 1353078
---
25 Foot Motor Home For Sale - 25 foot, 1977 Ford Custom Motorhome for sale in Pescadero. New engine, 2 new batteries, all new tires, generator, A/C, fridge, stove, oven, microwave, bathroom and CD player with surround sound and much more. Everything works perfect! A great deal for $3000.00 usd. Call (612) 171-2098 - Dave Morgan, captainmorgan [-at-] hotmail.com, 612-171-2098
---
Submit your Vehicles for Sale articles here: http://www.bajawesternonion.com/submitad.asp
---

---
Employment Wanted/Available
---
I'm Looking For - (1) A couple to live at the facility in Los Cabos and manage the property. What works well is where the wife spends more time in the office, greeting people and helping them rent, tracking inventory and general admin. She should have customer service skills and a bit of a sales talent, along with basic computer skills for reporting and learning software. The husband usually has some handyman skills to fix minor repairs and keep the place looking nice, as well as being in the office, too. It's important that you can both work well together in such close proximity day after day. Free rent and utilities as part of the salary.
(2) A sales person who can act as a relief manager. You do not have to live on site, but must have a car. You would come in a couple days a week and maybe a night or two to give the couple some time off. You would also be a sales person promoting our facility in town. We pay a base salary and great commission. Does this fit you? If you are up for this adventure, email me with a resume and cover letter explaining why you would like this job and your ability to come to Los Cabos, also how much % you speak and write in Spanish and English. Thanks in advance - Rocio Guiot, rocio [-at-] anchorstorage.com.mx, www.anchorstorage.com.mx, (669) 9126264, Cabo San Lucas
---
Submit your Employment Wanted/Available articles here: http://www.bajawesternonion.com/submitad.asp
---
---
Sales and Services
---

New Propane Refrigerators For Sale - Up to 21 cu ft. - Jim Coulson, jimcoulsoncontractor [-at-] yahoo.com, ccmbaja.com, 624 1656804, Pescadero
---
Acupuncture & Traditional Chinese Medicine - new extended hours available. Thanks to the completion of a new palapa treatment space, I am able to offer additional appointment times. Call or email to find out if acupuncture can help with whatever ails you or to make an appointment. - Jane Sipe, L. Ac., jasi57 [-at-] juno.com, 145-0110 or 612-151-7026
---
Security, It's Worth It. - Tired of having various sets of keys for your house? Sunnect Digital Deadbolt Lock is the answer. Sunnect is a keyless locking system. Pickproof and bumproof, autolock feature, easy installation and exceptionally beautiful. Available in Todos Santos Jan.1, 2010. Contact Aaron Balducci, balducciaaron [-at-] gmail.com, www.sunnectlock.com, 612-135-5846, Baja California Sur
---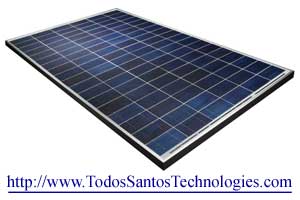 New Lower Prices For Solar Electrical Systems - The cost of solar electrical equipment has never been lower. If you've been waiting to buy a system, now is the time. Here are some of examples of low-cost solar electrical systems we now offer:
480 Watt System - 4 - 120 watt Solar Panels, 1,500 Watt AC Power Inverter, 4 - 225 Amp Hour Deep-Cycle Solar Batteries - Supports basic electrical needs - $5,995 installed*

720 Watt System - 4 - 180 watt Solar Panels, 1,500 Watt AC Power Inverter, 4 - 225 Amp Hour Deep-Cycle Solar Batteries - Supports basic electrical needs plus standard refrigerator - $6,495 installed*

1,080 Watt System - 6 - 180 watt Solar Panels, 2,400 Watt AC Power Inverter, 4 - 415 Amp Hour Deep-Cycle Solar Batteries - Supports moderate electrical needs - $9,495 installed*

Larger systems available with similar price reductions
* Standard installation on flat roof, some restrictions apply. Prices do not include IVA.

We can also help upgrade your current solar electrical system with additional panels, or the latest in charge controller and inverter technology. We also offer monthly maintenance services. For more information, and a free estimate for your particular power needs, please contact us today. - Todos Santos Technologies, alan [-at-] TodosSantosTechnologies.com, www.todossantostechnologies.com/solar-electricity-systems.asp, 530 903 4257 / 612 145 0364, Baja California Sur
---
Submit your Sales and Services articles here: http://www.bajawesternonion.com/submitad.asp
---
---
House Sitting, Rentals Available/Wanted
---
House For Rent In San Vicente. - Newly renovated house for rent in San Vicente. Short walk to down town. Pet friendly. Sleeps 4 (1 queen size bed, 2 singles). Please contact: bajakitties [-at-] yahoo.com
---
---
Room For Rent -- It is lovely out here by the beach - rustic and very tranquil. I am looking for a good roommate as soon as possible. The bedroom is large and furnished, with big closet and a gorgeous bathroom, all your own. It is a big house, big kitchen, lots of parking space, gated in Rancho Migrino (which is north of Cabo about 25 minutes). $550 US a month, includes all utilities, satellite tv, internet, washer dryer. No smokers please. Write to Jeanne Durban, caboqt [-at-] hotmail.com, 624 113 6054
---
We Would Love To Take Care Of Your Home! - Local, experienced housesitters available to take care of your home in Todos Santos, Pescadero or Elias Calles. We are a family with a 4 month old baby, and dog, looking to take care of your home. We are looking for a place to stay while we work on building our home in Elias Calles. We will take loving care of your home and garden. Excellent local references available. - Zoe Edmonds, dearzoe [-at-] mac.com, Todos Santos
---
House Sitting - We are a family that has been sitting a home for over a year at las Tunas here in T. Santos, the owner teacher Carmen from La paz, is retiring from work as of January and shes moving then to her home and enjoy it. So were looking for another house to sit. I am a landscaper (Los Adobes) and my wife takes care of home, im 100% bilingual and in exchange, we will look after your house in every way, from painting ,cleaning, upkeeping your garden and if so desired improve on it, and of course pay for the services. Jaime&Lola If you wish to contact us, please do at vellanowethj at aol.com, 6121555413
---
Rent Casita In Pescadero W Ocean & Green (farmland) Views - This unique casita is a 2 bedroom home located 6 miles south of Todos Santos, neighboring the Pescadero Huertas, in between Cerritos and San Pedrito surf breaks. The house sits 1 mile from the beach, in a peaceful and contemplative desert landscape. Rates this winter: $80 per night, $475 per week. Visit site for more pictures and information. - Rodrigo Menendez, rmenende [-at-] gmail.com, casitaoasispescadero.blogspot.com/, 612 1523097, Pescadero
---
Submit your Rentals Available/Wanted articles here: http://www.bajawesternonion.com/submitad.asp
---

---
Real Estate For Sale
---
Submit your Real Estate articles here: http://www.bajawesternonion.com/submitad.asp
---
---
Quote of the Day: &quot: Saying what we think gives us a wider conversational range than saying what we know. <!-END QUOTE OF THE DAY ABOVE--> &quot: Cullen Hightower
---
Community Calendar
Denotes New or Updated Onion Item This Week
---
Events
Sunday
Dec. 13th - East Cape Artists art show and sale sponsored by the Asociacion de Artes. Contact Dale at crawest [-at-] yahoo.com or Kathy at kaojaa [-at-] gmail.com. - Los Barriles

Jan. 11 - 15 - Master Level Exercises Psychocalisthenics®, La Arca, 3:30-4:45 PM, Rhoda Jacobs, barakabaja [-at-] gmail.com, www.arica.org, 044-612-157-6088, Todos Santos

Feb. 28, 2010 - 10AM to 3PM, The Palapa Society's 16 Annual Historic House Tour
Monday
Dec. 14 - NE Hayles Art Exhibition, Heroes, Corazones y La Verdad, Opening Reception 6 to 8, Caprichos Restaurant, near the Main Plaza in La Paz (5 Mayo y Madero) - Nanette Hayles, nehayles [-at-] gmail.com, www.nehayles.com, La Paz
Tuesday
Wednesday
Dec. 16 "Posadas Mexicanas." at Landi's Restaurant at The Todos Santos Inn, at 6:00 p.m.
Thursday
Dec. 10 - "Hands-on" Cooking Classes With Chef Dany Lamote. For reservations chefdany [-at-] hotelcaliforniabaja.com or serendipityventures [-at-] yahoo.com, 145-0792, Todos Santos

Dec. 17 -Hotel California Presents "exotic Nights" Series "A Night in Spain" 7 pm, debbie [-at-] hotelcaliforniabaja.com, www.hotelcaliforniabaja.com, (612)145.0525

Dec. 17 -The Internado Christmas party will be 5PM. If you wish to donate a gift for a boy or girl K to 8th grade please bring it to the school and all are welcome to attend.

Dec. 17 - Escuela Pacifica - Holiday Open House - 4 to 7 pm at Escuela Pacifica - For more information call 612.167.4659

Dec. 17 - Fall & Winter Fashion Show Benefit Brunch - 9:30 am to 1:00 pm at Las Tiendas de Palmilla, in San Jose del Cabo. B.C.S. Tickets available at: Pez Gordo, Tienda 17, Mexsun Day Spa & Sportika -

Jan. 7 - New Artists Introduction Party, 5:30 to 7:30. Visions Gallery at Cafelix - Michael Mcallister, heronsnestbaja [-at-] earthlink.net, 215-736-0836 USA, Todos Santos

Feb. 4 - First Annual Todos Santos Juried Photography Show. Visions Gallery at Cafelix - Michael Mcallister, heronsnestbaja [-at-] earthlink.net, 215-736-0836 USA, Todos Santos

Friday
Dec. 11 - Benefit Chamber Music Concert Fundraiser, "Alborada" Ensemble from Mexico City: Farizat Tchivirova, piano; Vera Koulkova, violin; Judith Reyes, viola; Fabiola Flores, viola. 6 P.M., Cultural Centre, $50 Pesos. Tickets: Cultural Centre, Municipal Tax Office, La Cañada del Diablo, Hotel California, El Tecolote Book Store, and at the door. - Heriberto Parra, hparra [-at-] prodigy.net.mx, 612 117 3945, Todos Santos
Saturday
Dec. 12 Tianguis (rummage Sale)-at the Canada del Diablo from 9:00 am to 1:00 pm. Proceeds to benefit Kitty Heaven. - Angelique, bajakitties [-at-] yahoo.com

Dec. 12 - Pescadero Craft Show - Scott Cole, craftshow [-at-] pescadise.com, www.pescadise.com, 612-134-0684, Pescadero

Jan. 2 - Todos Santos 5K Walk/Run, 9:00 AM, Plaza Marquez de Leon. Tickets available at Tecolote Book Store, Todos Santos
---
Every Week
Monday Thru Friday
The News in English - CaboMil Radio 96.3 FM, 5:30-6:00 PM. Los Cabos Now - Wednesdays, 5:30 to 6:30 PM www.cabomil.com.mx and click on "LIVE"
Happy Hour at the Sandbar -3PM - Sunset
Monday Thru Saturday
Basilfields Organic Fruit And Vegetable Stand 10:00 to 1:00, Colegio Militar across from Telcel, Todos Santos Zumba Exercise and Dance Classes - 8:00 - 9:00 AM Stadium across from La Arca - Doctora Oliva, 612-145-0201
La Coronela, Live Mexican Music - 12 - 3 PM, Hotel California, Todos Santos
Two For One Happy Hour - 3 - 6 PM, Shut Up Frank's, Todos Santos
Two For One Happy Hour - 5 - 6 PM, La Esquina, Todos Santos
Sundays
Dharma Talks And Guided Meditation - 10-11:30 A.M., La Arca. Community Center, eldharma [-at-] prodigy.net.mx, www.robertkhall.com, 612-145-0676 , Todos Santos
CaboMil Happy Hour - 6 :00 P.M. - 7:00 P.M. Radio 96.3 FM, In English.
Los Cerritos Beach Club - Sunset Sessions, Live music by Daline Jones and Diego Ramirez, 3 to 6 P.M.
Tennis-- Leslie Light, leslie.light1 [-at-] gmail.com
Daniel Siqueiros - Live Music noon to 3 PM, Hotel California, Todos Santos
Mondays
Afternoon Yoga - 3 Pm At La Arca Caroline, 612 156 0421

Tuesdays
Yoga At Hotelito, Todos Santos - 9 am. Janice Kinne, yanibaja [-at-] yahoo.com
Manos Magicas Meetings - 10:00 A.M. at DIF on Topete across from La Copa, - Scotty Mclemore, scottybcs [-at-] hotmail.com, 612-10-05872, Todos Santos
Wednesdays
Karla y Mateo baking bread- 9:00 A.M. - across the street from El Sol II -
Afternoon Yoga - 3 P.M. At La Arca -Caroline, 612 156 0421
Los Cabos Now - Cabomil 96.3 FM, 5:30 PM to 6:30 PM. in English, Host Sabrina Lear. Listen via computer, www.cabomil.com.mx
Recycling Center Open - 1-2 pm, Pescadero - SINADAES, AC, Contact MaryLo 612 130-3172 or marylomh [-at-] prodigy.net.mx
Live Music and All You Can Eat Pizza at The Sandbar, Pescadero
Tennis - Leslie Light, leslie.light1 [-at-] gmail.com
Thursdays
Mario's Bar At Hotelito - 5pm until 10pm wines, cocktails and complimentary tapas

Live Music At Landi's Restaurant - The Todos Santos Inn, todossantosinn [-at-] gmail.com, www.todossantosinn.com/, 612 145 0040, Todos Santos

Drawing / Art Classes - 9:00 - 10:30 - Tori Sepulveda, oscarntori [-at-] yahoo.com, 612-136-6738

Ashtanga Yoga With Zandro 9 a.m. at La Arca, 50 pesos donation. - Beatrice Datwyler , bea.datwyler [-at-] gmail.com, 612 145 0276

Yoga At Hotelito, Todos Santos - 9 am. Janice Kinne, yanibaja [-at-] yahoo.com

Steak Night at La Canada Todos Santos, 6:00 P.M. Reservations Req'd 612-14-00069
Fridays
Mario's Bar At Hotelito - 5 pm until 10 pm wines, cocktails and complimentary tapas
Lobster And Beer Special - Cerritos Beach, 8 am to 11pm, www.cerritosbcs.com, 624 108 8203, Pescadero
Los Cerritos Beach Club - Sunset Sessions, live music , 3 to 6 P.M.
Michael's At The Gallery - Restaurant open at 6:30 pm. Michael Cope, mplcope [-at-] yahoo.com, 145-0500, Todos Santos
> Shawn and Cowboy - 8 to 11 PM Live Music, Hotel California, Todos Santos
Live Reggae Band at the Sandbar
This Weekend in Los Cabos with Jodi Asher on Cabo Mil from 6:00 PM to 6:30
Tennis - Leslie Light, leslie.light1 [-at-] gmail.com
Saturdays
La Canada del Diablo's Farmers' Market 9 am- 1 pm.
Yoga At Hotelito, Todos Santos - 9 am. Janice Kinne, beginning Dec. 5.


Plein Air Painting Class - landscape painting classes - Marsha Dahlquist, maraquist [-at-] hotmail.com, marshadahlquist.blogspot.com, 612 108 0390, Todos


Live Music At Felipe's In Pescadero - Greg Kitchel 6:30 to 8:30

Mario's Bar At Hotelito - 5 pm until 10 pm wines, cocktails and complimentary tapas
Lobster And Beer Special - Cerritos Beach, 8 am to 11pm, www.cerritosbcs.com, 624 108 8203, Pescadero
Karla y Mateo baking bread- 9:00 A.M. - across the street from El Sol II -
Michael's At The Gallery - Restaurant open at 6:30 pm. Michael Cope, mplcope [-at-] yahoo.com, 145-0500, Todos Santos
Music by Flashback - 8 P.M., Hotel California, Todos Santos
Live Music at The Sandbar 9-3 every Saturday until May 29th
---
Workshops and Meetings
Monday Through Friday
Spanish Lessons with Guillermo Bueron, 9 AM, Cultural Center. g_bueron [-at-] yahoo.com, 612 161 4165, Todos Santos

Sundays
Mondays

Nov.30-Actor's Workshop-4-6pm,La Arca
Hatha Yoga, 8 AM, La Arca, Todos Santos
Hatha Yoga, 9 AM, Mini-Super Los Arcos, Pescadero
AA Meeting, Grupo Serinidad, 5 - 6 PM, Church Courtyard, Info: 145 0265 or 0364, Todos Santos
Tuesdays
AA Meeting, Grupo Serinidad, 5 - 6 PM, Church Courtyard, Info: 145 0265 or 0364, Todos Santos
Yoga Ashtanga at La Arca 9:00 A.M., Todos Santos
Wednesdays
Hatha Yoga, 8 AM, La Arca, Todos Santos
Hatha Yoga, 9 AM, Mini-Super Los Arcos, Pescadero
AA Meeting, Grupo Serinidad, 11 - 12 PM, Church Courtyard, Info: 145 0265 or 0364, Todos Santos
Thursdays
Ashtanga Yoga With Zandro - 9 a.m., La Arca, 50 pesos donation. - Beatrice Datwyler , bea.datwyler [-at-] gmail.com, 612 145 0276

AA Meeting, Grupo Serinidad, 5 - 6 PM, Church Courtyard, Info: 145 0265 or 0364, Todos Santos
Fridays
Hatha Yoga, 8 AM, La Arca, Todos Santos
Hatha Yoga, 9 AM, Mini-Super Los Arcos, Pescadero
AA Meeting, Grupo Serinidad, 5 - 6 PM, Church Courtyard, Info: 145 0265 or 0364, Todos Santos
Saturdays
Plein Air Painting Workshop - Marsha Dahlquist - 108 0390
AA Meeting, Grupo Serinidad, 11 - 12 PM, Church Courtyard, Info: 145 0265 or 0364, Todos Santos



Please notify us of any Community Calendar updates here: http://www.bajawesternonion.com/submitad.asp

---


Help Support The Baja Western Onion!

We can accept donations by PayPal, check or direct deposit.
For more information, please visit our web site at

http://www.BajaWesternOnion.com/donate.asp.

Frequently Asked Questions

Copyright &copy: 2006 - 2009. The Baja Western Onion. All Rights Reserved.

---