---
News, Events and Announcements
---
Chamber Music Concert - Come and enjoy an excellent Chamber Music Concert with the "Alborada" Ensemble from Mexico City, piano: Farizat Tchivirova, violin: Vera Koulkova, viola: Judith Reyes and viola: fabiola Flores. Program:
Cuarteto en Do menor Opus 1 (1822) - Félix Mendelsson (1809-1847)
Allegro vivace • Adagio • Scherzo • Allegro moderato

Cuarteto en Mib mayor Opus 47 (1842) - Robert Schumann (1810-1856)
Sostenuto assai- Allegro ma non troppo • Scherzo • Andante Cantábile Vivace • Vivace
Date: December 11, Time: 6 P.M. Location: Cultural Centre - Price: $50 Pesos. All proceeds will go raise funds for the bronze statue of our beloved Professor Nestor Agundez, the long time director of the Cultural Center who passed away this year. Tickets are on sale at the Cultural Centre, Municipal Tax Office, La Cañada del Diablo, Hotel California, Tecolote book store and at the door. Spend an evening of good music, and support a good cause at the same time. Thank you. - Heriberto Parra, hparra [-at-] prodigy.net.mx, 612 117 3945, Todos Santos
---
Festival To Collect Presents For The Rural Area Children - The Municipal Delegation and the Todos Santos DIF system invites you to participate in the Christmas festival to collect presents to benefit the children of the rural area in Todos Santos, this Friday December 4 at the public square from 5:00 pm, help us to collect toys, you can make your donations on the same day or during all December at the offices of the Delegation or at the DIF system (Next to La Arca). Thanks in advance. - Lic. José Luis Castillo, Todos Santos Mayor, castillo_jluis23 [-at-] msn.com, 612 108 7916
---
This Week From The Community Calendar
Thursday, Dec, 3 -
"Meet the Artists" Holiday Party, 5:30 to 7:30. Visions Gallery at Cafelix . - Michael Mcallister, heronsnestbaja [-at-] earthlink.net, 215-736-0836 USA, Todos Santos

Dancing Under The Stars and Dinner Special at La Esquina, fundraiser for the Todos Santos Festival del Cine at Hotelito 8:00 P.M. till late. La Esquina open for supper until 8:00 - then shuttle to Hotelito- Jenny Armit, elhotelito [-at-] mac.com, 612 145 0099, Todos Santos

Friday, Dec, 4 -
Festival To Collect Presents For The Rural Area Children - Public square, 5:00 pm. - Lic. José Luis Castillo, Todos Santos Mayor, castillo_jluis23 [-at-] msn.com, 612 108 7916

Comic Evening of Short Plays La Canada del Diablo, doors open at 6:30 P.M. for reservations: bluemooninbaja [-at-] yahoo.com, Todos Santos
---
Don't Forget, our complete Community Calendar including Recurring Events, Meetings and Workshops is always located near the bottom of each issue of the Baja Western Onion
---
Submit your News, Events and Announcements articles here: http://www.bajawesternonion.com/submitad.asp
---

---
Comments, Questions and Answers
---
Evacuation Insurance - DiverDan is the least expensive and world wide accepted medical emergency evacuation insurance. Under $50 a year. www.diversalertnetwork.org, Baja California Sur
---
Lost License Plate - If you come across a California license plate that reads MERLO4U please call me at 612- 134-8728. - James Black, merlo4u [-at-] earthlink.net, 612-134-8728
---
Vistagoldno.com - There has be posted information in the past about this issue, but I think it is important enought to keep posting information about the company and the groups that are active in protesting them. There is an interesting site that many Baja residents should take time to look at. It is vistagoldno.com. This Canadian company needs to be stopped! Please go directly to site to learn more. Baja California Sur vehemently OPPOSES the Paredones Amarillos open pit gold mine because of the irreparable damage it will cause to our community and the Sierra de la Laguna Biosphere Reserve. For more information info [-at-] VistaGoldNo.com. For Spanish go to info [-at-] ParedonesAmarillosNO.com and http://ParedonesAmarillosNO.com - Gail Guerrero, mongrel [-at-] sbcglobal.net, United States
---
People Can Be Wonderful! - Last Friday at Km 103 on the way back from Cabo, my clutch went out. It was a scary spot without phone service for miles and miles. It was heart warming how many people stopped, both English speaking and Spanish speaking, both friends and strangers. I asked 3 to call a friend in Todos Santos and they all did. I owe them so many thanks. They were: Catherine Wall, Marie Rose Hagen and Maryann Douglas, and a gentleman in a pickup. I was rescued by Eduardo and Zoe Ochoa and Julio Rodriguez. They brought me and my car back to Todos Santos. I will never be able to thank them enough. One of the people that stopped said they thought that there was a tow truck in Pescadero. If anyone has info about that it would be good to know. Again, thank you to everyone that stopped and offered to help me. - Sylvia St.clair, sasinbaja [-at-] yahoo.com, 612-145-0563, Todos Santos
---
Hotel Angra - We stayed at the Hotel Angra in Loreto that was mentioned in an earlier edition of the Onion. We were there in early November and I highly recommend it. It's new, inexpensive, pet friendly and off street parking with locked gates at 11:00pm. Ana and her family are wonderful and there's a cafe upstairs for breakfast or light meals. Easy to find too, just one block off of the main street. - Teri Sahli, Baja California Sur
---
For previous questions and answers, readers can access our back issues here: http://www.bajawesternonion.com/back-issues.asp
---
*** Editor's note: - If you have a helpful reply to any of the above questions that would benefit our other readers, please also send a copy of your answer to the Baja Western Onion. Submit your Comments, Questions and Answers here: http://www.bajawesternonion.com/submitad.asp
---

---
Meetings, Classes and Workshop Announcements
---
Mindfulness In Daily Life Practice Group - following the teaching of Dr. Thynn Thynn, who spoke here in April, a new practice group will begin on Wednesday, December 9, from 5:30 to 7:30 PM, and run for 10 weeks. (We will discuss at the first class whether to take off time during the winter holidays.) You can get more information about Dr. Thynn Thynn and the practice at www.saetawwin2.org. If the idea of bringing the Buddhist practice of mindfulness into your everyday life appeals to you, and you can commit to most of the 10 week series, send an email to - Jane Sipe, jasi57 [-at-] juno.com
---
Ancient Mexico Workshop - We invite you to share in an exploration of Mexico's ancient calendars. We will discuss the significance and symbolism of many ancient calendars, specifically the Sun Stone. We will identify of the science and philosophy behind many of significant Mayan and Aztec dates and prophecies, as well the complex mathematical system used by the Mesoamerican Cultures. We hope you join us in the dynamic Conference Cocktail on the Legend of the five suns and the 2012" on this Friday 4th December at 19:00 at Zen Garden Cafe (free), and a Workshop ($900mxp) on the uses of the ancient calendars this Saturday 4th and Sunday and 5th from noon to sunset at Flora del Mar. The events will be simultaneously translated to English. Please come to learn, share and celebrate Mexico's rich heritage. For the program details or personal appointments with the conferencist Tonatiuh Bravo, contact David at 6121579743 or Ana 6121426209, - David Sosa, colectivo.tlacuilo [-at-] gmail.com, www.tlacuilo.org, , Todos Santos
---
Master Level Exercises Psychocalisthenics®, December 7-11 - Simple exercises/Master benefits. No prerequisites required. Psychocalisthenics combines pranayama, calisthenics and Hatha Yoga in a 15-20 minute workout which produces a flash of vital energy through all of the muscles, organs, glands and tissue resulting in complete revitalization. It is easy to learn. Exercises can be adapted to compensate for any specific body/health concerns that you may have, e.g. knees, backs, necks, etc. The series will be taught over 5 consecutive days. Once learned, you will be able to practice on your own taking 15-20 minutes to complete the series. Master Level Exercise book, videotape, DVD, and practice charts are commercially available: click on "store" at www.arica.org Samples available in class.
Place: La Arca
Time: 3:30-4:45 PM
Dates: Dec 7-11 or Jan 11-15
Come and try the first class of either series FREE before signing up for the week.
Tuition: $650 pesos, repeats $65 pesos/class
Arica® and Psychocalisthenics® are registered trademarks, Certified instructor - Rhoda Jacobs, barakabaja [-at-] gmail.com, arica.org, 044-612-157-6088
---

Beginning T'ai Chi Class-join Through Dec 2nd - Instructor, Rhoda Jacobs, Sr. teacher with the Tai Chi Foundation for over 35 years. Yang Style Short Form T'AI CHI for health, renewed energy, rejuvenation, and relaxation. Come and give it a try. New students can try the first class before signing up for the course. Wednesdays, 9:30-10:45, at La Arca, beginning November 11th for 12 weeks. One can join this class up until December 2nd after which enrollment will be closed for this series. Students who wish to repeat can join in at any time. Tuition: $1300 pesos for the 12 week course if paid at registration; $130 pesos per class if paid in installments. - Rhoda Jacobs, barakabaja [-at-] gmail.com, 612 157 6088, Todos Santos - Rhoda Jacobs, barakabaja [-at-] gmail.com, www.taichifoundation.org, 044-612-157-6088
---
Submit your Meetings, Classes and Workshop Announcements here: http://www.bajawesternonion.com/submitad.asp
---

---
Rides or Caravans Needed/Available - New This Week
---
Looking To Share Ride Down To Cabo Or Todos - I'm looking for a ride between Christmas and New Years. I can pitch for gas and/or help drive down. I live in Santa Barbara but I can meet you further south if necessary. - Evan Parker, surfbcs [-at-] gmail.com, 805-679-3201, Cabo San Lucas
---
Need A Small Box Brought Down - I need a small item brought down, would be great if someone is driving down and would be willing to bring it to Todos. I can have it mailed to you with 3-4 days notice. Thanks, - Dave Wolf, lobogrande [-at-] gmail.com, 612-143-9101, Todos Santos
---
Airport Ride Calendar
Caravans/Ride shares North and South Calendar
Possible Caravan San Francisco area to Todos Santos - Contact if you want to caravan. - John Mcintosh, johnnymac07 [-at-] comcast.net, 7072873210, United States

S. Baja Crossing Border Early Dec. from San Diego - Dennis Fleming, denriverman [-at-] aol.com, 415-488-4590

Caravan Or Rider Oregon to San Jose del Cabo, - end of November or early Dec. -Barbara Rossi, rossib [-at-] linnbenton.edu, 5417608627, Cabo Pulmo-East Cape

Arizona To Los Barriles Via Baja Ferries -through Nogales to Topolobampo, Baja Ferries to La Paz, early December. Sylvia,treaturfeet [-at-] yahoo.com, or 928-2024926

Share Ride Down To Cabo Or Todos - between Christmas and New Years, from Santa Barbara or further south. - Evan Parker, surfbcs [-at-] gmail.com, 805-679-3201, Cabo San Lucas
---
Submit your Rides Needed/Available articles here: http://www.bajawesternonion.com/submitad.asp
---
---
Restaurant and Food News
---
Esquina Thursday Night Special - La Esquina will remain open until 8:00 P.M. this Thursday, Dec. 3rd, the night of Dancing Under the Stars. Stop in for a drink or treat yourself to a light supper before the dance. The dinner special will be a Mexican combination plate for 90 pesos. A shuttle will then take you to Hotelito for the fiesta.
---
Hands-on Cooking Classes With Chef Dany Lamote - A Baja-style Five Course Dinner. - December 10th . Location: Hosted at Serendipity in Todos Santos by Sharon and Harry Morris. Class starts at 4:00 P.M., $50 U.S. (includes dinner). Limited to 10 students! Dinner starts at 6:00 P.M. $35 U.S. Reservations only! Bring your favorite beverage for class and for dinner. Festive cranberry mojitos Ravioli with goat cheese and smoked marlin with salsa "martajada" made in a lava rock molcajete. Lamb enchiladas with roasted peppers, porcini mushrooms and manchego cheese. Chicken and rabbit with mole sauces. Sharon brought several interesting moles from her last trip to Guadalajara! Jalapeño and Chihuahua cheese corn muffins. White chocolate mousse laced with tequila. Some menu items might change due to availability of ingredients.) Dany Lamote, For reservations: - chefdany [-at-] hotelcaliforniabaja.com serendipityventures [-at-] yahoo.com , 145-0792
---
Basilfields Open Six Days A Week - Beginning immediately Basilfields is open Monday, Tuesday, Wednesday, Thursday, Friday, and Saturday. Hours: 9:30 A.M. to 1:30 P.M. Locally grown organic fruits and veggies. Come early for best selection. Location: Colegio Militar(main highway), up the hill from the bus station, on the same side of the street, across from TelCel & fish market. - Ben Solis, basilsfields2 [-at-] yahoo.com, 612-103-6467, Todos Santos
---
Cafe El Triunfo - Just to let everyone know that Cafe El Triunfo is going gangbusters. Last weekend they sold out after a swarm of people showed up for the art festival. This weekend the Art Festival in San Antonio expects a big crowd. Something fun for us to do on a weekend out of Todos Santos. Mark has mastered his sour dough bread, it has taken over a year and he is really excited about the amazing flavor the wood oven is giving bread and his famous pizzas. A must do! Everyday he has some fabulous sandwich which starts out in the wood oven...pork tenderloin, turkey and New York steak, 1 inch thick, USDA choice...to die for!!! Try one of the yummie salads made with organic baby greens grown at the organic farm in Mira Flores. Lasagna every Sunday. Get out of town for a nice Sunday drive to Cafe El Triunfo. For reservations call 612 157 1625. Congratulations Mark! - Catherine Edwards, bajacata [-at-] hotmail.com, 612 178 0054, Todos Santos
---
Rancho Pescadero Weekend Specials - The dinner specials, not to be missed, from Chef Tanya this weekend at Rancho Pescadero are: Center cut pork chops with a honey mustard glaze, African Style Curry, Asian Style Fish Cakes, And introducing our soon-to-be famous Sunday Brunch.

To find us: 1. Take the beach road south of the PEMEX in Pescadero. 2. Drive towards the water. 3. When it seems you have run out of road, come through the blue gate. 4. Sigh with relief when you see our sign. 5. Park and come in! - Christine Sperber, rancho1 [-at-] ranchopescadero.com, www.ranchopescadero.com, 612.135.5849
---
Il Giardino Pizzeria - Dear clients, Friday December 25th and Friday January 1°th Il Giardino will be open!!! We will take your orders to go and reservation until one week before Christmas Eve and deliver your orders at Dec. the 24 between 11 a.m. and 1:00 p.m. at the restaurant. We will be cooking our fabulous lamb, baby pork and regular menu to go for your Christmas dinner. Come and join us! December 24 and 31 Il Giardino will be close for Christmas holidays! Merry Christmas! - iris facchin, irisfacchin [-at-] hotmail.com, 612+1450199, Todos Santos
---
Submit your Restaurant and Food News articles here: http://www.bajawesternonion.com/submitad.asp
---

---
Music/Entertainment News
---

Dancing Under The Stars and Supper at La Esquina Thursday, Dec. 3 - This fabulous evening of dancing to great music by DJ Giovanni, sampling delicious hors d'ouevres while watching memorable movie clips is sure to be sold out. Get your tickets early. There will be an auction for the chance to fly over Todos Santos in your own private helicopter for 30 minutes!! There is room for three lucky people in this special aircraft. There will also be a raffle for yummy meals at many local restaurants and door prizes which include two nights at Hotelito, and two beautiful pieces of home furnishings from both Barbara Perkins at La Canada and Linda Hamilton Designs.

Treat yourselves to a light supper before the dance: La Esquina dinner special of a Mexican combination plate for 90 pesos. One of the shuttles will then take you to Hotelito for the fiesta. Parking will NOT be available at Hotelito but plenty of shuttles from La Esquina will be provided. Walking also encouraged: It is one-half mile from La Esquina to Hotelito and we are guaranteed a full moon. Get your tickets early at Tecolote book store, La Esquina and Cafelix. This event is a fundraiser for the Todos Santos Youth in Video project which is sponsored by Festival de Cine de Todos Santos.
---
Wanna Jazz Up Your Holiday Party Or Restaurant Atmosphere? - Why not have a live Jazz Singer to spice things up? Tracy Durland has a large repertoire of Jazz classics with a sprinkling of Beatles, Motown, Country and Western, and Songs in Spanish to entertain your guests and provide a full music experience. Call or email for more info. - Tracy Durland, mazytronk [-at-] hotmail.com, 612 154 4729, Todos Santos
---
Live Music At Landi's Restaurant - Enjoy live guitar music at Landi's Restaurant every Thursday night, with tasty traditional Mexican food and a full bar. Located at The Todos Santos Inn. - John Stoltzfus, todossantosinn [-at-] gmail.com, www.todossantosinn.com/, 612 145 0040, Todos Santos
---
Flashback Music Schedule - Things are finally picking up with the music scene. Here's what the boys are up to this month.
Hotel California on Dec. 5th, 19th, and, of course, Dec. 31st for New Year's Eve.
Shawn and Cowboy will be at the Hotel California Dec. 12th, 18th, and the 26th.
And at the Sandbar, in Pescadero, Dec. 2nd, 16th, and 30th.
If any additional dates come up you'll be the first to know. So, let's party like it 2009! Hope to see you all on the dance floor. - Shawn & Bonnie O'neill, sunburntgringos [-at-] hotmail.com, 612-134-0141, Pescadero
---
Submit your Music/Entertainment News articles here: http://www.bajawesternonion.com/submitad.asp
---

---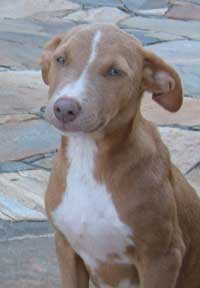 Pet Corner (Lost and Found pet articles will run for two weeks)
---
Dog Found - This cutie showed up at our house 2 nights ago. She looks healthy and well taken care of, so we think she might be lost. If she is yours, please give us a call at 612 16-132-08. - Sergio Jauregui, tsecoadventures [-at-] hotmail.com, 612-16-132-08
---
Thank You All Over Again - to the many volunteers who made the Nov 19-22 spay/neuter clinic another resounding success. They rounded up animals, registered and comforted them, prepared them for surgeries, kept vigilant watch over them in recovery, and cleaned up continuously after the veterinarians and technicians who were performing surgeries. 124 sterilizations were performed (as well as amputations of mangled limbs on a dog and a sheep and knee surgery on a foal) at the staging area at La Cañada del Diablo. Staff from the Aspen Animal Hospital and friends were joined by Mexican veterinarians Rafael Franzoni and Gabriel Hernandez, making it a bicultural donation of services.

Many of those involved commented that with each campaign they see fewer street animals, probably because there are fewer in the area, and more animals with owners who are developing a growing trust in the safety and value of the surgeries. The November campaign was sponsored by the recently formed Asociacion Civil, Amigos de Los Animales de Todos Santos. - Janet Howey, Todos Santos
---
Reward /lost Medium Sized Terrier Dog - Looking for a small to medium sized female terrier dog with large pointed ears and a limp due to a front injured paw. She has been missing for quite some time due to a misunderstanding and was last seen behind La Canada in the San Juan barrio. Any information as to her whereabouts would be appreciated, contact Leslie Light, 760-845-1795, or email me at leslie.light1 [-at-] gmail.com - Leslie Light, leslie.light1 [-at-] gmail.com, 7608451795, Elias Calles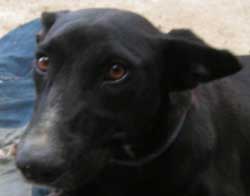 ---
Would You Please Be My New Person? - I am an approximately 6-8 months spayed female doggie looking for that special person. I will be a medium to large sized dog when I am all grown up and I have dainty little white tips on my paws. My ears are pretty big but all the better to hear you whisper sweet nothings into them. I promise to be a wonderful companion once I know you love me and I like other dogs too. Please call Angelique at 14-50250 for more details. Thank you. - Angelique, bajakitties [-at-] yahoo.com, 14-50250
---
Baja Dogs Refugio, La Paz Baja Dogs is a registered Mexican non-profit organization, that relies completely on private donations as we receive no government funding. ALL dogs have their vaccines and health certificates and are ready to travel to the US or Canada. CAN YOU HELP? Dog walkers and brushers are always welcome at the refuge. Refugio (Spanish) 612-155-8948 (English) email: mr [-at-] bajadogslapaz.org We are able to continue saving these precious animals only because of your donations! - Dhorea Ryan, info [-at-] bajadogshelplineoflapaz.org. , www.bajadogshelplineoflapaz.org, 612-128-8235 , La Paz
---
Submit your Pet Corner articles here: http://www.bajawesternonion.com/submitad.asp (and remember to Spay and Neuter your pets)
---

---
Misc. For Sale/Wanted
---
Amphibians And Reptiles Of Baja - This colorful glossy guide, out of print for three years, is back on the shelves at El Tecolote Bookstore and is full of information on the snakes, lizards, frogs and turtles that are part of the Baja experience. Also by the same publisher, and in the same format, are Pacific Coast Inshore Fishes, Guide to Marine Inverterbrates of the Pacific Coast, Sea of Cortez Marine Animals, and Common Seaweeds of the Gulf of California. Feel free to come in and browse. - Janet Howey, janethowey [-at-] yahoo.com, 145-0295
---
Mtx Thunder Portable I-pod Stereo - mtx thunder portable I-Pod stereo. Asking 40 dollars. Paid 150. new condition, still in the box. Complete with power cord and battery compatible. Great for the beach, home, or a nice Christmas gift. Willing to e-mail photos if interested. buy132 [-at-] gmail.com - Christopher Diaz, buy132 [-at-] gmail.com, Todos Santos
---
Closet Clean Out Sale - Top of the line golf clubs, Titleist Forged Irons, Callaway Steel woods, Ping putter, all in a nice leather bag with a few dozen pro-V balls. Previous scratch golfer but not any more. Hate to see these 7-handicap clubs go to waste. (real offer, takes em) Six-times used Rossignol Bandit X 184's with Marker M48 Titanium binders. Bought them used for one week and decided to move to Mexico. Need a good skier to carve-em-up like I would have. (200 cocos) No more wall space for this Jose Luis Malo painting. Bought for 1,500. Will let go for ½ of that. Large 2-tone with fish on it. I have pictures if interested. Lastly a beautiful mounted Mord canvas painting in wood frame. Soothing ocean rocks with waves. 500 takes it. Pics if needed - Dan Binetti, danbinetti [-at-] yahoo.com, 044-612-11-70298, Todos Santos
---
Want To Buy Used Trailer - To put on country property near La Paz. ANY condition, any size, Prefer an old junker, limited funds. (612)122-4801 or xray [-at-] prodigy.net.mx - Boone Camp, xray [-at-] prodigy.net.mx, 612.122.4801, La Paz
---
Submit your Misc. For Sale/Wanted articles here: http://www.bajawesternonion.com/submitad.asp
---

---
Vehicles/Boats for Sale
---
12' Valco Skiff - Aluminum Westcoaster with 10 hp outboard for sale. Perfect condition, electric bilge pump, fishfinder,2 comfy seats plus bench seats, galvanized trailer. $2000.00 obo - Steve Meisinger, smeisinger1 [-at-] sbcglobal.net, 612-118-4782
---
1989 Jeep Wagoneer 'Woodie' $1250 - I am selling my 1989 'Woodie' Jeep Wagoneer. It has done 121k miles, has a 5 litre V8 engine and an automatic gearbox. It has been mechanically well maintained and is a great everyday truck. It is BCS registered but currently plateless. Would make a perfect holiday truck. I am leaving imminently so will consider all reasonable offers. Please call me for a viewing/ride. - Adrian Palengat, adrian [-at-] ap-art.co.uk, 6121585641, Todos Santos
---
1991 4x4 Toyota 4runner-great Condition - 160,000 original miles. Automatic Transmission, V6 Engine. New All Terrain tires and spare, new head gasket, timing belt, water pump, all new filters and flushed out and new fluids - Cassidy, cassidycr7 [-at-] yahoo.com
---
1997 Jeep Cherokee - This is the perfect Baja vehicle - safe, durable and easy to handle. Automatic, 4x4, V6, 4.0, 147,755 miles. CA -USA plates. Heavy duty Yamaha roof rack, BF Goodrich all terrain tires, CD stereo with satellite radio hook-up and removable face plate. Well maintained and recently serviced. $3750 usd obo

Esta camioneta es esta perfecto por los terrenos de acá; seguro, duro y fácil a manejar. Automático, 4x4, V6, 4.0, 147,755 miles. CA-USA placas o fácil y bien económico importar con ONAPPAFA todos los Sábados en el parke en Todos Santos. Viene con parrilla Yamaha bien fuerte, BF Goodrich llantas por todos terrenos, música con CD y con cables listo por radio. Ha mantenido muy bien con todos servicios reciente $3750 usd o oferta mejor.
- Jennifer Rosen, jenniferleighrosen [-at-] yahoo.com, 145-0349, Todos Santos
---
Quad Trailer Sale - All steel Baja rigged,(ground clearance) Trailer with tri-fold easyload ramp. Will carry Polaris quad. adjustable to smaller Hondas. Has
ramps to haul motorcycles (3) too. New springs, axle, spindles,bearings, hubs, wheels, and "C" rated 14" tires. Trade foe 11,000 national coconuts. PTL in CA. - Albert Geurin, BajaAlbert [-at-] gmail.com, 156-9983
---
Submit your Vehicles for Sale articles here: http://www.bajawesternonion.com/submitad.asp
---

---
Employment Wanted/Available
---
Seeking Experienced, Legal Workers - We need experienced, legal-to-work, mostly bilingual, bartender and waitress/waiter for Rancho Pescadero. Great work environment. Please be awesome, dependable and have reliable transportation. Also seeking an independent, legal solution for airport transfers. Anyone? Please call Christine Sperber, rancho1 [-at-] ranchopescadero.com, www.ranchopescadero.com, 612.135.5849
---
Submit your Employment Wanted/Available articles here: http://www.bajawesternonion.com/submitad.asp
---

---
Sales and Services
---
Sara's Salon - I just wanted to let my clients know I will be leaving on Dec.15-Jan 5th, so if you need your hair or your manicures or pedicures done before Christmas, make your appointment now. 612 118 3492. Thank you! - Sara Rutowksi, ssrsunrose70 [-at-] hotmail.com
---
Skymed Representative For Todos And Pescadero - Medivac Protection - What would you do if faced with a critical accident or illness while in Baja? Do you know how you could get back home? An emergency air ambulance to the U.S. or Canada can cost tens of thousands of dollars! And in these hard economic times, saving thousands of dollars in the event of an unexpected medical emergency, is more important than ever!". As a SkyMed member, you are transported free! No deductibles, no copays, no claim forms. 100% paid to the destination you designate. SkyMed takes you HOME! For less than a dollar a day, you can have peace of mind!

If you have medivac coverage, (1) does it take you home or to the nearest qualified medical facility, possibly thousands of miles from your home? (2) does it require a copay on your part to pay for the transportation? (3) is there a deductible which could cost you several thousand dollars? Current costs for medivac to the US range from $18,000 to $30,000.

If you have US or Canadian medical insurance, but do not have the coverage to get you home in the event of a serious accident or medical emergency, contact Roxanne Rosenblatt, representative for SkyMed in Todos Santos and Pescadero. Call (612) 130-3162 or cel (624) 122-0724 for assistance. - Roxanne Rosenblatt, caboroxy [-at-] yahoo.com, www.skymed.com/RoxanneRosenblatt/, Pescadero
---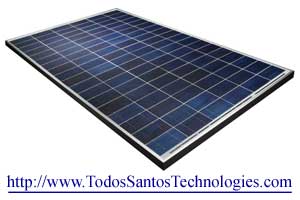 New Lower Prices For Solar Electrical Systems - The cost of solar electrical equipment has never been lower. If you've been waiting to buy a system, now is the time. Here are some of examples of low-cost solar electrical systems we now offer:
480 Watt System - 4 - 120 watt Solar Panels, 1,500 Watt AC Power Inverter, 4 - 225 Amp Hour Deep-Cycle Solar Batteries - Supports basic electrical needs - $5,995 installed*

720 Watt System - 4 - 180 watt Solar Panels, 1,500 Watt AC Power Inverter, 4 - 225 Amp Hour Deep-Cycle Solar Batteries - Supports basic electrical needs plus standard refrigerator - $6,495 installed*

1,080 Watt System - 6 - 180 watt Solar Panels, 2,400 Watt AC Power Inverter, 4 - 415 Amp Hour Deep-Cycle Solar Batteries - Supports moderate electrical needs - $9,495 installed*

Larger systems available with similar price reductions
* Standard installation on flat roof, some restrictions apply. Prices do not include IVA.

We can also help upgrade your current solar electrical system with additional panels, or the latest in charge controller and inverter technology. We also offer monthly maintenance services. For more information, and a free estimate for your particular power needs, please contact us today. - Todos Santos Technologies, alan [-at-] TodosSantosTechnologies.com, www.todossantostechnologies.com/solar-electricity-systems.asp, 530 903 4257 / 612 145 0364, Baja California Sur
---
We Can Immediately & Economically Import Your Vehicle - ONAPPAFA is visiting Todos Santos every Saturday from 11:00 am to 6:00 pm, located at Los Pinos Park inside loncheria Esperanza - Marcos Monreal, onappafabcs [-at-] hotmail.com, 624 12 234 79, San Jose Del Cabo
---
Renta Oficinas En Malecon La Paz - se rentan varias oficinas en el malecon en la paz, 2 con vista al mar y 2 sin vista, percios desde 3000 pesos mensuales, es necesario aval y copia de propiedad del aval. - Ivan Martinez, mc_sc27 [-at-] live.com, 6123489664
---
Submit your Sales and Services articles here: http://www.bajawesternonion.com/submitad.asp
---
---
House Sitting, Rentals Available/Wanted
---
Looking For House Rental - Looking for monthly house rental starting late December or early January in Todos Santos (preferably in Las Tunas or nearby). We are building a home which was expected to be completed by Christmas, but of course, there were the inevitable delays & looks like it will not be ready in time for our trip. Thanks! - Lynn Tanod, ltanod [-at-] shaw.ca, Todos Santos
---
Rental Wanted 2/13/10-3/13/10 - We are two artists (non-smokers) looking for an inexpensive home base to do art, meditate, visit friends and enjoy the Todos Santos for the month. We are driving down from Southern California mid-February. Our travel dates are flexible. - Teri Hannigan, mthannigan [-at-] verizon.net, 310-455-0455, Todos Santos
---
Submit your Rentals Available/Wanted articles here: http://www.bajawesternonion.com/submitad.asp
---
---
Real Estate For Sale
---
Property In Elias Calles For Sale - 1,498mts.squared. Good for Residential, Commercial/storage, small industry. Easy access. fresh Water, water contract with city. 10,000gallon Pila. Motorhome, R/V, or Trailer ready. Bodega, bedroom, septic treatment plant, shower room. Lot ready to build on. Ocean, Sierra La Laguna and river view. Famous artists moving to the town, new families as well. Free and clear, Titled. price reduced to $69K US.cy - will consider carrying paper, leasing/renting, or outright exchange for other comparable property. - G. Meyer, gmanflash [-at-] yahoo.com, 6241377004, Elias Calles
---
Terrenos En La Ventana - vendo 3 terrenos en el area de el sargento la ventana
760m2 con titulo y hermosa vista al mar (350 mts del mar) $250,000 pesos
1229m2 con titulo en esquina y hermosa vista al mar (400 mts del mar) $50,000 usd OBO
1800m2 constancia ejidal a 1,000 mts de la playa hermosa vista al mar $100,000 pesos - Ivan Martinez, mc_sc27 [-at-] live.com, 6123489664, Baja California Sur
---
Submit your Real Estate articles here: http://www.bajawesternonion.com/submitad.asp
---
---
Quote of the Day: &quot: If the world should blow itself up, the last audible voice would be that of an expert saying it can't be done. <!-END QUOTE OF THE DAY ABOVE--> &quot: Peter Ustinov (1921 - 2004)
---
Community Calendar
Denotes New or Updated Onion Item This Week
---
Events
Sunday
Dec. 13th - East Cape Artists art show and sale sponsored by the Asociacion de Artes. Contact Dale at crawest [-at-] yahoo.com or Kathy at kaojaa [-at-] gmail.com. - Los Barriles

Jan. 11 - 15 - Master Level Exercises Psychocalisthenics®, La Arca, 3:30-4:45 PM, Rhoda Jacobs, barakabaja [-at-] gmail.com, www.arica.org, 044-612-157-6088, Todos Santos

Feb. 28, 2010 - 10AM to 3PM, The Palapa Society's 16 Annual Historic House Tour
Monday
Dec. 7-11 - Master Level Exercises Psychocalisthenics®, La Arca, 3:30-4:45 PM, Rhoda Jacobs, barakabaja [-at-] gmail.com, www.arica.org, 044-612-157-6088, Todos Santos

Dec. 14 - NE Hayles Art Exhibition, Heroes, Corazones y La Verdad, Opening Reception 6 to 8, Caprichos Restaurant, near the Main Plaza in La Paz (5 Mayo y Madero) - Nanette Hayles, nehayles [-at-] gmail.com, www.nehayles.com, La Paz
Tuesday
Dec. 8 - Foreign Owners' Business Group Meeting, 6pm, Tailhunter Bar and Cantina (in La Paz). Cash bar. contact Juli Goff info [-at-] sehablalapaz.com or julesenlapaz [-at-] gmail.com, La Paz
Wednesday
Dec. 9 - Mindfulness In Daily Life Practice Group, 5:30 to 7:30 PM, Jane Sipe, jasi57 [-at-] juno.com
Thursday
Dec. 3 - "Meet the Artists" Holiday Party, 5:30 to 7:30. Visions Gallery at Cafelix . - Michael Mcallister, heronsnestbaja [-at-] earthlink.net, 215-736-0836 USA, Todos Santos
Dec. 3 - Dancing Under The Stars.- fundraiser for the Todos Santos Festival del Cine at Hotelito 8:00 p.m. till late. - Jenny Armit, elhotelito [-at-] mac.com, 612 145 0099


Dec. 10 - "Hands-on" Cooking Classes With Chef Dany Lamote. For reservations chefdany [-at-] hotelcaliforniabaja.com or serendipityventures [-at-] yahoo.com, 145-0792, Todos Santos

Dec. 17 - Escuela Pacifica - Holiday Open House - 4 to 7 pm at Escuela Pacifica - For more information call 612.167.4659

Jan. 7 - New Artists Introduction Party, 5:30 to 7:30. Visions Gallery at Cafelix - Michael Mcallister, heronsnestbaja [-at-] earthlink.net, 215-736-0836 USA, Todos Santos

Feb. 4 - First Annual Todos Santos Juried Photography Show. Visions Gallery at Cafelix - Michael Mcallister, heronsnestbaja [-at-] earthlink.net, 215-736-0836 USA, Todos Santos

Friday
Dec. 4 - Comic Evening of Short Plays at La Canada del Diablo, doors open at 6:30 P.M. for reservations: bluemooninbaja [-at-] yahoo.com
Saturday
Dec. 5 - Galeria NE Hayles presents "Heroes, Hearts and the Truth" - Reception Opening December 5, 2009 2 to 5 p.m. Galeria NE Hayles, Calle Cuauhtemoc Final, Todos Santos - Nanette Hayles, nehayles [-at-] gmail.com, www.nehayles.com, Todos Santos

Dec. 12 - Pescadero Craft Show - Scott Cole, craftshow [-at-] pescadise.com, www.pescadise.com, 612-134-0684, Pescadero

Jan. 2 - Todos Santos 5K Walk/Run, 9:00 AM, Plaza Marquez de Leon. Tickets available at Tecolote Book Store, Todos Santos
---
Every Week
Monday Thru Friday
The News in English - CaboMil Radio 96.3 FM, 5:30-6:00 PM. Los Cabos Now - Wednesdays, 5:30 to 6:30 PM www.cabomil.com.mx and click on "LIVE"
Happy Hour at the Sandbar -3PM - Sunset
Monday Thru Saturday
Basilfields Organic Fruit And Vegetable Stand 10:00 to 1:00, Colegio Militar across from Telcel, Todos Santos Zumba Exercise and Dance Classes - 8:00 - 9:00 AM Stadium across from La Arca - Doctora Oliva, 612-145-0201
La Coronela, Live Mexican Music - 12 - 3 PM, Hotel California, Todos Santos
Two For One Happy Hour - 3 - 6 PM, Shut Up Frank's, Todos Santos
Two For One Happy Hour - 5 - 6 PM, La Esquina, Todos Santos
Sundays
Dharma Talks And Guided Meditation - 10-11:30 A.M., La Arca. Community Center, eldharma [-at-] prodigy.net.mx, www.robertkhall.com, 612-145-0676 , Todos Santos
CaboMil Happy Hour - 6 :00 P.M. - 7:00 P.M. Radio 96.3 FM, In English.
Los Cerritos Beach Club - Sunset Sessions, Live music by Daline Jones and Diego Ramirez, 3 to 6 P.M.
Tennis-- Leslie Light, leslie.light1 [-at-] gmail.com
Daniel Siqueiros - Live Music noon to 3 PM, Hotel California, Todos Santos
Mondays
Afternoon Yoga - 3 Pm At La Arca Caroline, 612 156 0421

Tuesdays
Yoga At Hotelito, Todos Santos - 9 am. Janice Kinne, yanibaja [-at-] yahoo.com
Manos Magicas Meetings - 10:00 A.M. at DIF on Topete across from La Copa, - Scotty Mclemore, scottybcs [-at-] hotmail.com, 612-10-05872, Todos Santos
Wednesdays
Karla y Mateo baking bread- 9:00 A.M. - across the street from El Sol II -
Afternoon Yoga - 3 P.M. At La Arca -Caroline, 612 156 0421
Los Cabos Now - Cabomil 96.3 FM, 5:30 PM to 6:30 PM. in English, Host Sabrina Lear. Listen via computer, www.cabomil.com.mx
Recycling Center Open - 1-2 pm, Pescadero - SINADAES, AC, Contact MaryLo 612 130-3172 or marylomh [-at-] prodigy.net.mx
Live Music and All You Can Eat Pizza at The Sandbar, Pescadero
Tennis - Leslie Light, leslie.light1 [-at-] gmail.com
Thursdays

Mario's Bar At Hotelito - 5pm until 10pm wines, cocktails and complimentary tapas
Drawing / Art Classes 9:00 - 10:30 - Tori Sepulveda, oscarntori [-at-] yahoo.com, 612-136-6738
Yoga At Hotelito, Todos Santos - 9 am. Janice Kinne, yanibaja [-at-] yahoo.com
Steak Night at La Canada Todos Santos, 6:00 P.M. Reservations Req'd 612-14-00069
Fridays
Mario's Bar At Hotelito - 5 pm until 10 pm wines, cocktails and complimentary tapas
Lobster And Beer Special - Cerritos Beach, 8 am to 11pm, www.cerritosbcs.com, 624 108 8203, Pescadero
Los Cerritos Beach Club - Sunset Sessions, live music , 3 to 6 P.M.
Michael's At The Gallery - Restaurant open at 6:30 pm. Michael Cope, mplcope [-at-] yahoo.com, 145-0500, Todos Santos
> Shawn and Cowboy - 8 to 11 PM Live Music, Hotel California, Todos Santos
Live Reggae Band at the Sandbar
This Weekend in Los Cabos with Jodi Asher on Cabo Mil from 6:00 PM to 6:30
Tennis - Leslie Light, leslie.light1 [-at-] gmail.com
Saturdays
La Canada del Diablo's Farmers' Market 9 am- 1 pm.
Yoga At Hotelito, Todos Santos - 9 am. Janice Kinne, beginning Dec. 5.


Plein Air Painting Class - landscape painting classes - Marsha Dahlquist, maraquist [-at-] hotmail.com, marshadahlquist.blogspot.com, 612 108 0390, Todos


Live Music At Felipe's In Pescadero - Greg Kitchel 6:30 to 8:30

Mario's Bar At Hotelito - 5 pm until 10 pm wines, cocktails and complimentary tapas
Lobster And Beer Special - Cerritos Beach, 8 am to 11pm, www.cerritosbcs.com, 624 108 8203, Pescadero
Karla y Mateo baking bread- 9:00 A.M. - across the street from El Sol II -
Michael's At The Gallery - Restaurant open at 6:30 pm. Michael Cope, mplcope [-at-] yahoo.com, 145-0500, Todos Santos
Music by Flashback - 8 P.M., Hotel California, Todos Santos
Live Music at The Sandbar 9-3 every Saturday until May 29th
---
Workshops and Meetings
Monday Through Friday
Spanish Lessons with Guillermo Bueron, 9 AM, Cultural Center. g_bueron [-at-] yahoo.com, 612 161 4165, Todos Santos

Sundays
Mondays

Nov.30-Actor's Workshop-4-6pm,La Arca
Hatha Yoga, 8 AM, La Arca, Todos Santos
Hatha Yoga, 9 AM, Mini-Super Los Arcos, Pescadero
AA Meeting, Grupo Serinidad, 5 - 6 PM, Church Courtyard, Info: 145 0265 or 0364, Todos Santos
Tuesdays
AA Meeting, Grupo Serinidad, 5 - 6 PM, Church Courtyard, Info: 145 0265 or 0364, Todos Santos
Yoga Ashtanga at La Arca 9:00 A.M., Todos Santos
Wednesdays
Hatha Yoga, 8 AM, La Arca, Todos Santos
Hatha Yoga, 9 AM, Mini-Super Los Arcos, Pescadero
AA Meeting, Grupo Serinidad, 11 - 12 PM, Church Courtyard, Info: 145 0265 or 0364, Todos Santos
Thursdays

Dec.3-Actor's Workshop-4-6pm, La Arca
AA Meeting, Grupo Serinidad, 5 - 6 PM, Church Courtyard, Info: 145 0265 or 0364, Todos Santos
Fridays
Hatha Yoga, 8 AM, La Arca, Todos Santos
Hatha Yoga, 9 AM, Mini-Super Los Arcos, Pescadero
AA Meeting, Grupo Serinidad, 5 - 6 PM, Church Courtyard, Info: 145 0265 or 0364, Todos Santos
Saturdays
Plein Air Painting Workshop - Marsha Dahlquist - 108 0390
AA Meeting, Grupo Serinidad, 11 - 12 PM, Church Courtyard, Info: 145 0265 or 0364, Todos Santos



Please notify us of any Community Calendar updates here: http://www.bajawesternonion.com/submitad.asp

---


Help Support The Baja Western Onion!

We can accept donations by PayPal, check or direct deposit.
For more information, please visit our web site at

http://www.BajaWesternOnion.com/donate.asp.

Frequently Asked Questions

Copyright &copy: 2006 - 2009. The Baja Western Onion. All Rights Reserved.

---