| | |
| --- | --- |
| | October 10, 2009 |
---
News, Events and Announcements
---
Horsing Around In Todos Santos This Weekend! - The annual Cabalgata ride will be finishing in Todos Santos this Sunday, October 11th. Don Arturo, one of the organizers is expecting over 100 riders from Baja California Sur to join the riders departing on Saturday morning from San Pedro to Puente La Muella. The following morning, the riders will come through town to the Church to be blessed by the Padre. The riders will eventually finish up at La Cañada del Diablo to enjoy some of each others company after the journey.

There is also supposed to be horse racing at our local track on Saturday and Sunday afternoon, starting at around 4PM. Just past the line of eucalyptus trees on Hwy 19, headed to La Paz is a road off to the right, turn there and then at the end of that road, turn right towards the mountains. After a short distance, the track will come in to view. Sometimes it is free entry and sometimes there is a cover charge.

Feel free to e-mail me as I will do my best to stay updated on the events. - Kaia Thomson, kaia [-at-] mindspring.com, 612-154-5588, Todos Santos
---
Dancing With The Stars - The Fundraiser for the Film Festival will not be happening on November 28th as advertised. Please watch this space for new date. - Jenny Armit, elhotelito [-at-] mac.com, 612 145 0099, Todos Santos
---
First Call For All Baja Artists - The Artists of Todos Santos, in conjunction with Visions Gallery at Cafelix Coffee and Kitchen, is issuing an initial call for entries in the First Annual Small Works Art Show, "A Holiday Gift of Art". Any artist who has the necessary legal status to sell their work in Mexico is invited to enter two or three dimensional art, photography or sculpture, no larger than 12 inches in any direction including frame or stand and selling for no more than $150usd. A fee of just 100 pesos, to help cover the gallery costs, will allow each artist to enter up to five pieces. There is no jury and all pieces will be accepted subject to the discretion of the Artists of Todos Santos.

Artwork will be accepted at Visions Gallery on Sunday November 15 and Monday November 16, 2009 from Noon to 4:00 PM. You will be asked to fill out a short entry form and verify your legal status to sell art in Mexico. The Small Works Show "A Holiday Gift of Art" will open on November 19th and close Sunday, January 3, 2010 giving tourists and local residents an opportunity to buy affordable, original art as holiday gifts for family, friends or themselves. There will be a gala holiday party at the gallery on Thursday, December 3, 2009 from 5:30 to 8:30PM, which will be open to the public. Participating artists are encouraged to attend.

The Artists of Todos Santos are an informal group of artists whose objective is to develop and support a visual arts community and inspire and grow visual arts talent in the Todos Santos community. For more information about A.R.T.S., and a complete calendar of upcoming events, please check out our website at todossantosartists.blogspot.com. - Mike Mcallister, heronsnestbaja [-at-] earthlink.net, 215-736-0836 (USA), Todos Santos
---
This Week From The Community Calendar
Sunday, October 11

Annual Cabalgata Horse Ride - San Pedro to Todos Santos. - Kaia Thomson, kaia [-at-] mindspring.com, 612-154-5588, Todos Santos
---
Don't Forget, our complete Community Calendar including Recurring Events, Meetings and Workshops is always located near the bottom of each issue of the Baja Western Onion
---
Submit your News, Events and Announcements articles here: http://www.bajawesternonion.com/submitad.asp
---

---
Comments, Questions and Answers
---
Exchanging Dollars For Pesos - Bancomer in Cabo will Not exchange dollars for pesos, unless you have a bank account with them. They have this posted, in Spanish, in the window. The only bank I know of that may exchange your dollars for pesos is Santander. Also, just past Costco, on the side lanes coming back to Cabo is a commercial 2 story building called Plaza Provential. There is a company there called Monex on the 2nd floor, that will exchange your dollars and I understand they give you a very favorable rate, sometimes more than the bank. - Sharon
---
Retention Of Funds By Banks - In March I deposited a personal dollar check into my Peso account at Bancomer. I discovered a 2% transfer had been taken from my dollar account to pay Hacienda for this "cash" deposit. Despite numerous meetings and letters duly filed and signed I am still unable to get my dollars refunded by Bancomer to my account. Bancomer agree this was not the correct procedure. Has anyone else had this problem? If you deposit checks from one account to another it is not a cash transfer but Bancomer takes the 2% anyway. Any help appreciated. - Jenny Armit, jennyarmit [-at-] mac.com, 612 145 0099, Todos Santos
---
Two Letters To Go North - if you are heading to the US of A in the near future, would you please take two envelopes up to put in the mail for me? Thanks, - Jane Sipe, jasi57 [-at-] juno.com, 145-0110 or 612-151-7026
---
ATT 3G Internet Cards? - We would appreciate knowing what your experience has been on using a U.S. ATT 3G network card in Pescadero. Particularly if you have tried using a VPN (like GoToMyPC) and/or accessing large content files. Issues of connection reliability - cost surprises? Or any noticable difference from a Movistar or Telcel connection? Thanks in advance. - Karin, k-lawler [-at-] sbcglobal.net, Pescadero
-----------------------------------------

Please reply to the above by submitting your answer to the Baja Western Onion so we can share your answer with our readers: http://www.bajawesternonion.com/submitad.asp
---
Help Bring Trader Joe's To Cabo - Diana Klein did some research and found out that we only need about 500 requests to get a Trader Joe's in Cabo within 2 yrs. Here are the easy directions to make the online request. The more requests we make, the sooner it will be here. 1) go to http://traderjoes.com/static/location_requests_form.aspx 2) Fill out form and put request for store in "Comments" field 3) Send request by selecting "Send My Inquiry!" button - Kelly Cline, kelbil2002 [-at-] yahoo.com, Pescadero
---
Two Week Boarding Needed For Our Family Cat. - Hi, we plan to visit Todos Santos January 17-31 and need a place to board our cat. Is there an animal hospital in town with a good boarding facility for cats? He's used to being around our small family dogs but I wouldn't want him to be surrounded by barking dogs in the boarding facility. Thanks for any ideas. Karen - Karen Brogan, karenh220 [-at-] bellsouth.net, (770) 337-2294, United States
---
Yet Another Email Scam - More criminal activity. In this case, you are urged to visit a website and click on a link that will download a virus to your computer:
-----------------------------------------

Taxpayer ID: your.name-00000525084534US
Tax Type: INCOME TAX
Issue: Unreported/Underreported Income (Fraud Application)

Please review your tax statement on Internal Revenue Service (IRS) website (click on the link below):

review tax statement for taxpayer id: your.name-00000525084534US

Internal Revenue Service

-----------------------------------------
Neither the IRS, nor any other government agency, will ever contact you in this way. As always, ignore anything you receive by Email that asks you to fill out a form, download a file or disclose any personal information. Stay safe online. - Alan, alan [-at-] baja1.com, Todos Santos
---
*** Editor's note: - If you have a helpful reply to any of the above questions that would benefit our other readers, please also send a copy of your answer to the Baja Western Onion. Submit your Comments, Questions and Answers here: http://www.bajawesternonion.com/submitad.asp
---

---
Meetings, Classes and Workshop Announcements
---
Submit your Meetings, Classes and Workshop Announcements here: http://www.bajawesternonion.com/submitad.asp
---
Rides or Caravans Needed/Available - New This Week
---
Packages South - I have two boxes that need a ride to Todos Santos before Nov 6th. Can send to you or you can pick up in Sacramento.- Tam Coddington, tam.coddington [-at-] yahoo.com, 916-606-9662, Baja California Sur
---
Airport Ride Calendar
Caravans/Ride shares North and South Calendar
Ride Available - Todos Santos to California - Saturday October 10. Bill 612 1033451 - Bill, maggiewoodall [-at-] yahoo.com

Ride, Item Transport Available - Vegas/San Diego to LaPaz - Around second week of October. - Dean, dean [-at-] keyboardorganizer.com, 612-114-0202, La Paz

Travel Companion Wanted Placerville, CA, to Todos Santos - mid October - Sandra Arevalo, arevalosan [-at-] aol.com, 530-622-5350 U.S.

Rider Needed - Taos, New Mexico to La Paz - Early November - Rosario Carelli, wearethedrum [-at-] yahoo.com, wearethedrum.com, 828-380-0122

Driver Available - Toronto Area to BCS - Anytime in November. E-mail mbran [-at-] rogers.com, Todos Santos

Caravan/ride Santa Cruz To Todos Santos - 2nd week of November. - Pat Raines, GypsyMama59 [-at-] gmail.com, 831-295-1647

Caravan Or Rider Oregon to San Jose del Cabo, - end of November or early Dec. -Barbara Rossi, rossib [-at-] linnbenton.edu, 5417608627, Cabo Pulmo-East Cape
---
Submit your Rides Needed/Available articles here: http://www.bajawesternonion.com/submitad.asp
---
---
Restaurant and Food News
---
Tre Galline Restaurant Reopening - Magda and Angelo announce the reopening of the restaurant TRE GALLINE. Will be on Monday 12 October. Open as always from 12.00 to 22.00 The "Reposteria" will be open in November. We waiting for you to try the new menu and some special products we brought for you from Italy. Ciao Angelo e Magda - Angelo Dal Bon, angelodalbon [-at-] gmail.com, Todos Santos
---
Luau At La Esquina - Come experience live drums and hawaiian dance by the bonfire as you sip a Mai Tai and enjoy authentic hawaiian cuisine. We'll be serving grilled fish, steak and chicken kabobs with tropical drinks and deserts at La Esquina Saturday, October 17th. There will be two seatings at 6:00 p.m. and 8:00 p.m. so please make reservations in advance via email, phone or at La Esquina. - Marimar And Paula, marimardelmar [-at-] gmail.com, 612 145 0851, Todos Santos
---
Submit your Restaurant and Food News articles here: http://www.bajawesternonion.com/submitad.asp
---
---
Music/Entertainment News
---
The Sandbar Halloween Party On Friday. Oct 30th - The Sandbar proudly hosts a Halloween Party to benefit the new Escuela Pacifica non-profit school. The fun starts at 5pm for the kiddies with food, games, a haunted house and costume parade. At 7:30 the live reggae music starts and so will the adult costume contest. Helen is serving her fabulous Mole and Veggie chili, with homemade cornbread, salads and desserts. This is included in the 150p/adult and 50p/12 and under price.

We are also asking adults to bring local kids by offering a free child ticket to anyone who buys two child tickets. A shuttle service from the Todos Santos park to the Sandbar is being arranged for 2p round trip and will run from 5-midnight. We encourage everyone to purchase tickets in advance. They are available at La Esquina, Cafelix, Atexcon, and The Sandbar.

So start planning your costume because this party of the year is all for a good cause. - Helen Bay, helenweatherell [-at-] aol.com, sandbarpescadero.com, 310 780 6644, Todos Santos
---
Looking For Musicians - Lead guitar, bass, horns, keyboards, If you are a musician in Todos Santos area, we may have some gigs for you. Contact bluemooninbaja [-at-] yahoo.com -
---
Submit your Music/Entertainment News articles here: http://www.bajawesternonion.com/submitad.asp
---

---
Pet Corner (Lost and Found pet articles will run for one week)
---
Adorable Puppy Needs Home - Frijolita, Is about 1 1/2 months old, tiny (less than 2 kilos)black and extremely cute with, I'll love you forever if you just take me home, eyes. We found her all alone near Camino Internacional. She seems to be relatively healthy just a nasty skin infection that is being treated by the vet here. email for photos. - Leslie Lambert, llambert [-at-] sonic.net, 612 135 3302 MX 707 696 9064 US, Todos Santos
---
Pets Needs In Mexico - I was informed that there is a new requirement for pets crossing into Mexico, something about worming. Does anyone remember a posting on this theme. I must admit it seems rather unusual. As far as I know only rabies is required. thanks - Gillian Herbert, gillyndolly [-at-] hotmail.com
-----------------------------------------

Readers can access our back issues here: http://www.bajawesternonion.com/back-issues.asp
---
Submit your Pet Corner articles here: http://www.bajawesternonion.com/submitad.asp (and remember to Spay and Neuter your pets)
---

---
Misc. For Sale/Wanted
---
Bicycle For Sale - Bicycle for sale $1,800 Pesos - Jose Brilanti, jbrilanti [-at-] yahoo.com, cell 612 148 60 23, Todos Santos
---
For Sale: Thule Pod - 17 cu ft Thule pod in good condition with key. Perfect for short board surfers. New $400.00 yours for $100 U.S.612 153-1237 - George Ruenitz, gruenitz [-at-] hotmail.com, 612 153-1237, Todos Santos
---
Mabe Stove On Sale - Great deal this Mabe white porcelain stove, 24" x 35",blacksplash, 2 super burners, and 2 standard burners, oven door,sliding oven rack, broiler cavity, oven light, not new but looks like. - Isabel Jirash, isabelgourmet [-at-] yahoo.com.mx, 01 (612) 14 50 832, Todos Santos
---
Full Bar Setup Equipment - I have all the equipment for a sports bar. Inventory list: 2 coin operated pool tables -- 1 is cougar and the other is a valle, both these are the same. with lights extra cue ball and chalk -- 1 manatowic ice machine with filter 400lbs. -- 1 hitachi 52" hi def like new. -- 2 28" tvs -- Neon beer lights, Mirrors and alot of extras This has all been in storage in Todos Santos for two years. If interested call, I will be glad to meet with you. - Ted Zapata, 612 14 71399, Todos Santos
---
Bike Box For Air Transport - Does anyone have a cardboard bicycle box suitable for air transporting that you may no longer need?? Thanks. wildponyplaying [-at-] hotmail.com, Todos Santos
---
Home Or Bar Equipment - I have plenty for sell. 2 coin operated pool tables, with all the extras. 1 - 52 inch Hi Def Hitachi TV 2 - 28 inch TVs - 1 Manatowec ice machine, 400 lbs. Various neon beer signs. beer mirrors, shakers, bar mats. shot glasses. To say the least there is to much to list. I will sell all or part it out. Call me. - Ted, 612 14 71399
---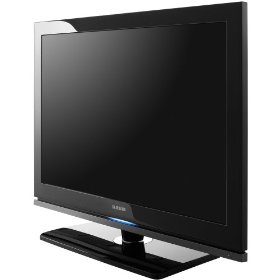 New Samsung 40" High Definition LCD Flat Panel TV. Still Available, Price Reduced. - High Definition, full 1080P Samsung Model LNT4069. This was a customer return. He decided he wanted a 58" Samsung Plasma instead. Samsung is one of the Top-rated LCD TV manufacturers, and Consumer Reports rated this TV a "Best Buy:"
HD-Grade 1920 (H) x 1080 (V) pixel resolution: High resolution pixel density with built-in image scaler to handle inputs from a variety of sources
Wide Color Enhancer optimizes a color's hue resulting in more natural colors
Auto Motion Plus 120Hz panel
178 (H)/178 (V) viewing angle
20,000:1 contrast ratio/550nit brightness
Dimensions: 39.4 x 3.4 x 25.1 inches
The TV comes complete with base, remote control and all manuals. This TV is not available in Mexico at any price. We imported it. $1,400.00 Dlls, local delivery and setup included. Optional wall mount available. - Alan Thompson, alan [-at-] bajasatellite, http://www.bajasatellite.com, 530 903 4257 or 612 145 0364, Todos Santos
---
Submit your Misc. For Sale/Wanted articles here: http://www.bajawesternonion.com/submitad.asp
---

---
Vehicles/Boats for Sale
---
For Sale - 1987 Toyota 4runner V6, automatic, 4x4. Current BCS registration and plates. Great Baja vehicle. $2500 U.S. - Jaime, poloko2004 [-at-] hotmail.com, 612-134-0480
---
For Sale - 1997 Mercury Grand Marquis. Cherry condition, super plush, dark tint, loaded. $3600U.S. - Jaime, poloko2004 [-at-] hotmail.com, 612-134-0480
---
Submit your Vehicles for Sale articles here: http://www.bajawesternonion.com/submitad.asp
---

---
Employment Wanted/Available
---
Submit your Employment Wanted/Available articles here: http://www.bajawesternonion.com/submitad.asp
---

---
Sales and Services
---
Rent a HughesNet Satellite Internet System - If you just need a short-term rental for a few months, we can set up a portable HughesNet Satellite Internet system for you. $200 setup and removal within 20 miles of Todos Santos, $99 per month for the service. Setup and removal at more distant locations will include charge for travel time. Call for details.

Hughesnet systems provide Internet connectivity over satellite, and work anywhere in Baja. For more information, visit our site at http://www.bajasatellite.com, or E mail us at alan [-at-] bajasatellite.com - Baja Satellite, 612, 145 0364. From U.S. Phones, Call 530 417 1451. Todos Santos
---
Ground Transportation - More than 15 years of experience servicing the Baja Peninsula. Great service and great PRICES. Octavio Aviles (Turis Pancho) and Wolf Property Management joined up to offer you the best ground transportation service. We cover all destinations on the Baja Peninsula. (East Cape, Los Cabos, La Paz, La Ventana, El Sargento, Bahia de Sueños, Loreto, Todos Santos, etc.) Please contact us from a USA Landline: (011 52) 624 188 30 27 or 29 From a Local phone: (624) 188 30 27 or 29 or visit our web site and click on our transportation menu. Also visit: www.turispancho.com info [-at-] wolf-pm.com, www.wolf-pm.com, 624 188 30 27, Baja California Sur
---
You Like BBQ? Do You Have A Fire Place In Home? - This is an open invitation from Baja Outdoor Living in La Paz --Grills that fit your lifestyle, to the entire community of Los Barriles, La Rivera, Todos Santos, and surrounding areas, to come to our showroom in La Paz. We are centrally located 5 blocks up from the "Malecon" (La Paz waterfront) at the corner of 5 de febrero and guillermo Prieto (near the Virgin Of Guadalupe Church with the giant new dome) We are exclusive distributors of Grill, Broil King, Broil Mate, Fire Magic, American Outdoor Grill, and Weber Gas and Charcoal BBQs, Real Fyre Fire Pits, Fire Place Log Sets and all the accessories, replacement burners, part and tools for all your outdoor needs. We can help you design and build your dream outdoor kitchen or roof-top terrace as well as a comfortable fireplace in your living room or outdoors. We have "vent-free" log sets with no chimney required!!

BBQ Accessories make interesting gift ideas. Come see our line of smokers, exotic wood chips, dry rub spices, injection marinades, and BBQ sauces. It's all better on and off the grill! Ask about our Sun Life Saunas featuring deep penetrating, low temperature " Carbon Wave 360 Infrared" system with extreme therapeutic benefits to renew skin tone/elasticity, reduce weight and detoxify cells in your body. Pain relief and cardiovascular workout in a relaxed state. With optional Canadian cedar wood, CD/DVD players. Our phone number is: (612)125.50.99 - Giovanni Castillo, giovannilpz [-at-] gmail.com, www.bajaoutdoorliving.com, La Paz
---
Notary Service Available - Notary service now available at the U.S. Consular Agency in Cabo San Lucas, Monday through Friday, 9 AM to 2 PM, except holidays. Please call ahead if possible: 624 143 3566. - Trina Brown, usconsulcabo [-at-] yahoo.com, 624 143 3566, Baja California Sur
---
Dentist In Town - Clinica dental misiones, provides easy access to premium dental care. Dr. Jorge A. Gonzalez, is proud to offer his vision of the future of dentistry. The goal of this practice is to be aware of new developments in the field of dentistry and actively integrate them into the services offered. From therapeutic to cosmetic procedures, only the latest and best in dental technology and services is provided to our patients. Highly advanced technology is one of the key features of the practice: intra-oral cameras, leading-edge materials. LCD monitors at every dental chair provide access for patients to view their own teeth, dental chair bleachings. Clinica dental Misiones offers patients the flexibility to schedule early morning, evening, and Saturday appointments. - Jorge A. Gonzalez, drjgonzalez7 [-at-] hotmail.com, 1425200, San Jose Del Cabo
---
Submit your Sales and Services articles here: http://www.bajawesternonion.com/submitad.asp
---
House Sitting, Rentals Available/Wanted
---
I Need A Good Roommate - I have a nice big room for rent. It has a private bathroom and large walk-in closet. The house is located in Rancho Migrino and is close to the beach. Big kitchen, W/D, satellite TV, internet access, lots of parking space. (And I hear I am quite easy to get along with.) 7200 pesos/month ($550 U.S) - Jeanne Durban, caboqt [-at-] hotmail.com, 624 113 6054, Rancho Migriño
---
Vacation & Long Term At East Cape - Vacation Rentals and Long Term Rentals in Los Barriles and the East Cape area. Nextel / Local Phone (624) 188 30 27 From a USA Phone: (011 52) 624 188 30 27 Sprint/Nextel Direct Connect: 72*796908*2 - Rosiger Kathinka, k [-at-] wolf-pm.com, www.wolf-pm-rentals.com, 6241883029, Los Barriles
---
Submit your Rentals Available/Wanted articles here: http://www.bajawesternonion.com/submitad.asp
---
---
Real Estate For Sale
---
2.5 Acres Ocean Front - Elias Calles - 2.5 Acres with 162 feet of spectacular ocean front on beautifuf secluded beach, 360 degree view. Located in small exclusive enclave of nice vacation and year round homes in Elias Calles at kilometer 79. $1.0 mil (US). - Roger & Claudia 360-377-5806
---

---
Submit your Real Estate articles here: http://www.bajawesternonion.com/submitad.asp
---

---
Quote of the Day: &quot: I can remember when the air was clean and sex was dirty. <!-END QUOTE OF THE DAY ABOVE--> &quot: George Burns (1896 - 1996)
---
Community Calendar
Denotes New or Updated Onion Item This Week
---
Events
Sunday
October 18th - Reiki Yoga Initiation with Get-Sul-Ma Ven, Tenzin Palmo Buddhist Nun, 8:00am, San José Del Cabo. Elizabeth Perez, elizabeth.pescaderopalace [-at-] gmail.com, 612 13 11 669
October 25-29 - 4th Annual Sacred Healers Retreat, Los Barriles - Patricia Huff, sacredhealersretreat [-at-] hotmail.com, www.crystallighttherapy.com, 541-318-8405
October 25, 9:00 am to 5:00 pm, Festival de las Minas, El Rosario. Artist space reservations contact: Brian, : bcummings21 [-at-] yahoo.com or Yolanda at 624-124-8078 by Friday, October 23 - Joann Hyslop, eastcapers [-at-] yahoo.com., 624-124-8078
Nov. 22 - Classical Music Performance in Todos Santos - Contact Sylvia St. Clair, sasinbaja [-at-] yahoo.com, 145-0563
February 28, 2010 - 10AM to 3PM, The Palapa Society's 16 Annual Historic House Tour
Monday
November. 9, 16, 23, 30 - Actor's Workshop, 4-6 p.m. La Arca
Tuesday
Wednesday
Thursday
November 19th - 22nd - Spay & Neuter Clinic. Volunteers needed, please contact Angelique at bajakitties [-at-] yahoo.com, 14-50250, Todos Santos.
November 19 - First Annual Small Works Show. Visions Gallery at Cafelix - Michael Mcallister, heronsnestbaja [-at-] earthlink.net, 215-736-0836 USA, Todos Santos
December 3 - "Meet the Artists" Holiday Party, 5:30 to 7:30. Visions Gallery at Cafelix . - Michael Mcallister, heronsnestbaja [-at-] earthlink.net, 215-736-0836 USA, Todos Santos
January 7 - New Artists Introduction Party, 5:30 to 7:30. Visions Gallery at Cafelix - Michael Mcallister, heronsnestbaja [-at-] earthlink.net, 215-736-0836 USA, Todos Santos
February 4 - First Annual Todos Santos Juried Photography Show. Visions Gallery at Cafelix - Michael Mcallister, heronsnestbaja [-at-] earthlink.net, 215-736-0836 USA, Todos Santos
Nov.12, 19, 26, Dec, 3 -Actor's Workshop-4-6 p.m., La Arca

Friday
October 30 - 8:-00P.M. Galerias Pax Painting contest, Guillermo Prieto 1250, col. Centro, La Paz, BCS.
November 6 - Palapa Society School Scholarship Fundraiser. 7 PM. La Canada del Diablo - Donna Viglione, info [-at-] palapasociety.org, www.palapasociety.org, 1450-299

Dec.4- Comic Evening of Short Plays for info: bluemooninbaja [-at-] yahoo.com
Saturday
October 17, Reiki Initiation, 8:00am at Pescadero Palace. Elizabeth Perez, elizabeth.pescaderopalace [-at-] gmail.com, 612 13 11 669
Oct.31 - Halloween at Hotel California, Fundraiser for Safer Beaches. Costumes, prizes,raffle, live music with Curvas Peligrosas free admission 612 145-0525 -
October 31 - Halloween Party At The Sandbar
November 28 11 - 3 - The Palapa Society's 3rd Annual Tianguis (yard Sale) at The Palapa Center, Calle Obregon. 612 145 0299 palapasociety [-at-] yahoo.com - Leslie Lambert, llambert [-at-] sonic.net
December 12th - Pescadero Craft Show - Scott Cole, craftshow [-at-] pescadise.com, www.pescadise.com, 612-134-0684, Pescadero
---
Every Week
Monday Thru Friday
The News in English - CaboMil Radio 96.3 FM, 5:30-6:00 PM. Los Cabos Now - Wednesdays, 5:30 to 6:30 PM www.cabomil.com.mx and click on "LIVE"
Happy Hour at the Sandbar -3PM - Sunset
Monday Thru Saturday
Zumba Exercise and Dance Classes - 8:00 - 9:00 AM Stadium across from La Arca - Doctora Oliva, 612-145-0201
La Coronela, Live Mexican Music - 12 - 3 PM, Hotel California, Todos Santos
Two For One Happy Hour - 3 - 6 PM, Shut Up Frank's, Todos Santos
Two For One Happy Hour - 5 - 6 PM, La Esquina, Todos Santos
Sundays
Dharma Talks And Guided Meditation (Resuming October 18) - 10-11:30 A.M., La Arca. Community Center, eldharma [-at-] prodigy.net.mx, www.robertkhall.com, 612-145-0676 , Todos Santos
CaboMil Happy Hour - 6 :00 P.M. - 7:00 P.M. Radio 96.3 FM, In English.
Los Cerritos Beach Club - Sunset Sessions, Live music by Daline Jones and Diego Ramirez, 3 to 6 P.M.
Tennis-- Leslie Light, leslie.light1 [-at-] gmail.com
Daniel Siqueiros - Live Music noon to 3 PM, Hotel California, Todos Santos
Mondays
Afternoon Yoga 3 Pm At La Arca - Caroline, 612 156 0421
Basilfields Organic Fruit And Vegetable Stand 10:00 to 1:00, Colegio Militar across from Telcel, Todos Santos
Tuesdays
Yoga At Hotelito, Todos Santos - 9 am. Janice Kinne, yanibaja [-at-] yahoo.com
Power Yoga At La Arca 7:30 A.M. - Elizabeth Perez, alceo11 [-at-] hotmail.com, 6121311669, Todos Santos
Manos Magicas - 9:30 A.M.at DIF

Wednesdays
Afternoon Yoga 3 Pm At La Arca - Caroline, 612 156 0421
Los Cabos Now - Cabomil 96.3 FM, 5:30 PM to 6:30 PM. in English, Host Sabrina Lear. Listen via computer, www.cabomil.com.mx
Recycling Center Open - 1-2 pm, Pescadero - SINADAES, AC, Contact MaryLo 612 130-3172 or marylomh [-at-] prodigy.net.mx
Basilfields Organic Fruit And Vegetable Stand. 10:00 to 1:00, Colegio Militar across from Telcel, Todos Santos
Live Music and All You Can Eat Pizza at The Sandbar, Pescadero
Tennis - Leslie Light, leslie.light1 [-at-] gmail.com
Thursdays
Yoga At Hotelito, Todos Santos - 9 am. Janice Kinne, yanibaja [-at-] yahoo.com
Power Yoga At La Arca 7:30 A.M. - Elizabeth Perez, alceo11 [-at-] hotmail.com, 6121311669, Todos Santos
Steak Night at La Canada Todos Santos, 6:00 P.M. Reservations Req'd 612-14-00069
Fridays
Lobster And Beer Special - Cerritos Beach, 8 am to 11pm, www.cerritosbcs.com, 624 108 8203, Pescadero
Los Cerritos Beach Club - Sunset Sessions, live music , 3 to 6 P.M.
Michael's At The Gallery - Restaurant open at 6:30 pm. Michael Cope, mplcope [-at-] yahoo.com, 145-0500, Todos Santos
Basilfields Organic Fruit And Vegetable Stand 10:00 to 1:00, Colegio Militar across from Telcel, Todos Santos
Shawn and Cowboy - 8 to 11 PM Live Music, Hotel California, Todos Santos
Live Reggae Band at the Sandbar
This Weekend in Los Cabos with Jodi Asher on Cabo Mil from 6:00 PM to 6:30
Tennis - Leslie Light, leslie.light1 [-at-] gmail.com
Saturdays
Lobster And Beer Special - Cerritos Beach, 8 am to 11pm, www.cerritosbcs.com, 624 108 8203, Pescadero
Karla y Mateo baking bread- 9:00 A.M. - Casa Antigua (Topete/Horizonte) -
Basilfields Organic Fruit And Vegetable Stand. 10:00 to 1:00, Colegio Militar across from Telcel, Todos Santos
Michael's At The Gallery - Restaurant open at 6:30 pm. Michael Cope, mplcope [-at-] yahoo.com, 145-0500, Todos Santos
Music by Flashback - 8 P.M., Hotel California, Todos Santos
Live Music at The Sandbar
---
Workshops and Meetings
Monday Through Friday

Spanish Lessons with Guillermo Bueron, 9 AM, Cultural Center. g_bueron [-at-] yahoo.com, 612 161 4165, Todos Santos
Aerobics - 8 - 9 PM, La Arca, Todos Santos
Sundays
Mondays
Nov.9 - Actor's Workshop, 4-6pm La Arca
Nov.16- Actor's Workshop-4-6pm,La Arca
Nov.23-Actor's Workshop-4-6pm,La Arca
Nov.30-Actor's Workshop-4-6pm,La Arca
Hatha Yoga, 8 AM, La Arca, Todos Santos
Hatha Yoga, 9 AM, Mini-Super Los Arcos, Pescadero
AA Meeting, Grupo Serinidad, 5 - 6 PM, Church Courtyard, Info: 145 0265 or 0364, Todos Santos
Tuesdays
Manos Magicas - 10:30 A.M. at DIF on Topete across from La Copa, Todos Santos
AA Meeting, Grupo Serinidad, 5 - 6 PM, Church Courtyard, Info: 145 0265 or 0364, Todos Santos
Yoga Ashtanga at La Arca 9:00 A.M., Todos Santos
Wednesdays
Hatha Yoga, 8 AM, La Arca, Todos Santos
Hatha Yoga, 9 AM, Mini-Super Los Arcos, Pescadero
AA Meeting, Grupo Serinidad, 11 - 12 PM, Church Courtyard, Info: 145 0265 or 0364, Todos Santos
Thursdays
Nov.12-Actor's Workshop-4-6pm, La Arca
Nov.19-Actor's Workshop-4-6pm, La Arca
Nov.26-Actor's Workshop-4-6pm, La Arca
Dec.3-Actor's Workshop-4-6pm, La Arca
AA Meeting, Grupo Serinidad, 5 - 6 PM, Church Courtyard, Info: 145 0265 or 0364, Todos Santos
Fridays
Hatha Yoga, 8 AM, La Arca, Todos Santos
Hatha Yoga, 9 AM, Mini-Super Los Arcos, Pescadero
AA Meeting, Grupo Serinidad, 5 - 6 PM, Church Courtyard, Info: 145 0265 or 0364, Todos Santos
Saturdays
Kids Yoga - Starting Oct 10th, LA Arca. Elizabeth Perez, elizabeth.pescaderopalace [-at-] gmail.com, 612 13 11 669

Plein Air Painting Workshop - Marsha Dahlquist - 108 0390
AA Meeting, Grupo Serinidad, 11 - 12 PM, Church Courtyard, Info: 145 0265 or 0364, Todos Santos



Please notify us of any Community Calendar updates here: http://www.bajawesternonion.com/submitad.asp

---


Help Support The Baja Western Onion!

We can accept donations by PayPal, check or direct deposit.
For more information, please visit our web site at

http://www.BajaWesternOnion.com/donate.asp.

Frequently Asked Questions

Copyright &copy: 2006 - 2009. The Baja Western Onion. All Rights Reserved.

---