---
News, Events and Announcements
---
Celebrating The Historic Gold Mining Industry In BCS. - Hola Amigos in Todos Santos: The Asociacion de Artes del Mar de Cortez A.C. is announcing its first community event for the fall season. We're working with the El Rosario Community Committee to put on a "Festival de las Minas". The event will celebrate the history of the mining industry in our local area around San Antonio, El Triunfo, and El Rosario. The "Festival de las Minas" will be held in El Rosario on Sunday, October 25 from 9:00 am to 5:00 pm. El Rosario is located north-west of El Triunfo off Highway #1. There will be plenty of signs directing you to the Festival location. Featured will be presentations by Vista Gold, the Colorado USA company that is reopening the Paredones Amarillo mine in Valle Perdido, tours of historic sites related to earlier mining activity, displays of original art by local artists, entertainment, and lots of delicious local food. Tickets to the event will be available at the entrance for $100 pesos. Proceeds will be dedicated to the construction of El Rosario's community center and arts and education programs sponsored by the Asociacion de Artes throughout East Cape's local communities. For questions and more information email JoAnn Hyslop at eastcapers [-at-] yahoo.com - Joann Hyslop, eastcapers [-at-] yahoo.com, www.eastcapearts.com, 612-111-6042, Baja California Sur
---
Dr. Lechuga - Dr.Fausto Miguel Lechuga Ortiz, Oftalmologo of La Paz is now keeping hours one day a week in Cabo San Lucas, Blue Medical Net in Plaza del Rey, Km. 6.3. Phone: 624-1043-911, 624-1423-511, 612 12-03772. - Scotty Mclemore, scottybcs [-at-] hotmail.com
---
Bilingual Conversation Club! - Come to Instituto de Inglés America this Friday 28th of August to practice your Spanish or English if you are Mexican. Our school is located in Pescadero in Barrio San Juan in front of Sueño Tropical officce. It will be from 6:30 to 8:30 pm. You don´t need to be a current student at school. - Joel Antonio Estamates , caballito_b [-at-] hotmail.com, www.inglesamerica.blogspot.com, 6121303270, Pescadero
---
Halloween Fund Raiser At The Sandbar - The Sandbar will be hosting a Halloween Party Saturday Oct 31st. Fun, games, food and costumes starting early for the kiddies and going til late for the big kids. The Sandbar is proud to host this event as a fundraiser for the new elementary school Escuela Pacifica in Todos Santos. Save the date. More information to follow. - Helen Bay, helenweatherell [-at-] aol.com, sandbarpescadero.com, 612 102 9135
---
Subasta 2009 News - WE HAVE SET THE DATE!!!!!

Come join the fun. Subasta 2009 will be held Sunday, December 6 from 9:00 a.m. to 4:00 p.m. in Marina de La Paz. This is the 21st anniversary of the annual auction to benefit needy children of La Paz. While the event is coordinated by Fundación Ayuda Niños La Paz, A.C. (FANLAP), Club Cruceros de La Paz, A.C. continues to be a main sponsor of this event.

We accept items for boats, homes, clothing, or any other "treasure" you would like to donate to the cause. Please bring donations to the Marina de La Paz office, Legaspy and Topete, during normal office hours or contact us at the phone number or email addresses below.

We need volunteers weeks before the event to price clothing, make minor repairs to donated items and separate articles to be auctioned from those which will be sold. The day of the auction, we need helpers to work at all the booths: the bazaar, the beer and soda booth, the bake sale, bargain table, and the cash drawers where pesos and dollars are exchanged for scrip.

We plan to have our new cookbook, Recipes 4 Scholarships, available for sale at Subasta too - all proceeds support the FANLAP Junior and Senior High School Scholarship Program. If you haven't submitted your favorite recipe for inclusion, you still have time. Email your recipes to sv_philosea [-at-] yahoo.com by August 31.

If you are planning to visit La Paz, perhaps you can find a small space in your luggage, trunk or bilge for some of the small items we like to add to the 300-400 Christmas presents given to the children we work with, for example: pencils, pens and colored markers; tooth brushes and toothpaste; shampoo and hand lotion; socks and underwear; cars and dinosaurs; and Barbie and Bratz dolls and doll clothes (we have a bag full of donated dolls as bare as the day they were born!)

You may read about the programs supported by FANLAP by visiting our website at www.lapazninos.org. If you would like to make a tax deductible donation to the children you may write a check to International Community Foundation and mail it to: 2505 "N" Avenue, National City, California 91950; remember to put "children of La Paz" in the lower left-hand corner of your check. Or donate online at
http://donate.icf-xchange.org/donate.php/losninosdelapaz

In La Paz, you may contact us at 121 2166, or pass by the office of Marina de La Paz and ask for Mary. We'd love to introduce you to "our children" and the neighborhoods where we work. Email us at fanlap [-at-] hotmail.com, mary [-at-] marinalapaz.com, mariesea113 [-at-] hotmail.com or jupete49 [-at-] hotmail.com. - Juli Goff, info [-at-] sehablalapaz.com, www.sehablalapaz.com, 122-7763, Baja California Sur
This Week From The Community Calendar
Friday, August 28
Instituto de Inglés America, Pescadero, 6:30 to 8:30 pm. practice your Spanish or English if you are Mexican.
---
Submit your News, Events and Announcements articles here: http://www.bajawesternonion.com/submitad.asp
---

---
Comments, Questions and Answers
---
Police In La Paz Asking For Money - After three years of living here it finally happened. My husband and I were headed back home from La Paz yesterday and were stopped for no reason on the outskirts of the highway headed south. I told my husband to insist we get a ticket, at which point the officer wanted us to follow him back to the station. We said of coarse we would, lets go. The officer then went back to his buddy and decide to give us a warning.

Please, if you feel you have done nothing wrong insist you go to the station. I know it may seem like a hassle, but if you have not done anything wrong they won't take you. If you have your fine is liable to be much less. The more we bribe the police the more they will pull us over for nothing. Reinforcing bad behavior with rewards just brings more bad behavior. - Sherri Neil
---
Water Bill Abuse - If you think you are getting hosed on your water bill the best thing to do is to find a Mexican friend (ideally in your neighborhood but at least in TS) and ask him to loan you a recent bill. Compare the price per cubic meter and if it is different bring both bills into agua potable and ask them why the discrepancy. There is also a consumer protection agency called PROFECO but I doubt they have much clout against a government monopoly like agua potable. A $500 USD water bill is definitely strange, if you don't get satisfaction in the office in TS go to the main office in La Paz and take it up there. Be polite, dress nicely, but be firm. - Jim Elfers, bajasurvey [-at-] yahoo.com
---
Dentist Recommendation - I am looking for a good dentist in the area that someone would recommend to have a couple of crowns done. English speaking would be great. Thank you - Louis, libra7 [-at-] telus.net, Canada
---
Bilingual School - Hello to all. Would appreciate if anybody could give a clue to find a bilingual school for kids? I heard before something related to Montessori. I also heard Pacifica project? Any comment I appreciate it. Thank You- Elizabeth Ibarra, elizabeth.ibarrav [-at-] yahoo.com, Pescadero
---

*** Editor's note: - If you have a helpful reply to any of the above questions that would benefit our other readers, please also send a copy of your answer to the Baja Western Onion. Submit your Comments, Questions and Answers here: http://www.bajawesternonion.com/submitad.asp
---
---
Rides or Caravans Needed/Available - New This Week
---
Traveling To La Paz (once Again!) - Well, we had great success with our previous attempt at finding someone to bring a box to La Paz for us, and the issue has come up again. If you are traveling to La Paz soon from the U.S. and could carry a small package of herbal supplements down for us, it would be a great help. We would have the package shipped to wherever you specify, as fast as we needed to. This time it's medical, not business! Please contact us if you might be able to help. Thanks, - Heather Kent, hkm2 [-at-] earthlink.net, 541-935-4313 (in Oregon)
---
Trailer Space Available - I may drive an empty trailer north second or third week of September. This is an enclosed box trailer 23 feet long 6.5 feet high. Would be willing to take items north. Also will not be filling it on the way back down can also make arrangements to bring items back down returning in October. I have property in BCS and have been making the drive for 10 years. Dean dean [-at-] keyboardorganizer.us, 612-114-0202, La Paz
---
Baja Vehicle Delivery - Baja-U.S/U.S-Baja I drive your vehicle door to door. Experienced vehicle transporter. References available - Mark Sherman, BajaVehicleDelivery [-at-] yahoo.com, 612 143 33 16, Pescadero
---
Some Stuff Needs A Ride - I am currently in Portland, Oregon, flying to L.A. on around September 17 and then back home to Todos Santos on around September 24. If you are driving either from the Portland or L.A. area I have a few heavy (but not large) items that would save me weight hassles with my baggage on my return. Example of what I'm talking about -a container of maple syrup, a box of pencils, a set of Mexican Train Dominos (you would not believe how heavy they are!) all in all a box that's not too terribly big - unless you have room for more which would be really delightful! I will gladly contribute some $ to your journey. My US cell phone is 541-232-2427. Thanks! - Roxanne (aka Sandy) Sparks, gnomely [-at-] aol.com,, Todos Santos
---
Airport Ride Calendar
Caravans/Ride shares North and South Calendar
Travel Companion Wanted - Placerville, CA, mid October to Todos Santos, Sandra Arevalo, arevalosan [-at-] aol.com, 530-622-5350 U.S.
---
Submit your Rides Needed/Available articles here: http://www.bajawesternonion.com/submitad.asp
---
---
Restaurant and Food News
---
Panaderia De Karla - Don't miss the wonderful bread and sweets baked by Karla every Saturday morning at Casa Antigua across from Esquina starting at 9:00 a.m. Go straight at the Y at the end of Topete and you will be in their driveway.
-
---
Buena Vida Open All Summer Long! - We will remain open for the rest of the summer regardless of how hot it gets! That is unless there is a hurricane or something. Our hours will shift slightly though. We will be opening up around 6:00 pm instead of 5:30 pm since it is so hot out. That way we all can get a chance to cool off a bit before slaving away in front of the hot oven for you guys. So please come out and have some fun with us. We are still offering our local discounts of 25% and our 2x1 pizza, beers, and margaritas every Tuesday and Friday. And for those of you who snuck off for the summer tsk tsk tsk. - Jessie Rutowski, jessierutowski [-at-] hotmail.com, 6121450215, Todos Santos
---
Mario's Bar At Hotelito - The bar will be closed until October the 8th. Mario's going surfing and I am going horseback riding. We will see you in October with delicious new tapas recipes from Barcelona and Andalusia. - Jenny Armit, elhotelito [-at-] mac.com, 612 145 0099, Todos Santos
---
Last Sunday At Cafe D'licia For The Season - We will be closed the month of September, so this coming Sunday will be our last day for this season at Cafe D'licia. Alicia will be offering some special dishes as well as the regular menu, and all plates will be two for the price of one or half price if you come solo. Thank you all for your support over the last months. We will see you next season mid-October. - Don Mitchell, cafe.dlicia [-at-] gmail.com, 1450862, Todos Santos
---
Submit your Restaurant and Food News articles here: http://www.bajawesternonion.com/submitad.asp
---
---
Music/Entertainment News
---
Join The Community - of daring and fun seeking locals who will be learning acting through study of short comic plays that will be performed at the end of the workshop. The workshop begins Monday Nov.9, 2009, 4-6pm, and will run every Monday and Thursday till Dec. 3. A performance for the community at large will be on Friday Dec. 4/09. Location TBA. Cost $80us. For more info contact isabelsmyth2002 [-at-] yahoo.ca -
---
Submit your Music/Entertainment News articles here: http://www.bajawesternonion.com/submitad.asp
---

---
Pet Corner (Lost and Found pet articles will run for one week)
---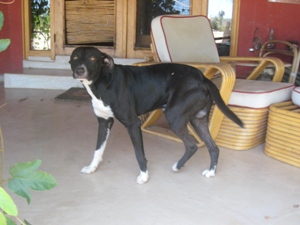 Did You Lose Me? - If you know who I am, please come forward. I have been hanging out at Wendy's in Las Tunas since last week, and am perfectly content here, but Wendy already has four dogs she loves and one more would be over the top. Wendy's note: This is such a handsome guy with a wonderful temperament, such a gentle and loving soul. I'm trying not to bond, so I hope his owner sees this and contacts me! - Wendy Rains, wendyrains [-at-] earthlink.net, 145 0150, Todos Santos
---
Beautiful Spayed Female Available - Dulce She probably weighs about 50lbs. She is probably a little over a year old. She has been spayed and has all of her shots. She is rather timid and very sweet. If anyone is interested in seeing her, she is at the Los Cabos Humane Society in San Lucas. Here is contact info at the center Evaristo Castro, Center Manager 044 624 129-8346 At the Center 044 624 151-6046 For more info and picture go to: http://forums.bajanomad.com/viewthread.php?tid=39293&page=1#pid443482 -
---
Submit your Pet Corner articles here: http://www.bajawesternonion.com/submitad.asp (and remember to Spay and Neuter your pets)
---

---
Misc. For Sale/Wanted
---
Wanted Inversion Table - Hope someone can help a friend of mine who has a pinched sciatic nerve needs the use of an Inversion Table--I have one but it's on the mainland--any help or info will be greatly appreciated--thank you SonnyJoe 624-24-37178 - Joseph Butts, imsonnyjoe [-at-] yahoo.com, Cabo San Lucas
---
Summer Sale - For sale, beautiful suede sofa just cleaned, aqua blue, 3 area rugs huge fan, all art 1000 pesos and under oils originals of mine, Gypsy Rags clothing from all over the world, Thailand, Bali etc very cool amazing fabrics and prices all sizes 20% off such as 42$ capris with shell detail black and white adorable reduced 20%. Dresses, tops more all summer clothes never worn. Huge try on room with mirrors. Only be here two weeks, 33 Zaragoza head down Degollado toward water in La paz take first right past MAS dept. store onto Zaragoza( oldest St. in La Paz), first building on right #33 top floor pull rope to ring bell I will let you in..or call first. home #: 612-122-8450 CEL #: 612-1433887 - Sherry Lee, sherryleeduncan [-at-] aol.com,
---
For Sale - For Sale 124 foot 8 ply heavy duty electrical cable. Perfect for construction sites. 125US$ - Claudia Hatler, tswomen1 [-at-] yahoo.comcd, 612-10-05872
---
Trailer Or Mobile Home Wanted - A mobile home or trailer for one person is needed. My friend is a person that comes regularly to town walking with difficulty, who has had a surgery in one leg but needs another one for the other leg so he needs a walker to help himself. He sells lollypops. But he needs a new home and he doesn´t speak English. If you can help him please contact Isabel Jauregui. - chabeisamar [-at-] yahoo.com.mx, 612-1523-813
---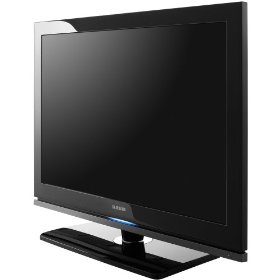 New Samsung 40" High Definition LCD Flat Panel TV - High Definition, full 1080P Samsung Model LNT4069. This was a customer return. He decided he wanted a 58" Samsung Plasma instead. Samsung is one of the Top-rated LCD TV manufacturers, and Consumer Reports rated this TV a "Best Buy:"
HD-Grade 1920 (H) x 1080 (V) pixel resolution: High resolution pixel density with built-in image scaler to handle inputs from a variety of sources
Wide Color Enhancer optimizes a color's hue resulting in more natural colors
Auto Motion Plus 120Hz panel
178 (H)/178 (V) viewing angle
20,000:1 contrast ratio/550nit brightness
Dimensions: 39.4 x 3.4 x 25.1 inches
The TV comes complete with base, remote control and all manuals. This TV is not available in Mexico at any price. We imported it. $1,500.00 Dlls, local delivery and setup included. Optional wall mount available. - Alan Thompson, alan [-at-] bajasatellite, http://www.bajasatellite.com, 530 903 4257 or 612 145 0364, Todos Santos
---
Submit your Misc. For Sale/Wanted articles here: http://www.bajawesternonion.com/submitad.asp
---

---
Vehicles/Boats for Sale
---
95 Geo Tracker - excel new fuel filtr an gas pump tanl cleaned run good body and paint no rust good rubber rag top intrior no rips 2800 35 + /gal. reg till next spring - John Molea, jmolea [-at-] sbcglobal.net, 760 967 7608, Todos Santos
---
94 Izusu Trooper 4x4 - white 94 Izuzu Trooper 4X4 stick shift good condition,new tires,great sony stereo,drives great,imported title locally,cloth interior, - Chris Johnson, casasueno [-at-] yahoo.com, 624 1424173, San Jose Del Cabo
---
Trooper For Sale - 1994 Tan/Beige Isuzu Trooper for sale. a/c, 4x4, stereo, approx. 115,000 miles.Great baja vehicle. New and replaced several parts. Asking $1700 or best offer. Please call Javier or email me at the address and number below if you'd like to take a look at it. Thanks! - Veronica Stratton, Vero01strat [-at-] aol.com , 612-133-5534, Todos Santos
---
Two Choices - 1. '89 Jeep Cherokee-2 Dr, Red, A/C, Auto, Good Condition 135k MILES Greatly maintained $3,200 2. '89 VW Jetta 4 Dr DIESEL-inexpensive fuel-40-50 MPG depending on HOW U Drive--Good condition Standard Trans $3,499.00- Joseph Butts, imsonnyjoe [-at-] yahoo.com, 624-14-37178, Cabo San Lucas
---
Submit your Vehicles for Sale articles here: http://www.bajawesternonion.com/submitad.asp
---

---
Employment Wanted/Available
---
Submit your Employment Wanted/Available articles here: http://www.bajawesternonion.com/submitad.asp
---

---
Sales and Services
---
Todos Santos Pescadero - I am a hard working, honest and responsible man from Todos Santos. I am available to do work for you. I speak and understand English. I have many American/Canadian friends and clients. I can provide these services - house security and property management, general handyman, construction of wooden wall and houses all inclusive from permissions flagpole termination of work, gardening jobs, and assistance in facilitating various bill payments with Mexican businesses and organizations. References can be provided upon request. You can reach me by email, local phone 612---1780074. and my cell phones - Victor Sossa , lacio31 [-at-] hotmail.com, 612 132-87-77 & 612 135 48 70
---
Emergency Air Evacuation Membership Program - Attention American & Canadian Travelers! Heading back to Mexico soon? What would you do if faced with a medical emergency far from home? Do you rely upon health insurance, like a PPO, HMO, national healthcare or Medicare to cover unexpected medical bills when you travel? Would you prefer to be air evacuated home for treatment where your insurance covers you, and with your own doctors, hospital, & family? If you've answered yes to any of these questions, then SkyMed is for you! If you suffer a critical accident or illness while traveling, SkyMed takes you home! You pay nothing! No deductibles, No copays, no claim forms! Contact me now! Cathie Smith LoCicero, SkyMed VP Sales Latin America U.S. direct line: 575-527-8227 - cathie.smith [-at-] skymed.com, www.skymed.com/cathiesmithUnited States
---
Submit your Sales and Services articles here: http://www.bajawesternonion.com/submitad.asp
---

iDirect Satellite Internet Systems - iDirect Systems provide commercial-grade satellite Internet service. This is especially important for individuals or businesses that demand more reliable service. iDirect use a more powerful radio than "consumer-grade" satellite services such as Hughesnet or Starband. iDirect System service providers also have fewer users per channel to ensure greater availability and reliability.

In addition, iDirect systems support high-quality Voice Over IP (VOIP) telephone service, providing reliable telephone service over satellite, and it works anywhere in Baja. For more information, visit our site at http://www.bajasatellite.com, or E mail us at alan [-at-] bajasatellite.com - Baja Satellite, 01 33 8421 1421 (Within Mexico). From U.S. Phones, Call 530 903 4257. Todos Santos
---
House Sitting, Rentals Available/Wanted
---
House Sitter Available Long Term - experienced, handy, house sitter available long term. availability from November, 2009. need electricity, good size stove/oven, washing machine, internet/telephone/tv hookup. I am house sitting in Todos Santos, la cachora area until November. references provided. dianejoy39 [-at-] yahoo.com, Todos Santos
---
Submit your Rentals Available/Wanted articles here: http://www.bajawesternonion.com/submitad.asp
---
---
Real Estate For Sale
---

---
Submit your Real Estate articles here: http://www.bajawesternonion.com/submitad.asp
---

---
Quote of the Day: &quot: With or without religion, you would have good people doing good things and evil people doing evil things. But for good people to do evil things, that takes religion. <!-END QUOTE OF THE DAY ABOVE--> &quot: Steven Weinberg (1933 - ), quoted in The New York Times, April 20, 1999
---
Community Calendar
Denotes New or Updated Onion Item This Week
---
Events
Sunday

October 25, 9:00 am to 5:00 pm, Festival de las Minas, El Rosario Nov. 22 - Classical Music Performance in Todos Santos - Contact Sylvia St. Clair, sasinbaja [-at-] yahoo.com, 145-0563
February 28, 2010 - 10AM to 3PM, The Palapa Society's 16 Annual Historic House Tour
Monday

Mon. Nov. 9, 16, 23, 30 - Actor's Workshop, 4-6pm La Arca
Tuesday
Wednesday
Thursday

.Nov.12, 19, 26, Dec, 3 -Actor's Workshop-4-6pm,La Arca

Friday
28th of August Instituto de Inglés America, Pescadero, 6:30 to 8:30 pm. practice your Spanish or English if you are Mexican.
October 30 - 8:-- P.M. Galerias Pax Painting contest, Guillermo Prieto 1250, col. Centro, La Paz, BCS.
Dec.4- Comic Evening of Short Plays for info: bluemooninbaja [-at-] yahoo.com -
Saturday
October 31 - Halloween Fund Raiser At The Sandbar
November 28 - Dancing With The Stars! Todos Santos Film Festival Benefit. Hotelito.
November 28 11 - 3 - The Palapa Society's 3rd Annual Tianguis (yard Sale) at The Palapa Center, Calle Obregon
---
Every Week
Monday Thru Friday
The News in English - CaboMil Radio 96.3 FM, 5:30-6:00 PM. Los Cabos Now - Wednesdays, 5:30 to 6:30 PM www.cabomil.com.mx and click on "LIVE"

Happy Hour at the Sandbar -3PM - Sunset
Monday Thru Saturday
Zumba Exercise and Dance Classes - 8:00 - 9:00 AM Stadium across from La Arca beginning Feb. 9th. - Doctora Oliva, 612-145-0201

La Coronela, Live Mexican Music - 12 - 3 PM, Hotel California, Todos Santos

Two For One Happy Hour - 3 - 6 PM, Shut Up Frank's, Todos Santos

Two For One Happy Hour - 5 - 6 PM, La Esquina, Todos Santos
Sundays
CaboMil Happy Hour - 6 :00 P.M. - 7:00 P.M. Radio 96.3 FM, In English.

Los Cerritos Beach Club - Sunset Sessions, Live music by Daline Jones and Diego Ramirez, 3 to 6 P.M.

Tennis-- Leslie Light, leslie.light1 [-at-] gmail.com

Daniel Siqueiros - Live Music noon to 3 PM, Hotel California, Todos Santos
Mondays
Basilfields Organic Fruit And Vegetable Stand 10:00 to 1:00, Colegio Militar across from Telcel, Todos Santos
Tuesdays
Manos Magicas - 9:30 A.M.at DIF

Drawing Classes - every Thursday - 9:00-10:30 - Tori Sepulveda, oscarntori [-at-] yahoo.com
Wednesdays
Los Cabos Now - Cabomil 96.3 FM, 5:30 PM to 6:30 PM. in English, Host Sabrina Lear. Listen via computer, www.cabomil.com.mx

Recycling Center Open - 1-2 pm, Pescadero - SINADAES, AC, Contact MaryLo 612 130-3172 or marylomh [-at-] prodigy.net.mx

Basilfields Organic Fruit And Vegetable Stand. 10:00 to 1:00, Colegio Militar across from Telcel, Todos Santos

Live Music and All You Can Eat Pizza at The Sandbar, Pescadero

Tennis - Leslie Light, leslie.light1 [-at-] gmail.com
Thursdays
Steak Night at La Canada Todos Santos, 6:00 P.M. Reservations Req'd 612-14-00069
Fridays
This Weekend in Los Cabos with Jodi Asher on Cabo Mil from 6:00 PM to 6:30

Michael's At The Gallery - Restaurant open at 6:30 pm. Michael Cope, mplcope [-at-] yahoo.com, 145-0500, Todos Santos

Basilfields Organic Fruit And Vegetable Stand 10:00 to 1:00, Colegio Militar across from Telcel, Todos Santos

Los Cerritos Beach Club - Sunset Sessions, live music , 3 to 6 P.M.

Shawn and Cowboy - 8 to 11 PM Live Music, Hotel California, Todos Santos

Live Reggae Band at the Sandbar

Tennis - Leslie Light, leslie.light1 [-at-] gmail.com
Saturdays
Karla y Mateo baking bread- 9:00 A.M. - Casa Antigua (Topete/Horizonte) -

Michael's At The Gallery - Restaurant open at 6:30 pm. Michael Cope, mplcope [-at-] yahoo.com, 145-0500, Todos Santos

Music by Flashback - 8 P.M., Hotel California, Todos Santos

Live Music at The Sandbar
---
Workshops and Meetings
Monday Through Friday
Aerobics - 8 - 9 PM, La Arca, Todos Santos
Sundays
Mondays

Nov.9 - Actor's Workshop, 4-6pm La Arca
Nov.16- Actor's Workshop-4-6pm,La Arca
Nov.23-Actor's Workshop-4-6pm,La Arca
Nov.30-Actor's Workshop-4-6pm,La Arca

Hatha Yoga, 8 AM, La Arca, Todos Santos

Hatha Yoga, 9 AM, Mini-Super Los Arcos, Pescadero

AA Meeting, Grupo Serinidad, 5 - 6 PM, Church Courtyard, Info: 145 0265 or 0364, Todos Santos
Tuesdays
Manos Magicas - 10:30 A.M. at DIF on Topete across from La Copa, Todos Santos

AA Meeting, Grupo Serinidad, 5 - 6 PM, Church Courtyard, Info: 145 0265 or 0364, Todos Santos

Yoga Ashtanga at La Arca 9:00 A.M., Todos Santos
Wednesdays
Hatha Yoga, 8 AM, La Arca, Todos Santos

Hatha Yoga, 9 AM, Mini-Super Los Arcos, Pescadero

AA Meeting, Grupo Serinidad, 11 - 12 PM, Church Courtyard, Info: 145 0265 or 0364, Todos Santos
Thursdays

Nov.12-Actor's Workshop-4-6pm,La Arca
Nov.19-Actor's Workshop-4-6pm,La Arca
Nov.26-Actor's Workshop-4-6pm,La Arca
Dec.3-Actor's Workshop-4-6pm,La Arca

Drawing Classes - 9:00 to 10:30 AM, Todos Santos, E mail or call for info and directions - Tori Sepulveda, oscarntori [-at-] yahoo.com, 612-136-6738

AA Meeting, Grupo Serinidad, 5 - 6 PM, Church Courtyard, Info: 145 0265 or 0364, Todos Santos
Fridays
Hatha Yoga, 8 AM, La Arca, Todos Santos

Hatha Yoga, 9 AM, Mini-Super Los Arcos, Pescadero

AA Meeting, Grupo Serinidad, 5 - 6 PM, Church Courtyard, Info: 145 0265 or 0364, Todos Santos
Saturdays
Plein Air Painting Workshop - Marsha Dahlquist - 108 0390

AA Meeting, Grupo Serinidad, 11 - 12 PM, Church Courtyard, Info: 145 0265 or 0364, Todos Santos

Please notify us of any Community Calendar updates here: http://www.bajawesternonion.com/submitad.asp

---


Help Support The Baja Western Onion!

We can accept donations by PayPal, check or direct deposit.
For more information, please visit our web site at

http://www.BajaWesternOnion.com/donate.asp.

Frequently Asked Questions

Copyright &copy: 2006 - 2009. The Baja Western Onion. All Rights Reserved.

---