<!HIDDEN
photo courtesy Alvaro Colindres -->
---
News, Events and Announcements
---
Save This Date: Saturday, November 28, 2009 - Dancing With the Stars! Dust off your dancing shoes and pull out your movie star clothes! Come and join us for a festive evening dancing under the splendid, Todos Santos night sky at the charming pool garden at Hotelito. Delicious food, open bar, and music from decades past. All proceeds go to the Todos Santos Film Festival. Watch the Onion for further information. -
---
Manos Magicos - Manos Magicos wish to thank Rick Parkinson and Lisa Lombardi of the East Cape for their donation of beautiful fabric for the Quilt Project. The ladies would appreciate your donations too. The first prize for the use of mangos given at the Mango Festival went to a creative cosmetic product made from mangos; therefore, the second prize awarded the Chutney/Salsa made by MM was the first for a food product. Congrats gals!

Manos Magics will not meet in Sept. but return to DIF Oct 6. Please contact me if you wish to donate jars, fabric, have sewing to be done or wish to buy salsa during Sept. Thank you for your support. - Scotty Mclemore, scottybcs [-at-] hotmail.com, 612-10-05872
---
This Week From The Community Calendar
---
Submit your News, Events and Announcements articles here: http://www.bajawesternonion.com/submitad.asp
---

---
Comments, Questions and Answers
---
Thank You Beach Safety Team! - I just wanted to extend my gratitude to Paula Angeloni for heading up this important project of creating beach safety and education for our community. She has taken efficient steps to make a much needed change. Thanks to Delegado Jose Luis Castillo for being supportive in this project. And thanks to all others donations and help involved in making this happen. Muchas Gracias. - Marimar Higgins, marimardelmar [-at-] gmail.com, 1450851
---
A Good Oral Surgeon - In response to Carol: I just had two root canals performed by a good dentist in La Paz. He also sent me for a quick consultation with another oral surgeon, so maybe he could recommend someone as well: Dental del Mar, Endodoncia & Implantes, Dr. Eduardo Talamantes Saenz (my doctor, very nice, modern equipment)-- Plaza Reform, 2o piso, 612. 122.2202, 612.131.3525 (cel), eddie4sc [-at-] hotmail.com, English spoken -- Hope this helps. - Marty Olver Archer, mlo [-at-] mlover.com, 612.145.0682
---
Spate of Burglary, Vandalism, and Corruption Reports
-------------------------------

I visited and stayed in Todas Santos for 10 wonderful days. We just returned to the states but I think it is worth telling this story. We visited LaPaz one day- drove- and had a good day sightseeing along the shoreline and stopping at a small beach for some food and relaxation. We noticed lots of police on the way back while driving through LaPaz. They kept watching and following us, finally stopped us. Did not speak any english, took my husband's license and wouldn't give it back and let us go until we paid him 40 american dollars and put it into his pocket.Be careful-it was pretty scary - Elaine Petrasky, ebpet [-at-] msn.com, 508-399-6267

-------------------------------

My house in El Pescadero (south) was recently broken into, about a week after a break-in at a neighbor's house. Both are part of a rash of summer robberies. A lot of glass was smashed and stuff was strewn around the house. My neighbor's door was removed and a fence was broken through with a stolen van.

It is likely that both houses were carefully cased. So be aware of any strange cars that show up periodically around your house or strangers on foot who keep turning up. Get car descriptions, license plate numbers and photos if possible.

Be alert when dealing with the police licenciado at the Ministerial who takes info about robberies. When he had finished recording my info, and my neighbor's info, on his computer he failed to assign File Numbers that we could use to inquire about the "investigations." Only the intercession of the insurance adjustor caused him to assign a File Number.

In another neighbor's situation (involving a knife threat by someone he knew) the same person at the Ministerial did not even ask for the name of the man wielding the knife. My neighbor had to return to be sure that he recorded the name. - (Author requested anonymity)

-------------------------------

My wife and I continue being victims of attacks. We have had a home in Todos Santos for over 20 years without problems. Now (Since October 08) we have had 17 arson fires destroying our house. My truck avoided the fires but now (on 8/16/09) the windshield was smashed. We have suffered great losses without any help from local authorities. We are fed up and will never come back. - Frank Wiedemann, info [-at-] cookwithus.com, 208-665-0282, Todos Santos

-------------------------------

We were at Palm Beach last week and someone went through our car and tried to pry out the stereo. Please don't leave anything in your car. I never lock the car because I don't want a window broken out. What to do? Such a wonderful beach! (Author requested anonymity)
---
Are You Flying To Vancouver Canada? - If you are leaving from Cabo on August 26 on the 2:45pm Alaska flight to Vancouver, Canada (arriving at 9:03pm), would you be able to help Dhorea of Baja Dogs? She will be on the plane, and is looking for 2 people to each accompany a small dog (not puppies). They will travel aboard the aircraft under your seat. Dhorea will look after them until you board, when you deplane in LA and keep them til you reboard for Vancouver. On arriving in Vancouver, she will then take the dogs from you.

There is NO cost attached and you will be helping take a Baja Dog to a wonderful new home in Vancouver or Calgary (homes are waiting). Please contact Dhorea if you can help. - Dhorea Ryon, dhorearyon [-at-] hotmail.com, www.bajadogshelplineoflapaz.org, 612-128-8235, La Paz
---

*** Editor's note: - If you have a helpful reply to any of the above questions that would benefit our other readers, please also send a copy of your answer to the Baja Western Onion. Submit your Comments, Questions and Answers here: http://www.bajawesternonion.com/submitad.asp
---
---
Rides or Caravans Needed/Available - New This Week
---
Can Transport Your Things Up North - We will be taking a 14' cargo trailer from Todos Santos to Northern California at the end of the month. If anyone would like us to take your items up north, we can do so for a fee depending on item. - T.r. Moore, trandbrandy [-at-] hotmail.com, 612 153 0779, Todos Santos
---
Traveling Companion Wanted - Departing Placerville, CA near Sacramento in mid October. Route is straight to Todos Santos thru Los Angeles-San Diego and hiway 1 to baja sur. Need someone to ride with me. $ help with fuel is appreciated, female please. If interested, please email or phone- Sandra Arevalo, arevalosan [-at-] aol.com, 530-622-5350, United States
---
Airport Ride Calendar
Caravans/Ride shares North and South Calendar
Travel Companion Wanted - Placerville, CA, mid October to Todos Santos, Sandra Arevalo, arevalosan [-at-] aol.com, 530-622-5350 U.S.
---
Submit your Rides Needed/Available articles here: http://www.bajawesternonion.com/submitad.asp
---
---
Restaurant and Food News
---
Submit your Restaurant and Food News articles here: http://www.bajawesternonion.com/submitad.asp
---
---
Music/Entertainment News
---
Submit your Music/Entertainment News articles here: http://www.bajawesternonion.com/submitad.asp
---

---
Pet Corner (Lost and Found pet articles will run for one week)
---
Vet., Dr Tomas, Animal Clinic - Dr Tomas will be in Todos Santos Saturday August 22. By appointment only. - Rhoda Jacobs, barakabaja [-at-] gmail.com, Todos Santos
---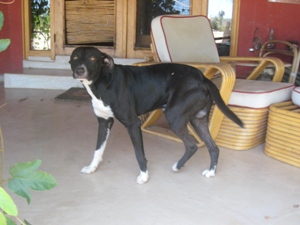 Did You Lose Me? - If you know who I am, please come forward. I have been hanging out at Wendy's in Las Tunas since last week, and am perfectly content here, but Wendy already has four dogs she loves and one more would be over the top. Wendy's note: This is such a handsome guy with a wonderful temperament, such a gentle and loving soul. I'm trying not to bond, so I hope his owner sees this and contacts me! - Wendy Rains, wendyrains [-at-] earthlink.net, 145 0150, Todos Santos
---
Submit your Pet Corner articles here: http://www.bajawesternonion.com/submitad.asp (and remember to Spay and Neuter your pets)
---

---
Misc. For Sale/Wanted
---
Summer Sale Of Made In Todos Santos Sterling Jewelry By Ellen Siqueiros - Great Christmas Gifts - For the remainder of August and for September I have reduced prices on a great selection of earrings, bracelets and necklaces all made by me from solid sterling silver and stones, pearls and crystals. I have crystal talismans of herkimer diamond, tibetan quartz and others. Earrings and pendants from 120 pesos, and bracelets, necklaces and rings from 400 pesos. I have beach glass, pearls, artisan lampwork, quartz and other crystals, simply silver and much more. Rustic, unisex, elegant, and opulent are just some of the styles. I have some beautiful pieces in 14K Vermeil as well. Come early for best choice. Cash only in pesos or U.S. dollars. Find me in various locations in Todos Santos. Go here to find out where: www.ellensiqueiros.com There is 25% discount for locals on purchases of 2 items or more. For locals making larger purchases we can arrange a layaway plan til December. All pieces are completely handmade right here in Todos Santos by me. Ask me about Argentium silver which is being called the new white gold. IDEA: Get your Christmas gifts early and at a great price. See you soon. - Ellen Siqueiros, ellen [-at-] ellensiqueiros.com, www.ellensiqueiros.com, 612.145.0141, Todos Santos
---
For Sale - For sale 127' 8 Ply Elecctricial Cable. Perfect for construction sites. 125.US$ - Scotty Mclemore, scottybcs [-at-] hotmail.com, 612-10-05872
---
Printer Inks And Photo Paper - Through time and printer changes we have the following available at 1/2 price on all items: Canon Photo Paper Glossy 4x6 200 each -- Canon Photo paper Glossy 8.5x11 100 sheets -- Epson photo paper Glossy 8.5x11 20 sheets -- HP 15 Black ink -- HP 49 Tricolor -- HP 28 Tricolor -- Canon Photo Printer inks -- BCI-3em "Megenta -- BCI-3e BK "Black" 3ea -- BCI-3e C "cyan 2ea -- BCI-6y "yellow" -- - Dan Binetti, danbinetti [-at-] yahoo.com, 14-50551
---
Roof-mount Luggage Carrier For Sale - We brought a brand new black roof-top enclosed cargo carrier, purchased from Sears, shortly before we left Portland for Todos Santos. It's stored at our son's home in Cabo San Lucas for protection from the weather but we'll bring it back to Todos Santos upon request. Photos available by email. Was first offered at $200, now $175. We have some excellent photos if you would like to see a preview. - Marty And Dick Archer, teamdiseno [-at-] gmail.com, 612-145-0682, Todos Santos
---
Big Sale - One Air conditioning $4, 500, one laundry machine $2, 500, one small closer 800, 2 individual beds $1,500. Pesos - Jose Brilanti, jbrilanti [-at-] yahoo.com, Shop 1450587 cell 1486023, Todos Santos
---
Miscellaneous For Sale - 20 giga byte external hard drive - great for backing your computers hard drive. $40.00 US. -- Brand new Magic Jack - just set up on your computer with the phone number of your choice. $35.00 US. -- Parts for a 1998 Land Rover - Booster pump, one used back up Old Man Emu shock - make offer. - Terry Mcbride, tleemcbride [-at-] gmail.com, 612-149-2743, Pescadero
---
Satellite Internet Equipment - Just switched over to Telcel internet.Have a Starband system that works great!Has the 360 modem.Make me an offer! Thanks, Jordon 6121495066 - Jordon Cameron, two40jordi [-at-] hotmail.com, 6121495066
---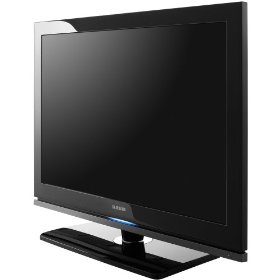 New Samsung 40" High Definition LCD Flat Panel TV - High Definition, full 1080P Samsung Model LNT4069. This was a customer return. He decided he wanted a 58" Samsung Plasma instead. Samsung is one of the Top-rated LCD TV manufacturers, and Consumer Reports rated this TV a "Best Buy:"
HD-Grade 1920 (H) x 1080 (V) pixel resolution: High resolution pixel density with built-in image scaler to handle inputs from a variety of sources
Wide Color Enhancer optimizes a color's hue resulting in more natural colors
Auto Motion Plus 120Hz panel
178 (H)/178 (V) viewing angle
20,000:1 contrast ratio/550nit brightness
Dimensions: 39.4 x 3.4 x 25.1 inches
The TV comes complete with base, remote control and all manuals. This TV is not available in Mexico at any price. We imported it. $1,500.00 Dlls, local delivery and setup included. Optional wall mount available. - Alan Thompson, alan [-at-] bajasatellite, http://www.bajasatellite.com, 530 903 4257 or 612 145 0364, Todos Santos
---
Submit your Misc. For Sale/Wanted articles here: http://www.bajawesternonion.com/submitad.asp
---

---
Vehicles/Boats for Sale
---
Mighty Volvo For Sale - For sale: 2000 Volvo XC. Your chance to own a piece of Todos Santos history. Needs work. $1,000.00. Email inquires or call - George Ruenitz, gruenitz [-at-] hotmail.com, 612 153-1237
---
18' Fishing Boat For Sale - 18 foot fiberglass fishing boat, with 65hp evinrude outboard, live bait compartment, shade, internal gas tank (150 liters), with trailer, seats, steering controls. $65,000.00 pesos obo. Pictures available upon request. - Daniel Pelatos, danielpelatos [-at-] hotmail.com, 044-612-157-9921
---
Exepdition Eddie Bauwer For Sale - Expedition 98' E.B. for sale 4000 dlls im leaven the city on sep cel phone - Marcelo Gonzalez, margoan [-at-] hotmail.com, 612 1418635, La Paz
---
Submit your Vehicles for Sale articles here: http://www.bajawesternonion.com/submitad.asp
---

---
Employment Wanted/Available
---
Submit your Employment Wanted/Available articles here: http://www.bajawesternonion.com/submitad.asp
---

---
Sales and Services
---
Hotel Angra 1st Anniversary - Hotel Angra Loreto would like to thank all the people who have stayed with us and have been recommending us. Thanks to you we have our 1st year working! Anniversary Special Rate: 45 usd (plus taxes) single or double occupancy. From August 16th till September 14th. - Ana Carranza, atencionalhuesped [-at-] hotelangra.com, www.hotelangra.com, 6131351172, Loreto
---
Wedding & Portrait Photographer - Wedding and Portrait Photographer High Resolution Photographs created from professional Equipment Website [-at-] www.danielpelatos.com Why not preserve some of the most precious moments in time? How about your child's dance recital, christening, graduation, or birthday. Or your parent's wedding anniversary. For additional information on please contact - Danile Pelatos, danielpelatos [-at-] hotmail.com, www.danielpelatos.com, 044-612-157-9921
---
Spanish Lessons Begin Now! - Come to "Instituto de Inglés America" and be pŕrt of our class. Our class for beginers start this wednesday nineteen of august from ten to twelve. Enjoy our conversation club once a month practicing your spanish with mexicans. - Joel Antonio Estamates , caballito_b [-at-] hotmail.com, www.inglesamerica.blogspot.com, 6121426184, Pescadero
---
Recommendation For Fumigator - I recently had my home and yard fumigated by Rommel Vizcaino Gonzalez. He arrived exactly when he said he would, was very efficient and thorough and even thoughtful. His price was very fair and he uses only non-toxic sprays. I recommend him to anyone looking for this type of service, palapa roof or just your yard. His phone number and email are below: - Maryann Douglas, lemmor_soft [-at-] hotmail.com, cel 612-137-8483
---
Kool Salon - Hola Baja Amigos, If you are still here in Todos Santos you will want to visit a very kool Hair and Skin salon this summer. Mi Pueblo Magico is air conditioned for your comfort. A very exclusive Beauty Salon located in Las Brisas,Todos Santos. Hair cuts are $35 U.S. for women and $25 U.S.for Men . Your haircuts include shampoo, conditioning and a blow dry style. Make your appointment on line at or try me on my cell. We will be open for the summer by appointment only. - Lourdes Silva-cota, mipueblomagico [-at-] gmail.com, 612-135-3957, Todos Santos
---
Submit your Sales and Services articles here: http://www.bajawesternonion.com/submitad.asp
---

iDirect Satellite Internet Systems - iDirect Systems provide commercial-grade satellite Internet service. This is especially important for individuals or businesses that demand more reliable service. iDirect use a more powerful radio than "consumer-grade" satellite services such as Hughesnet or Starband. iDirect System service providers also have fewer users per channel to ensure greater availability and reliability.

In addition, iDirect systems support high-quality Voice Over IP (VOIP) telephone service, providing reliable telephone service over satellite, and it works anywhere in Baja. For more information, visit our site at http://www.bajasatellite.com, or E mail us at alan [-at-] bajasatellite.com - Baja Satellite, 01 33 8421 1421 (Within Mexico). From U.S. Phones, Call 530 903 4257. Todos Santos
---
House Sitting, Rentals Available/Wanted
---
Need A Housesitter?? I Can Help - My name is Cassie Sparck. I am 23-years old, from Austin, Texas. I am moving to Todos Santos at the end of August with a friend, she is 31 years old. We are both very clean and responsible. We are hoping to find a place to housesit (preferably long-term, but let me know how long you need someone) starting any time from September on. Please email me if you or someone you know needs a housesitter, thank you. - Cassie Sparck, frothyturtle [-at-] hotmail.com, 669.925.4652, Todos Santos
---
Caretakers - We are a retired, American couple; seeking a position as permanent caretakers. We will maintain your house and grounds, affect minor plumbing and electrical repairs, provide loving care to resident pets, clean the pool, provide full-time security, and track monthly expenses for utilities and garden supplies. We also offer our help with private parties. We bake and cater: Traditional American, Tex-Mex, German, Italian, Fish & Chips, Seafood, East Indian, and some Asian cuisines. We require separate living quarters, air conditioning, and access to telephone and Internet services. We are permanent residents, with excellent references. - , ljoew [-at-] hotmail.com, Cabo San Lucas
---
Long Term Rentals - Casa Sirena II is available for long term rental starting Oct. This property has two newly constructed, one bedroom casitas with full kitchen, bathroom, courtyard patio, roof deck with ocean and mountains views, conveniently located with fenced yard. Beautifully designed and decorated. Rents starts at $750 a month including utilities (negotiable based on length of stay). For pictures and more info go to www.bajacasasirena.com - Maureen Mitchell, bajasirena [-at-] hotmail.com, www.bajacasasirena.com, U.S. 562 421-6820, Todos Santos
---
Submit your Rentals Available/Wanted articles here: http://www.bajawesternonion.com/submitad.asp
---

---
Real Estate For Sale
---
Submit your Real Estate articles here: http://www.bajawesternonion.com/submitad.asp
---

---
Quote of the Day: &quot: The smaller the mind the greater the conceit. <!-END QUOTE OF THE DAY ABOVE--> &quot: Aesop (620 BC - 560 BC)
---
Community Calendar
Denotes New or Updated Onion Item This Week
---
Events
Sunday
Nov. 22 - Classical Music Performance in Todos Santos - Sylvia St.clair, sasinbaja [-at-] yahoo.com, 145-0563

Monday
Tuesday
Wednesday
Thursday
Friday
Saturday
November 28 - Dancing With The Stars! Todos Santos Film Festival Benefit. Hotelito.
---
Every Week
Monday Thru Friday
The News in English - CaboMil Radio 96.3 FM, 5:30-6:00 PM. Los Cabos Now - Wednesdays, 5:30 to 6:30 PM www.cabomil.com.mx and click on "LIVE"

Happy Hour at the Sandbar -3PM - Sunset
Monday Thru Saturday
Zumba Exercise and Dance Classes - 8:00 - 9:00 AM Stadium across from La Arca beginning Feb. 9th. - Doctora Oliva, 612-145-0201

La Coronela, Live Mexican Music - 12 - 3 PM, Hotel California, Todos Santos

Two For One Happy Hour - 3 - 6 PM, Shut Up Frank's, Todos Santos

Two For One Happy Hour - 5 - 6 PM, La Esquina, Todos Santos
Sundays
2 For 1 Sundays - At Café D'licia through August 31st. 9 am - 3 pm. Alicia , cafe.dlicia [-at-] gmail.com, 145-0862, Todos Santos

CaboMil Happy Hour - 6 :00 P.M. - 7:00 P.M. Radio 96.3 FM, In English.

Los Cerritos Beach Club - Sunset Sessions, Live music by Daline Jones and Diego Ramirez, 3 to 6 P.M.

Tennis-- Leslie Light, leslie.light1 [-at-] gmail.com

Daniel Siqueiros - Live Music noon to 3 PM, Hotel California, Todos Santos
Mondays
Basilfields Organic Fruit And Vegetable Stand 10:00 to 1:00, Colegio Militar across from Telcel, Todos Santos
Tuesdays
Manos Magicas - 9:30 A.M.at DIF

Drawing Classes - every Thursday - 9:00-10:30 - Tori Sepulveda, oscarntori [-at-] yahoo.com
Wednesdays
Los Cabos Now - Cabomil 96.3 FM, 5:30 PM to 6:30 PM. in English, Host Sabrina Lear. Listen via computer, www.cabomil.com.mx

Recycling Center Open - 1-2 pm, Pescadero - SINADAES, AC, Contact MaryLo 612 130-3172 or marylomh [-at-] prodigy.net.mx

Basilfields Organic Fruit And Vegetable Stand. 10:00 to 1:00, Colegio Militar across from Telcel, Todos Santos

Live Music and All You Can Eat Pizza at The Sandbar, Pescadero

Tennis - Leslie Light, leslie.light1 [-at-] gmail.com
Thursdays
Mario's Bar at the Hotelito open from 6 pm until 11 pm. delicious tapas free of charge,

Steak Night at La Canada Todos Santos, 6:00 P.M. Reservations Req'd 612-14-00069
Fridays
Michael's At The Gallery - Restaurant open at 6:30 pm. Michael Cope, mplcope [-at-] yahoo.com, 145-0500, Todos Santos

Mario's Bar at the Hotelito open from 6 pm until 11 pm, delicious tapas free of charge,

Basilfields Organic Fruit And Vegetable Stand 10:00 to 1:00, Colegio Militar across from Telcel, Todos Santos

Los Cerritos Beach Club - Sunset Sessions, live music , 3 to 6 P.M.

Shawn and Cowboy - 8 to 11 PM Live Music, Hotel California, Todos Santos

Live Reggae Band at the Sandbar

Tennis - Leslie Light, leslie.light1 [-at-] gmail.com
Saturdays
Karla y Mateo baking breadKarla y Mateo baking bread - 9 am - Casa Antigua (Topete/Horizonte) -

Michael's At The Gallery - Restaurant open at 6:30 pm. Michael Cope, mplcope [-at-] yahoo.com, 145-0500, Todos Santos

Mario's Bar at the Hotelito open from 6 pm until 11 pm, delicious tapas free of charge,

Music by Flashback - 8 P.M., Hotel California, Todos Santos

David de la Valle at Cerritos Beach Club 2:30 to 5:30

Live Music at The Sandbar
---
Workshops and Meetings
Monday Through Friday
Aerobics - 8 - 9 PM, La Arca, Todos Santos
Sundays
Mondays
Hatha Yoga, 8 AM, La Arca, Todos Santos

Hatha Yoga, 9 AM, Mini-Super Los Arcos, Pescadero

AA Meeting, Grupo Serinidad, 5 - 6 PM, Church Courtyard, Info: 145 0265 or 0364, Todos Santos
Tuesdays
Manos Magicas - 10:30 A.M. at DIF on Topete across from La Copa, Todos Santos

AA Meeting, Grupo Serinidad, 5 - 6 PM, Church Courtyard, Info: 145 0265 or 0364, Todos Santos

Yoga Ashtanga at La Arca 9:00 A.M., Todos Santos
Wednesdays
Hatha Yoga, 8 AM, La Arca, Todos Santos

Hatha Yoga, 9 AM, Mini-Super Los Arcos, Pescadero

AA Meeting, Grupo Serinidad, 11 - 12 PM, Church Courtyard, Info: 145 0265 or 0364, Todos Santos
Thursdays
Drawing Classes - 9:00 to 10:30 AM, Todos Santos, E mail or call for info and directions - Tori Sepulveda, oscarntori [-at-] yahoo.com, 612-136-6738

AA Meeting, Grupo Serinidad, 5 - 6 PM, Church Courtyard, Info: 145 0265 or 0364, Todos Santos
Fridays
Hatha Yoga, 8 AM, La Arca, Todos Santos

Hatha Yoga, 9 AM, Mini-Super Los Arcos, Pescadero

AA Meeting, Grupo Serinidad, 5 - 6 PM, Church Courtyard, Info: 145 0265 or 0364, Todos Santos
Saturdays
Plein Air Painting Workshop - Marsha Dahlquist - 108 0390

AA Meeting, Grupo Serinidad, 11 - 12 PM, Church Courtyard, Info: 145 0265 or 0364, Todos Santos

Please notify us of any Community Calendar updates here: http://www.bajawesternonion.com/submitad.asp

---


Help Support The Baja Western Onion!

We can accept donations by PayPal, check or direct deposit.
For more information, please visit our web site at

http://www.BajaWesternOnion.com/donate.asp.

Frequently Asked Questions

Copyright &copy: 2006 - 2009. The Baja Western Onion. All Rights Reserved.

---