| | |
| --- | --- |
| Editor's Message: - I am asking for your help once again, dear readers. The web service we use to send the Onion will not accept those pesky three little dots - aka an ellipsis. PLEASE refrain from submitting articles using an ellipsis - dashes are fine. Thank you, Maryann | photo courtesy Alvaro Colindres |
---
News, Events and Announcements
---
Ocean Safety - The USP group (Union para la Seguridad en las Playas) wants to thanks the Delegado that will make and instal (From La Pastora to Los Cerritos) the 14 beach signs we designed . Also thank you very much to lifeguard Bob and Jaime Dobies for other 6 signs they create and donate. Cris Gafford, Pam Alani and Richard Rutowski donated the money to buy the metal posts, painting and cement. We will start by installing 2 signs this Sunday at 5:00 P.M. at La Cachora and La Poza. Next week we will put the other 4 at Punta Lobos, Las Palmas and Los Cerritos. Please come to help if you like!
Also we want to thank Sergio Jauregui and Doctora Oliva for the free first aid lesson they gave last week. Many surfers where there. It was really helpful. After putting signs at all the beaches and a throw-ring in Cerritos, the next step is having lifeguards at Cerritos. It seems that Cerritos Beach Club will hire lifeguards next month. That is great. Anyway, we are planning to have a lifeguard training for local people in nNvember or December this year with lifeguards instructors from Imperial Beach, California. The idea is that the Cerritos Beach Club could hire them in the near future and maybe we also find a way to put some lifeguards in other beaches.
If you want to know more or want to help, please come to our next meeting Tuesday 18th at 5 PM at La Esquina, or contact - Paula Angeloni, ballenatito [-at-] yahoo.com.mx, 044-612 1610232, Todos Santos
---
House Burglary in Cerritos - Well, after 10 years, our home (Rancho El Gran Escape) was added to the many around us as another victim to the ongoing thievery problem. Sunday the 9th, at 2 pm, we were at the beach in front of our house for no more than 30 minutes. As a rainstorm rolled in we returned home quickly. However, not quick enough. Our place had been hit that fast. Got all of our cash, two men's watches; one a gold Rolex presidential with diamond bezel, other a Tommy Bahama rose gold palms with leather band, all of wife [-at-] s jewelry,various necklaces, earrings, rings, watches, 2 digital cameras, Canon and Nikkon, Honda gas generator 2000, various tools. Will pay $1000.00 to anyone leading to return of Rolex watch, no questions asked. Local police did question a known thief from Pescadero, but claim he had items from another robbery, not ours! Any info contact Jordon or Judith at 6121495066. Thanks!!! - Jordon Cameron, two40jordi [-at-] hotmail.com, 6121495066, Todos Santos
---
Drawing Classes - every Thursday - 9:00-10:30 - Tori Sepulveda, oscarntori [-at-] yahoo.com
---
Alvarobaja Blog Updates - Desert landscapes & canvas prints available nline. Beach Front Villa Punta Lobos New Real Estate Listing. Mateo & Karla Artisan Breads. August Twilight. La Paz Mercado. La Fonda Restaurante. Climasters: Where to Have your Car's Air Conditioner Serviced in La Paz. - Alvaro Colindres, alvarobaja [-at-] mac.com, alvarobaja.blogspot.com/, 612-108-1030 Cel.
This Week From The Community Calendar
Tuesday, August 18 - 5:00 P.M.
The USP group (Union para la Seguridad en las Playas) meeting at La Esquina,
---
Submit your News, Events and Announcements articles here: http://www.bajawesternonion.com/submitad.asp
---

---
Comments, Questions and Answers
---
Dentist Referral Needed - My sister needs dental work that includes three implants. She is considering staying at my house in Todos Santos and having the work done at that time. Can anyone recommend a dentist for this type of work? - Carol Van Sant, carolvansant [-at-] gmail.com, 707-923-2468, Todos Santos
---
Looking For Dave Knaus I am trying to find Dave Knaus who is/was living in or around Ferndale, Wa. He purchased a piece of land in Todos Santos in December, 2001 and I have been asked to help locate the buyer. Thank you in advance if you can help me with this. - Kathy Gordon, katmarbaja [-at-] gmail.com, 612-107-9935, Todos Santos
---
Concord Mariner's S G Watch - If anyone has bought a Black ionized gold inlaid Concord Mariner's SG watch could you please contact me for a reward. Many Thanks - Rick Plaia, rickplaia [-at-] hotmail.com, 6121780000, Todos Santos
---

*** Editor's note: - If you have a helpful reply to any of the above questions that would benefit our other readers, please also send a copy of your answer to the Baja Western Onion. Submit your Comments, Questions and Answers here: http://www.bajawesternonion.com/submitad.asp
---
---
Rides or Caravans Needed/Available - New This Week
---
Saddle Looking To Hitch A Ride - some friends asked me to bring them a saddle from the states when I return next month, but my truck is full full full. If someone else is heading to Todos Santos / Pescadero from anywhere south of Santa Rosa, anytime in the next few months, I can buy that saddle for them and get it to you, along with some compensation for your trouble. Thanks, - Jane Sipe, jasi57 [-at-] juno.com, 707-694-2247
---
I Need My Things, Please! - If anyone is heading towards Laguna with an empty truck??? I have a few things that I need from Todos Santos and will pay cash. Please contact me, Thanks! - Laura Rio, laurazoubek [-at-] hotmail.cm, 949 249 8971
---
Airport Ride Calendar
Caravans/Ride shares North and South Calendar
---
Submit your Rides Needed/Available articles here: http://www.bajawesternonion.com/submitad.asp
---
---
Restaurant and Food News
---
Buena Vida Is Open Again - For those of you that are still here please come in and enjoy our food, conversation and ambiance. It is just the locals now so might as well come out of the woodwork and enjoy a cold beer and some pizza! We are still offering 25% off for all locals! We are still offering 2x1 pizzas, beers and margaritas on Tuesdays and Fridays! We are still going to stay open all summer long! Oh and we still have our homemade vanilla ice cream with olive oil and sea salt!! So please come join us! We look forward to seeing you! - Jessie Rutowski, jessierutowski [-at-] hotmail.com, 145-0215, Todos Santos
---
Cafelix Show! - hello Todos! check cafélix SHOW at youtube!. Just go to youtube.com and type CAFELIX and watch the videos and come to get a picture with us. - Felix Vázquez Guluarte, salesboy_vagu [-at-] hotmail.com, 6121312081, Todos Santos
---
Basilfields Organic Fruit And Vegetable Stand. They are no longer open on Saturday but are still open Monday, Wednesday and Friday from 10:00 to 1:00, Colegio Militar across from Telcel, Todos Santos
---
Submit your Restaurant and Food News articles here: http://www.bajawesternonion.com/submitad.asp
---
---
Music/Entertainment News
---
Submit your Music/Entertainment News articles here: http://www.bajawesternonion.com/submitad.asp
---

---
Pet Corner (Lost and Found pet articles will run for one week)
---
Vet., Dr Tomas, Animal Clinic - Dr Tomas will be in Todos Santos Saturday August 22. By appointment only. - Rhoda Jacobs, barakabaja [-at-] gmail.com, Todos Santos
---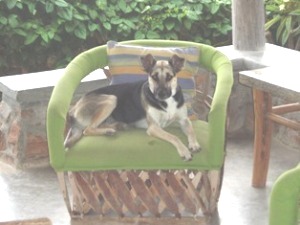 Looking For Love - I am a gorgeous young female who has been looking for love in all the wrong places but I have learned the error of my ways. My foster mother has made sure I won't be fooling around any more. I have sown my wild oats and am ready to settle down with a kind, loving family who will truly appreciate me. I am a pretty big girl, maybe 40 pounds but I don't overeat. I am soooo gentle and willing to put up with all kinds of combing, brushing and probing. The funny thing is that I actually look fierce and brave and people walking by are afraid to come into the yard where I am staying. My foster mother seems to think that is a good thing. I will soon be tested for those unpleasant diseases that some of us homeless folk get, and I am certain I will have a clean bill of health. Oh - and I also get along with other dogs - which was very surprising in a good way to my foster family. Please call or email if you would like to meet me. - Maryann, maryann [-at-] bajawesternonion.com, 612-159-2309
---
Who Is Missing A Dog - We are having a young, beige male, Baja type, in front of our hotel. Looks a little undernourished, but is very docile and trusting. Has streamlined collar. Please call Jurg or Libusche at the Posada La Poza (145-0400). - Jurg Wiesendanger, lapoza [-at-] prodigy.net.mx, www.lapoza.com, 145-0400
---
Tortoise Colored Kittie In Need Of Home - Recently found young toroise colored kittie in need of home. Will fix and provide shots. contact - Leslie Light, leslie.light1 [-at-] gmail.com, 760 845 1795, Elias Caies
---
Black Lab - We have an abandoned 3-4 month old black lab (probably mix) that has taken up residence in our yard. She's a real sweetie but needs a permanent home. We would love to keep her but it's just not possible at this time. She's good with cats too! - Teri Sahli, terisahli [-at-] hotmail.com, 12-50552, Todos Santos
---
Kitty Needs Home - Kitten with unusual markings needs a home. Very cool, mellow kitten, maybe 3 months, give or take. I have 4 cats already, so hopefully someone will take in this elegant, beautiful feline in their home. Please give me a call or email. 612-153-9187 - Leslie Light, leslie.light1 [-at-] gmail.com, 7608451795
---
Labrador Puppies - I have labrador puppies, four weeks old now, just staring to eat soft food, they will be ready to go to loving homes soon. It is a good time to start picking out the litter. I have four left of eight. - Jesse Haynes, 612-130-3293, Pescadero
---
Submit your Pet Corner articles here: http://www.bajawesternonion.com/submitad.asp (and remember to Spay and Neuter your pets)
---

---
Misc. For Sale/Wanted
---
Looking for a Bandsaw? A while ago, someone submitted an ad looking for a bandsaw. Can't find that ad, so if you are still looking, please email us at jimiykaren [-at-] yahoo.com -
---
Looking For A Home Gym - Interested in buying a used home gym in good condition and at a great price in Todos Santos or Pescadero. - Erik Castellanos, esturemark [-at-] gmail.com, 612-1270398
---
Landscape Palms For Sale - We have many varieties of landscape palm trees available at great prices. All palms are in the 2'-3' height grown from seeds in pots. Palms such as Mediterranean. Fiji, Triangular, Spindle, King Alexander, Carpenteria and Areca. Other exotic palms and Blue Agave plants available. Rancho Del Mar Vivero east of Rancho Nuevo on KM 73. - Terry Mcbride, tleemcbride [-at-] gmail,com, 612-149-2743, Pescadero
---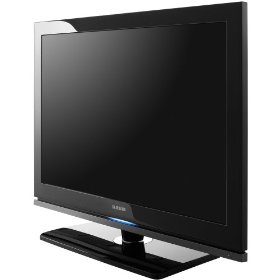 New Samsung 40" High Definition LCD Flat Panel TV - High Definition, full 1080P Samsung Model LNT4069. This was a customer return. He decided he wanted a 58" Samsung Plasma instead. Samsung is one of the Top-rated LCD TV manufacturers, and Consumer Reports rated this TV a "Best Buy:"
HD-Grade 1920 (H) x 1080 (V) pixel resolution: High resolution pixel density with built-in image scaler to handle inputs from a variety of sources
Wide Color Enhancer optimizes a color's hue resulting in more natural colors
Auto Motion Plus 120Hz panel
178 (H)/178 (V) viewing angle
20,000:1 contrast ratio/550nit brightness
Dimensions: 39.4 x 3.4 x 25.1 inches
The TV comes complete with base, remote control and all manuals. This TV is not available in Mexico at any price. We imported it. $1,500.00 Dlls, local delivery and setup included. Optional wall mount available. - Alan Thompson, alan [-at-] bajasatellite, http://www.bajasatellite.com, 530 903 4257 or 612 145 0364, Todos Santos
---
Submit your Misc. For Sale/Wanted articles here: http://www.bajawesternonion.com/submitad.asp
---

---
Vehicles/Boats for Sale
---
2003 Airstream Bambi 19' - New lower price! $20,000 USD. Used for one trip from Houston to Todos Santos near Cabo San Lucas, Baja - 3000 miles. Otherwise unused and up on jacks. Very clean - stored under cover since purchase. A/C, heat, double bed, shower, toilet, refrigerator, gas range, AM/FM stereo, XM ready, hot water heater, all original instructions and manuals. Nonsmoker, all original equipment. Clear US title, registered in Texas. Equalizer hitch. Please email for pictures. - David Weiler, weiler [-at-] bajaparadise.net, www.airstreamclassifieds.com/showproduct.php?product=8269&cat=16, Todos Santos
Camp Trailer--wanted - I'm looking to buy a small (15 to 20 feet) Basic camp trailer.. - Frank Hills, zorba1360 [-at-] yahoo.com, 121 1833 or cel 612 154 1050
---
Nice Camper Ride - 78 Minnie Winnie camper 22 ft. in nice condition, runs great new tires 30,000 pesos, in Pescadero call- Ryan Simpson, simpznusa [-at-] aol.com, 612-118-2095, Baja California Sur
---
Baja Fishermans Delight - !976 Chrysler Silverado 4x4 Cab over camper 12 foot aluminum boat with new honda 8 HP engine and all the extras Oars, Life vests, trailer the works 45,000 pesos or offer contact - Ryan Simpson, Simpznusa [-at-] aol.com, 612-118-2095, Baja California Sur
---
Submit your Vehicles for Sale articles here: http://www.bajawesternonion.com/submitad.asp
---

---
Employment Wanted/Available
---
Submit your Employment Wanted/Available articles here: http://www.bajawesternonion.com/submitad.asp
---

---
Sales and Services
---
Drinking Water - You can drink the healthiest water today right from the tap and do away with buying bottled water for ever. Ionized alkaline water is a powerful antioxidant that aids in fighting all degenerative diseases and helps with weight loss. Contact me for more information. - Pat Light, patluz1 [-at-] gmail.com
---
Oscar And Raquel Looking For Work - Oscar and Raquel and their two children sell incense (We LOVE the cinnamon one!!)and some really cool rustic jewelry and crafts. And they are looking for an opportunity to help you with household work. Because as we all know, September is coming and they are not making enough sales. They ask us for help, and the least we can do is to inform you to all the readers in Todos Santos. If you are looking or someone you know are looking for a family to take care and make your casita or casota look nice, cute and clean, they are ready. Oscar speaks 40% english, so language is not really a barrier. Because they are artisans, they can come up with cool ideas for your property. If you want to contact them, you can find them in that little stone wall next to the Hotel California, under the big tree. Just look for the guys and their kids selling incense. Thank you. - Dan Siq, siqueirosproductions [-at-] gmail.com
---
Submit your Sales and Services articles here: http://www.bajawesternonion.com/submitad.asp
---

iDirect Satellite Internet Systems - iDirect Systems provide commercial-grade satellite Internet service. This is especially important for individuals or businesses that demand more reliable service. iDirect use a more powerful radio than "consumer-grade" satellite services such as Hughesnet or Starband. iDirect System service providers also have fewer users per channel to ensure greater availability and reliability.

In addition, iDirect systems support high-quality Voice Over IP (VOIP) telephone service, providing reliable telephone service over satellite, and it works anywhere in Baja. For more information, visit our site at http://www.bajasatellite.com, or E mail us at alan [-at-] bajasatellite.com - Baja Satellite, 01 33 8421 1421 (Within Mexico). From U.S. Phones, Call 530 903 4257. Todos Santos
---
House Sitting, Rentals Available/Wanted
---
Vacation Or Long Term Rentals - Many good deals left for those hot days ahead, some with AC and some with pools, Todos Santos, Pescadero and Cerritos. A few long term rentals left over the high season and annual rentals. - Rhoda Jacobs, barakabaja [-at-] gmail.com, 044-612-157-6088, Todos Santos
---
Los Cabos Local House Sitter - My name is miguel tercero tovar. I am 23 years old. I am a local from los cabos born and raised here, I work as a sales rep, and as a tour guide,and also I do some work as a personal chef in villas del mar. So I can cook when the owner comes down. I am looking for somebody who wants their house taken care of. This way I have somewhere to live while I get enough money to get my place, is the main goal. I never leave los cabos and can mantain house, garden and every need the house would need. I am in the san jose/cabo san lucas area. I can house sit any place, have a car of my own and am fully english spoken. iI am in touch with people who own management and maintenance companies so any problem or fixture can be contacted and done in no time. Also work for them sometimes. I am very responsible and down to earth, not a party person. - Miguel Angel Tercero, quivermexico [-at-] hotmail.com, 624 13 7 52 24, San Jose Del Cabo
---
Submit your Rentals Available/Wanted articles here: http://www.bajawesternonion.com/submitad.asp
---

---
Real Estate For Sale
---
1.5 Acre Beach Front Home - Selling a perfect 5 bdrm home on the white sandy beach, Elias Calles. Solar, gen, irrigation, landscaped, private. E-mail for information and pictures - rob.reisen [-at-] cookeaqua.com, 604-484-4462
---
Property In Elias Calles For Sale - up and coming Elias Cslles: new families and famous artists moving to the area, Business or residential, 1,500 meters, +2 small buildings, +water meter and contract with city, +fenced, dirt road access. bathroom with black-water purification system, kitchen palapa over 10,000 gallon water pila, water contract with city. Must sell. good deal $75k. Title, tax number. also possible to expand and buy two adjacent lots, 1/3 of an acre each approx making a total of one acre all three together giving access thru 2 streets.(2 extra lots for 40k, each, one lot has sturdy concrete building, 1 boat and truck garage unfinished) -- G. Meyer, , 6241377004gmanflash [-at-] yahoo.com, Elias Caies
---
Submit your Real Estate articles here: http://www.bajawesternonion.com/submitad.asp
---

---
Quote of the Day: &quot: No legacy is so rich as honesty. <!-END QUOTE OF THE DAY ABOVE--> &quot: William Shakespeare (1564 - 1616),
---
Community Calendar
Denotes New or Updated Onion Item This Week
---
Events
Sunday
Nov. 22 - Classical Music Performance in Todos Santos - Sylvia St.clair, sasinbaja [-at-] yahoo.com, 145-0563

Monday
Tuesday
The USP group (Union para la Seguridad en las Playas) meeting Tuesday 18th at 5 PM at La Esquina,
Wednesday
Thursday
Friday
Saturday
---
Every Week
Monday Thru Friday
The News in English - CaboMil Radio 96.3 FM, 5:30-6:00 PM. Los Cabos Now - Wednesdays, 5:30 to 6:30 PM www.cabomil.com.mx and click on "LIVE"

Happy Hour at the Sandbar -3PM - Sunset
Monday Thru Saturday
Zumba Exercise and Dance Classes - 8:00 - 9:00 AM Stadium across from La Arca beginning Feb. 9th. - Doctora Oliva, 612-145-0201

La Coronela, Live Mexican Music - 12 - 3 PM, Hotel California, Todos Santos

Two For One Happy Hour - 3 - 6 PM, Shut Up Frank's, Todos Santos

Two For One Happy Hour - 5 - 6 PM, La Esquina, Todos Santos
Sundays
2 For 1 Sundays - At Café D'licia through August 31st. 9 am - 3 pm. Alicia , cafe.dlicia [-at-] gmail.com, 145-0862, Todos Santos

CaboMil Happy Hour - 6 :00 P.M. - 7:00 P.M. Radio 96.3 FM, In English.

Los Cerritos Beach Club - Sunset Sessions, Live music by Daline Jones and Diego Ramirez, 3 to 6 P.M.

Tennis-- Leslie Light, leslie.light1 [-at-] gmail.com

Daniel Siqueiros - Live Music noon to 3 PM, Hotel California, Todos Santos
Mondays
Basilfields Organic Fruit And Vegetable Stand 10:00 to 1:00, Colegio Militar across from Telcel, Todos Santos
Tuesdays
Manos Magicas - 9:30 A.M.at DIF

Drawing Classes - every Thursday - 9:00-10:30 - Tori Sepulveda, oscarntori [-at-] yahoo.com
Wednesdays
Los Cabos Now - Cabomil 96.3 FM, 5:30 PM to 6:30 PM. in English, Host Sabrina Lear. Listen via computer, www.cabomil.com.mx

Recycling Center Open - 1-2 pm, Pescadero - SINADAES, AC, Contact MaryLo 612 130-3172 or marylomh [-at-] prodigy.net.mx

Basilfields Organic Fruit And Vegetable Stand. 10:00 to 1:00, Colegio Militar across from Telcel, Todos Santos

Live Music and All You Can Eat Pizza at The Sandbar, Pescadero

Tennis - Leslie Light, leslie.light1 [-at-] gmail.com
Thursdays
Mario's Bar at the Hotelito open from 6 pm until 11 pm. delicious tapas free of charge,

Steak Night at La Canada Todos Santos, 6:00 P.M. Reservations Req'd 612-14-00069
Fridays
Michael's At The Gallery - Restaurant open at 6:30 pm. Michael Cope, mplcope [-at-] yahoo.com, 145-0500, Todos Santos

Mario's Bar at the Hotelito open from 6 pm until 11 pm, delicious tapas free of charge,

Basilfields Organic Fruit And Vegetable Stand 10:00 to 1:00, Colegio Militar across from Telcel, Todos Santos

Los Cerritos Beach Club - Sunset Sessions, live music , 3 to 6 P.M.

Shawn and Cowboy - 8 to 11 PM Live Music, Hotel California, Todos Santos

Live Reggae Band at the Sandbar

Tennis - Leslie Light, leslie.light1 [-at-] gmail.com
Saturdays
Karla y Mateo baking breadKarla y Mateo baking bread - 9 am - Casa Antigua (Topete/Horizonte) -

Michael's At The Gallery - Restaurant open at 6:30 pm. Michael Cope, mplcope [-at-] yahoo.com, 145-0500, Todos Santos

Mario's Bar at the Hotelito open from 6 pm until 11 pm, delicious tapas free of charge,

Music by Flashback - 8 P.M., Hotel California, Todos Santos

David de la Valle at Cerritos Beach Club 2:30 to 5:30

Live Music at The Sandbar
---
Workshops and Meetings
Monday Through Friday
Aerobics - 8 - 9 PM, La Arca, Todos Santos
Sundays
Mondays
Hatha Yoga, 8 AM, La Arca, Todos Santos

Hatha Yoga, 9 AM, Mini-Super Los Arcos, Pescadero

AA Meeting, Grupo Serinidad, 5 - 6 PM, Church Courtyard, Info: 145 0265 or 0364, Todos Santos
Tuesdays
Manos Magicas - 10:30 A.M. at DIF on Topete across from La Copa, Todos Santos

AA Meeting, Grupo Serinidad, 5 - 6 PM, Church Courtyard, Info: 145 0265 or 0364, Todos Santos

Yoga Ashtanga at La Arca 9:00 A.M., Todos Santos
Wednesdays
Hatha Yoga, 8 AM, La Arca, Todos Santos

Hatha Yoga, 9 AM, Mini-Super Los Arcos, Pescadero

AA Meeting, Grupo Serinidad, 11 - 12 PM, Church Courtyard, Info: 145 0265 or 0364, Todos Santos
Thursdays
Drawing Classes - 9:00 to 10:30 AM, Todos Santos, E mail or call for info and directions - Tori Sepulveda, oscarntori [-at-] yahoo.com, 612-136-6738

AA Meeting, Grupo Serinidad, 5 - 6 PM, Church Courtyard, Info: 145 0265 or 0364, Todos Santos
Fridays
Hatha Yoga, 8 AM, La Arca, Todos Santos

Hatha Yoga, 9 AM, Mini-Super Los Arcos, Pescadero

AA Meeting, Grupo Serinidad, 5 - 6 PM, Church Courtyard, Info: 145 0265 or 0364, Todos Santos
Saturdays
Plein Air Painting Workshop - Marsha Dahlquist - 108 0390

AA Meeting, Grupo Serinidad, 11 - 12 PM, Church Courtyard, Info: 145 0265 or 0364, Todos Santos

Please notify us of any Community Calendar updates here: http://www.bajawesternonion.com/submitad.asp

---


Help Support The Baja Western Onion!

We can accept donations by PayPal, check or direct deposit.
For more information, please visit our web site at

http://www.BajaWesternOnion.com/donate.asp.

Frequently Asked Questions

Copyright &copy: 2006 - 2009. The Baja Western Onion. All Rights Reserved.

---