| | |
| --- | --- |
| | photo courtesy of Alvaro Colindres |
---
News, Events and Announcements
---
Mango Festival - Manos Magicas will be selling their famous mango chutney at the Festival this Friday evening, Saturday evening and Sunday all day , in the new park next to the Bomberos .[one block from La Esquina.] - Cat Chambaret, CHambaretcat [-at-] mac.com, 612 102 83 93
---
Montessori Education In Todos Santos - Serving the Todos Santos community for seven years, Centro de Desarrollo Infantil is a multi-age Montessori based learning center. Located in the area of Las Tunas, the center provides exciting materials, inspiring instruction and academic support in math, language, science, geography, sports, and more. The educational program starts October 5 and offers the possibility to enroll throughout the year and for flexible periods of time. For more information contact esturemark [-at-] gmail.com or mdwight [-at-] kitcarson.net - Erik Castellanos, esturemark [-at-] gmail.com, 612-1270398, Todos Santos
---
Ocean Safety Meeting - Thank you so much for the support of everyone who emailed us and came to our first meeting last week. At the meeting, we discussed the problem and the solutions (signs, lifeguards, information on the media, education). The Delegado suggested that we work together with the fire department and also with the Cerritos Beach Club and he would talk to the owner. For the next meeting we need to define the materials that we will use for the signs and make an estimate of the costs to give them to the Delegado. He said that He will be help with some money and be responsible for putting the signs up at Los Cerritos and Las Palmas.

We are also planning a first aid course for surfers and people that frequently go to the beach so they will be able to assist a victim if needed. We want to put a tow ring in the rocks at Cerritos and need to work on the lifeguard project too. If you want to assist to the first aid course or help in any way (ie. ideas, materials or donations), please come to our next meeting Tuesday, August 4th at 5 pm at Café La Esquina in Todos Santos or contact me. - Paula Angeloni, ballenatito [-at-] yahoo.com.mx, 044 612 16 10232
---
This Week From The Community Calendar
Saturday & Sunday August 1 and 2
Mango Festival in the new park next to the Bomberos one block from La Esquina
Tuesday, August 4th
Ocean Safety Meeting -5 PM at Café La Esquina
---
Submit your News, Events and Announcements articles here: http://www.bajawesternonion.com/submitad.asp
---

---
Comments, Questions and Answers
---
Dump Burning - We in Buena Vista have the same problem with our local dump burning. It was our understanding that NO burning was to occur and that all garbage was to be buried. At one time there was a piece of earth moving equipment, but over time the locals just stripped it and it was no longer functioning. The Delegado has suggested that the government will pay for half of another piece of equipment if the "Gringo" community pays for the other half. What a joke!!! - Jim Stangarone, stanbaja [-at-] yahoo.com, 624 1410260, Los Barriles
---
Star Watching A New Way - To watch the heavens with your laptop and really get to know what is what you can now download for free a wonderful program called Stellarium at www.stellarium.org
Thanks to Jesus, owner of Las Tres Virgenes in La Paz for that. Enjoy! It is a wonderful way to enjoy the summer evenings and the new group that is forming could really take advantage of this. - Daniel & Ellen Siqueiros, siqueirosproductions [-at-] gmail.com, Todos Santos
---
Baja Ferry - We want to take the ferry from Topolabampo to La Paz, with a vehicle to bring home to Todos Santos. Can anyone provide information on who to call (English speaker?) for reservations? Any info on costs, etc.? Thanks - Steve Mahan, stevemahan5 [-at-] msn.com
---

*** Editor's note: - If you have a helpful reply to any of the above questions that would benefit our other readers, please also send a copy of your answer to the Baja Western Onion. Submit your Comments, Questions and Answers here: http://www.bajawesternonion.com/submitad.asp
---
---
Rides or Caravans Needed/Available - New This Week
---
Ride Needed - Jet Skis And Scooter - A trailer carrying two jet skis and a Honda scooter need to be transported from Redding, Ca. to Santa Rosalia - will pay gas. - Doug Or Diane Phillips, dandd [-at-] shasta.com, 011 52 615 153-9090
---
Airport Ride Calendar
August 6, Need Ride To SJD from Pescadero - Patricia Larsen, plarsen3x3 [-at-] yahoo.com, 612 143 5319
Caravans/Ride shares North and South Calendar
First Week of August - Ride North - looking for a ride - Sheila Ross, carlosandsheila [-at-] gmail.com, 1422603

Ride Share August 11 North - Todos Santos To Los Angeles - Elizabeth Mcmillian, elizabethmcmillian8 [-at-] gmail.com, 213-221-8468, Todos Santos

Ride Share August 14 South - Los Angeles To Todos Santos - Elizabeth Mcmillian, elizabethmcmillian8 [-at-] gmail.com, 213-221-8468, Todos Santos
---
Submit your Rides Needed/Available articles here: http://www.bajawesternonion.com/submitad.asp
---
---
Restaurant and Food News
---
Submit your Restaurant and Food News articles here: http://www.bajawesternonion.com/submitad.asp
---
---
Music/Entertainment News
---
---
Submit your Music/Entertainment News articles here: http://www.bajawesternonion.com/submitad.asp
---
---
Pet Corner (Lost and Found pet articles will run for one week)
---
Found Dog - Older female shepard mix showed up Thursday during the thunder storm. She is very quiet, and walks with a limp. - Mir Lund, mikeandmir [-at-] yahoo.com, 612-1345-347
---
Dog Found - I found a cute dog, breed unknown, of yellowish color, with a collar but no information on the collar. He has big beautiful eyes. It is a male, medium size. I found him outside my store the Emporio at the Hotel California" today July 29 in the afternoon, around 2:00 PM. I am taking good care of him, but if the owner sees this note please call me or e-mail me to pick up your dog. - Rosy Ramirez, ramirezrosaisela [-at-] gmail.com, 612-141-6194, Todos Santos
---
Dog Food Collection - It has come to my attention that other areas are experiencing a growing problem of dogs/cats that are being abandoned by their owners who can longer afford food for their animals due to the economic downturn. Sabrina Lear, Head of English programs on Cabomil, would like to start a campaign to collect food and has asked me to reach out to the Pescadero/Todos Santos area. I have no idea how to organize this drive and am asking BWO readers to respond with ideas and connections so we can help those in need up here on the left coast. My home phone is 612-130-3162. Thanks - Roxanne Rosenblatt, caboroxy [-at-] yahoo.com, Pescadero

There is still some money remaining in the food fund that was collected at Jammin' for the Animals. Half of the money collected at that event went for the ongoing spay and neuter program, the other half was divided equally between food for homeless dogs and cats. We are currently feeding approximately 20 homeless cats and 11 homeless dogs, most of whom live at Punto Lobos. We hope to have another fundraiser late in the year, but the money will not last until then. We encourage everyone to contribute in any way they are able.
---
A MESSAGE FROM BAJA DOGS - A word about monthly pledges. Currently at $1340 US, pledges now cover the wages and all related payroll and accountant fees that we are required to pay on a monthly basis. (It is not easy running a business or charity in Mexico). While we will continue to work diligently to reduce our costs, the $3000 per month goal is still something we would like to achieve as it will give us a small financial cushion for emergencies and allow us to acquire some other much-needed equipment, personnel and services for the refuge. Thanks to ALL who are supporting us on a monthly basis and making this all possible. Baja Dogs is a registered Mexican non-profit, and relies completely on private donations as we receive no government funding. Any donations of money, food, leashes, toys, crates and cleaning supplies are always welcome.

Baja Dogs La Paz AC has many homes waiting in Portland, Vancouver and Calgary. The only thing standing between one of these wonderful dogs and a loving home is some kind soul that will accompany the dog north. If you are able to help please contact us. I guarantee we will make it as easy as we can for you. All the dogs are healthy and have had all their vaccines. We will pay the transport charges and have someone meet you on departure and arrival. You will have made an incredible difference in the life of one of these precious animals. Please email dhorearyon [-at-] hotmail.com

Pease visit our website at for more information on dogs for adoption, or to make a donation via Paypal. If you require more photos of any particular dog or require additional information, please call 044 612 140 2575 (English), or 044 612 155 8948 (Spanish) between 10 AM and 5 PM, or email. We are located between Chametla and Centenario, 4 kilometers behind the Tecate Six store located on the curve. Signs reading BD will lead you to the refugio! We are open 11 AM - 4 PM daily. Many thanks from the Baja Dogs and all of the Baja Dog support team! - Dhorea Ryon, info [-at-] bajadogshelplineoflapaz.org, www.bajadogshelplineoflapaz.org, 612-128-8235 , La Paz
---
Submit your Pet Corner articles here: http://www.bajawesternonion.com/submitad.asp (and remember to Spay and Neuter your pets)
---

---
Misc. For Sale/Wanted
---
Large Desk For Sale - Rusitic style, 4 file size drawers, glass top. $350 obo. Email me for a photo. - Janning, janningk [-at-] gmail.com, 612 171 2205 (cell), Todos Santos
---
Honda 2000 Generator - Quiet, low hours. Purchased new in 2007. $800 OBO. - Janning, janningk [-at-] gmail.com, 612 171 2205 (cell), Todos Santos
---
Roof-mount Plus Hitch-mount Luggage Carriers For Sale - We brought a brand new black roof-top enclosed cargo carrier purchased from Sears shortly before we left Portland. It's stored at our son's home in Cabo San Lucas for protection from the weather but we'll bring it back to Todos Santos if anyone is truly interested. We also brought a new hitch-mount cargo carrier which we used to bring two gas cans along for the long stretch before Guerrero Negro. Photos available by email. $200 for the roof-mount carrier; $50 for the hitch-mount carrier. We have some excellent photos if you would like to see a preview. - Marty And Dick Archer, teamdiseno [-at-] gmail.com, 612-145-0682, Todos Santos
---
Trailer - 10" enclosed daul axle 7000# lic 4 years in storage San Diego. available mid oct.1 year old $27500.00 - Bill Phillips, n6its [-at-] hughes.net, 619 8667435
---
Portable AC Unit - Portable AC unit perfect for your bedroom or studio. This is a roll around unit with exhaust duct and water outlet tube. Bought new two years ago for $450 U.S.and ready to let it go for $250. Great to cool an area for the hot summer months ahead. - Dan Binetti, danbinetti [-at-] yahoo.com, 044-612-11-70298
---
External Hard Drive - 20 Giga byte external hard drive with power cord. $40.00 US. - Terry Mcbride, tleemcbride [-at-] gmail.com, 812-149-2743, Pescadero
---
Dog Kennel
- I need to buy or borrow a medium size dog kennel for Enzo, flying to Vancouver August 6th, returning Sept. 6th. Thanks - Patricia Larsen, plarsen3x3 [-at-] yahoo.com, 612 143 5319
---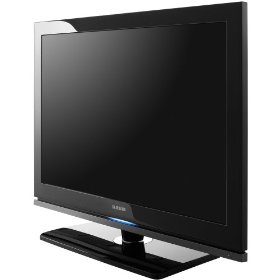 New Samsung 40" High Definition LCD Flat Panel TV - High Definition, full 1080P Samsung Model LNT4069. This was a customer return. He decided he wanted a 58" Samsung Plasma instead. Samsung is one of the Top-rated LCD TV manufacturers, and Consumer Reports rated this TV a "Best Buy:"
HD-Grade 1920 (H) x 1080 (V) pixel resolution: High resolution pixel density with built-in image scaler to handle inputs from a variety of sources
Wide Color Enhancer optimizes a color's hue resulting in more natural colors
Auto Motion Plus 120Hz panel
178 (H)/178 (V) viewing angle
20,000:1 contrast ratio/550nit brightness
Dimensions: 39.4 x 3.4 x 25.1 inches
The TV comes complete with base, remote control and all manuals. This TV is not available in Mexico at any price. We imported it. $1,500.00 Dlls, delivery and setup included. Optional wall mount available. - Alan Thompson, alan [-at-] bajasatellite, http://www.bajasatellite.com, 530 903 4257 or 612 145 0364, Todos Santos
---
Submit your Misc. For Sale/Wanted articles here: http://www.bajawesternonion.com/submitad.asp
---

---
Vehicles/Boats for Sale
---
1991 Toyota Van - Selling my van. It is here in Todos Santos, asking price is $800 obo. The Previa van has a great motor, but there are a few minor items inside van to be repaired. The middle seat is gone making for plenty of room to pack items. Good tires and serviced with oil every 3,000 miles. Has USA plates. Call 612-136-9981 -
---
Submit your Vehicles for Sale articles here: http://www.bajawesternonion.com/submitad.asp
---

---
Employment Wanted/Available
---
Submit your Employment Wanted/Available articles here: http://www.bajawesternonion.com/submitad.asp
---

---
Sales and Services
---
Submit your Sales and Services articles here: http://www.bajawesternonion.com/submitad.asp
---

---
House Sitting, Rentals Available/Wanted
---
House Sitter - I am available to housesit in the southern Baja area after September 30. As a sitter you can expect me to care for your home as I would my own. Have owned 6 homes and have owned rental property as well. I am a retired educator who has a Master Degree with additional certification in various areas. My interest in the Mexican culture, architecture and flora is long-standing. - Jinny Walz, jinny.walz [-at-] sbcglobal.net, 620-664-6785, Todos Santos
---
Casa for Rent Pescadero - - Just a ten minute walk to the local beach and 2 miles from Los Cerritos. Beautiful garden area; Casa has spacious 700 square foot open floor plan, 2 queen sized beds, furniture, kitchen, full bath. Friendly Monthly Rate $250 USD - Richard Hulett, ranchodelasolas [-at-] yahoo.com, www.bajacasitas, 6121348915
---
Submit your Rentals Available/Wanted articles here: http://www.bajawesternonion.com/submitad.asp
---

---
Real Estate For Sale
---
For Sale - Up and coming Elias Calles, artists and new families moving to the area. For Sale 1,498 mts sq. lot with small buildings, palapa roofs, water storage for 10,000 gallons, water contract and city supply. Asking 75K. Level lot with ocean, sierra and river views. Motivated seller. - G. Meyer, gmanflash [-at-] yahoo.com, 6241377004, Elias Caies
---
Submit your Real Estate articles here: http://www.bajawesternonion.com/submitad.asp
---

---
Quote of the Day: &quot: Honesty pays, but it doesn't seem to pay enough to suit some people. <!-END QUOTE OF THE DAY ABOVE--> &quot: Kin Hubbard (1868 - 1930)
---
Community Calendar
Denotes New or Updated Onion Item This Week
---
Events
Sunday
Nov. 22 - Classical Music Performance in Todos Santos - Sylvia St.clair, sasinbaja [-at-] yahoo.com, 145-0563

Monday
Tuesday
Tuesday, August 4th - Ocean Safety Meeting -5 PM at Café La Esquin
Wednesday
Thursday
Friday
Saturday
---
Every Week
Monday Thru Friday
The News in English - CaboMil Radio 96.3 FM, 5:30-6:00 PM. Los Cabos Now - Wednesdays, 5:30 to 6:30 PM www.cabomil.com.mx and click on "LIVE"

Happy Hour at the Sandbar -3PM - Sunset
Monday Thru Saturday
Zumba Exercise and Dance Classes - 8:00 - 9:00 AM Stadium across from La Arca beginning Feb. 9th. - Doctora Oliva, 612-145-0201

La Coronela, Live Mexican Music - 12 - 3 PM, Hotel California, Todos Santos

Two For One Happy Hour - 3 - 6 PM, Shut Up Frank's, Todos Santos

Two For One Happy Hour - 5 - 6 PM, La Esquina, Todos Santos
Sundays
2 For 1 Sundays - At Café D'licia through August 31st. 9 am - 3 pm. Alicia , cafe.dlicia [-at-] gmail.com, 145-0862, Todos Santos

CaboMil Happy Hour - 6 :00 P.M. - 7:00 P.M. Radio 96.3 FM, In English.

Los Cerritos Beach Club - Sunset Sessions, Live music by Daline Jones and Diego Ramirez, 3 to 6 P.M.

Tennis-- Leslie Light, leslie.light1 [-at-] gmail.com

Daniel Siqueiros - Live Music noon to 3 PM, Hotel California, Todos Santos
Mondays
Basilfields Organic Fruit And Vegetable Stand 10:00 to 1:00, Colegio Militar across from Telcel, Todos Santos
Tuesdays
Manos Magicas - 9:30 A.M.at DIF
Wednesdays
Los Cabos Now - Cabomil 96.3 FM, 5:30 PM to 6:30 PM. in English, Host Sabrina Lear. Listen via computer, www.cabomil.com.mx

Recycling Center Open - 1-2 pm, Pescadero - SINADAES, AC, Contact MaryLo 612 130-3172 or marylomh [-at-] prodigy.net.mx

Basilfields Organic Fruit And Vegetable Stand. 10:00 to 1:00, Colegio Militar across from Telcel, Todos Santos

Live Music and All You Can Eat Pizza at The Sandbar, Pescadero

Tennis - Leslie Light, leslie.light1 [-at-] gmail.com
Thursdays
Mario's Bar at the Hotelito open from 6 pm until 11 pm.

Steak Night at La Canada Todos Santos, 6:00 P.M. Reservations Req'd 612-14-00069
Fridays
Michael's At The Gallery - Restaurant open at 6:30 pm. Michael Cope, mplcope [-at-] yahoo.com, 145-0500, Todos Santos

Mario's Bar at the Hotelito open from 6 pm until 11 pm

Basilfields Organic Fruit And Vegetable Stand 10:00 to 1:00, Colegio Militar across from Telcel, Todos Santos

Los Cerritos Beach Club - Sunset Sessions, live music , 3 to 6 P.M.

Shawn and Cowboy - 8 to 11 PM Live Music, Hotel California, Todos Santos

Live Reggae Band at the Sandbar

Tennis - Leslie Light, leslie.light1 [-at-] gmail.com
Saturdays
Karla y Mateo baking breadKarla y Mateo baking bread - 9 am - Casa Antigua (Topete/Horizonte) -

Michael's At The Gallery - Restaurant open at 6:30 pm. Michael Cope, mplcope [-at-] yahoo.com, 145-0500, Todos Santos

Mario's Bar at the Hotelito open from 6 pm until 11 pm.

Basilfields Organic Fruit And Vegetable Stand 10:00 to 1:00, Colegio Militar across from Telcel, Todos Santos

Music by Flashback - 8 P.M., Hotel California, Todos Santos

David de la Valle at Cerritos Beach Club 2:30 to 5:30

Live Music at The Sandbar
---
Workshops and Meetings
Monday Through Friday
Aerobics - 8 - 9 PM, La Arca, Todos Santos
Sundays
Mondays
Hatha Yoga, 8 AM, La Arca, Todos Santos

Hatha Yoga, 9 AM, Mini-Super Los Arcos, Pescadero

AA Meeting, Grupo Serinidad, 5 - 6 PM, Church Courtyard, Info: 145 0265 or 0364, Todos Santos
Tuesdays
Manos Magicas - 10:30 A.M. at DIF on Topete across from La Copa, Todos Santos

AA Meeting, Grupo Serinidad, 5 - 6 PM, Church Courtyard, Info: 145 0265 or 0364, Todos Santos

Yoga Ashtanga at La Arca 9:00 A.M., Todos Santos
Wednesdays
Hatha Yoga, 8 AM, La Arca, Todos Santos

Hatha Yoga, 9 AM, Mini-Super Los Arcos, Pescadero

AA Meeting, Grupo Serinidad, 11 - 12 PM, Church Courtyard, Info: 145 0265 or 0364, Todos Santos
Thursdays
Drawing Classes - 9:00 to 10:30 AM, Todos Santos, E mail or call for info and directions - Tori Sepulveda, oscarntori [-at-] yahoo.com, 612-136-6738

AA Meeting, Grupo Serinidad, 5 - 6 PM, Church Courtyard, Info: 145 0265 or 0364, Todos Santos
Fridays
Hatha Yoga, 8 AM, La Arca, Todos Santos

Hatha Yoga, 9 AM, Mini-Super Los Arcos, Pescadero

AA Meeting, Grupo Serinidad, 5 - 6 PM, Church Courtyard, Info: 145 0265 or 0364, Todos Santos
Saturdays
Plein Air Painting Workshop - Marsha Dahlquist - 108 0390

AA Meeting, Grupo Serinidad, 11 - 12 PM, Church Courtyard, Info: 145 0265 or 0364, Todos Santos

Please notify us of any Community Calendar updates here: http://www.bajawesternonion.com/submitad.asp

---


Help Support The Baja Western Onion!

We can accept donations by PayPal, check or direct deposit.
For more information, please visit our web site at

http://www.BajaWesternOnion.com/donate.asp.

Frequently Asked Questions

Copyright &copy: 2006 - 2009. The Baja Western Onion. All Rights Reserved.

---