Saturday February 21, 2009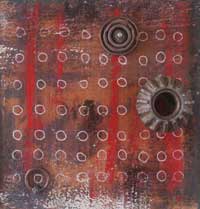 ---
News, Events and Announcements
---
---
Don't Forget This Sunday! - If you want to step back in time and while away the afternoon, peaking around the corners of historic homes and learning the histories and folklore that accompany them -this Sunday is the 15th Annual Historic House Tour! Just once a year, the generous owners of some of the oldest houses in Todos Santos as well as the famous Hotel California open their doors to help the community. All proceeds benefit the Children's Education and Medical programs of The Palapa Society of Todos Santos, A.C. as well as the Bomberos of Todos Santos.

In celebration of the event's 15th anniversary it will be the best year yet! There are NEW HOUSES on the tour this year and a wide selection of homemade tasty nibbles, wine and refreshments will be available at Hacienda Cordobal at the end of the tour. Do you want to know where JFK, Jr. slept when he was in town? Or where there is supposedly gold and silver stashed but never found? Are you interested in Mexican history and learning more about the revolutionary woman Coronela who fought in the war of 1910? Have you lived in the area for years but never had the time to learn about the town? Whether you're interested in Art, Architecture, History or Legends the Historic House Tour has something for you.
DATE: TOMORROW - Sunday, February 22, 2009
TIME: Tickets on sale from 10am-2pm. Houses open from 10am-3pm.
TICKETS: $20 USD or 250MN – includes guided tour. Registration at the Cultural Center.
For the same price you can take a guided tour or leisurely follow the map in the small radius of the Historic District on your own. It's a wonderful event for very worthy causes. See you Sunday! - Jennifer Rosen, palapasociety (-at-) yahoo.com, 145-0299, Todos Santos
---

---
This Week From The Community Calendar -
Sunday
Feb. 22 - 15th Annual Todos Santos Historic House Tour, 10 AM - 3 PM, Todos Santos palapasociety (-at-) yahoo.com
Feb. 22, Celebration Of Life For Tommy Lewis - 3:30PM, La Esquina. Info 612 16 92509. - Mary Howard, tommylewissurfboards (-at-) yahoo.com, 612 16 92509, Todos Santos
Feb. 22 - Asoc. De Artes "Artist Studio Tour", Los Barriles

Tuesday
Feb. 24th - Eco Cafe Series - Perry Eaton, Alaskan Artist, Activist. Will talk on Native American land rights and land development, and proposed oil drilling in ANWAR. 5:00 PM, La Esquina, Todos Santos

Thursday
Feb. 26 - Meet the Artists Series - 5:30PM, Featuring Mike McAllister. Visions in Cafelix. heronsnestbaja (-at-) earthlionk.net, 044-612-152-6166, Todos Santos
Feb 26 - Art, Live Music And Gourmet Food - 2-5pm, Jill Logan Gallery. Contact: Jill Logan, jilllogan2001 (-at-) yahoo.com, www.jilllogan.com, 01-612-14-50151

Friday
Feb. 27 - March 1 - Amrit Yoga Workshop - contact Irene Patch, ikp (-at-) boreal.org, 612-14-94332 (cell),

Saturday
Feb. 28 - Off Road & Classic Car Vehicle Show, 10 AM To 4PM, Hotel Palmas de Cortez. Email: tahoeclassiccars (-at-) yahoo.com, Los Barriles
---
Submit your News, Events and Announcements articles here: http://www.bajawesternonion.com/submitad.asp
---

---
Comments, Questions and Answers
---
Preserve The Natural Beauty Of Todos Santos
Please, No Building on the Dunes or in the Huerta. No Driving of Vehicles on the Dunes or Beaches.
Sponsored by the following local organizations of Todos Santos:
Artosan, A.C. • Asociación de Usuarios de Agua de Todos Santos, A.C. • Circulos Inc.
Asociación Residentes La Poza, A.C. • Asociación Residentes La Cachora, A.C. • Waikuri A.C.
---
Banorte New Phone Numbers - The new Banorte numbers are:
612 145-1041, 145-1049, 145-1050 - Elena Moreno
---
Lost - Lost my very groovy prescription dark glasses, brown frame, Raybands in a case. Fell out of my vehicle at night, 10 days ago, La Pastora area. I believe in miracles. Could you have found them? - Rebecca Silva Cota, bababindi (-at-) hotmail.com5, 612 13 25919
---
Police Shakedowns - I got "stung" last year on the Friday before Easter when I slowed to get propane at Gasapasa. Talked them down to 200 pesos, not dollars!even though they said dollars.No one would be at the police station the Friday before Easter so why waste my time.I was pulled over for exceeding the speed limit even though I was slowing down. The cops acted like they were writing a ticket, not .Pay in Mexican money. The peso is their dollar= dolares. You're a chum if you give them USD$ - Amy Conroy, amyhop (-at-) gorge.net, 612 111 6978
---
Phone Book - I just finished the page layouts for the phone book and would appreciate someone "hip to details & local info" to take a look --- Before I take it to the printer March 4. This is the kind of project that benefits from a fresh eye. Gracias - Jan, jans (-at-) janimagine.com, 145-0685
---
Pelican Deaths - Thursday late afternoon while walking along the beach north of the bocana in San Sebastian found a very disturbing sight, five freshly dead young pelicans and one dying one with a mangled right wing. One of the dead ones had a noose made of fishing line around its neck. Out in the ocean near the shore and directly across from this carnage were two big fishing trawlers. Looks suspicious. Does anyone handle wildlife violations? Who, how do I reach them? If this continues, it would be helpful for others to know where to go. Thank you - Yvonne Hall, yvonnemodel (-at-) hotmail.com, Todos Santos
---
Pelican Disaster - Does anyone know what's going on with the pelicans...there are hundreds dead and dying around the ocean side of the La Poza lagoon. Thanks, Janel - Janel, janelb3 (-at-) yahoo.com
---
Misplaced Ladder - Lent or left my 8' stepladder somewhere. If you know of its whereabouts please let me know. Gracias - Don Mitchell, kiwimay1999 (-at-) yahoo.com, 1450862, Todos Santos
---
*** Editor's note: - If you have a helpful reply to any of the above questions that would benefit our other readers, please also send a copy of your answer to the Baja Western Onion. Submit your Comments, Questions and Answers here: http://www.bajawesternonion.com/submitad.asp
---

---
Rides Needed/Available
---
Ride Needed For Two. - Cabo airport to Pescadero on March 6. Cora at mcjl (-at-) sonic.net - Cora
---
Submit your Rides Needed/Available articles here: http://www.bajawesternonion.com/submitad.asp
---
---
Restaurant and Food News
---

---
Submit your Restaurant and Food News articles here: http://www.bajawesternonion.com/submitad.asp
---
---
Music/Entertainment News
---
Submit your Music/Entertainment News articles here: http://www.bajawesternonion.com/submitad.asp
---

---
Pet Corner
---
---
Border Collie Pups - Purebred red and white border collie pups. Available after Feb 21. 1 female and 3 males remain. Prices range from $200-300. Contact Norm. 612 130-3162 or cel 624 122-0724 - Norman Rosenblatt, cabonorm (-at-) yahoo.com, Pescadero
---

---
Submit your Pet Corner articles here: http://www.bajawesternonion.com/submitad.asp (and remember to Spay and Neuter your pets)
---
---
Misc. For Sale/Wanted
---
Canvases For Sale - Two 40"x40" canvases, 1.5" deep, brand new, wrong size for me $140.US - Anne Popperwell, annepopperwell (-at-) yahoo.com, 624 1711 228, San Jose Del Cabo
---
Wifi Reception Problems? - Just received new shipment of high-power wifi gear. These radios are rated at 500mw, twice the power of a typical internal wifi radio. They come with external antennas which further increase reception. Works with Windows and Macs. Starting at 150.00us installed. Also have one nice used HP notebook looking for a new home. - Scott Cole, Scott (-at-) lgcc.com, www.pescadise.com, 612-134-0684, Pescadero
---
Mahogany Display Case - For Sale. This beautiful display case (44x19x8) has glass top, front and sides. 250 USD. - John Holmes, senoracobb (-at-) yahoo.com, 612-155-0622, Todos Santos
---
Vertical House Fans - I have two vertical house fans, take up less than one sq ft of floor space. Will trade for coconuts. Will accept almost any offer. - Ron Litz, Ronlitz1 (-at-) gmail.com, Todos Santos
---
Moving: Surfboards For Sale - Lots of boards to unload before heading north incl McTavish Micro/Watercooled Fun/Takayama Egg/Surf Diva/Hamilton Free Billy On Display at Pescadero Surf Camp NOW - Duane Daniels, duende (-at-) frontier.net, 612.134.8367, Todos Santos
---
Submit your Misc. For Sale/Wanted articles here: http://www.bajawesternonion.com/submitad.asp
---

---
Vehicles/Boats for Sale
---
2004 Nissan Sentra - runs perfect, excellent condition, 45,000 miles. $48,000 pesos - Mark Sherman, BajaVehicleDelivery (-at-) yahoo.com, 612 143 3316, Pescadero
---
Submit your Vehicles for Sale articles here: http://www.bajawesternonion.com/submitad.asp
---
---
Sales and Services
---
Skymed Representative For Todos And Pescadero - Medivac Protection - What would you do if faced with a critical accident or illness while in Baja? Do you know how you could get back home? An emergency air ambulance to the U.S. or Canada can cost tens of thousands of dollars! And in these hard economic times, saving thousands of dollars in the event of an unexpected medical emergency, is more important than ever!". As a SkyMed member, you are transported free! No deductibles, no copays, no claim forms. 100% paid to the destination you designate. SkyMed takes you HOME! For less than a dollar a day, you can have peace of mind!

If you have medivac coverage, (1) does it take you home or to the nearest qualified medical facility, possibly thousands of miles from your home? (2) does it require a copay on your part to pay for the transportation? (3) is there a deductible which could cost you several thousand dollars? Current costs for medivac to the US range from $18,000 to $30,000.

If you have US or Canadian medical insurance, but do not have the coverage to get you home in the event of a serious accident or medical emergency, contact Roxanne Rosenblatt, representative for SkyMed in Todos Santos and Pescadero. Call (612) 130-3162 or cel (624) 122-0724 for assistance. - Roxanne Rosenblatt, caboroxy (-at-) yahoo.com, www.skymed.com/RoxanneRosenblatt, Pescadero
---
March Class Psychocalisthenics® - Don't let the name scare you away! Psychocalisthenics is a series of exercises developed in 1958 by the Bolivian mystic and philosopher, Oscar Ichazo, the founder of the Arica® School. Psychocalisthenics awakens our organism in a serial fashion and produces a flash of vital energy through all of the muscles, organs, glands and tissue resulting in complete revitalization. Each exercise has a precise movement and breathing pattern that promotes anti-aging, improved health, mental clarity, emotional balance, expanded happiness, and increased agility.

The series is offered once each month and will be taught over 5 consecutive days. Each class is 1 hour 15 minutes. Once learned, you will be able to practice on your own taking 15-20 minutes to complete the series. Weekly/monthly practice sessions are available. Certified instructor, Rhoda Jacobs, will be offering classes 3:30-4:45 P.M. at La Arca. Dates of workshops are March 16-20. Tuition $650 pesos. You can try the first class of the series for $130 pesos before signing up for the 5 days. Arica® and Psychocalisthenics® are registered trademarks. - Rhoda Jacobs, barakabaja (-at-) gmail.com, 612-157-6088, Todos Santos
---

Todos Santos Technologies - Are you looking for technical solutions? Todos Santos Technologies provides Sales, Repair and Installation of:
Solar Electrical Systems
Whole-house and Kitchen Water Purification
Dish Network Satellite Television
HughesNet and iDirect Satellite Internet Systems
Home Wireless Networking and Voice Over Internet Telephone Equipment
Alan Thompson, Todos Santos Technologies, http://www.TodosSantosTechnologies.com, alan (-at-) TodosSantosTechnologies.com, Mexican Office: 612 145 0364 and 530 313 5225. US Office: 530 903 4257.
---

---
Grills And More - Hello my name is Fredy Suarez and I would like to invite you to come visit the new baja outdoor living bbq grills in la paz located on 5 de Febrero between Guillermo Prieto and Aquiles Serdan here we have all your outdoor needs. we carry brands like Weber, Broilmate, fire magic, american outdoor grill. The brands you know. We also have fire pits and much much more. come check us out we are open Sundays from 10 to 3. or call to make an appointment with me. I'm perfectly fluent in english and will be able to answer all your questions or doubts. Also check out our website. Hope to see you soon. - Fredy Suarez, osiriss1982 (-at-) hotmail.com, www.bajaoutdoorliving.com, 6121680188
---
Agave Plants - We have agave plants for sale starting at 100 pesos. We also have many different species of palms in pots starting at 150 pesos. Please call for an appointment to view. Rancho Del Mar KM 73 east of Rancho Nuevo. - Terry Mcbride, tleemcbride (-at-) gmail.com, 612-149-2743, Pescadero
---
Save Your Marriage! - Don't let conflict rob you of an enriched and loving marriage. Dr. David B. Hawkins, best-selling author of Nine Critical Mistakes Most Couples Make and Dealing With the Crazy Makers in Your Life, will be in Todos Santos from March 12-21 and will be seeing couples for marriage intensives. Read more about him at his website below. - David Hawkins, YourRelationshipDoctor (-at-) yahoo.com, www.YourRelationshipDoctor.com, 360.490.5446
---
Submit your Sales and Services articles here: http://www.bajawesternonion.com/submitad.asp
---

---
Rentals Available/Wanted
---
House Sitters Coming To Todos Santos - Married couple, with recent house sitting experience, looking to fill your needs in safeguarding your home while away. Providing live in services and care for the homeowner giving you peace of mind while away. Services available starting late May '09. - Aviel Rush, Pacific_Clean (-at-) me.com, 001 770 7186035, Baja California Norte
---
Caretakers - We are delighted with our decision to retire in Baja, and are looking for a situation as live-in caretakers. In exchange, we will maintain the house, provide loving care to resident pets, clean the pool, maintain the grounds, provide full-time security, and track monthly expenses for home and garden supplies; and utilities. We prefer newer construction, an indoor kitchen, a designated garden with a pool, and a view. We do not need furniture, with the exception of major appliances, but require adequate plumbing and wiring, air conditioning, and access to television and Internet services. We also offer help with private parties. We bake and cater: Traditional American, Tex-Mex, Fish & Seafood, German, Italian, East Indian, and some Asian cuisines. We are permanent residents, and prefer a long-term commitment. Our hope is that you can assist in our quest. - , ljoew (-at-) hotmail.com, La Paz
---
Best Oceanview Rentals In All Of Todos Santos! - Come visit our website at www.ricardoamigo.com or call our office at 619-270-2241-US number or 612-145-0551-mexican number for the best oceanviews and rates in Todos Santos - , billyraremex (-at-) gmail.com
---
Professional House Sitters Available - We are a responsible caring married couple that love healthy, friendly dogs & cats who are looking for an assignment in the La Paz area. We love it here. The dates we are available are from May/June through Oct/Nov. We do prefer a long term assignment, at least 6 months. We can do 1 year. We came from the SF Bay Area and are trying to retire in Mexico. References. - Jett Bahris, jettmex (-at-) gmail.com, 612-131-6223, La Paz
---
Submit your Rentals Available/Wanted articles here: http://www.bajawesternonion.com/submitad.asp
---
---
Real Estate For Sale
---

---
Distress Sale - Home on almost 1 acre at the end of Camino Los Caballos: (where the horse corals were located previously) in Las Tunas has been drastically reduced for quick sale. This lot borders the federal zone that stretches to the Bocana. No future neighbors to obstruct your view. Family tragedy necessitates this house be sold immediately. High quality finishes throughout this home. Will be sold with furnishings. See details on web site. Originally priced at $550k usd has been reduced to $475k usd. The seller will consider all offers, including short term seller financing. Call for viewing. - Dale Townsend, http://milagrorealestate,com, 612 145-0219
---
Rancho Del Sol On The East Cape - Beachfront and ocean view lots very close to where the new airport road is coming in south of Los Frailes. Developer financing available. - B Patterson, magiccoast (-at-) cox.net, http://www.ranchodelsoleastcape.com, 949 218 6788, Cabo Pulmo-East Cape
---

---
Submit your Real Estate articles here: http://www.bajawesternonion.com/submitad.asp
---

---
Quote of the Day: " Money can't buy friends, but it can get you a better class of enemy. <!-END QUOTE OF THE DAY ABOVE--> " ~ Spike Milligan
---
Community Calendar
Denotes New or Updated Onion Item This Week
---
Events
Sunday
Feb. 22, Celebration Of Life For Tommy Lewis - 3:30PM, La Esquina. Info 612 16 92509. - Mary Howard, tommylewissurfboards (-at-) yahoo.com, 612 16 92509, Todos Santos
Feb. 22 - 15th Annual Todos Santos Historic House Tour, 10 AM - 3 PM, Todos Santos palapasociety (-at-) yahoo.com
Feb. 22 - Asoc. De Artes "Artist Studio Tour", Los Barriles
March 29 - The Bootleggers' Ball comes to La Esquina. Todos Santos.
Mar. 22 - First Annual La Paz Arts Festival 8-5, Marina Palmira, La Paz, Contact: Maureen Ryan (bi-lingual) 612-122-9277 morene4 (-at-) yahoo.com
Mar. 29 - Assoc. De Artes 16th Annual "Festival de Artes" Rancho Buena Vista
Jun. 14 - ALMA Spay & Neuter Clinic, Los Barriles
Monday
May 11-13th, 2009 - The Fourth Annual Todos Santos Poetry Workshop led by Naomi Shihab Nye Email for details. - Janet Howey, janethowey (-at-) yahoo.com, Todos Santos
Jun. 8 - ALMA rummage Sale, Los Barriles
Tuesday
Feb. 24th - Eco Cafe Series - Perry Eaton, Alaskan Artist, Activist. Will talk on Native American land rights and land development, and proposed oil drilling in ANWAR. 5:00 PM, La Esquina, Todos Santos
Wednesday
Mar. 5-8 - Sexto Festival de Cine de Todos Santos
Apr. 22 - Rotary Club & UVERDE – "Earth Day" celebration
Thursday
Feb. 26 - Meet the Artists Series - 5:30PM, Featuring Mike McAllister. Visions in Cafelix. heronsnestbaja (-at-) earthlionk.net, 044-612-152-6166, Todos Santos
Feb 26 - Art, Live Music And Gourmet Food - 2-5pm, Jill Logan Gallery. Contact: Jill Logan, jilllogan2001 (-at-) yahoo.com, www.jilllogan.com, 01-612-14-50151
Mar. 26-29 - Baja Shakespeare , "Comedy of Errors" Rancho Buena Vista Call Marilyn at 624 142 8008 or email, bajarhino (-at-) yahoo.com, and your tickets will be in Will Call.
Friday
Feb. 27 - March 1 - Amrit Yoga Workshop - contact Irene Patch, ikp (-at-) boreal.org, 612-14-94332 (cell),
Mar. 13 - "Hairpiece" The Musical, Todos Santos, 7PM, $15. Info: bluemooninbaja (-at-) yahoo.ca
Saturday
Feb. 28 - Off Road & Classic Car Vehicle Show, 10 AM To 4PM, Hotel Palmas de Cortez. Email: tahoeclassiccars (-at-) yahoo.com, Los Barriles
Mar. 14 - "Hairpiece" The Musical, Todos Santos, 7PM, $15. Info: bluemooninbaja (-at-) yahoo.ca
Mar. 21 to 27 - Holistic Light Retreat, Buena Fortuna Gardens in la Ribera, Contact Kitzia Danel, luz.holistica (-at-) gmail.com, 624 1683225, La Ribera

---
Every Week
Monday Thru Friday
The News in English - CaboMil Radio 96.3 FM, 5:30-6:00 PM. Los Cabos Now - Wednesdays, 5:30 to 6:30 PM www.cabomil.com.mx and click on "LIVE"
Monday Thru Saturday
Zumba Exercise and Dance Classes - 8:00 - 9:00 AM Stadium across from La Arca beginning Feb. 9th. - Doctora Oliva, 612-145-0201
Basilfields Organic Fruit And Vegetable Stand. 10:00 to 1:00, Colegio Militar across from Telcel, Todos Santos
La Coronela, Live Mexican Music - 12 - 3 PM, Hotel California, Todos Santos
Two For One Happy Hour - 3 - 6 PM, Shut Up Frank's, Todos Santos
Two For One Happy Hour - 5 - 6 PM, La Esquina, Todos Santos
Sundays

CaboMil Happy Hour - 6 :00 P.M. - 7:00 P.M. Radio 96.3 FM, In English.
Los Cerritos Beach Club - Sunset Sessions, Live music by Dalina Jones and Diego Ramirez, 3 to 6 P.M.
Tennis-- Leslie Light, leslie.light1 (-at-) gmail.com
Daniel Siqueiros - Live Music noon to 3 PM, Hotel California, Todos Santos
Mondays
Tuesdays
Eco Cafe Series - 5:00 PM La Esquina, Todos Santos
Wednesdays
Peace and Loaf Bakery - 9 AM to noon, Calle Las Brisas, El Otro Lado, gruenitz10 (-at-) yahoo.com, peaceandloaf.blogspot.com, 612-118-3683, Todos Santos
The Sand Band and Pizza Night - 7 PM, The Sandbar, Pescadero
La Jardinera Organic Produce at La Esquina - 9:30 - 1 PM, Todos Santos
Tennis - Leslie Light, leslie.light1 (-at-) gmail.com
Thursdays
Steak Night at La Canada, Todos Santos, 6:00 P.M. Reservations Req'd 612-14-00069
Fridays
Music At Felipe's - Los Almas Perditos, Dave De La Valle and Jesse Hamilton, 6:30-8:30, Pescadero
Todos Tortugos Recycling Center 11:00 A.M. to noon- at Meliton Albanez (primary school near Cruz Roja), Todos Santos
Los Cerritos Beach Club - Sunset Sessions, live music , 3 to 6 P.M.
Shawn and Cowboy - 8 to 11 PM Live Music, Hotel California, Todos Santos
Tennis - Leslie Light, leslie.light1 (-at-) gmail.com
Saturdays
Peace and Loaf - 9 AM to noon, -Calle Las Brisas, El Otro Lado, gruenitz10 (-at-) yahoo.com, peaceandloaf.blogspot.com, 612-118-3683, Todos Santos
Music by Flashback - 8 P.M., Hotel California, Todos Santos

---
Workshops and Meetings
Monday Thru Friday
Aerobics - 8 - 9 PM, La Arca, Todos Santos
March 16 - 20, Psychocalisthenics Workshop, 3:30 - 4:45 PM, La Arca, 650 Pesos. Info Rhoda Jacobs, barakabaja (-at-) gmail.com, 612 157 6088, Todos Santos
Sundays
3rd Sunday each month, Open Reading, 3 PM, Todos Santos Gallery. Info: Scotty Mclemore, scottybcs (-at-) hotmail.com, 612-10-05872, Todos Santos
Dharma Talks and Guided Meditation with Robert K. Hall M.D. 10:00 A.M.--11:30 A.M. - La Arca, Todos Santos. (Translated into Spanish on the 1st Sunday each month)
Palapa Society Double Dutch Jump Rope Workshops, 4-5 PM, Central Plaza, Todos Santos, palapasociety (-at-) yahoo.com, 1450-299
Mondays
Todos Tortugeros, 2nd Monday each Month, 6 PM, Cultural Center, Todos Santos
Hatha Yoga, 8 AM, La Arca, Todos Santos
Hatha Yoga, 9 AM, Mini-Super Los Arcos, Pescadero
AA Meeting, Grupo Serinidad, 5 - 6 PM, Church Courtyard, Info: 145 0265 or 0364, Todos Santos
Tuesdays
Manos Magicas - 10 A.M.-12 P.M. at DIF on Topete across from La Copa, Todos Santos
AA Meeting, Grupo Serinidad, 5 - 6 PM, Church Courtyard, Info: 145 0265 or 0364, Todos Santos
T'ai Chi Classes - 4:15-5:30, La Arca, beginning December 2nd for 12 weeks - Rhoda Jacobs, barakabaja (-at-) gmail.com, 612 157 6088, Todos Santos
Yoga Ashtanga at La Arca 9:00 A.M., Todos Santos
Wednesdays
Hatha Yoga, 8 AM, La Arca, Todos Santos
Hatha Yoga, 9 AM, Mini-Super Los Arcos, Pescadero
AA Meeting, Grupo Serinidad, 11 - 12 PM, Church Courtyard, Info: 145 0265 or 0364, Todos Santos
Thursdays
Drawing Classes - 9:00 to 10:30 AM, Todos Santos, E mail or call for info and directions - Tori Sepulveda, oscarntori (-at-) yahoo.com, 612-136-6738
AA Meeting, Grupo Serinidad, 5 - 6 PM, Church Courtyard, Info: 145 0265 or 0364, Todos Santos
Fridays
Hatha Yoga, 8 AM, La Arca, Todos Santos
Hatha Yoga, 9 AM, Mini-Super Los Arcos, Pescadero
AA Meeting, Grupo Serinidad, 5 - 6 PM, Church Courtyard, Info: 145 0265 or 0364, Todos Santos
Saturdays
Plein Air Painting Workshop - Marsha Dahlquist - 108 0390
AA Meeting, Grupo Serinidad, 11 - 12 PM, Church Courtyard, Info: 145 0265 or 0364, Todos Santos


Please notify us of any Community Calendar updates here: http://www.bajawesternonion.com/submitad.asp