Wednesday February 18, 2009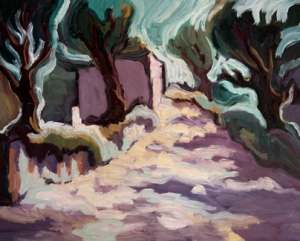 ---
News, Events and Announcements
---
---
Fourth Annual Todos Santos Poetry Workshop - This year's annual poetry workshop will be taught by Naomi Shihab Nye. The author of over 20 volumes of poetry and prose, Naomi has had her work presented on NPR's A Prairie Home Companion and The Writer's Almanac, as well as at local dharma talks by Robert Hall. Her work will be available shortly at El Tecolote Bookstore. A highly regarded teacher and speaker as well as poet, she will be sharing her talents with students at Serendipity Ventures May 11-13th. Email for details. - Janet Howey, janethowey (-at-) yahoo.com, Todos Santos
---

---
Do You Know What The World's Oldest Fine Art Material Is? - Mike McAllister does and he'll tell you all about it at the second session in the "Meet the Artists Series" at Visions, A community Gallery. Come to Visions in Cafelix at 5:30 on Thursday, February 26, 2009. Relax, have a beer or coffee, and find out all about (Opps, almost told you) and the influence it has had on art for over 15,000 years. We guarantee you'll be surprised! - Mike Mcallister, heronsnestbaja (-at-) earthlionk.net, 044-612-152-6166, Todos Santos
---
The Palapa Society's 15th Annual Historic House Tour - A historic year for the Historic House Tour, don't miss a great day in Todos Santos! Sunday, February 22, 2009 – Tickets on sale 10am-2pm, houses open 10am-3pm, $20 US or 250 pesos which includes a guided tour. Food court, refreshments and wine will be available for purchase after the tour in a beautiful setting. Whether you enjoy history, architecture, decorating or art, the Todos Santos Historic House Tour has something for everyone. All proceeds benefit the Education Scholarships and Children's Medical programs of The Palapa Society of Todos Santos, A.C. and the Bomberos of Todos Santos. For more information call or email - Jennifer Rosen, palapasociety (-at-) yahoo.com, 145-0299, Todos Santos
---
New East Cape Road Announced - This is from two newspapers in Baja California Sur
http://www.tribunadeloscabos.com.mx/newpage/index.cfm?op=por&recordID=69132&seccion=Local

http://www.oem.com.mx/elsudcaliforniano/notas/n1045672.htm
The governor confirmed that the 500 million pesos that were planned for the site will be totally financed by Canadian investors. It will be a tourist corridor La Ribera, Los Barriles and Buenavista.

Gov. Narciso Agundez Montano announced no later than three months would begin construction of the road-Airport-Palo Escopeta Cabo del Este, with an investment of more than 500 million pesos (approx $35 million USD) will be financed in full by the Spanish company Coral Baja that developed in the Eastern Cape area. Sudcaliforniano The president stressed that such work will be of great benefit to tourism development in the area of Cabo del Este, La Ribera, Los Barriles and Buenavista, but also benefit the livestock industry in the region.

After meeting with Spanish businessmen on Wednesday afternoon to discuss the investments announced in this area, the governor Narciso Agundez Montaño stated that foreigners led by John Ferri, are very interested in investing in this road, as well as developments La Ribera and Puerto Cortés. He recalled that the road will cost around 500 million pesos, about 43 kilometers long, which will be funded wholly by private investors, which will benefit the livestock sector and tourism development. With this work, he said, it is not the slightest doubt that will be a new tourist corridor that goes from the East Cape of San Jose to La Ribera, Los Barriles and Buenavista, as they have so much potential it has as Cabo San Lucas and San Jose del Cabo, we're delighted that foreign businessmen have taken full responsibility and our invitation to rely mainly on investment in Los Cabos and the state, said. He felt then that this is a work that detonate the area, hence the importance of investment but also of the work generated by the economic spill. Because Agundez Montaño said that at this critical time, it is encouraging for the state to continue to rely on private investment, "although the state investment for infrastructure is a little stop, we have all the confidence that employers are continue to encourage investment. " He stressed that this is an achievement of the efforts he made during his recent visit to Spain. - Brian Peters, cabobp (-at-) gmail.com, 949 218 6788, Cabo Pulmo-East Cape
---
Paddle Out And Celebration Of Life For Tommy Lewis - There will be a paddle out for Tommy on Sunday, February 22nd at La Pastora at 10:00AM. Then in the afternoon at 3:30PM we will have a celebration of his truly amazing life at La Esquina. We will have a fish BBQ with all the fixins for tacos and a pot luck so bring a dish if you wish. Beer and wine will be available for purchase or feel free to bring your favorite beverage. Everyone is invited, if you can`t make it to the paddle out, please come to the party or vise versa. Hope to see you all there! Any questions, call 612 16 92509. - Mary Howard, tommylewissurfboards (-at-) yahoo.com, 612 16 92509, Todos Santos
---
Off Road & Classic Car Vehicle Show (courtesy Baja Pony Express) - Sat. February 28, 10 AM To 4PM, Hotel Palmas de Cortez - Food will be served, the bar will be open. Classes include:
Beach Buggies, Sand Rails, Baja Bugs,
Score Pick-ups, Score Cars, Pre runners,
Classic and Antiques cars & trucks 1900 to 1972
Sponsored by: Electrica/Plomeria DeSudcalifornia, ing. Armando Molina, Roadrunner Café, Copper River Designs, Buzzard's Bay, El Viejo, Otra Vez, Tio Pablo's, East Cape Urgent Care Clinic A.C., La Casa, Di Don Roberto La Pizzeria, Baja Beach Co. Smokey's Grill & Cantina, El Barrillto

Dance to 50's and 60's music. No registration or entrance charges. Questions? Email: tahoeclassiccars (-at-) yahoo.com
---
Drawing Classes - Drawing on Thursday morning will skip March 26th, but resume on March 5th. We're loving studying values, techniques, perspective... a fresh look at our world, and all are welcome to come join us! Remember to come join us at Cafelix and the Visions Gallery for the "Meet the Artist" series - Thursday, March 26th Mike McAllister will share his thoughts on art at 5:30. Check out the new work coming into the gallery and also at Milagro up the street. - Tori Sepulveda, oscarntori (-at-) yahoo.com, 612-136-6738, Todos Santos
---
Holistic Light Retreat - Spring Equinox 21 to 27 March 2009 lead by Mayan Grandmother Flordemayo (from the International Counsul of the 13 Indigenous Grandmothers) and Kitzia Danel Howearth at the Buena Fortuna Gardens in la Ribera, BCS: Sacred and Sustainable ways of Living; Sweat lodge, Ritual Ceremony, healing foods, devotional songs, mindfulness gardening, medicine making and more.This event is a fundraiser to maintain Buena Fortuna Gardens and to support the recovery of Gabriel Howearth from Meningitis.Please assist, donate or sponsor someone to participate. If you are inetersted contact me ASAP for details. - Kitzia Danel, luz.holistica (-at-) gmail.com, 624 1683225, La Ribera
---
Pilates In Todos Santos - Hello everyone in pilates group. The new calendar is in our website which is: http://pilatesincabo.com. There you will see next weekend we have NO SESSIONS. We can expect your bookings from the 27 February and so on... Check out the calendar in website. Its in the home and book a class section. Cheers and hope to see you soon with a new Pilates session!! - Mara Adame, Certified Pilates Instructor, mara (-at-) pilatesincabo.com, , 624 1009601
---
Submit your News, Events and Announcements articles here: http://www.bajawesternonion.com/submitad.asp
---

---
Comments, Questions and Answers
---
Ironing - Does anyone out there know of someone who does ironing. I just don't want to do it anymore. - Carol Kelly, dalencarol (-at-) prodigy.net.mx, 612-130-3288, Pescadero
---
Looking For Window Cleaning - Saw an ad recently, can't remember name/number - Doug Colton, mamounatsea (-at-) hotmail.com, 044 612 149 1414, Todos Santos
---
Dentist In Cabo - I know a wonderful couple both are dentists, her name is Adriana Fascineto and her husband Pedro Ortiz, they work at San Jose del Cabo, at the El Cardon Plaza at Dental Health. Their phone number is 1425200. They've done a wonderful job with my family and friends. - Dr. Luis Landeros, luislanderos (-at-) gmail.com, 624.128.96.55, San Jose Del Cabo
---
Re: Dentist In La Paz Or Cabo - Regarding you inquiry in the Baja Western Onion about a dentist in La Paz or Cabo: We heard about this dentist from Pete & Cyndy Carter (Las Brisas) and saw him when we were in La Paz in December. He's a young, second-generation dentist in a brand new office with brand new equipment and (we think) very reasonable. We're moving to Todos Santos in mid-May and plan to see him several times over the summer to get caught up on some over-due dental work. Dr. Eduardo Talamantes Saenz, Corner of Reforma & Ramirez, Plaza Reforma, 2nd Floor, Suite #3, La Paz, BCS Tel: (612) 122-2202 Regards - Dick & Martita Archer, rja (-at-) rjarcher.com, (971) 322-2223, Todos Santos
---
Seeking The 3 Rescuers - On Sept 2, 2007 you three rescued me after I had broken my leg in the surf by the Lagoon. You got me off the beach to the ambulance at the fisherman's beach and then took the truck I was driving along with the dogs and went and found my wife and took her to the Clinic to meet me. A hearty "Thank You" not only publicly in this forum but we are going to be in Todos Santos 4/15 thru 5/6. My wife and I would like to get together with you to thank you personally. Hopefully you'll read this and contact us. - Bill Crain, wrccrain (-at-) gmail.com, United States
---
Bahia San Juanico - Has anyone out there ever driven to Bahia San Juanico, the one on the Cortez north of Loreto? Is it doable? Thanks Carl - Carl Marsch, carlosmarsch (-at-) prodigy.net.mx, 1450028
---
Bannorte Todos Santos Phone Number Needed - Hello, I am a local Pescadero resident currently traveling in South America. I am having trouble with my Bannorte ATM Card and need to call the local Todos Santos Bannorte Bank. If anyone could find this phone number and email it to me I will bring you a case of beer when I return. Very urgent, without my ATM card I will probably have to get a job. - Paul Von Koch, paulvonkoch (-at-) hotmail.com, Todos Santos
-------------------------------------------------
Paul, try (612) 145-0056 in Todos Santos and 1 800 BANORTE (226 6673) for system wide in Mexico.
---
Calling All Artists And Art Lovers! - You may have attended our successful opening show of some local artists at Cafélix (still running), and maybe you know about our series of "Meet the Artist talks" every two weeks that is getting rave reviews, also at Cafélix. We are Artists of Todos Santos, an informal group conceived to develop and support a visual arts community and to inspire and grow visual arts talent in Todos Santos. If you would like to be part of this group, or simply want to be kept informed of future events (such as our upcoming "Wall of Saints" paint-out day), please go to our web site below and register with us. - Vic Kirby, artistasdetodossantos (-at-) gmail.com, http://todossantosartists.blogspot.com/, 145-0586, Todos Santos
---
Classes Exchange. - I want to start studying French. I´m an English and Spanish teacher. Is there anyone who would like to exchange classes? - Joel Antonio Estamates , caballito_b (-at-) hotmail.com, www.inglesamerica.blogspot.com, 6121426184, Pescadero
---
Los Olvidados No More - Thanks to your immediate and generous response the little children of La Pastora agriculture camp had a memorable Sunday. Mattia distributed toys and clothing. When asked what they need most they all replied FOOD and BLANKETS. We are now researching the best source for wholesale beans, rice, corn flour , cooking oil, oranges, salt and diapers. They can use warm shoes, jackets in child sizes from infant to teens. The women have small feet, about a size 6 american. We will continue to assist them throughout the harvesting months. School on wheels will include them in their program. Human Rights is on the alert, and we thank you for your continuing contribution to their well-being. - Euva Anderson, horsejunkies (-at-) hotmail.com, 624 14 16881, Todos Santos
---
La Paz Organic - Does anyone sell organic TS produce yet in the La Paz public market? I will get the word out for you if you do. - Lee Moore, bajalee (-at-) aol.com, 122 8694, La Paz
---
Suspect From Carlsbad, CA May Be In The Area - This individual is wanted for questioning in a recent murder investigation in Carlsbad, California. It has been reported he may possibly be in the Los Cabos - La Paz area. More information here:
http://www.amw.com/fugitives/brief.cfm?id=63244
If you see this person, please use caution, do not approach him, and contact the Mexican and US authorities immediately:
http://www.usdoj.gov/marshals
In Mexico: 01 664 104 2800 Ext. 2915 y 2927
Email: gpoenlacetij (-at-) pgjebc.gob.mx
-
---
Help ! Bank Ate My Atm Card - Help .... The machine ate my ATM card, and my backup just expired. There is a replacement at my sisters. Are you flying down in the next week ? She can send the card to you in the states if you could possibly bring it down for me. Please help if you can, this is a cash society and I need to pay the rent in cash.
Thankyou - Ron Litz, Ronlitz1 (-at-) gmail.com
---
Share Mail Box San Lucas - I have an u.s. adress trougth mail boxes etc. I get all my mail from u.s. in about 10 days, i can send mail to u.s. as well, i have been using this service since 1998. need one person to share your payment will be about 750 pesos for the year - Lilia Pacheco, pachecolilia (-at-) hotmail.com, Cabo San Lucas
---
Chata's Estetica New Location - The road between Sol Mercado I and Ministerio publico (Calle Agustin Olachea), about 1 1/2 blocks from the highway on the right hand side in a pink casita with signs. She's there daily from 11am-8pm, although she may start taking Tuesdays as a day off. Her prices for hair cuts are 50 pesos for men and children, 70 pesos for women. I'm very happy with the way she cuts my hair! Her phone# is 612-140-8859 - Deborah Horn, deborahhorn (-at-) hotmail.com, Todos Santos
---
More "Shakedown" Traffic Stops Near La Paz - It's come to our attention that some members of the La Paz police force are again targeting motorists on the highway south of La Paz and extorting money.

One report was that a policeman in a white truck was parked all the way out at the 1/19 Y (outside the city limits) flagging down motorists, saying thy had been clocked driving 60 KM in the 40 KM zone (miles away) and demanding $1,000 pesos.

Popular advice is to either to play dumb, even if you speak Spanish, or refuse to pay, ask for the officer's name and badge number and ask to go to the Judistica.

Other advice from a thread on The Baja Nomad board, http://forums.bajanomad.com/viewthread.php?tid=36940
"The main Police department in La Paz is at the intersection of Mexico & Colima. IMO, this is something they'd only take seriously if people were willing to go in person & register an official complaint. I doubt they'd take anyone seriously if you aren't able to provide the officer's name and/or badge number & possibly the number or plate number of the vehicle, location & time of day.

There's also the option of filing a complaint with the Department of Tourism in La Paz (right side of the hwy heading into La Paz from the airport, just after the new Walmart & across from Baja Golf). There's an official translator on staff whose job is to intercede on the behalf of non-Mexicans (meaning you don't have to be a "tourist passing through", you can be a full or part-time resident) in all types of situations. Sr. Gonzales is really nice, knowledgeable & he'll be totally honest with you as to what resolution he feels in possible. Their services are totally free! The phone numbers for the Department of Tourism are: 124-0100 or 124-0103. Again, I believe you'd have to make an appointment to go in & register an official complaint in person."
-
---
*** Editor's note: - If you have a helpful reply to any of the above questions that would benefit our other readers, please also send a copy of your answer to the Baja Western Onion. Submit your Comments, Questions and Answers here: http://www.bajawesternonion.com/submitad.asp
---

---
Rides Needed/Available
---
Anyone Going To The Cabo Airport? - I need a ride from Todos Santos to Cabo San Lucas airport on Wednesday Feb. 25th. I need to be at the airport anytime before 9:00 PM. Will pay for gas. Please email. - , ninac (-at-) webportdata.com, Todos Santos
---
California Late This Week! - We are driving up to Southern California late this week, anyone wanna jump in and contribute? I have a 4runner and lots of Baja experience. - Nina, ninaneens (-at-) gmail.com, 6121477705
---
Shuttle Service - Shuttle between Todos Santos and airports in Los Cabos (SJD) or La Paz. $60 U.S. for individual with substantial discounts for group booking. Also personal shuttles to these cities from Todos Santos. - Brad Kahland, bmkahland (-at-) gmail.com, (044) 612 147 5019, Todos Santos
---
Submit your Rides Needed/Available articles here: http://www.bajawesternonion.com/submitad.asp
---
---
Restaurant and Food News
---
Best Tamales In Todos Santos - For all you tamale lovers out there, Jessie who is local to Todos Santos, makes the BEST chicken and beef tamales. You can call her at 044 612 102 1563 to place an order. She makes them on Thursdays for delivery in the evening and the cost is 12 pesos per tamale.I usually order 6 at a time but she can do any quantity. She recently filled an order for 225 tamales (for a Saturday delivery)! Jessie does not speak English so have a bilingual friend help when ordering. - Jennifer Power, powerful3 (-at-) roadrunner.com, Todos Santos
---
Slumdog Millionaire At Buena Vida Playing Again This Wed Feb. 18. - This Wednesday we will be showing Slumdog Millionaire again at 7:00 PM. Slumdog Millionaire has won over 30 different awards and has been nominated for 10 Oscars this year including Best Picture Of the Year. A Mumbai teen who grew up in the slums, becomes a contestant on the Indian version of "Who Wants To Be A Millionaire?" He is arrested under suspicion of cheating, and while being interrogated, events from his life history are shown which explain why he knows the answers. We will be offering our full menu for and the bar will be open for purchase through out the movie. You must be having dinner or two drink minimum per person. We will have a slight intermission. Seating is limited and we are not taking reservations so please come early to get a good seat. - Jessie Rutowski, jessierutowski (-at-) hotmail.com, 6121450215, Todos Santos
---
"The Reader" This Friday At Buena Vida - We will be showing The Reader this Friday at Buena Vida. The Reader starring Kate Winslet and Ralph Fiennes has been nominated for 5 Oscars and has won 8 other awards including Best Performance by an Actress in a Supporting Role in a Motion Picture.
THE READER opens in post-WWII Germany when teenager Michael Berg becomes ill and is helped home by Hanna, a stranger twice his age. Michael recovers from scarlet fever and seeks out Hanna to thank her. The two are quickly drawn into a passionate but secretive affair.

We will be showing it at around 7:00pm. We will be offering our full menu and the bar will be open for purchase through out the movie. You must be having dinner or a two drink minimum per person. Seating is limited and we are not taking reservations so please come early to get a good seat. If there is a high demand to see this movie we could show it again! Hope to see you there! It is a lot of fun! - Jessie Rutowski, jessierutowski (-at-) hotmail.com, 6121450215
---

---
Toro's Is Back--ole! - Rumor had it, Toro's was reopening in February. Word-of-mouth advertising provided those in the know with the most delightful Valentine's event of the night and two-thumbs-up positive review. Delicious food from the all-you-could-eat buffet, festive heart-felt decorations, raffle prizes, a DJ & two exceptional performers singing romantic Mexican ballets in the Mango Grove setting. All of this for a donation of 50 pesos! Unheard of, yet so like Giovanni and his family's humble and sincere warm-hearts. TORO's is back. Bravo! Open from 11-9, Tues-Sun, Toro's ph. 612 136 9969. - Debora, pelimcintire (-at-) yahoo.com, geegcsi (-at-) hotmail.com, 612 118 3423, Pescadero
---
Oscars Red Carpet Party At Buena Vida - Please join us at Buena Vida to celebrate the Oscars on Sunday Feb. 22 at 6 PM. We'll be projecting it on the Big screen. Full menu and drinks offered. - Jessie Rutowski, jessierutowski (-at-) hotmail.com, 6121450215
---
Submit your Restaurant and Food News articles here: http://www.bajawesternonion.com/submitad.asp
---
---
Music/Entertainment News
---
Live Music At Felipe's In Pescadero - Greg Kitchel continues to appear Saturday nites from 6:30 to 8:30 performing songs from his new cd Never Too Late To Do Nothin' At All, and a careful selection of covers. Treat yourself to fine food, live music, and be home by Baja Midnite! - Greg Kitchel, greg (-at-) gregkitchel.com, gregkitchel.com, 612 119 3705, Pescadero
---
"Hairpiece" A Hit In Cabo - One more show Monday Feb.23 at the Original Park Restaurant. 624 143-1927. Check the review on pg. 7 of new Gringo Gazette. Get your tickets for Todos Santos show on March 13 & 14 at El Tecolote, Encanto Real Estate and Coldwell Banker. - bluemooninbaja (-at-) yahoo.ca
---
Submit your Music/Entertainment News articles here: http://www.bajawesternonion.com/submitad.asp
---

---
Pet Corner
---
Looking For A Good Home... - Tristan is looking for a good warm home. Obedient friendly dog - loves the beach and walks. Good with all animals. Please inquire for a meeting if you are seriously interested... - Michael, MichaelMorel1973 (-at-) hotmail.com, 612.14.77.300, Todos Santos
---
---
Border Collie Pups - Purebred red and white border collie pups. Available after Feb 21. 1 female and 3 males remain. Prices range from $200-300. Contact Norm. 612 130-3162 or cel 624 122-0724 - Norman Rosenblatt, cabonorm (-at-) yahoo.com, Pescadero
---

---
Submit your Pet Corner articles here: http://www.bajawesternonion.com/submitad.asp (and remember to Spay and Neuter your pets)
---
---
Misc. For Sale/Wanted
---
Moving Sale - Next Saturday, February 21, 9 AM to 3 PM. Lots of quality household goods (no furniture) and tools. Rancho Nuevo located between Pescadero and Elias Calle, Km 73, the modern style yellow home with red tower on the beach. - Carmen Gutierrez, ave2cg (-at-) gmail.com , 612-111-7362
---
CB Radio& Backup Camera - I have a never used 40 channel + weather channels CB radio with mic and mounting bracket. Also a backup camera that mounts on your license plate with display screen for your dash w/mounting bracket. Would like to trade for coconuts. You make the offer, it will probably be accepted. Thanks I also have a Garmin GPS unit with dash mount and also have the Baja Software. If you are interested we can discuss (The GPS was $400-US new, and the Baja software was eighty) - Ron Litz, Ronlitz1 (-at-) gmail.com, Todos Santos
---
Ultralight Trike For Sale- - New 2009 Northwing 17m2 strutted wing, 2-seat trainer, saddlebags, 912 Rotax 84H.P. engine, 16 gallon gas tank, assist struts, sand tires, imported with factura and factory invoice. $39,832.00 USD. Lots of extras. Flying lessons included from Basic Flight Instructor. Perfect for whale watching, aerial photos, and more. Also 2006 Antares Trike, 15m2 strutted wing, 912S 100hp Rotax engine, 40 gallon gas tank w/1000 mile range, perfect condition, low hours, lots of extras, imported, $25,000 USD Roberto cell (624) 147-0326. - Robert Quirk, rq (-at-) todossantosrentals.net, (624) 147-0326
---
Last of the Moving Sale Items - Mexican Book Case-- 4 shelves and closed bottom ---$100.00 6 drawer -white wicker chest--$50.00 - white wicker hamper--$25. 00 - plastic hamper with wheels--$ 15.00 - oval brown coffee table--$ 50.00 - books-- paper-- $.50; hardback $1.00 - round rug-- $ 75.00 - Round Copper Table with 4 seaweed chairs---$1800. 00 - 2 twin bed sets-- with matt. and box springs and frames and headboards and coverlet and 1 sham--- $ 350.00--each. Prefer dollars but will exchange pesos. SALE only SAT. from 8 AM till 1 PM. and on Sunday 8 AM till 12 noon - Martha, mcr248 (-at-) yahoo.com, 123-5422/612-100-7100, La Paz
---
Garage/yard Sale - Saturday 2/21. Plumbing supplies, small appliances, floor polisher, floor jack, art supplies, lots of stuff. Cabover Camper. Left at street above "Sole Caliente" Look for the big palapa roof. - Richard Atkinson, balzak99 (-at-) yahoo.com, 612 348 2287, Todos Santos
---
Submit your Misc. For Sale/Wanted articles here: http://www.bajawesternonion.com/submitad.asp
---

---
Vehicles/Boats for Sale
---
29 Foot Californian - Check this out if you are looking for a fishing boat. MrRicks2 (-at-) aol.com, http://bajasur.en.craigslist.com.mx/boa/1020392990.html, Los Barriles
---
96 Land Rover Se7 - 65K original miles, dual AC, dual moonroofs, good condition, $5500 US, must sell!! - Diana, di4cabo (-at-) yahoo.com, 624-1059024, Cabo San Lucas
---
97 Ford Taurus - Must sell $2000US 97K original miles, original owner, Onappafa until April 2010, paid in full, just transfer to your name, mexician or gringo, great baja car, new brakes, good tires, has a Todos Santos dent! - Diana, di4cabo (-at-) yahoo.com, 624-1059024, Cabo San Lucas
---
Honda Xr650r - Very nice Honda Xr650r with over $2000 in aftermarket stuff. Low hours. $3500 - Greg, monolocogb99 (-at-) yahoo.com, 612-161-4734
---
Kawasaki Mule - 2000 2510 mule with hydraulic dump bed,4x4 workhorse. $5000 - Greg, monolocogb99 (-at-) yahoo.com, 612-161-4734
---
2003 Mitsubishi Montero Sport Xls - 6 CYL. 4WD Auto/ABS, A/C, Sunroof, Privacy Glass, AM/FM/CD, Leather, Sand Metallic, PWR, Cruise, Alarm, Alloy Wheels, 44,000 miles, Maintenance Records, Excellent Condition. US Plates USD$12,800.00. Call 624.117.4443 - Hailey Nicols, paradiseinteriors8 (-at-) yahoo.com, Cell. 624.117.4443
---
Submit your Vehicles for Sale articles here: http://www.bajawesternonion.com/submitad.asp
---
---
Sales and Services
---
Skymed Representative For Todos And Pescadero - Medivac Protection - What would you do if faced with a critical accident or illness while in Baja? Do you know how you could get back home? An emergency air ambulance to the U.S. or Canada can cost tens of thousands of dollars! And in these hard economic times, saving thousands of dollars in the event of an unexpected medical emergency, is more important than ever!". As a SkyMed member, you are transported free! No deductibles, no copays, no claim forms. 100% paid to the destination you designate. SkyMed takes you HOME! For less than a dollar a day, you can have peace of mind!

If you have medivac coverage, (1) does it take you home or to the nearest qualified medical facility, possibly thousands of miles from your home? (2) does it require a copay on your part to pay for the transportation? (3) is there a deductible which could cost you several thousand dollars? Current costs for medivac to the US range from $18,000 to $30,000.

If you have US or Canadian medical insurance, but do not have the coverage to get you home in the event of a serious accident or medical emergency, contact Roxanne Rosenblatt, representative for SkyMed in Todos Santos and Pescadero. Call (612) 130-3162 or cel (624) 122-0724 for assistance. - Roxanne Rosenblatt, caboroxy (-at-) yahoo.com, www.skymed.com/RoxanneRosenblatt, Pescadero
---
Experienced Babysitter - I'm available 7 days a week, for day and evening appointments. References available. Thanks, Roberta - Roberta Borghini, rborghin (-at-) gmail,com, 612+1339002, Todos Santos
---
Massage Therapist - and natural therapeutics specialist available in the Todos Santos area Feb 11-March 11. Sore muscles? Stressed out? Or just need to spoil yourself a little? Swedish, deep tissue, polarity, cranio-sacral, energy work. - dustydreams (-at-) hotmail.com, www.hummingbirdmidwifery.com, 612-143-1533, Todos Santos
---
Midwife - US-trained midwife available and willing to travel. Childbirth education, labor support, homebirth information. - dustydreams (-at-) hotmail.com, www.hummingbirdmidwifery.com, 612-143-1533, Todos Santos
---
Acupuncture & Traditional Chinese Medicine - treats allergies, acute and chronic pain, anxiety, depression, gynecological issues, and circulation issues. Acupuncture can support weight loss, smoking cessation, and much more. Call or email for more information on how Chinese Medicine can help restore balance for you or someone you love. - Jane Sipe, Licensed Acupuncturist, jasi57 (-at-) juno.com, 145-0110 or 612-151-7026
---
March Class Psychocalisthenics® - Don't let the name scare you away! Psychocalisthenics is a series of exercises developed in 1958 by the Bolivian mystic and philosopher, Oscar Ichazo, the founder of the Arica® School. Psychocalisthenics awakens our organism in a serial fashion and produces a flash of vital energy through all of the muscles, organs, glands and tissue resulting in complete revitalization. Each exercise has a precise movement and breathing pattern that promotes anti-aging, improved health, mental clarity, emotional balance, expanded happiness, and increased agility.

The series is offered once each month and will be taught over 5 consecutive days. Each class is 1 hour 15 minutes. Once learned, you will be able to practice on your own taking 15-20 minutes to complete the series. Weekly/monthly practice sessions are available. Certified instructor, Rhoda Jacobs, will be offering classes 3:30-4:45 P.M. at La Arca. Dates of workshops are March 16-20. Tuition $650 pesos. You can try the first class of the series for $130 pesos before signing up for the 5 days. Arica® and Psychocalisthenics® are registered trademarks. - Rhoda Jacobs, barakabaja (-at-) gmail.com, 612-157-6088, Todos Santos
---

Todos Santos Technologies - Are you looking for technical solutions? Todos Santos Technologies provides Sales, Repair and Installation of:
Solar Electrical Systems
Whole-house and Kitchen Water Purification
Dish Network Satellite Television
HughesNet and iDirect Satellite Internet Systems
Home Wireless Networking and Voice Over Internet Telephone Equipment
Alan Thompson, Todos Santos Technologies, http://www.TodosSantosTechnologies.com, alan (-at-) TodosSantosTechnologies.com, Mexican Office: 612 145 0364 and 530 313 5225. US Office: 530 903 4257.
---

---
Submit your Sales and Services articles here: http://www.bajawesternonion.com/submitad.asp
---

---
Rentals Available/Wanted
---
House For Rent In Las Brisas - - Available right now. Short-term (2 months) rental available in Las Brisas. $350 U.S. a month. -Bajakitties (-at-) yahoo.com
---
Professional House Sitters Available - We are a responsible caring married couple that love healthy, friendly dogs & cats who are looking for an assignment in the La Paz area. We love it here. The dates we are available are from May/June through Oct/Nov. We do prefer a long term assignment, at least 6 months. We can do 1 year. We came from the SF Bay Area and are trying to retire in Mexico. References. - Jett Bahris, jettmex (-at-) gmail.com, 612-131-6223, La Paz
---
Submit your Rentals Available/Wanted articles here: http://www.bajawesternonion.com/submitad.asp
---
---
Real Estate For Sale
---

---
Distress Sale - "Residencia el Posito" Beautifully detailed 3500 ft2 home at the end of Calle Los Caballos in Las Tunas. 2brm/ 2 br on 3.600 m2 of property adjacent to the federal zone. No neighbors or obstruction of view possible. View through the Bocana to the ocean. Potable water and Ejido irrigation water installed. 17 kw solar system plus 15 kw propane generator back up. Electricity is available if preferred. See web site for pics and more details. Reduced from $550,000 US to $475,00 US All offers considered. - Dale Townsend, milagrodale (-at-) yahoo.com, www.milagrorealestate.com, 612 145-0219
---
Landmark Restaurant Cabo San Lucas - This well-known Cabo San Lucas Restaurant has one of the best location's in Cabo. Located on Cabo's main drag -- next door to world famous Squid Roe nightclub on one side and the new Starbuck's Coffee shop on the other side, the Stop Light Restaurant is open seven days a week, from 8 a.m. to Midnight. - Roger Marius Ciceron, marius (-at-) bajamexrealty.com, http://bajamexrealty.com/cabo-restaurant-for-sale/index.shtml, 624-122-0167, Cabo San Lucas
---

---
Submit your Real Estate articles here: http://www.bajawesternonion.com/submitad.asp
---

---
Quote of the Day: " We cross our bridges when we come to them and burn them behind us, with nothing to show for our progress except a memory of the smell of smoke, and a presumption that once our eyes watered. <!-END QUOTE OF THE DAY ABOVE--> " ~ Tom Stoppard (1937 - )
---
Community Calendar
Denotes New or Updated Onion Item This Week
---
Events
Sunday
Feb. 22, Celebration Of Life For Tommy Lewis - 3:30PM, La Esquina. Info 612 16 92509. - Mary Howard, tommylewissurfboards (-at-) yahoo.com, 612 16 92509, Todos Santos
Feb. 22 - 15th Annual Todos Santos Historic House Tour, 10 AM - 3 PM, Todos Santos palapasociety (-at-) yahoo.com
Feb. 22 - Asoc. De Artes "Artist Studio Tour", Los Barriles
March 29 - The Bootleggers' Ball comes to La Esquina. Todos Santos.
Mar. 22 - First Annual La Paz Arts Festival 8-5, Marina Palmira, La Paz, Contact: Maureen Ryan (bi-lingual) 612-122-9277 morene4 (-at-) yahoo.com
Mar. 29 - Assoc. De Artes 16th Annual "Festival de Artes" Rancho Buena Vista
Jun. 14 - ALMA Spay & Neuter Clinic, Los Barriles
Monday
May 11-13th, 2009 - The Fourth Annual Todos Santos Poetry Workshop led by Naomi Shihab Nye Email for details. - Janet Howey, janethowey (-at-) yahoo.com, Todos Santos
Jun. 8 - ALMA rummage Sale, Los Barriles
Tuesday
Feb. 24th - Eco Cafe Series - Perry Eaton, Alaskan Artist, Activist. Will talk on Native American land rights and land development, and proposed oil drilling in ANWAR. 5:00 PM, La Esquina, Todos Santos
Wednesday
Mar. 5-8 - Sexto Festival de Cine de Todos Santos
Apr. 22 - Rotary Club & UVERDE – "Earth Day" celebration
Thursday
Feb. 26 - Meet the Artists Series - 5:30PM, Featuring Mike McAllister. Visions in Cafelix. heronsnestbaja (-at-) earthlionk.net, 044-612-152-6166, Todos Santos
Feb 26 - Art, Live Music And Gourmet Food - 2-5pm, Jill Logan Gallery. Contact: Jill Logan, jilllogan2001 (-at-) yahoo.com, www.jilllogan.com, 01-612-14-50151
Mar. 26-29 - Baja Shakespeare , "Comedy of Errors" Rancho Buena Vista
Friday
Feb. 27 - March 1 - Amrit Yoga Workshop - contact Irene Patch, ikp (-at-) boreal.org, 612-14-94332 (cell),
Mar. 13 - "Hairpiece" The Musical, Todos Santos, 7PM, $15. Info: bluemooninbaja (-at-) yahoo.ca
Saturday
Feb. 28 - Off Road & Classic Car Vehicle Show, 10 AM To 4PM, Hotel Palmas de Cortez. Email: tahoeclassiccars (-at-) yahoo.com, Los Barriles
Mar. 14 - "Hairpiece" The Musical, Todos Santos, 7PM, $15. Info: bluemooninbaja (-at-) yahoo.ca
Mar. 21 to 27 - Holistic Light Retreat, Buena Fortuna Gardens in la Ribera, Contact Kitzia Danel, luz.holistica (-at-) gmail.com, 624 1683225, La Ribera

---
Every Week
Monday Thru Friday
The News in English - CaboMil Radio 96.3 FM, 5:30-6:00 PM. Los Cabos Now - Wednesdays, 5:30 to 6:30 PM
Monday Thru Saturday
Zumba Exercise and Dance Classes - 8:00 - 9:00 AM Stadium across from La Arca beginning Feb. 9th. - Doctora Oliva, 612-145-0201
Basilfields Organic Fruit And Vegetable Stand. 10:00 to 1:00, Colegio Militar across from Telcel, Todos Santos
La Coronela, Live Mexican Music - 12 - 3 PM, Hotel California, Todos Santos
Two For One Happy Hour - 3 - 6 PM, Shut Up Frank's, Todos Santos
Two For One Happy Hour - 5 - 6 PM, La Esquina, Todos Santos
Sundays

CaboMil Happy Hour - 6 :00 P.M. - 7:00 P.M. Radio 96.3 FM, In English.
Los Cerritos Beach Club - Sunset Sessions, Live music by Dalina Jones and Diego Ramirez, 3 to 6 P.M.
Tennis-- Leslie Light, leslie.light1 (-at-) gmail.com
Daniel Siqueiros - Live Music noon to 3 PM, Hotel California, Todos Santos
Mondays
Tuesdays
Eco Cafe Series - 5:00 PM La Esquina, Todos Santos
Wednesdays
Peace and Loaf Bakery - 9 AM to noon, Calle Las Brisas, El Otro Lado, gruenitz10 (-at-) yahoo.com, peaceandloaf.blogspot.com, 612-118-3683, Todos Santos
The Sand Band and Pizza Night - 7 PM, The Sandbar, Pescadero
La Jardinera Organic Produce at La Esquina - 9:30 - 1 PM, Todos Santos
Tennis - Leslie Light, leslie.light1 (-at-) gmail.com
Thursdays
Steak Night at La Canada, Todos Santos, 6:00 P.M. Reservations Req'd 612-14-00069
Fridays
Music At Felipe's - Los Almas Perditos, Dave De La Valle and Jesse Hamilton, 6:30-8:30, Pescadero
Todos Tortugos Recycling Center 11:00 A.M. to noon- at Meliton Albanez (primary school near Cruz Roja), Todos Santos
Los Cerritos Beach Club - Sunset Sessions, live music , 3 to 6 P.M.
Shawn and Cowboy - 8 to 11 PM Live Music, Hotel California, Todos Santos
Tennis - Leslie Light, leslie.light1 (-at-) gmail.com
Saturdays
Peace and Loaf - 9 AM to noon, -Calle Las Brisas, El Otro Lado, gruenitz10 (-at-) yahoo.com, peaceandloaf.blogspot.com, 612-118-3683, Todos Santos
Music by Flashback - 8 P.M., Hotel California, Todos Santos

---
Workshops and Meetings
Monday Thru Friday
Aerobics - 8 - 9 PM, La Arca, Todos Santos
March 16 - 20, Psychocalisthenics Workshop, 3:30 - 4:45 PM, La Arca, 650 Pesos. Info Rhoda Jacobs, barakabaja (-at-) gmail.com, 612 157 6088, Todos Santos
Sundays
3rd Sunday each month, Open Reading, 3 PM, Todos Santos Gallery. Info: Scotty Mclemore, scottybcs (-at-) hotmail.com, 612-10-05872, Todos Santos
Dharma Talks and Guided Meditation with Robert K. Hall M.D. 10:00 A.M.--11:30 A.M. - La Arca, Todos Santos. (Translated into Spanish on the 1st Sunday each month)
Palapa Society Double Dutch Jump Rope Workshops, 4-5 PM, Central Plaza, Todos Santos, palapasociety (-at-) yahoo.com, 1450-299
Mondays
Todos Tortugeros, 2nd Monday each Month, 6 PM, Cultural Center, Todos Santos
Hatha Yoga, 8 AM, La Arca, Todos Santos
Hatha Yoga, 9 AM, Mini-Super Los Arcos, Pescadero
AA Meeting, Grupo Serinidad, 5 - 6 PM, Church Courtyard, Info: 145 0265 or 0364, Todos Santos
Tuesdays
Manos Magicas - 10 A.M.-12 P.M. at DIF on Topete across from La Copa, Todos Santos
AA Meeting, Grupo Serinidad, 5 - 6 PM, Church Courtyard, Info: 145 0265 or 0364, Todos Santos
T'ai Chi Classes - 4:15-5:30, La Arca, beginning December 2nd for 12 weeks - Rhoda Jacobs, barakabaja (-at-) gmail.com, 612 157 6088, Todos Santos
Yoga Ashtanga at La Arca 9:00 A.M., Todos Santos
Wednesdays
Hatha Yoga, 8 AM, La Arca, Todos Santos
Hatha Yoga, 9 AM, Mini-Super Los Arcos, Pescadero
AA Meeting, Grupo Serinidad, 11 - 12 PM, Church Courtyard, Info: 145 0265 or 0364, Todos Santos
Thursdays
Drawing Classes - 9:00 to 10:30 AM, Todos Santos, E mail or call for info and directions - Tori Sepulveda, oscarntori (-at-) yahoo.com, 612-136-6738
AA Meeting, Grupo Serinidad, 5 - 6 PM, Church Courtyard, Info: 145 0265 or 0364, Todos Santos
Fridays
Hatha Yoga, 8 AM, La Arca, Todos Santos
Hatha Yoga, 9 AM, Mini-Super Los Arcos, Pescadero
AA Meeting, Grupo Serinidad, 5 - 6 PM, Church Courtyard, Info: 145 0265 or 0364, Todos Santos
Saturdays
Plein Air Painting Workshop - Marsha Dahlquist - 108 0390
AA Meeting, Grupo Serinidad, 11 - 12 PM, Church Courtyard, Info: 145 0265 or 0364, Todos Santos


Please notify us of any Community Calendar updates here: http://www.bajawesternonion.com/submitad.asp