Saturday February 07, 2009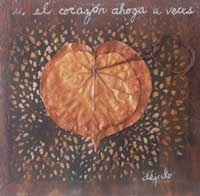 Artwork Courtesy of
Gloria Ruenitz
---
News, Events and Announcements
---
SAVE THE DATE -Sunday, March 29 - The Bootleggers' Ball comes to La Esquina. Sunday, March 29, 2009 Vaudeville style entertainment. Great Door Prizes - Gambling - Drinks- Live Auction - On site Kid's Room with Sitters. More information coming soon.
---
Los Olvidados, The Forgotten - As a Human Rights representative for Todos Santos I would like once again to solicit your generous assistance in bringing a bit of warmth into the grim life of the little children of the agricultural camp slaves. They are freezing, sleeping on damp ground, being carted back and forth from dawn to dusk, barefoot, scant attire. While we are working on legally improving their subhuman living conditions (teachers, medical care, hygiene) we could use any of your child´s outgrown warm sweaters, jackets, shoes etc, sizes newborn to old age. If you have no children but would like to donate funds or new or used articles of clothing for the children or their parents, you can find me at Mixtica on Hidalgo 11 AM to 4 PM. I will be happy to collect your contributions. Thank you Ted and Laurie for your huge hearts! - Euva, horsejunkies (-at-) hotmail.com, cel 624 14 16881, Todos Santos
---
Eco Cafe, Tuesday February 10th - We are privileged to be showing the film, Quest For Honor, which debuted at Sundance Film Festival a couple of weeks ago. Texas based photographer/author/filmmaker Mary Ann Smothers Bruni's gripping, contemporary hour long documentary reveals the brutality of the routine "honor killings" of thousands of Kurdish women in northern Iraq. This searing film centers on particular cases brought to Bruni's attention, and shows how Kurdish women between the ages of 13 and 18 are grappling with such oppression. Despite the disturbing nature of this subject, these women are profoundly hopeful and believe that centuries-old attitudes can be changed. Many thanks to Larry Taub, one of the film's producers, who was able to get permission for us to have a special screening of this remarkable film. Please note, due to daylight affecting the screen, we will be showing Quest For Honor at 6pm. - , info (-at-) artosan.com
---
---
Valentine's Celebration For New Parque In Elias Calles - Please join our community for a Valentine's Day Fiesta supporting the New Community Center and Park in Elias Calles Saturday, February 14th, 2 PM ~ 6 PM At the Children's Park in Elias Calles KM 79, beside the school Buffet Mexicano Delicioso, live music, artists presentations Tickets available in advance from Sub-delegado Jesus Zarate at the carnitas stand at KM 79 or from members of our community. Or pay at the park when you arrive. Donation $100 pesos por favor, all net proceeds go to the park project. - Bobbi Mcelravey, bobbimc1 (-at-) gmail.com, 530-613-6199
---
Dr. Tomas The Verterinarian - Tomas will be at my house in El Rio on Feb. 17th from 8:30AM. If your animal needs to see him please call me for an appointment. He also will have all the meds, Frontline, etc. - Pat Cope, Call or write for more info or directions: mplcope (-at-) yahoo.com, 1450500 or 1450148, Todos Santos
---
"Meet The Artist" Series Starts Thursday February 12th - Artists of Todos Santos presents the first of the "Meet the Artist" Series at VISIONS, a Community Gallery inside CAFELIX. Gloria Santoyo Ruenitz (www.ruenitz.com) will be our first speaker on Thursday, Feb. 12th, 2009 at 5:30 p.m. Please join us in taking a peek into the artist's background, inspiration and process. Coffees, lattes, dessert and wine will be available at Cafelix. Don't miss it! - Gloria Ruenitz, gruenitz10 (-at-) yahoo.com, todossantosartists.blogspot.com, 612-118-3683, Todos Santos
An example of Gloria's art is featured at the top of today's issue of the Baja Western Onion -
---
Calling All Docents! - Sunday, February 22 is the annual Historic House Tour and we are once again inviting volunteers to join us as Docents in this our very special 15th year. Docents will receive information about one of the historic houses and serve as host/hostess in that house for 2 1/2 hours. Our docents have added much to the fun and festivities, so if you would like to join us and serve as a docent, please contact Sharon Morris and let her know! - Sharon Morris, serendipityventures (-at-) yahoo.com, 612-108-3502, Todos Santos
---
Don't Miss Miguel De Hoyos and Alex Depue in Concert Tomorrow, Sunday, Feb. 8th - At La Cañada Del Diablo from 3 PM to 6 PM. Tickets are $150 pesos at the door. This is sure to be a full house so come early for best seating. For more information and videos of Alex and Miguel's music, visit: http://www.bajawesternonion.com/alex_depue_miguel_de_hoyos.asp
---
Cocktail Exhibition At Emporio, Hotel California - We are glad to announce our next Art Exhibition this Sat. Feb 7th. We'll be featuring the newest sculpture collection by famous Jose Torres, paintings by Ivan Hernandez, stunning jewelry by designer Lupita Aguilar & children's fashion jewelry by Brenda Casillas!! Don't miss it. Drinks & appetizers will be serve from 12:00 to 4:00pm. - Rosy Ramirez, rousramirez (-at-) hotmail.com, 1450217
---
Relaxing Into Life: Amrit Yoga Workshop In Todos Santos: February 27th - March Lst - In this workshop, learn how the tools of yoga can be used to meet life in a way that optimally serves our own health, well-being and happiness -- moving us into flow with life rather than a constant struggle against it. Learn how to find alignment and energetic opening in each pose; discover the relationship between the posture of the body and the posture of the mind; release mental and emotional tension held in the form of muscular patterning. President/Developer of the core program curriculum of the Amrit Yoga Institute, Kamini Desai,Ph.D. has been welcomed for her hands-on, experiential style of teaching in over 10 countries around the world. Tuition: $150 full weekend before February 10th ($200 after); $40 Friday only (7-9pm); $120 Saturday only (9-12 & 1:30-4:30pm); $60 Sunday only (9-12pm). Location: LA ARCA (Friday & Saturday sessions); La Esquina (Sunday session). - Irene Patch, ikp (-at-) boreal.org, 612-14-94332 (cell), Todos Santos
---
Naomi Shihab Nye - The Fourth Annual Todos Santos Poetry Workshop will be led by Naomi Shihab Nye, an award-winning poet, educator and anthologist. An Arab American, she has traveled widely and written wisely about our shared humanity. Much admired by fellow poets and thousands of students, she will be teaching May 11-13th, 2009, at Serendipity Ventures. - Janet Howey, janethowey (-at-) yahoo.com, 612-169-4252, Todos Santos
---
Hiking With Mules In Sierrra Laguna - ROOM FOR TWO MORE. We leave from Todos Santos, bus depot on Monday Feb 9 at 8 AM. Or just after 8 AM at Pescadero. Bus to Cabo, change bus to Santiago, arriving before noon. We will be picked up at noon, on the highway, and driven the 15 KM to Rancho San Dionisio, where mules and a guide will be ready to leave that afternoon. We will have 4 days and 3 nights. We each need to bring our own food, tent, sleeping bag, water, etc, and the mules will carry it all. We will walk. The cost is 400 p per day for each mule (max 3 people's gear per mule), and 400 p per day for the guide. Ie, approx $60 total per day,or $15-20 each per day, if the 4 currently interested come. F anyone has a car, and wants to drive, look for us at the Todos Santos bus depot before 8 AM. on Monday. I think that is all I can tell you for now. We have room for 2 more people easily, so just show up. Gracias, Susana. It will be an amazing trip - Susan Holvenstot, cvec17 (-at-) hotmail.com, na, na, Todos Santos
---
Hatha Yoga In Pescadero - Hatha Yoga in Pescadero in Mini-Super Los Arcos Mondays, Wednesdays and Fridays at 8 AM.- Mayra Torres, pithaya_dp (-at-) hotmail.com, 13 030 06, Pescadero
---
1,800 Baja Western Onion Subscribers - We're happy to announce that, as of earlier today, we passed the 1,800 Subscriber mark for the Baja Western Onion. Because of your referrals to your friends and neighbors, we've experienced phenomenal growth in a short amount of time. We want to take this opportunity to thank you, our long-time subscribers, and to welcome all our new readers. With Best Regards From The Baja Western Onion Staff - Alan Thompson, Debra Webster and Maryann Douglas. For advertising information, contact alan (-at-) bajawesternonion.com, or visit http://www.bajawesternonion.com/advertising.asp.
---
Submit your News, Events and Announcements articles here: http://www.bajawesternonion.com/submitad.asp
---

---
Comments, Questions and Answers
---
City Water Has Been Shut Off - We've received a report that the city water has been off for at least three days in the Las Brisas area and also probably parts further North to Las Tunas. Please conserve. -
The Baja Western Onion
---
UPS In BCS (courtesy Baja Pony Express) - UPS now has Offices in Cabo, La Paz, and San Jose. we've seen several of their trucks during the last few trips and we just happened to see a couple of the drivers at Costco having lunch and they confirmed that they will be delivery here in BCS. FINALLY we can get packages from back home and send things back. Patricia
---
Child Play Date - Looking for English speaking play dates for our children (2.5 years and 7 months). Just moved to the area and are looking to make new friends and get to know many nice people. We live in Elias Calles and are willing to travel either way to make new friends and get to know locals. - Julie, rob.reisen (-at-) cookeaqua.com, Todos Santos
---
Neighborhood Watch Alert: Suspicious Activity In Las Tunas - We've received a couple of reports of suspicious activity at night in the Las Tunas area over the past few days; cars entered and glove boxes rifled, attempts to open locked gates, etc. This has occurred specifically in the area around Calle de Las Estrellas and Calle de Los Mangos.

Please be vigilant for the sake of yourselves, as well as your neighbors. Keep your cars and gates locked (and adopt a dog from Mariposa's ;). And report any suspicious activity, or persons loitering in the area, to the police (Dial "060" or "066"). Also, report suspicious activities to the Baja Western Onion. If we all work together to keep a neighborhood watch, we can help keep each other safe and secure. -
The Baja Western Onion
---
Wanted-- Baby Bassinet - Looking for a sleeping accommodation for a less than 6-month-old baby, April 18-25. Borrow, rent or purchase. - Debora, pelimcintire (-at-) yahoo.com, 612 118 3423
---
U.S. Stamps - Does anyone know where you can buy US postage stamps in Todos Santos, Cabo, or La Paz? Please let me know and I'll publish the answer here in the Onion. - Alan Thompson, alan (-at-) baja1.com, 530 903 4257, Todos Santos
---
Need Frame Maker - There used to be a frame-maker in Todos Santos, but not any more. I have several prints of different sizes to be framed. - Pierre Jambor, pierrejbor (-at-) gmail.com, 612 1563644, Todos Santos
---
US Mail Pick Up And Drop Off At Hotel California - This is a reminder that Debbie Stewart at the Hotel California kindly lets you drop off your US-bound, US-stamped mail at the Message Desk inside the Hotel California. Other helpful people then stop by to pick up the mail and take it North to mail it in the US on their return journeys.

If you're heading North, make it a habit to check with the Hotel before you leave town. Save yourself some time and call first to see if there is any mail to pick up: 011-52-612-145-0525, or Email info (-at-) hotelcaliforniabaja.com. You'll be doing an easy good deed and, who knows, someday someone will take you mail North for you!
The Baja Western Onion
---
*** Editor's note: - If you have a helpful reply to any of the above questions that would benefit our other readers, please also send a copy of your answer to the Baja Western Onion. Submit your Comments, Questions and Answers here: http://www.bajawesternonion.com/submitad.asp
---

---
Rides Needed/Available
---
Need Small Package Brought From Portland - Help!! I need a small package brought from Portland to Todos Santos anytime before March 8th. It's a child's rain jacket purchased at REI. Can be delivered just about anywhere in the metro area, but the package is in Lake Oswego. - Patricia Baum, teampaty1 (-at-) hotmail.com, 612 145-0882
---
Need Ride Please- Airport To TS 02/09/09 - My son and I need a ride from the airport to TS Monday, 2/9/09. - getting in on an Alaska flight at 12:15 PM - will pay for gas - many thanks, susan at wubaja (-at-) msn.com cell in U.S. 323.251.3923 -
---
From L.A. To Baja - I need to bring down two rooms of furniture (not large) from my home in Encino (Los Angeles) to my home in Los Barriles. If anyone has an empty enclosed trailer they need brought down - I have a Dodge truck to pull it. Or, if anyone is driving down with VERY LITTLE to no "stuff" in their trailer - I will pay for ALL of your fuel costs down the Baja if you can bring the furniture down with you. Muchas Gracias - Call or email Janel or David at 624.137.0686 (cell) or 624.175.9102 (cell) or email- Janel Faraci, janel91436 (-at-) aol.com, 624.137.0686, Los Barriles
---
Submit your Rides Needed/Available articles here: http://www.bajawesternonion.com/submitad.asp
---
---
Restaurant and Food News
---

---
Scoop Hotel and Supper Club in Cabo San Lucas - Scoop is a night club offering fine fusion cuisine and live entertainment nightly. This new eating and drinking hole is brought to you by the wonderful folks who bring you the Gringo Gazette, Carrie Duncan and David Flores.
Scoop has a stage, a dance floor, three separate bars, a private dining room for 12, and a conference room that seats 60, and is available for your special events. There is a video screen for your presentations. We encourage singles to eat at the communal table, so if you find yourself alone for the evening, don't be shy, come on down anyway and while you're eating dinner, you can hustle up a dance partner for later!

Scoop has ample parking, just pull up to the front of the building and Tony will direct you to one of our parking lots or he will park your car for you, if you prefer. And there's no need to drive back home after an evening out at Scoop. Now until March 15th, we're offering a special discounted rate on our rooms in the Scoop Hotel at only $39 per night.

So come on down to Scoop and enjoy sophisticated gourmet food and live entertainment every night. It's where your friends hang. - Find us on the web at www.scoopcabosanlucas.com. For Reservations or Info, Contact Patty at patty (-at-) scoopcabosanlucas.com or Carrie at carrie (-at-) gringogazette.com, 624 143 0865, Cabo San Lucas
---
Submit your Restaurant and Food News articles here: http://www.bajawesternonion.com/submitad.asp
---
---
Music/Entertainment News
---
---
Submit your Music/Entertainment News articles here: http://www.bajawesternonion.com/submitad.asp
---

---
Pet Corner
---

---
Submit your Pet Corner articles here: http://www.bajawesternonion.com/submitad.asp (and remember to Spay and Neuter your pets)
---
---
Misc. For Sale/Wanted
---
Moroccan Decor - Rugs, mats, pillows, leather pouffs, lanterns, coffee tables, trays, pottery, baskets, slippers, scarves. Original, one-off crafted pieces from Morocco. By appointment. Please call or email. - Sabrina Cavenaghi, sabribri (-at-) mac.com, 612 167 4659, Todos Santos
---
Do You Have Unused Folding Tables? - I am looking for any tables such as card tables or small round tables, anything that folds easily and could fit into the back seat or trunk of our Ford Taurus. If you have any unused tables that are approx. desk height that you think you might want to give away or sell to us, please get in touch. The tops should be level but they will be covered with cloths so they don't have to be beautiful. Tripod tables, square, oblong are fine. What have you? Cuanto cuesta? These are for display and Daniel needs a small one for performing to put his laptop and a couple of things on. - Ellen And Daniel Siqueiros, ellen (-at-) ellensiqueiros.com, www.ellensiqueiros.com, 612-145-0141, Todos Santos
---
The Great Gig Book (1996 Edition) "blue Book" - Are you a working musician who takes requests ? Or you just love to gather around your piano with friends ? This loose leaf Blue binder gig book has 768 songs (with lyrics and good chord changes) for professional musicians. Indexed by alphabet and by style for quick reference. This is solid and will trade for 15K coconuts . - Ron Litz, Ronlitz1 (-at-) gmail.com, Todos Santos
---
Propane Fridge Wanted - We are aware that a lot of folks are now "on the grid" (electricity) and might be replacing their propane fridges with electric 'fridgerators. We are looking for a large size PROPANE FRIDGE. If you are looking to sell your clean and cared for large size propane fridge please email us at kristin_moro (-at-) hotmail.com. Many thanks - Viva Aloha! - Kristin Moro-Wise, Todos Santos
---
Propane Refrigerator Wanted - we need a propane refrig, any size. live in Las Tunas. - Christine Douglas, cdoug1946 (-at-) yahoo.com, 612-134-1055, Todos Santos
---
Display Case For Sale. - Beautiful mahogany display case (44 x 19 x 8). Glass top, front and sides. Chain holds top open. $350 US. If interested call or email. - John Holmes, senoracobb (-at-) yahoo.com, 612-155-0622, Todos Santos
---
Looking For A Propane Gas Fridge - We are building a little casita off the grid and would love to buy a gas refrigerator. Does anyone have one they are looking to sell or know if and where they are sold in Mexico? Thank you very much! Chloe and Liam - Chloe Conger, chloeconger (-at-) gmail.com, 612 147 1405, Pescadero
---
Submit your Misc. For Sale/Wanted articles here: http://www.bajawesternonion.com/submitad.asp
---

---
Vehicles/Boats for Sale
---
Trailer Wanted - need trailer. Exchange in palms, plants or dinero. - Zephr, calistoflores (-at-) hotmail.com, 612-149-4559, Todos Santos
---
GMC 1994 Pick-up For Sale, Excellent Cond. - GMC Sierra Z-71. Both body and engine are in excellent condition. Power windows, locks, auto seat, 4-wheel drive, bed liner and rear seat. Has been impeccably maintained. Not imported. $4,750.00 - Rod Bradley, go2rcb (-at-) gmail.com , 612-111-7362, Pescadero
---
Submit your Vehicles for Sale articles here: http://www.bajawesternonion.com/submitad.asp
---
---
Sales and Services
---
Skymed Representative For Todos And Pescadero - Medivac Protection - What would you do if faced with a critical accident or illness while in Baja? Do you know how you could get back home? An emergency air ambulance to the U.S. or Canada can cost tens of thousands of dollars! And in these hard economic times, saving thousands of dollars in the event of an unexpected medical emergency, is more important than ever!". As a SkyMed member, you are transported free! No deductibles, no copays, no claim forms. 100% paid to the destination you designate. SkyMed takes you HOME! For less than a dollar a day, you can have peace of mind!

If you have medivac coverage, (1) does it take you home or to the nearest qualified medical facility, possibly thousands of miles from your home? (2) does it require a copay on your part to pay for the transportation? (3) is there a deductible which could cost you several thousand dollars? Current costs for medivac to the US range from $18,000 to $30,000.

If you have US or Canadian medical insurance, but do not have the coverage to get you home in the event of a serious accident or medical emergency, contact Roxanne Rosenblatt, representative for SkyMed in Todos Santos and Pescadero. Call (612) 130-3162 or cel (624) 122-0724 for assistance. - Roxanne Rosenblatt, caboroxy (-at-) yahoo.com, www.skymed/RoxanneRosenblatt, Pescadero
---

Todos Santos Technologies - Are you looking for technical solutions? Todos Santos Technologies provides Sales, Repair and Installation of:
Solar Electrical Systems
Whole-house and Kitchen Water Purification
Dish Network Satellite Television
HughesNet and iDirect Satellite Internet Systems
Home Wireless Networking and Voice Over Internet Telephone Equipment
Alan Thompson Todos Santos Technologies, http://www.TodosSantosTechnologies.com, alan (-at-) TodosSantosTechnologies.com, Mexican Office: 612 145 0364 and 530 313 5225. US Office: 530 903 4257.
---
Psychocalisthenics® Classes - Don't let the name scare you away! Psychocalisthenics is a series of exercises developed in 1958 by the Bolivian mystic and philosopher, Oscar Ichazo, the founder of the Arica® School. Psychocalisthenics awakens our orga nism in a serial fashion and produces a flash of vital energy through all of the muscles, organs, glands and tissue resulting in complete revitalization. Each exercise has a precise movement and breathing pattern that promotes anti aging, improved health, mental clarity, emotional balance, expanded happiness, and increased agility.

The series is offered once each month and will be taught over 5 consecutive days. Each class is 1 hour 15 minutes. Once learned, you will be able to practice on your own taking 15-20 minutes to complete the series. Weekly practice classes are available. Certified instructor, Rhoda Jacobs, will be offering classes 3:30-4:45 P.M. at La Arca. Dates of workshops are Feb 9-13. Tuition $550 pesos. You can try the first class of the series for $120 pesos before signing up for the 5 days. Arica® and Psychocalisthenics® are registered trademarks. - Rhoda Jacobs, barakabaja (-at-) gmail.com, 612-157-6088
---

---
Insurance - Interested in Insurance? Walk down to Milagro Real Estate and have a talk with Amy -- medical, home owners, car, life. No more trip's to La Paz or Cabo to pick up your policy. She will be happy to help you! - Amy Parra Townsend, parratownsend (-at-) hotmail.com, 6121450219, Todos Santos
---
English And Spanish Lessons - English and Spanish lessons for kids, teenagers and adults at Instituto de Ingles America. Classes available in the morning, afternoon and evening. Group and private! Practice your Spanish at our next conversation club on February 27th. 5-7 pm. Come to our school in Pescadero, barrio San Juan, in front of Sueño Tropical office.Contact teacher Antonio Cel. 612 1426184 - Joel Antonio Estamates Gavarain, Caballito_b (-at-) hotmail.com, www.inglesamerica.blogspot.com, 6121303270
---
Submit your Sales and Services articles here: http://www.bajawesternonion.com/submitad.asp
---

---
Rentals Available/Wanted
---
---
Professional House Sitters Available - We are a responsible caring married couple that love healthy, friendly dogs & cats who are looking for an assignment in the La Paz area. We love it here. The dates we are available are from May/June through Oct/Nov. We do prefer a long term assignment, at least 6 months. We can do 1 year. We came from the SF Bay Area and are trying to retire in Mexico. References. - Jett Bahris, jettmex (-at-) gmail.com, 612-131-6223, La Paz
---
2br/2bath Villa For Rent La Paz - Vacation rental available at Villas La Posada located in La Paz Mexico. This new complex can best be described as a boutique villa/condominium residence. The Bay of La Paz is only a half block from the Villas La Posada complex. My Villa is located on the ground floor of the complex providing direct access to the pool and Jacuzzi area. This Villa has two large bedrooms, each with a queen size bed and two bathrooms each with a large walk-in shower. The kitchen is new and fully equipped with all modern amenities. - Lea Vlacos, lvlacos (-at-) comcast.net, www.lapazvilla4rent.com , 510-337-0581, La Paz
---
Beachfront Pescadero For Rent - Pescadero Beach Front House Rental available April 1st. 3 bedroom 3 bath house directly on the beach at the San Pedrito surf break. $2500/month for a year. Other periods of time negotiable. Contact Greg or Katie at 760-274-6604 or ktgt1991 (-at-) yahoo.com. - Greg Thompson, ktgt1991 (-at-) yahoo.com, 760-274-6604
---
Beautiful Rentals In Todos Santos - Come visit our website-www.ricardoamigo.com or call our office at 612-145-0551 or on our American phone at 619-270-2241 for the houses with the most beautiful ocean views in all of Todos Santos. - Bill Friend, billyraremex (-at-) gmail.com, 612-171-0422
---
Submit your Rentals Available/Wanted articles here: http://www.bajawesternonion.com/submitad.asp
---
---
Real Estate For Sale
---

---
Lot For Sale - approx 50x100' ocean view lot for sale cheap $8000 U.S. Todos Santos - Patrick Dodd, patriciododd (-at-) yahoo.com, 612 145 0715, Todos Santos
---

---
Pescadero Oceanview - 1783 meters of Pescadero oceanview property. Approx. 41m by 41m. corner lot, two access points. 300 meters from the beach, approx. 1.5K from El Pescadero. Power and water close by. Google Earth coordinates: 23* 21' 23.64" N 110* 11' 18.05" W. $50,000 US OBO MUST SELL. Contact Katie or Greg at ktgt1991 (-at-) yahoo.com or 760-274-6604 - Greg Thompson, ktgt1991 (-at-) yahoo.com, 760-274-6604
---
Submit your Real Estate articles here: http://www.bajawesternonion.com/submitad.asp
---

---
Quote of the Day: " Seriousness is the only refuge of the shallow. <!-END QUOTE OF THE DAY ABOVE--> " ~ Oscar Wilde (1854 - 1900)
---
Community Calendar
Denotes New or Updated Onion Item This Week
---
Events
Sunday
TOMORROW - Feb 8 - Alex DePue and Miguel De Hoyos in Concert, La Canada Del Diablo, 3 PM - 6 PM, $150 pesos. Tickets at the door.Contact Vivianne, 612 152 3798
Feb. 15 - Gathering Of Healers, 4:00 - 6:00 PM, home of Gail and Mike McAllister. info: heronsnestbaja (-at-) earthlink.net, 044-612-152-6166, Todos Santos
Feb. 15 - 3:00 PM - Open Reading at the Todos Santos Gallery
Feb. 22 - 15th Annual Todos Santos Historic House Tour, 10 AM - 3 PM, Todos Santos palapasociety (-at-) yahoo.com
Feb. 22 - Asoc. De Artes "Artist Studio Tour", Los Barriles
Mar. 22 - First Annual La Paz Arts Festival 8-5, Marina Palmira, La Paz, Contact: Maureen Ryan (bi-lingual) 612-122-9277 morene4 (-at-) yahoo.com
Mar. 29 - Assoc. De Artes 16th Annual "Festival de Artes" Rancho Buena Vista
Jun. 14 - ALMA Spay & Neuter Clinic, Los Barriles
Monday
Jun. 8 - ALMA rummage Sale, Los Barriles
Tuesday
Wednesday
Mar. 5-8 - Sexto Festival de Cine de Todos Santos
Apr. 22 - Rotary Club & UVERDE – "Earth Day" celebration
Thursday
Feb. 12th - "Meet The Artist" Gloria Santoyo Ruenitz, 5:30PM, CAFELIX, 612-118-3683
Feb 26 - Art, Live Music And Gourmet Food - 2-5pm, Jill Logan Gallery. Contact: Jill Logan, jilllogan2001 (-at-) yahoo.com, www.jilllogan.com, 01-612-14-50151
Mar. 26-29 - Baja Shakespeare , "Comedy of Errors" Rancho Buena Vista
Friday
Mar. 13 - "Hairpiece" The Musical, Todos Santos, 7PM, $15. Info: bluemooninbaja (-at-) yahoo.ca
Saturday
Feb. 14 - Rotary Club "Valentine Run", Los Barriles
Mar. 14 - "Hairpiece" The Musical, Todos Santos, 7PM, $15. Info: bluemooninbaja (-at-) yahoo.ca

---
Every Week
Monday Thru Friday
The News in English - CaboMil Radio 96.3 FM, 5:30-6:00 PM. Los Cabos Now - Wednesdays, 5:30 to 6:30 PM
Monday Thru Saturday
Zumba Exercise and Dance Classes - 8:00 - 9:00 AM Stadium across from La Arca beginning Feb. 9th. - Doctora Oliva, 612-145-0201
Basilfields Organic Fruit And Vegetable Stand. 10:00 to 1:00, Colegio Militar across from Telcel, Todos Santos
La Coronela, Live Mexican Music - 12 - 3 PM, Hotel California, Todos Santos
Two For One Happy Hour - 3 - 6 PM, Shut Up Frank's, Todos Santos
Two For One Happy Hour - 5 - 6 PM, La Esquina, Todos Santos
Sundays
Greys Anatomy and Desperate Housewives - La Buena Vida, 7 PM, Todos Santos
CaboMil Happy Hour - 6 :00 P.M. - 7:00 P.M. Radio 96.3 FM, In English.
Los Cerritos Beach Club - Sunset Sessions, Live music by Dalina Jones and Diego Ramirez, 3 to 6 P.M.
Tennis-- Leslie Light, leslie.light1 (-at-) gmail.com
Daniel Siqueiros - Live Music noon to 3 PM, Hotel California, Todos Santos
Mondays
Tuesdays
Eco Cafe Series 5:00 PM La Esquina
Wednesdays
Peace and Loaf Bakery - 9 AM to noon, Calle Las Brisas, El Otro Lado, gruenitz10 (-at-) yahoo.com, peaceandloaf.blogspot.com, 612-118-3683, Todos Santos
The Sand Band and Pizza Night - 7 PM, The Sandbar, Terry Mcbride, tleemcbride (-at-) gmail.com, 612-130-3209, Pescadero
La Jardinera Organic Produce at La Esquina - 9:30 - 1 PM, Todos Santos
Tennis - Leslie Light, leslie.light1 (-at-) gmail.com
Thursdays
Steak Night at La Canada, Todos Santos, 6:00 P.M. Reservations Req'd 612-14-00069
Fridays
Music At Felipe's - Los Almas Perditos, Dave De La Valle and Jesse Hamilton, 6:30-8:30, Pescadero
Todos Tortugos Recycling Center 11:00 A.M. to noon- at Meliton Albanez (primary school near Cruz Roja), Todos Santos
Los Cerritos Beach Club - Sunset Sessions, live music , 3 to 6 P.M.
Shawn and Cowboy - 8 to 11 PM Live Music, Hotel California, Todos Santos
Tennis - Leslie Light, leslie.light1 (-at-) gmail.com
Saturdays
Peace and Loaf - 9 AM to noon, CLOSED TODAY, Jan. 24 -Calle Las Brisas, El Otro Lado, gruenitz10 (-at-) yahoo.com, peaceandloaf.blogspot.com, 612-118-3683, Todos Santos
Music by Flashback - 8 P.M., Hotel California, Todos Santos

---
Workshops and Meetings
Monday Thru Friday
Aerobics - 8 - 9 PM, La Arca, Todos Santos
Dec 15 - 19, Jan 5 - 9, Feb 9 - 13, Psychocalisthenics Workshop, 3:30 - 4:45 PM, La Arca, 550 Pesos. Info Rhoda Jacobs, barakabaja (-at-) gmail.com, 612 157 6088, Todos Santos
Sundays
3rd Sunday each month, Open Reading, 3 PM, Todos Santos Gallery. Info: Scotty Mclemore, scottybcs (-at-) hotmail.com, 612-10-05872, Todos Santos
Dharma Talks and Guided Meditation with Robert K. Hall M.D. 10:00 A.M.--11:30 A.M. - La Arca, Todos Santos. (Translated into Spanish on the 1st Sunday each month)
Palapa Society Double Dutch Jump Rope Workshops, 4-5 PM, Central Plaza, Todos Santos, palapasociety (-at-) yahoo.com, 1450-299
Mondays
Todos Tortugeros, 2nd Monday each Month, 6 PM, Cultural Center, Todos Santos
Hatha Yoga, 8 AM, La Arca, Todos Santos
Hatha Yoga, 9 AM, Mini-Super Los Arcos, Pescadero
AA Meeting, Grupo Serinidad, 5 - 6 PM, Church Courtyard, Info: 145 0265 or 0364, Todos Santos
Tuesdays
Manos Magicas - 10 A.M.-12 P.M. at DIF on Topete across from La Copa, Todos Santos
AA Meeting, Grupo Serinidad, 5 - 6 PM, Church Courtyard, Info: 145 0265 or 0364, Todos Santos
T'ai Chi Classes - 4:15-5:30, La Arca, beginning December 2nd for 12 weeks - Rhoda Jacobs, barakabaja (-at-) gmail.com, 612 157 6088, Todos Santos
Yoga Ashtanga at La Arca 9:00 A.M., Todos Santos
Wednesdays
Hatha Yoga, 8 AM, La Arca, Todos Santos
Hatha Yoga, 9 AM, Mini-Super Los Arcos, Pescadero
AA Meeting, Grupo Serinidad, 11 - 12 PM, Church Courtyard, Info: 145 0265 or 0364, Todos Santos
Thursdays
Drawing Classes - 9:00 to 10:30 AM, Todos Santos, E mail or call for info and directions - Tori Sepulveda, oscarntori (-at-) yahoo.com, 612-136-6738
AA Meeting, Grupo Serinidad, 5 - 6 PM, Church Courtyard, Info: 145 0265 or 0364, Todos Santos
Fridays
Hatha Yoga, 8 AM, La Arca, Todos Santos
Hatha Yoga, 9 AM, Mini-Super Los Arcos, Pescadero
AA Meeting, Grupo Serinidad, 5 - 6 PM, Church Courtyard, Info: 145 0265 or 0364, Todos Santos
Saturdays
Plein Air Painting Workshop - Marsha Dahlquist - 108 0390
AA Meeting, Grupo Serinidad, 11 - 12 PM, Church Courtyard, Info: 145 0265 or 0364, Todos Santos


Please notify us of any Community Calendar updates here: http://www.bajawesternonion.com/submitad.asp