---
News, Info, Events, Entertainment Things To Do: Todos Santos, El Pescadero and La Paz to Cabo San Lucas and San Jose Del Cabo, Baja California Sur, Mexico
Covering the Entire Los Cabos Area From Todos Santos, El Pescadero and La Paz to Cabo San Lucas and San Jose Del Cabo, Baja California Sur, Mexico
Welcome to the Baja Western Onion! Twice a week by Email, we provide fresh community news, info, events, entertainment listings and things to do in Todos Santos, and the Los Cabos Area of Pescadero, La Paz, Cabo San Lucas and San Jose Del Cabo, Baja California Sur Mexico. As of May 2017, the Baja Western Onion had over 5,600 Email subscribers.
NOTE: The issue below is an Example Only of a past issue, and may be far out of date. To receive the most current issue of the Baja Western Onion FREE by Email, please Subscribe.
---
Baja Western Onion - January 10, 2018
---
Add Insulation To Your Concrete Block Home - A block house can be cold in the winter and hot in the summer. Increase your R-2 concrete block home to R-28 for a more comfy, quiet, durable and ultra energy efficient home by adding a Quad-Lock exterior retrofit system to your existing structure. Clean, minimal waste, recyclable and environmentally responsible. Your home will look new! And, no water intrusion inside during heavy storms.

Also, full ICF wall systems with up to R-59 insulation are available for new construction, as well as precut high insulation roofing systems suitable for new and existing structures. Local support for builders and DIY.

Like us on Facebook: NextWave Baja ☞ mueller.nextwave [- at -] gmail.com, quadlock.com/retrofit_insulation, 612-348-3373, Baja California Sur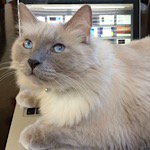 Patrick Is Lost! - While I was in the United States, the house sitters lost my baby. I'm offering $3000 pesos for "Patrick's" safe return. Please SHARE this with EVERYONE.

He was last seen in Las Brisas on 12/16/2017. At the time of his disappearance, he weighed 20lbs/9kg , he was wearing a teal blue collar with a black name tag. I've been handing out fliers, if you can please help us by taping them in your car and/or store front windows. We'd be so grateful. He is very loved and very missed.

This is ripping my heart out. Please help bring Patrick home. ☞ 702-768-3427, Todos Santos


Organic, Ocean View Tri Complex In Todos Santos - Estate In Todos Santos, with two Private Homes + Healing Center/Apartment:
Country feel with great views.
Here you can fall asleep to sounds of surf.
Within lovely walled, 1/2 acre organic garden.
30+ tropical, deliciously bearing fruit trees (lychees, guavas, mangoes, etc...) and berry patch.
Koi pond.
RV/truck parking area.
Bodega.
Pump house.
Caretaker quarters.
All on quiet, dead-end street.
Short walk to pristine beach.
Many extras: lots of storage space, electric entry gate, drinking water purification system. Main House--2/2. CasaMaya--Loft bed/2 baths. Healing Center/Apartment with kitchenette/1 bath. See photos at Craigslist Baja Sur Mexico Real Estate For Sale By Owner: bajasur.craigslist.com.mx/reo/6200294732.html. $349,000. Thanks for not phone texting. ☞ junejuly1953 [- at -] yahoo.com, 612/229-5577, bajasur.craigslist.com.mx/reo/6200294732.html, Todos Santos, Baja California Sur


Otro Lado Trash - Don't forget, and tell your friends and neighbors: Saturday is garbage day on the otro lado if you don't have trash service. The town truck parks near Cleo's Restaurant on Playitas Saturday mornings from 7:30 to 9:30, every week. Bring your household garbage and give the guys a propina. They are very helpful. ☞ cliffnjamies [- at -] hotmail.com, Todos Santos


Victoria's Jan 24/25 Pop Up For Solo Por Ayudar! - Join designer Victoria of Victoria's Sunny Dresses at her exciting 2 day Pop-Up to support Solo Por Ayudar, the TS group helping local Mexican seniors in need.

Wednesday, Jan 24th 1-5pm, and Thursday, Jan 25th 10am-1pm, at La Cocina de Cleo on Las Playitas Road.

Victoria will feature her newest fashions! See her added collections of Italian and Spanish designs, plus yoga wear from Thailand. Many fabrics will be available to special order for your own unique casual and dressy clothes. Victoria's stylish designs are fun to wear and are impeccably sewn in her Baja design center.

Proceeds will benefit the ongoing Solo Por Ayudar Food Program that feeds 35 elders aged 60-85. SPA is run by local Mexican women to help meet the needs of local Mexican elders with cooked meals, home food deliveries, medical supplies, and clothing and bedding.

Victoria's Sunny Dresses contributes to those in need in Baja and in December sponsored Fashions to Feed The Hungry. Our thanks to Diana Pandell for hosting this event.

Plan your fashion forward day with friends, enjoy a breakfast or lunch from Cleo's delicious menu if you wish, and help support the important continuing work of Solo Por Ayudar! ☞ facebook.com/dressesbyvictoria/


Earth Journey Wellness Retreat - Our connection to the Earth and our felt senses are a source of inspiration, clarity, and creativity. Through this discovery journey of hands on permaculture and eco-arts, your experiences will guide you to expand your consciousness opening to a renewed source of energy, purpose, and resilience. No previous experience necessary. Join us at La Duna Centro Ecologico in La Paz! ☞ Gabriela Flores, gabriela [- at -] ecobaja.com, ecobaja.com/retreats/earth-journey2018/, 16199770513, La Paz


Charming Casita For Rent - Fully furnished casita located in Las Tunas, Todos Santos on Calle Los Mangos. Available for long term rental. $600/mo. Complete with full kitchen, bath, bedroom and living space. Utilities+internet included.

Available January 15th. Five minute walk to the beach, casita on property with main home on site. No tobacco smokers. Very special spot! Thank you! ☞ Maura Negri, mnegri391 [- at -] gmail.com, 707-290-2379, Todos Santos


Todos Santos Open Studio Tour Volunteers - Looking for volunteers for the TS Open Studio Tour Feb 10 & 11, 2018. Helping hands are needed to sell tickets the days of the tour, posting of signs the Friday, Feb 9th. Please email ts.studiotour [- at -] gmail.com if you can give us a hand. At the most it would be 3 hours of your time. All proceeds of the ticket sales goes to the Palapa Society for the benefit of the Children's Art program. Thank you! ☞ ts.studiotour [- at -] gmail.com, Todos Santos


Home Sitting Or 1 Br/Studio Rental - Interested in a home or pet sitting situation. Long-time advertising professional. Experience with large dogs, cats, former income property owner - absolutely responsible. I'm working on a longer-term project and interested in staying in Todos Santos after upcoming writer's workshop. I'm also interested in a reasonable rent situation, studio or 1 BR for a few months (up to 6) while completing writing project.

Excellent references and credit. I live in Laguna Beach, CA and am looking for a writing break that fits my budget. Thank you. ☞ Deidre Reed, deidre [- at -] reedwrites.com, reedwrites.com, 1-310-560-7560, United States




Tracy Durland To Sing At Birriería Don Toño - On Wed Jan 24 please join us for a special night of delicious traditional Mexican food accompanied by soulful classic songs all in Spanish. Kitty corner to Lizarraga, next door to Taco Sinoloense on Colegio Militar. Dinner from 6-8 pm, music from 7-9 pm. Limited seating. BYOB.

Tracy Durland Cantará en Birriería Don Toño miercoles el 24 de enero. Disfruta con nosotros una noche mágica de comida mexicana, estilo Jalisco tradicional, con música en vivo - un variedad de clásicas mexicanas; comida 6-8 pm, música 7-9 pm. Contra esquina a Lizarraga en Colegio Militar. Asientos limitados . ☞ Tracy Durland, 612 154 4729, Todos Santos


El Refugio: Free Appetizers At Happy Hour! - Come in to El Refugio for a mezcal, cocktail, beer or wine and get free appetizers: taquitos, guacamole, consome de pescado, tacos de canasta. Mexico City Cantina style: The more you drink, the more we feed you! Fridays and Saturdays from 5-6pm only. Dinner & Mezcals: Tues - Sat, 5-10pm. Across from the park. ☞ Rachel Glueck, elrefugio.ts [- at -] gmail.com, elrefugiobaja.com, 6121450651, Todos Santos

Silver Circle - Our usually scheduled second Wed. of the month is January 10, at 2:00, at Oasis in Pescadero. Come, and bring a friend! For more information, contact ☞ Moonstone, moonstonenow [- at -] yahoo.com, facebook.com/groups/1647100308863338/, or Sandra 612 155 5312, Todos Santos


Palapa Society Learning Center Tours-2nd Fridays - If you always wondered what is happening behind the gates, now is your chance to learn more about the Palapa Learning Center.

Mark your calendar for January 12th at 10:00 a.m., and join us any second Friday of the month for a guided, bilingual tour. This 30-minute tour will take you through the 3-building complex. Watch students at work at the Palapa School, see the 9,000 book/DVD adult library, enjoy the children's library, and Puente building.

The Palapa Learning Center is located on Del Huerto next to Aliser's Mercado. To join a tour, simply show up at the front gate at 10:00 a.m. any second Friday.
☞ Palapa Society, info [- at -] palapasociety.org, palapasociety.org, Todos Santos


We Are The Drum - Learn the "Language of the Drum" in the tradition of legendary drummer "Babatunde Olatunji"
Weekly classes starting up. If you ever wanted to play the drum, here is your chance. These classes are geared towards the beginner and novice drummers.
When: Tuesday's 5:00 pm (First class was Jan. 9).
Where: Donna's Mosaic Studio, On Militar, across the street from St. Jude's Medical Ctr. Mosaic Whale out front.
All drums and Instruments provided! Everyone Welcome! Please email or call for further details or if interested. Thanks! ☞ Rosario Carelli, wearethedrum [- at -] yahoo.com, http;//wearethedrum.com, 612-198-6648, Todos Santos


Mobile Massage Therapist - I will bring health and Armory to you. My name is Alicia. I am a professional massage therapist. I have more than ten years experience. Each massage is customized to suit your needs.I provide total-body wellness and deep relaxation and bring you harmony to your emotions by regaining your internal balance and body vitality. Let's revitalize your mind and rejuvenate your body with the essentials oils and the armony of the profetional massage.

Please schedule your appointment in advance. Each massage during one hour:
Sport massage $60
Swedish massage $50
Aromatherapy massage $50
Deep tissue massage $60
☞ Alicia , 6121409149, Todos Santos


Biblioteca Elena Poniatowska - Biblioteca Elena Poniatowska is officially open for business! Please visit our sunny, bright airy space, peruse the shelves, relax in our Garden of Readin', work a crossword or jigsaw puzzle - the library is here to serve you six days a week, 10am-1pm. Wishing you had a Kindle? Well, for just $950 pesos ($50 US) we have one available - purchase includes a free 1-year library membership! Future plans include book signings and readings with local authors. "Books are a uniquely portable magic." Quote by Stephen King. ☞ tickets [- at -] palapasociety.org, palapasociety.org/

Long Term Rental In Las Brisas, Oceanside - Fully furnished, 1000 sq.ft upstairs flat; 1 bd/1ba. Private entrance, established neighborhood. Private patio with ocean views; 6 min. walk to the beach; free wifi! $650/month. Sorry no pets. Call Gloria at 612-145-0681 or write redcliffproperties [- at -] gmail.com ☞ Gloria Vonjansky, redcliffproperties [- at -] gmail.com, 612-145-0681 , United States


Tropic of Cancer Concert Series Returns to Todos Santos - The Tropic of Cancer Concert Series returns to Todos Santos Jan 11-21, 2018, featuring La Santa Cecilia, Bostich + Fussible of Nortec Collective, Joan Osborne, Denise Carlos of Las Cafeteras, La Victoria, The Autumn Defense, and many, many more performing at multiple venues throughout town. VIP tickets are available, including reserved tables, at tropicofcancerconcertseries.mx/. Join us in celebration of music, love, art, and life. Proceeds benefit the local bomberos. ☞ tropicofcancerconcertseries [- at -] gmail.com, tropicofcancerconcertseries.mx/, Todos Santos


Fresh Ranch Chicken - Very fresh ranch chicken saturday. Remember every Saturday at Mercado Ranchero we have very fresh chicken produced at El Arete ranch. We also have wild honey produced naturally on the ranches. Goat and cow cheeses, also our ranchera crafts, visit us on Calle Morelos between Rangel and Cuauhtémoc inland forages San Diego Todos Santos ☞ Angela Cota, elmercadoranchero [- at -] gmail.com, 6121400568, Todos Santos

Pescadero BCS: Short /long Term Rental In Home At The Beach - Pescadero BCS Short /Long Term Rental In Home At The Beach
* Bedroom with its own Bathroom
* Use of Entire House and Pool
* 2 minute walk & your on the beach
* 1 mile from main Highway to Todos Santos & Cabo, stores, restaurants Etc
* WiFi
* Safe, Peaceful and Quite location
* More information :
Email or Call: Scottydbcs [- at -] outlook.com. 612-218-7517 ☞ Pescadero



Monday's Latin Jazz With Pepe Sosa At Jardin Alquimia - Come join us every Monday in January to listen the best Latin rhythms with Pepe Sosa and friends! Music goes from 7 to 10 pm, and there is no cover charge. We'll be serving our (allways changing) bar food & tapas, beer, wine, and of course, our signature cocktails. ☞ Jorge Ochoa, jardinalquimia.ts [- at -] gmail.com, 6121186226, Baja California Sur



Personal Training/Phys Rehab Since 1987 Now In Todos Santos. - Happy New Year! I do have space for a few new clients. Many local references. Personal Training/Phys Rehab Since 1987 Now In Todos Santos. zackbaja [- at -] aol.com 612-220-676. Thank you! Zack ☞ Zack Rissman, zackbaja [- at -] aol.com, lodeplus.com/zany-zack-rissman-personal-trainer-extraordinaire/, 612-220-6760, Todos Santos

Balance Improvement/Fall Prevention - Hello BCS community, I would like to schedule a free workshop for anyone interested in balance and fall prevention. I have not scheduled anything yet and would like to see if there is interest before I work out the details. ☞ Dan Hodul, hoduld [- at -] gmail.com, 612 134-0443



Looking To Buy (used)... - Desk with drawers, bookcase, small refrigerator, toaster oven, blender, small table, chairs, and stool. Many thanks : ) ☞ Kevin, kjeddings [- at -] gmail.com, Todos Santos



San Pedrito/Pescadero Multi Location Garage Sales - Sunday Jan. 14th 8 am. Multi locations in an one block area! North side of Ranch Pescadero just follow the signs to find treasures!( lots of treasures) Come shop before or after your day at baja beans.Everyone in the neighborhood is invited to sell just put out your sign. ☞ Pescadero




Rumi Garden Asian Fusion Cuisine - Our vegetarian, vegan and organic-friendly restaurant is open for the season, 12 PM to 8 PM.
*All entrees can be made organic, vegetarian or vegan!

Open every day 12 PM to 8 PM. Closed Tuesdays.We are seasonal, open from mid-October to mid-June.
We're located at 128 Santos Degollado, Todos Santos, at the South end of town, on the way to Cabo San Lucas. Love and Gratitude. ☞ Rumi Garden, yanggum [- at -] rumigarden.com, rumigarden.com, +52-612-145-1088
Mosquito Prevention - For newbies and oldbies, as most oldbies know I have been suggesting that people screen of septic tanks vents, house stink tubes and make sure there are no cracks in septic tanks since 2003 to prevent the perfect breeding ground for mosquitos. Well, it has come to my attention an update to this is advised. You need to make a double layer of the screen with a half inch of separation. It turns out birds will come peck at the screen to get at the bugs leaving a hole large enough for the mosquito to enter and escape. ☞ Dean Devolpi, contact [- at -] mosquitoswithoutborders.com, mosquitoswithoutborders.com, La Ventana

Spanish Lessons By Guillermo At Café Todos Santos/ Cuba Tour - Certified Berlitz Instructor Guillermo Bueron Prieto 15 years teaching in Todos Santos conducts small intimate classes, participants will enjoy personalized hands-on guidance throughout the program. Classes are held at the Café Todos Santos during January, lessons were held before at the Cultural Center which is actually being restored. All levels welcome. Cuba Tour departs February 3rd returning the 10th. ☞ Guillermo Bueron Prieto, g_bueron [- at -] yahoo.com, 612 161 4165, guillermolanguageandtravel.com, Todos Santos


Journey Of The Gray Whale Eco Camp - Feb. 20 - 24, 2018 - A wonderful opportunity for a meaningful last minute family vacation. Especially when all you have to do is show up and leave the adventure making to us! We have 1 family yurtz left at the camp for 4 – 6 family members.

The regular cost per person for the trip is $1495.00 USD. But as a gift to your family from Panterra, we are offering the full cost of the yurtz for $3000.00 USD. That's the cost of the first 2 persons. The remaining 2-4 spots for the rest of the family is costfree. Brochure: http://panterra.com/journey-of-the-gray-whales/ ☞ Lela Sankeralli, info [- at -] panterra.com, panterra.com/, 250 655 1915 (Can office), La Paz

Travel Trailer For Sale - 2014 23' Pacific Coachworks Panther XL. Slide out, queen bed, tub/shower, A/C, solar panel, microwave, couch, electric awning plus all the usual stuff. Lightweight construction makes it easy to tow. Will consider partial trade for camper. $17,000 USD. ☞ Greg Kitchel, g.kitchel [- at -] montereybay.com, 612 119 3705, Todos Santos

Pumpjacks - 3 trojan pumpjacks scafold system built to last a lifetime 3 for 50 dollars or 20 each. ☞ Tom Herda, srherda [- at -] gmail.com





Quit Horsing Around and Build Your Dream House - Ocean view lot in a long-established neighborhood in Las Brisas. 1050 sq. meters (1/4 acre) 1.3 miles from the center of town, 15 minute stroll to the ocean. Four blocks to the grocery store.

Water, electric and yes, even phone and internet ready when you are. $40,000 US. Owner financing possible. (Horses not included:) ☞ Maryann Douglas, maryanndoug [- at -] gmail.com, 612-145-0791, Todos Santos


Worm Casting Fertilizer 20l - 300 Pesos - The best fertilizer this world has to offer. 20 liter for 300 Pesos. Delivery available to Todos Santos, Pescadero areas for 100 Pesos. I check my email once a week or call 612 117 8368. Thank you for looking. ☞ Kevin Nelson, freepowerman [- at -] yahoo.com, 6121178368, Pescadero


Over 5,900 6,000 Baja Western Onion Subscribers - The Baja Western Onion is sent each week, twice a week, to over 6,000 Email Subscribers. As always, it's Free to Subscribe.

Your Community Calendar Event or your Ad or Article, whether Free or Paid, is sure to get noticed:
To Subscribe, Go Here: bajawesternonion.com/subscribe.asp

To Submit a Free Ad or Article, Go Here: bajawesternonion.com/submitad.asp

To Submit an Event For The Community Calendar, Go Here: bajawesternonion.com/submit-event.asp

To Submit a Paid Ad or Article, Go Here: bajawesternonion.com/submitad-paid.asp

To Learn About Paid Advertising Opportunities, Go Here: bajawesternonion.com/advertising.asp

To Join Us On FaceBook, Go Here: facebook.com/groups/TheBajaWesternOnion/
As always, thank you so much for your interest and support of the Baja Western Onion. ☞ Alan and Debra, The Baja Western Onion, bajawesternonion [- at -] gmail.com, bajawesternonion.com, facebook.com/groups/TheBajaWesternOnion/ -


Road Conditions Tecate To Todos Santos - If anyone has driven down from the border recently, I'd be very interested to hear how it went. Road condition (I've heard is is bad this year); the spirit of the people; where you stayed that was good and where to avoid...any or all of that would be helpful. Thanks!! ☞ Jane Sipe, jsipe [- at -] juno.com



Traveller Chilean Couple Caretaker Petgiver - We are a Chilean couple, we have been traveling through Mexico and the United States for two years, now we are looking for a house in Todos Santos or Baja California sur, to take care of and give all our love. We know organic gardening, a little carpentry, we have our own car, we know how to speak English, we love animals and we are available for short and long term. ☞ álvaro Smith, alvarosmithb [- at -] gmail.com, Todos Santos



Santo Vino Catering / Todos Santos Culinary School - A heartfelt thank you to our many clients from Todos Santos, La Paz, Cabo and many locales around the world, for the strong support over the last 15 years!

My sons, Dominic, Sebastian and I are very excited to launch our Santo Vino Catering Company. Our special event catering focuses on retreats, weddings, rehearsal, holiday dinners, corporate and charity functions. Also offered are raw seafood and dessert bars. For those of you who can't live without our Tamarindo Glazed Ribs, Seared Ahi Sashimi, and Flourless Chocolate Truffle Cake, we will offer these delicious private chef's meals in your own home. Our yacht customers, yes, we will come aboard to serve.

Due to the success of our gourmet cooking classes, based upon the blending of local organic ingredients and Santo Vino's eclectic cooking style and creative recipes, we are expanding. Our culinary class/dinner or lunch will be an interactive and delicious experience for you and your "foodie friends and family" whom you would like to expose to the Todos Santos food culture. Paired with creative seasonal cocktails and Mexican wines. Classes are offered in various locations. More fun projects are in the works. We will share later!!!

Culinary Regards, Chef Dany ☞ Dany Lamote, santovinocatering [- at -] gmail.com, +52-1-612-143-2438, Todos Santos


Ride Share Offered Todos Santos To Us/can - I am planing to drive my Chevy Camper Van back home to Canada by the end of February to mid March. No specific date. I like a co driver, at least down the Baja to the US border. The Van sleeps 2 if you like to camp. A dog would be welcome. Email me if interested. tamaraka [- at -] gmail.com ☞ Tamara Kaminiarz, tamaraka [- at -] gmail.com, +16049472029, Todos Santos



Propane Fridge For Sale - Extra large beautiful stainless steel Crystal Cold propane refridgerator for sale. The freezer works well but the refrigerator part needs some work. Great for someone with the knowhow to fix. Bought new for $2,500. Selling for $200. ☞ Tom Hamer, trainerhotline [- at -] msn.com, 360-420-0606, Todos Santos


Saint Judes Clinic, Todos Santos - Become a VIP member for only 150 pesos a year (per person) and get a 10 percent discount on lab work, and enjoy the comfort of round the clock medical service for Free and also Free ambulance from your home to the clinic in the only ambulance that is COFEPRIS-certified, with insurance and certified paramedics, and the best equipped in town

Now Open: Saint Judes Pharmacy. We Have Generic And Patent Meds And Also Other Medical Supplies, Please Visit Us.

Also enjoy of Our laboratory services and detect any future health problems! Our doctors speak English and we are the only facility open 24/7. We also work with a network of doctors from the best hospitals in La Paz and Cabo San Lucas. Or, if needed,we can MediVac you back home. Any questions call 612-145-0600 or email carbcareusa [- at -] hotmail.com. For VIP membership benefits, visit the clinic. ☞ Belen Robledo, belro_cano [- at -] hotmail.com, saintjudesclinic.com, 612-145-0600
La Ventana Fundraiser Tournament For SUP Kite And Mtn Bike - Registration for the 10th La Ventana Classic is now OPEN! Jan 17-21 this is a charity event for scholarships for local kids. Go to: http://laventanaclassic.com And register for one, two or three Events: Kiteboarding - Windsurfing - Stand Up Paddleboarding with Gerry Lopez - Foiling - Mountain Biking! See the video https://vimeo.com/173260083. The website is easy to register and you have your choice of which sport you want to be and level have a great time while helping to raise money for school scholarships. ☞ Tim Hatler, laventanaclassic [- at -] gmail.com, laventanaclassic.com/, La Ventana


Noble Renacimiento, Artisan Furniture - Liquidation Sale - Mexican artisan furniture made of antique wood and wrought iron.
Each piece is unique and very original.

Liquidation Sale on all Furniture in Store!
New Location: Pescadero (Across the street from Pemex, right by Carnitas Machin). For more information, please call either of our cell phone numbers: 624 191 0486 or 624 178 1217 ☞ Eric Grolleau, ericgrolleau8 [- at -] gmail.com, noblerenacimiento.com, 612 145 0110, Todos Santos


Garage Sale: Jan 13th And 14th Decoramerica Interiors - I have retired, and must liquidate all stock. Everything must go! No reasonable offer refused, store is closed so must sell all including chandeliers, Turkish and Chilean wool rugs, chairs, lamps, mirrors and art, artesania items, office equipment, furniture, linens. Stressless furniture. Cal King bed with mattress, headboards, glassware, Guatemalan textiles, wool throws from Chile, Mexico. Alexandria air purifier lamps, framed picture and oil paintings, amate wall art, Turkish bags , hammocks. Mendoza corner Alvaro Obregon, CSL Phone Sharley: 624-143-6272 or cell 624-1477486. 10:00 am-3:00 pm . ☞ Sharley Azen Fisher, decoshar [- at -] gmail.com, 624-143-6272


Urgent Sale Price Slashed To $650K - Opportunity Knocks... This Could Change Your Life. We are offering a personal residence, with a pantry/laundry/art studio plus a private garden and tile covered patios.

Includes private guest quarters consisting of 3-separate and individual units...two with full kitchens. The guest area has a sun deck and guest pool...all within a walled enclosure. Private, secured parking is provided. All these features are apart from the owner's home.

This unique property can be used as a family compound or as a vacation rental business...It has potential to add units...or have a public dining area within the owner's garden, perhaps a writer's workshop, specialized clinics are popular, or dabble in the 'arts'

To see the guest quarters and activity area go to: lahaciendatodossantos.com; To see the personal residence and details of the sale, email me at carlosylina [- at -] hotmail.com for another website to visit.

All this is within walking distance to the beach to watch the whales,..you can walk to a local market for 'supplies'....a little farther to a nice restaurant for breakfast or lunch...then enjoy the galleries and shops in town...a 3-minute drive. ☞ Chuck Cimino, carlosylina [- at -] hotmail.com, lahaciendatodossantos.com, (612) 145-0562, Todos Santos


House For Sale In Rancho Nuevo $135k - Nice little house in Rancho Nuevo for sale. Two bed, 1.5 bath with a huge bodega. House is off grid with a new solar system, water piped in from the community well and high speed internet. Yard is huge (25m x 50m) and fully fenced with a beautiful mature landscape. Turnkey sale with furniture and many tools, spare parts, two sea kayaks, generator, pressure washer etc. Contact me for photos or a visit. ☞ cboggs [- at -] uidaho.edu, 208-301-4045 (US), Rancho Nuevo


Cosmetic Plastic Surgeon, Manlio Speziale M.D. - is one of the most highly regarded certified plastic surgeons in La Paz and Los Cabos, México being in the top 5 countries where the most plastic surgery procedures take place in the world, according to ISAPS (international society of aesthetic plastic surgery) statistics.

His extensive professional experience spans more than three decades; his continuous training in groundbreaking plastic surgery techniques and treatments; his outstanding results and his warm and personal disposition towards his patients, have earned him a remarkable reputation.

More About Dr. Speziale:
• Certified Plastic Surgeon by the CMCPER. (Mexican Board in Plastic Surgery)
• Standing member of the Mexican Association of Cosmetic and Reconstructive Plastic Surgery (AMCPER).
• Standing Member of the International Association of Aesthetic, Plastic Surgery (ISAPS).
• Continuos Training in the Latest Techniques and Treatments in Plastic Surgery.
• Member of the ISAPS (International Association of Aesthetic, Plastic Surgery) Since 1989.
• Great commitment to deliver a personalized treatment for each individual.
Services Offered:
• Breast Augmentation and Lifts
• Body Contouring
• Abdominoplasty
• Rhinoplasty
• Facial Rejuvenation, such as Facelift, Neck Lift, Botox and Fillers
• Radiofrecuency, Intense Pulse Light (IPL)
• Permanent Hair Removal
If you're going to do something cosmetic do not take risks, do it with a Certified Plastic Surgeon. For information or appointments, visit facebook.com/cirujanoplasticodrmanliospeziale or Email: manliospeziale [- at -] gmail.com ☞ DR. Manlio Speziale M.D., cirujanoplasticospeziale.com, 612 129 5252, Baja California Sur


Looking To Rent Car In Todos Santos 1/16-2/18 - Looking to rent a car from 1/16-2/18. Any size vehicle ok. ☞ Leslie Bartlett, leslie.bartlett [- at -] g2gcollection.com, 303-638-3132, United States



Courtesy: Michael Fisher‎ [- at -] The Baja Western Onion Facebook Group: facebook.com/groups/TheBajaWesternOnion/
Baja RV and Boat Towing - Wherever you would like us to bring your boat or RV: Baja, USA, Canada. For info, call 011-52-612-152-6065, email or visit our web site: ☞ bajawheeling [- at -] gmail.com, bbajawheeling.com, 612-688-0073

Los Cabos Computer Repairs - Parts, service, cleaning, anti-virus, home and office wired and wireless networking, satellite TV and Internet. ☞ Josue Castillo, 612 143 1508, jocama85 [- at -] hotmail.com, Pescadero and Todos Santos

Los Cabos Internet/TV Service - Dish TV, Shaw Direct, HughesNet systems and service for the Los Cabos region at reasonable rates. ☞ Ernesto Pardo, todossantostv1 [- at -] gmail.com, 612 104 2000, Todos Santos

House Cleaning - Two Women Who Work Wonders - Honest and Reliable Housekeepers with years of experience between them. Call us at 612 137 3568 or send Email to lucydory_ [- at -] hotmail.com - Todos Santos

Expert Translators Baja - Oral, written, simultaneous, official and unofficial translation services. Certification by the Superior Court of Justice of the State of Baja Sur. ☞ Sui Qui Zula, peritostraductoresdebaja [- at -] gmail.com, paginas.seccionamarilla.com.mx/peritos-traductores-de-baja-sc/peritos-traductores/baja-california-sur/la-paz/-/los-olivos, 6121270740, La Paz

Water Ways Baja - Local water purification & anti-scale professionals. Purify well, Ejido, trucked or municipal water for drinking. Water Testing Services. Numerous Testimonials. ☞ Barbara Manfrediz, waterwaysbaja.com, barbara [- at -] WaterWaysBaja.com, 612-142-2290, Todos Santos

Loreto-Mulege Internet/TV Service - Install / repair services for Dish Network, Shaw Direct, HughesNet and commercial V-Sat Internet systems, home networks, VoIP telephone, home theater. ☞ Jose Davila. Cell: 613 111 9779. US: 619 534 6401, josedavilav [- at -] gmail.com, Loreto
Padrino Children's Foundation - Serving the medical needs of underpriviledeged children in the Todos Santos area. Your Donations are Appreciated, and are tax deductable. Visit us at PadrinoCF.org or contact us at info [- at -] PadrinoCF.org. ☞ info [- at -] PadrinoCF.org, PadrinoCF.org

. Energy Efficient Building - Drastically reduce CFE bills with local manufactured EFBlock. R-40+, termite, fire, hurricane proof. Years of happy customers in Baja and US. For more info, contact: ☞ Jeff Welch, efblockpacific [- at -] gmail.com, or visit todossantoshomes.com, 612 117 3353

Todos Santos Alanon Meeting - - Open Meeting for friends and family of alcoholics, Fridays 1:30 p.m., Cuatro Vientos Yoga Studio. Eric, 612-156-9980, al-anon.org, Todos Santos

Todos Santos A.A. Meeting - Open Meeting, 5:00PM Mon/Tue/Thur/Fri. 11:00AM Wed/Sat. Upstairs, blue building across from White Sands Spa next to Ejido Building. Eric, 612-156-9980, Todos Santos

Into The Solution A.A. Meeting - Closed Meet: 5PM Mon/Thur. Closed Womens' Meet: 9 AM Fri. Calle Rafael Pedrajo, last road on right going to Cabo, El Mirador sign, Bldg. on left. ☞ Kenny 612 152 2995, Jenny 612 137 3123, Don 612157 1256, Catherine 612 149 5194, Todos Santos

Yard Service/Handymen - Centro Cristiano Rehabilitacion De Todos SantosHard workers, help with Yardwork, cleanup, painting, fencing, etc. Grateful for donations of clothing, food, bedding, or what have you. Sr. Demetrio [- at -] 612 151 4980, Email bperkins0403 [- at -] gmail.com - Todos Santos
Your Service Ad Here - $5 US Per Week! Do you have a Service to offer but customers don't know how to contact you? Put your Service ad of up to 25 words Here in front of Over 5,900 6,000 Baja Western Onion Readers for only $5.00 US Per Week. Click For More Info ⇒

Sewing Alterations In Pescadero - Clothing alterations and repair also Quilt classes in Pescadero light upholstery work, as in cushion covers and etc. (save my number). ☞ Juanita Loyear, cabonana01 [- at -] gmail.com, 6122023880


Migrant Children Need Your Help - The weather is cooling off and the migrant families are returning to the area. They typically come from warmer areas and often arrive without enough warm clothing for their children.

Gently worn clothes are easily acquired at Goodwill and other second hand stores or maybe some that you have around the house.

We are looking for fleece jackets, long pants, long sleeve shirts, underwear, and shoes and socks for children. All sizes. Boys and girls. ☞ Nancy Serfas, nancyserfas [- at -] aol.com, PadrinoCF.org

Sacred Heart/Sagrado Corazon Food Bank Of El Pescadero - Hola amigos, the Sacred Heart Food Bank of El Pescadero is alive but struggling. We need help and donations to help the less fortunate among us. We accept donations at the church on the hill in El Pescadero, me if you see me around town, western union "Mexico Baja California Sur Todos Santos Larry Phoenix then email me # [- at -] phnix52 [- at -] gmail.com, Oasis in El Pescadero and purda Vida in Todos Santos. All donations are greatly appreciated. The best gift is the gift of giving. Thks Larry ☞ Larry Phoenix, phnix52 [- at -] gmail.com, Baja California Sur


---
Submit your News and Free Ads here: bajawesternonion.com/submitad.asp
---
Featured Events
---
Submit your Events Here (Non-recurring Events Only, Please): bajawesternonion.com/submit-event.asp
---
Thursday, January 11
Zoe & The Mischief On The Roof - 4 PM ~ 6 PM, California Star Tortilleria "Star Bar", Carretera Las Playitas, Todos Santos. Zoe & The Mischief on the roof of the Star Bar for a rousing set of rock-n-roll originals. California Star sells cervezas, burritos & quesadillas. Bring chairs. Surprise opening act! ☞ Zoe Dearborn zoe [- at -] cultivatecreativity.net, facebook.com/zoedearbornsongs/

Live Music At Landi's With Greg & Jen - 6:00 ~ 9:00, Landi's Restaurant, Juarez/Topete & Hidalgo, Todos Santos. We ARE getting a late start this year, but we are back. We've got some new songs but they match up with our collection of original, obscure and almost forgotten favorites. We'll see you there! . ☞ Greg Kitchel g.kitchel [- at -] montereybay.com, 612 119 37 05
Friday, January 12
Friday Night Trivia [- at -] The Brewery - 6pm ~ 8pm, Todos Santos Brewing, Alvaro Obregon bet Militar & Rangel, Todos Santos. Do people often refer to you as 'Google'? Do you know a whole lot of random 'stuff'? Wondering what you are going to do with all that knowledge gained from 'education'? My friends this Friday Night Trivia (12 Jan) is for you! This weeks theme is "General Knowledge" ... so finally all of that that useless information is going to pay off! We kick off at 6pm with short rounds, great prizes hosting in English & Spanish.☞ Liz Mitchell info [- at -] todossantosbrewing.mx, 6121452023
Monday, January 15 thru Monday, January 29
Monday Latin Jazz With Pepe Sosa - 7 pm ~ 10 pm, Jardín Alquimia Art & Cocktails, Álvaro Obregón, Downtown, Todos Santos, B.C.S. Come join us every Monday in January to listen the best Latin rhythms with Pepe Sosa and friends! Music goes from 7 to 10 pm, and there is no cover charge. We´ll be serving our (allways changing) bar food & tapas, beer, wine, and of course, our signature cocktails. ☞ Jorge Ochoa jardinalquimia.ts [- at -] gmail.com, 6121186226
Tuesday, January 16
We Are The Drum - 5:00 ~ 6:30pm, Donna's Mosaic Studio, Militar, across from St Judes Med. Ctr. , Todos Santos. Learn how to play West African drums in the tradition of Nigerian drummer Babatunde Olatunji. All Drums provided! Everyone Welcome! ☞ Rosario Carelli wearethedrum [- at -] yahoo.com, 612-198-6648, http;//wearethedrum.com
Tuesday, January 16, thru Saturday, January 20
Pelican Theatre Of La Paz 5th Season - 7 pm ~ 8pm, Ciudad de Los Niños (behind church) , 5th Febrero e/ Revolucion y Serdan, La Paz. HEAVEN AND EARTH three short comedies.Tickets 150 pesos on sale at Allende Books,La Paz from Jan 2nd. Wine and cheese served after performance. No entry to show after 7pm. ☞ David Coxwell dcoxwell [- at -] gmail.com
Wednesday, January 17 thru Sunday, January 21
La Ventana Classic Kite Sup Mtb Race - Palapas Ventana, La Ventana. Charity race to raise $ for local kid scholarships KITE SUP Mtn Bike racing - Gerry Lopez will be there. ☞ laventanaclassic [- at -] gmail.com, laventanaclassic.com/
Wednesday, January 24
Tracy Durland Sings Mexican Favorites - 6 pm ~ 8 pm, Birriería Don Toño, Colegio Militar , Todos Santos. Join us for a magical evening of delicious Mexican food and music at this hidden family style gem. Tracy Durland will sing Mexican and Latin classics. Don Toño will offer his amazing dishes and hospitality. A winning combination! Seating is limited. BYOB. ☞ Tracy Durland, 612 154 4729

Victoria's Pop Up For Solo Por Ayudar! - 1:00PM ~ 5:00PM, La Cocina de Cleo, Las Playitas Road. esq Calle Mangos, Todos Santos. Join designer Victoria of Victoria's Sunny Dresses at her exciting 2 day Pop-Up to support Solo Por Ayudar, the TS group helping local Mexican seniors in need. . ☞ bajazebra [- at -] gmail.com
Thursday, January 25
Victoria's Pop Up For Solo Por Ayudar! - 10:00AM ~ 1:00PM, La Cocina de Cleo, Las Playitas Road. esq Calle Mangos, Todos Santos. Join designer Victoria of Victoria's Sunny Dresses at her exciting 2 day Pop-Up to support Solo Por Ayudar, the TS group helping local Mexican seniors in need. ☞ bajazebra [- at -] gmail.com
Saturday, January 27
Breath Work Classes - 10:30AM ~ 12:30, Cuatro Vientos, , Todos Santos. A powerful approach to self-exploration, transformation and healing. Breath to the sound of drums and evocative music in safe/ comfortable setting. No prior experience necessary. For more information and prior to attending contact Diana. Over 20 years experience. 400P/20US. ☞ Diana Pandell dianapandell [- at -] sbcglobal.net, 612-133-3468
Sunday, January 28
T S Writers Workshop Free Craft Lecture - 3PM ~ 5PM, Todos Santos Writers Workshop, 12 Calle Horizonte, Casa Dracula, Todos Santos. Author Jonathan Penner on "¿Qué pasĂł? A Deep Dive into Plot." Free admission with donation to the Palapa Society. ☞ todoswrite [- at -] gmail.com, todossantoswritersworkshop.com
Monday, January 29
T.S. Writers Workshop Faculty Reading - 7PM ~ 10PM, Todos Santos Writers Workshop, 12 Calle Horizonte, Casa Dracula, Todos Santos. Join us tonight in the courtyard gardens of legendary Casa Dracula for a reading of works by our faculty: Jeanne McCulloch, Gordon Chaplin, Rex Weiner, Jonathan Penner, Merrill Feitell, Nick Triolo, and special guests. Bring your picnic dinner and favorite beverage! Admission free with donation to the Palapa Society. ☞ todoswrite [- at -] gmail.com, todossantoswritersworkshop.com
January 27-February 3
5th Annual 2018 Todos Santos Writers Workshop - Seven-day intensive workshops in Fiction, Non-fiction, Memoir, and Poetry for writers at all levels. Faculty: Christopher Merrill inaugurates TSWW's poetry workshop; Jeanne McCulloch (memoir); Gordon Chaplin (fiction); Rex Weiner (nonfiction); plus guest writers and public events to be announced. Apply now: todossantoswritersworkshop.com #LitHappens
Thursday, February 1
T S Writers Workshop Writers Roundtable - 3PM ~ 5PM, Todos Santos Writers Workshop, 12 Calle Horizonte, Casa Dracula, Todos Santos. "Inner and Outer Landscapes: Nature Writing in the First Person" A conversation about writing, nature, and connecting personally with the environment, with authors Ellen Waterston and Christopher Merrill, moderated by Jeanne McCulloch. Admission free with donation to the Palapa Society. ☞ todoswrite [- at -] gmail.com, todossantoswritersworkshop.com
Saturday, February 3
Soar '18 Annual Street Party - 5:30PM ~ 10PM, Pedro's in Loreto Bay, Loreto Bay, BCS, Loreto Bay (Nopolo, BCS). SOAR 2018. Our annual street party will be held at Pedro's Place in Loreto Bay on February 3, with music by Los Beach Dogs, dancing, food and fun. Suggested donation to SOAR (Segunda Chansa Oregon Animal Rescue) of 100 pesos per person is being asked upon entry. SOAR rescues animals in Loreto BCS and facilitates their transport to Oregon shelters. SOAR partners with Rescue Express (rescueexpress.org) and Family Dogs New Life (familydogsnewlife.org) to find forever homes in the Portland area. ☞ Kristen Winn kristenwinn [- at -] comcast.net

Brian Flynn Birthday Bash - 7:00PM ~ 11PM, Hotel Vidasoul, 1000 Camino del Costa Vinorama. Giant Birthday Bash Starring Brian Flynn, Jay Johnson, Sandi Johnson, Terry Townson, Carlos Villalobos, Jeff Hibshman. Balas On The Road Opening Band. Rooms available for the concert.. ☞ Joan Hafenecker joan [- at -] vidasoul.com, 624 154 6966, vidasoul.com
Saturday, February 10, thru Sunday, February 11
Todos Santos Open Studio Tour - 10am ~ 4pm, Todos Santos. The 9th Annual Todos Santos Open Studio will be held the weekend of Feb 10 & 11, from 10 am to 4 pm. All proceeds benefit the children's art programs at the Palapa Society of Todos Santos, A.C. Advance ticket sales begin Jan 28th at $10 USD ($200 pesos) and can be purchased in town at the Tecolote Book Store located on Calle Juarez, or ordered online at ts.studiotour [- at -] gmail.com or purchased at www.brownpapertickets.com. Tickets can also be purchased on event days from 9 – 3 at Cleo's in Las Tunas and The Palapa Learning Center (PLC) on del Huerto in town. ☞ Anne Hebebrand ts.studio [- at -] gmail.com, annehebebrand.com/events/
Monday, February 12 thru Saturday, February 17
Erath Journey Wellness Retreat - 2 PM ~ 9 AM, La Duna Centro EcolĂłgico, , La Paz. Through this discovery journey of hands on permaculture and eco-arts, your experiences will guide you to expand your consciousness opening to a renewed source of energy, purpose, and resilience. . ☞ Gabriela Flores gabriela [- at -] ecobaja.com, +16199770513, ecobaja.com/retreats/earth-journey2018/
Friday, March 9 thru Sunday, March 11
Baja Shakespeare - 7:00 pm, Hotel Buena Vista Beach Resort, Convention Center, Spa Buena Vista. Don't miss our 18th Season's production, The Baja Shake Up, a musical spoof on Woody Allen's Bullets Over Broadway. Matinee at 1:30pm, Sunday the 11th. Doors open 1 hour early. Tickets $20 or peso equiv. at Baja Homes & Land or Galeria Los Angeles. Will Call, 624 141 0314 or email, nanatembden [- at -] ymail.com. Hotel offers pre-show dinners and special over-night rates. For reservations call 624 142 0099 or info [- at -] hotelbuenavista.com. For all details see our FB Page . ☞ Kim Scholefield tyfield1 [- at -] hotmail.com, 624 100 4802, facebook.com/pages/Baja-Shakespeare/220397878011557
Wednesday, March 14 thru Saturday, March 17
Baja Shakespeare - 7:00 pm, Hotel Buena Vista Beach Resort, Convention Center, Spa Buena Vista. Don't miss our 18th Season's production, The Baja Shake Up, a musical spoof on Woody Allen's Bullets Over Broadway. Doors open 1 hour early. Tickets $20 or peso equiv. at Baja Homes & Land or Galeria Los Angeles. Will Call, 624 141 0314 or email, nanatembden [- at -] ymail.com. Hotel offers pre-show dinners and special over-night rates. For reservations call 624 142 0099 or info [- at -] hotelbuenavista.com. Festival de Artes is Sunday 3-18. For all details see our FB Page . ☞ Kim Scholefield tyfield1 [- at -] hotmail.com, 624 100 4802, facebook.com/pages/Baja-Shakespeare/220397878011557
---
Submit your Events Here (Non-recurring Events Only, Please): bajawesternonion.com/submit-event.asp
---
Lost, Found, and Stolen Items Return to Top
---
How To Remove Your Lost And Found Items Notice - If your Lost or Found item is reunited with its owner, let us know and we'll remove your notice. Simply send us a note through the Baja Western Onion web site ad submit form. We'll be sure to get it. You can find the web submit form here: bajawesternonion.com/submitad.asp -

Lost Kiteboard Cabrinha Tronic Off Playa Del Sol 1/3 - Bright Green/yellow/blue 141com. text Scott 415 640-3942 or return to Vela or Playa del Sol. Small reward! ☞ Scott Winkler, 415 640-3942, United States

Lost 35mm Camera in Pescadero - Left 35mm camera on curb while trying to repair a bike. Happened on the main drag on 12/28. 500 peso reward. Please call Matt 301-252-4059 or Matt.fitzpoolservice [- at -] gmail.com✌️ ☞ Matt Fitzgerald , matt.fitzpoolservice [- at -] gmail.com, 301-252-4059, Pescadero

Police Reports Are Worth The Effort! - We were robbed and made the effort to file the "denunciation". It is paying off, as the police are now finding our stuff. Without a filed report, they have much less opportunity to deal with these crimes. I believe that we all have a moral and ethical responsibility to assist the police to the fullest extent possible. ☞ Les Schubert, 612-139-1209, 11/7/2015


---
Submit your Lost And Found Notices here: bajawesternonion.com/submitad.asp


---
Rides or Caravans Available/Wanted Return to Top
---
How To Remove Your Ride Share Ad - If you hook up with someone for a ride, let us know and we'll remove your ad. Simply send us a note through the Baja Western Onion web site ad submit form. We'll be sure to get it. You can find the web submit form here: bajawesternonion.com/submitad.asp - The Baja Western Onion

Seeking Co-driver - Hoping to make the drive from north of the Golden Gate Bridge to Todos Santos sometime after 2/1. Looking for someone to share the driving & gas. Planning to take it a bit slower this time & enjoy it more. You get your own lodging at least 3 or 4 nights. ☞ Jane Sipe, jsipe [- at -] juno.com, 7072916463, United States

Heading Back To Canada, Co-Driver Wanted - I am planing to drive my Campervan from Todos Santos back to BC by the end of February to mid March. No specific time jet. I like to take my time and will be fine driving on from SanDiego by myself. The camper sleeps 2 easily. A dog is well come. Reply to my email please. ☞ Tamara Kaminiarz, tamaraka [- at -] gmail.com, Baja California Sur

Ride Share To San Diego Late Feb. - Need to get to San Diego or L.A. end of Feb to pick up my car. Will share gas, etc. Have little dog and back bag luggage. Call or text Dutch at 624 128 3205 ☞ Dutch, olafjuda [- at -] gmail.com, 624 128 3205, Pescadero

Caravan After Christmas - Looking for a person to buddy drive crossing Tecate after Christmas and driving down to Baja Sur. ☞ Diana, wambie123 [- at -] gmail.com, United States

RV Caravan From San Diego To Baja Biosana: 01/15-02/07 2018 - I'm heading down to Baja BioSana in my RV and would like to join anyone interested in caravanning down for good company and safety reasons. If interested, please email mydreamhouseinbaja [- at -] gmail.com. Thank you and have a wonderful day. ☞ Dien Pham, mydreamhouseinbaja [- at -] gmail.com, (657)400-3359, United States

Need A Car In SF/LA/SD Driven Down To La Paz/TS Or Cabo? - My husband and I are driving down the west coast to baja on April 26, 2018. We're very interested driving a car down so we can fly out of Cabo once we're done with traveling. We have excellent driving records, have never been in an accident and are very responsible - please contact us if you're interested! ☞ Hope Price, hopeshelbyprice [- at -] gmail.com, United States


---
Submit your Rides or Caravans Needed/Available articles here: bajawesternonion.com/submitad.asp


---
Pet Corner (Lost and Found pet notices will run for two weeks) Return to Top
---
How To Remove Your Lost or Found Pet Notice - If you reunite a pet with its owner, let us know and we'll remove your ad. Simply send us a note through the Baja Western Onion web site ad submit form. We'll be sure to get it. You can find the web submit form here: bajawesternonion.com/submitad.asp -

Editor's Note - We received a notice that the Email address sent with the ad below is not correct, and no one answers the phone number. Please resubmit correct information for this ad at: bajawesternonion.com/submitad.asp, or let us know if we need to pull it.

German Shepherd - 1 yr old - not neutered - underfed & on short chain - it's people have no time for him, they are young - they want some money for him - probably not purebred - I walk him occasionally - I can get you in touch with his people if you are interested ☞ Pamela Sher, nolimetangere [- at -] gmail.com, 612 228 - 9424, Pescadero



Found Dog-->> - This dog just came in the property. If you recognize it, please let me know ☞ Pierre Jambor, pierrejbor [- at -] gmail.com, i.imgur.com/ErcgRmy.jpg, 6121563644, Todos Santos

Jack Russell Puppy - Anyone interested in a seven week old Jack Russell Terrier? He has been to the vet, but not yet neutered. White with brown spots. Of course he is cute. ☞ Joan, joan.k.standafer [- at -] gmail.com

Loving Puppy Looking For A Home - I'm a 3-4 month old pit bull mix. Some nice people found me on the street and fed me, took me to the vet and gave me a new start on life. Although I only have one good eye, I'm now a happy, healthy puppy. I can be delivered to your home in La Paz or Todos Santos. ☞ Peter Cole, colepete [- at -] gmail.com, La Paz

Malú Ready For Adoption (from the Baja Western Onion on Facebook) - Malú is female dog 11 years old, she was rescued with severe mange living on the streets. But today she is ready for adoption ❤

She has been already spayed and has all her vaccines. I can provide all documentation for her to fly to the USA and CANADA

--There is no adoption fee --

Please share. - Ceci Barraza ☞ Join The Conversation Online via Facebook: facebook.com/groups/TheBajaWesternOnion/,

Please Help Us Find Whiskey -->> - Please Help Us Find Whiskey - Lost Dog, Whiskey - Please help us find Whiskey. Frank and Nazaria's Dog, also Shut Up Frank's dog. She has been missing for a few days. She is 3 years old, grey with white spots on her face, chest and paws.

If found please call 14-50146 or 612-1589069, or contact Shut Up Frank's at 14-5070 ☞ Frank Henley, shutupfranks [- at -] verizon.net, facebook.com/ShutUpFranks/, 14 50707, Todos Santos

Do Not Buy From Puppy Mills - "Do not breed nor buy from puppy mills, while shelter animals die." Please adopt rescue dogs from the streets, do not buy them from profiteers. ☞ Identity Witheld by Request, Baja California Sur

Good Info On What To Do If You Lose Your Dog In Baja (or Anywhere) - This excellent article courtesy of Baja Insider: bajainsider.com/baja-life/pet-care/findinglostdogs.htm

---
Submit your Pet Corner articles here: bajawesternonion.com/submitad.asp (and remember to Spay or Neuter your pets)
Let us know if you find or place your pet so we can remove your ad -
---
Quote Of The Day:
" Common sense is not so common. " ~ Voltaire

---

---

Return to Top

---

---

Frequently Asked Questions

---

How Do I Submit an Article, Ad or Question? Visit Our Web Site at submitad.asp
How Do I Submit a Graphic or Photo to The Baja Western Onion? Visit Our Web Site at advertising.asp
How Do I Advertise in The Baja Western Onion? Visit Our Web Site at advertising.asp
How Can I Donate to The Baja Western Onion? Visit Our Web Site at donate.asp
What Can I Submit and How Often? Find Information Here: faq.asp
Where Can I Find The Best of The Baja Western Onion? Visit Our Web Site at best-of-the-bwo.asp
Where Can I Find Back Issues? Recent Back Issues of the Baja Western Onion are Here: back-issues.asp (NOTE: Not all Back Issues Posted)
How Do I Subscribe? Visit Our Web Site at subscribe.asp
How Do I Unsubscribe? Our link is at the bottom of every issue of the Baja Western Onion, or visit Our Web Site at subscribe.asp.
How Do I Contact the Human Owner of The Baja Western Onion? Please send an e mail to .
More FAQs Here: faq.asp

---

---






Todos Santos News Info Events Entertainment Things To Do Pescadero La Paz San Jose Del Cabo San Lucas Baja California Sur Mexico-Baja Western Onion. The Baja Western Onion e mail newsletter information community calendar want ads for sale for trade swap meet