---
Todos Santos News, Info, Events & Entertainment Listings and Things To Do.
Covering the Entire Los Cabos Area From Todos Santos, Pescadero and La Paz to Cabo San Lucas and San Jose Del Cabo, Baja California Sur, Mexico
Welcome to the Baja Western Onion! Each week by Email, we provide fresh community news, info, events, entertainment listings and things to do in Todos Santos, and the Los Cabos Area of Pescadero, La Paz, Cabo San Lucas and San Jose Del Cabo, Baja California Sur Mexico. Stay informed about local Baja news, events and things to do in Todos Santos and the Los Cabos Area. We have over 4,000 subscribers, and we mail every Tuesday and Friday. Best of all, its FREE!

Please see an example of one of our past issues below, updated as time allows. To receive the most current issue of the Baja Western Onion FREE by Email each week, please Subscribe

Back Issues of the Baja Western Onion can be found HERE. For Baja Advertising Info, visit our Sponsorship Page.

Note: E mail addresses on this website have been modified to prevent detection by automated address harvesters used by spammers. To contact someone by e mail, please replace the [ -at- ] characters and spaces with the traditional "@" symbol.
---
Tuesday August 12, 2014
---
Hogar Del Nino Carne Asada Dinner - You're Invited! - Sergio of La Casita will be cooking a carne asada dinner at Hogar del Nino on Sunday, August 17. You're invited to come enjoy the dinner with a minimum donation of $150 pesos per plate. All proceeds will be used to buy school supplies, uniforms and school shoes for the children at Hogar del Nino.

Come see the changes at the Hogar and enjoy a delicious dinner donated by Sergio. Serving time is 5:30-7:00 PM. Reservations are required by Thursday, August 14, by emailing Nancy Naigle at the following address. ☞ Nancy Naigle, nnaigle [- at -] att.net, 612-178-0040, Todos Santos

Fall Vipassana Retreat With Robert Hall - Baja Retreats is honored to facilitate a Vipassana Retreat lead by Robert Hall this October. And what could be better than hosting it right here in Todos Santos! Join others in silent meditation, Dharma talks, awareness in movement and meditation walks, group Gestalt sessions, yoga, healthy meals, connectedness and fun. Rates very from $1,500 for full retreat guests (Oct 5th-12th) to $600 for local residents and commuters (Oct 6th-10th). Please contact us right away as space is limited. ☞ Paul Carson, info [- at -] bajaretreats.com, http://www.bajaretreats.com, 805-448-0070, Todos Santos



Long-term Rental Needed! - My wife and I along with our sweet kitty- Riley will be moving from Dallas to TS in mid Oct and are looking for a furnished 2 bedroom long-term rental (6 months or more). 1 - 2 bathrooms. View of the Pacific, outdoor space, ceiling fans. A pool would be ideal - but not a deal breaker. We will care for your home as if it were our own.

We will be visiting TS from Aug 24 - Aug 28th looking for a home. Can be reached via email - bbking9 [- at -] lycos.com or US Cell 214-514-2030. Thanks, ☞ Billy, Kimberly and Riley King, 214-514-2030 (08/08/14)



Todos Santos Library Open All Summer - Monday, Wednesday, Friday and Saturday, 10:00 a m to 1:00 p m. In the Palapa Society building on the road to Punto Lobos. Lots of new books and DVDs for your summer reading and viewing. ☞ info [- at -] palapasociety.org, www.palapasociety.org, 145-0299

There's A Million ... - fundraisers in the naked pueblo, but only one supports the medical needs of children. The Palapa Society's annual 5K road race will be held on December 27th, and this year we are not only looking for business sponsors, but individuals as well. For as little as 500 pesos, you can be added to the list of Chino Champions, about the same amount of money needed for weekly therapy for the two autistic children we support, just an example of the many kids in TS who need help. Contact me if you want to be a champion. ☞ Tim Doyle, timsudoyle [- at -] hotmail.com, 612-145-0821

Buy Or Rent A Car - I am looking for buy a car or truck functional. No matter the year or model. $ 1000. I am also looking for rent a car or a truck for 3 weeks. ☞ Itzel valdes, vcitzel [- at -] gmail.com, 5537368381


Saint Lukes Summer Special - Saint Lukes Todos Santos has a summer special: regular, non-emergency consultations from 8 a.m. to 6 p.m. Mondays and Fridays for 150 pesos. We also are offering a 15 percent discount on all in-house lab work. We have Dr. Abaroa (ortho) on Wednesdays, and Dr. Wibert (gyno) on Fridays. By appointment only. Additional specialists are also available.

With this hot weather, food can spoil quickly! If you feel sick, come on in for a stool test or CBC blood test. You might have a bacterial infection. For more information, call 612-145-0600 (English spoken). ☞ Hector Gonzalez, hector [- at -] saintlukesclinic.com, 612-145-0600, Todos Santos


Soda Stream Refill - Does anyone know of a soda stream refill location in La Paz, Cabo or if not anywhere in Baja? ☞ Dhorea Ryon, dhorearyon [- at -] hotmail.com, 128 8235

Long Term Housesitting - Bridget and I are looking for a long term housesitting opportunity. Currently we have a small home in Pescadero that we want to keep since it has become the working Studio for Zii Ropa and there's no enough space to live and produce there. So we do have another space in which we can live-in in case you need to come a couple of weeks a year here and there. I work for Baja Beans and we have plenty of references. We would be really happy if this happens sometime at the beginning of October ☞ Hesed Najera, hesed [- at -] bajabeans.com, https://ziiropa.squarespace.com, 612 177 8893



Professional Carpentry - Local teacher/carpenter looking for work. Fabrication of doors, windows, cabinets, shelving, furniture. Special projects and reparation. Maintenance of palapas from termites and more.

Professional, reliable reasonable. Some English spoken, also have translator. ☞ Jesus Bojorquez, 612-14-11646 (08/08/14)


Jewelry For Sale - Pearl Necklace & Earrings, Natural Blue Sapphire Pendant for sale in TS: jewelery, 46.1 Caret Natural Sapphire pendant set in gold oval, open backed setting for necklace. Paid $1900US, selling for $595US. Pearl necklace 8mm, 16" long -paid $1500US, Sell for $495US. Pearl earrings, 2 sets, 1 set for $70US (paid $300) & 1 set for $20US. 1 ruby and sapphire, 2-sided round gold pendant, to be worn as necklace- Paid $1000US, sell for $295US. Great deals on all items, Email me and we can meet in a safe location for you to see. bajasursun [- at -] gmail.com, Todos Santos ☞ , bajasursun [- at -] gmil.com, Baja California Sur

Looking To House Sit Or An Affordable Beach Rental - Australian guy with a few months off work deciding to spend it around these amazing beaches until late October or November. Looking to house-sit/care-take while you're away or an affordable holiday rental (<500 usd p/m). Pescadero, Cabo, La Paz. It doesn't have to be fancy but Wifi and close to the beach preferred. No wild partying - Interested in a quite place to write and play guitar. Can provide references. Please email with anything you have or know of. Cheers! ☞ Nathan Chaseling, nathan.chaseling [- at -] gmail.com, Pescadero


Electrical Maintenance - We repair electric gates and automatic doors, installation of burglar-proof locks, light installation for gardens and areas of difficult access" Call us for free budgets! Solar sistems, inverters, generators ☞ Marco Castro, marcoecastro [- at -] hotmail.com, (612) 139-5517

Need My Car Shipped From San Diego To Todos Santos - Hello. I am driving from New Haven, CT to San Diego, CA mid-October through November 1st. I would like to fly from San Diego to Cabo and have my car shipped to Todos Santos. Can anyone recommend a car shipping company in/near Sand Diego. please email me any suggestions/recommendations. Thank You! ☞ Pamela Joyce, joycectldy [- at -] yahoo.com, United States



Sailboat for Sale - 18.5 ' Sailboat For Sale - 1997 West Wight Potter 19. Primo condition with trailer and outboard motor. Asking 5500K . Sleeps two or three. New CDI furler on Genoa Jib. Check out: www.westwightpotter.com on web for pix. Boat is in Todos Santos. Excellent for sailing Baja waters. Boat and trailer are Registered in California and Mx. Call 044 612 178 0070 or cell: 044 612 117 4044. ☞ Carlos Freeman, carloskarlafreeman [- at -] gmail.com, 612 178 0070, Todos Santos


Dog Kennel Back To Cabo - Hi, looking for someone to help me out. Need to send a dog kennel from Los Angeles (LAX) To San Jose Del Cabo (SJD). If you are flying or driving from the Los Angeles area to San Jose Del Cabo and are going to arrive before the 13th of August 2014. I need your help! Please contact me ASAP. Thanks in advance. ☞ Vinny Chat, vincent [- at -] PiscesGroupCabo.com

Tava SUP Boards For Sale - 9´'8- 10'5 and 11'2 comes with a paddle. N Tava Stand up paddle boards. ☞ 612-153-2364, Baja California Sur


1993 Toyota Truck 4x4 4cyl. Baja Plates - Low miles 169,000 22r 4cyl., 5 speed, runs great, lumber rack, stereo. $45,000.00 or 3,800.00 usd. Marc 612 1591553, El Pescadero ☞ Marc Hasey, 612 159 1553

Dog Kennel Back To Cabo - Hi, looking for someone to help me out. Need to send a dog kennel from Los Angeles (LAX) To San Jose Del Cabo (SJD). If you are flying or driving from the Los Angeles area to San Jose Del Cabo and are going to arrive before the 13th of August 2014. I need your help! Please contact me ASAP. Thanks in advance. ☞ Vinny Chat, vincent [- at -] PiscesGroupCabo.com


Property Caretakers - We are a couple from San Diego and are care taking in Pescadero until November. Responsible, homeowners and business owners. We have a vacation rental business in Loreto and come here for the summer, fall and winter and eventually would like to move here permanently. Dwight is a retired General contractor so if there is an issue maintenance or repair, he can usually fix it! Great references. ☞ Cambria Dotterer, cambria [- at -] madremedia.com, 613-105-1687, Todos Santos



Pura Vida Locals Day!!! - Local's Day has returned! Every Wednesday in August and September! For locals, your entire purchase will be discounted %20 percent. You must let the cashier know that you would like to receive your discount. Open Mon - Fri 10-5

Dia de los locales regresa para el verano! Todo los Miercoles en Agosto y Septiembre.. 20% descuento. Abierto Lunes a Viernes 10-5. ☞ Joella N Kurtis, puravidahealthfood [- at -] gmail.com, 612-145-0471

Sit On Top Ocean Kayak For Sale - Ocean Kayak brand by Tim Niemier one person kayak. Yahoo model, 10.5 ft comes with fiberglass paddle, removable seat with backrest, and removable knee tree. Great condition, no leaks, in Todos Santos, $2500 pesos or $200USD. ☞ , jsbdx [- at -] yahoo.com, 612-119-3807


Pyrex Glass Blower - Hello, I'm looking for a person that works with pyrex glass in the Los Cabo area or even La Paz. ☞ , onesweetfish [- at -] hotmail.com


Artist Seeks Private Room/casita - I am Joseph Brooke, a European educated artist. I am looking for a private room/casita/guest house/trailer in baja, near ocean to live for the next two years. 400 US a month is my ceiling...Platinum credit/references on request...TY Joseph ☞ Joseph Brooke, jbrooke2001 [- at -] yahoo.com, Baja California Sur


Furniture! Casa Decor La Paz & Cabo - Patio Furniture * Wicker & Rattan * Marble * Rustic Hand Painted Furniture * Copper Furniture * Lighting * Kitchen Cabinets * Doors * Floor & Wall Covering * Art * Accessories * Metal Furniture * Fountains and Urns * Mexican Furniture * Imports from Around the World * Large Selection of Furniture, Rugs & Accessories. Interior Design Service! Custom Furniture! We have it all! 2 locations (Cabo and La Paz) Summer Sale: 25% to 40% Off Selected items!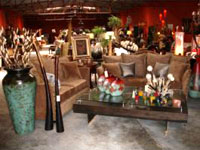 Now Wholesale to the Public: ** Low Price Guarantee. Venta de Mayoreo al Publico ** Garantizamos los precios mas baratos
Cabo San Lucas: km 3.5 on four lane next to Artisanos & Natural Granit. Tel:172 6675; Vonage: 888-557-6533; Mexican Cell: 624-176 8146. Mary Aguirre E-mail: mary.aguirre [- at -] casadecorcabo.com
La Paz: 12,000 sq. Warehouse 560 Marques De Leon
Visit our website at AntiqueRowMarket.com or e-mail: richards77 [- at -] pcisys.net
3 to 12 month Credit - no interest with Banamex card Telephone: 612-129-3364 or Cell: 612-141-7615; USA Telephone: 303-777-5157 - Luis Hernandez


Come Visit The Great Mexico City - Come to Mexico City, one of the most exciting cities in the world. We offer lodging in rooms inside a large home as well as custom-design tours that include breakfast and transport from-to airport. We are 12 minutes away (2.5 miles) from the trendy Polanco neighborhood, where amazing museums and galleries are located as well as the best restaurants or the largest park in the country. Rooms include WiFi, cable TV, private bathroom, access to a kitchen. Check out more info and pics at our site. For reservations please email us ☞ , cityrocks [- at -] outlook.com, http://cityrocks.wix.com/casa-nona


Freediving Course - Freediving Course August 27,28. Learn to freedive with National Champion Instructor Alfredo Romo. 2 day course focusing on safety, techniques, and practice in the pool and on our hangline in the ocean. Learn the safe way to improve your bottom time and depth. Includes level one FII certification. Optional 2 days guided spearfishing at Cerralvo Island Aug 29,30. Accommodation Packages available at Palapas Ventana. To reserve your spot contact [- at -] palapasventana.com. 612 114 0198. ☞ Tim Hatler, contact [- at -] palapasventana.com, http://www.palapasventana.com, 612 114 0198, La Paz


What's Happening At The Distillery - The Distillery Theater Presents - Please bookmark our Baja Distillery Facebook page or even better our The Distillery Theater Presents page to keep up to the minute on our movies:
https://www.facebook.com/groups/824100970934485//
https://www.facebook.com/baja.distillery?fref=ts

Please use these web sites from here on.

Weather concerns will be a factor this summer it seems. Again it looks like unsettled weather this Wed. so hoping to startup movie night again July 16. We may move inside when necessary. Again check above site for current news.

We have changed movie nights to one day a week. Every Wednesday at 8pm. And will be doing special films every once in a while also so check our site. We start our new Summer hours and menu this week. To be announced on our facebook sites.

The bar is open daily with free moonshine tasting, Soccer semi finals, our drink specials. Were here for you this summer. 11 till closing. ☞ James, merlo4u [- at -] earthlink.net, thedistillery.mx/, 612-145-0098, Todos Santos


K9 Rancho Del Perro Orientation (la Paz) - K9 will be hosting an orientation on Friday, August 15, [- at -] 5pm [- at -] the Vista Room at Marina de La Paz. Come one, come all to find out more about what K9 has been up to. You will also have the opportunity to learn how you might be able to get involved. Please contact me if you plan to come so we have enough refreshments and handouts. Hope to see you there.... Cindy ☞ Cindy Crane, cindycrane090 [- at -] gmail.com, http://k9ranchodelperro.wordpress.com/, 612-141-9903, La Paz


Two Charming Casitas, Summer Rates, Todos Santos - Two furnished, individual casitas and apartment available in park like surroundings immediately adjacent to hiking and biking trails. Three blocks from the center of town. Within the gates parking. Moderately priced. Fountain with nightly frog serenades and daily bird gatherings. Also bats, cats and one dog. Room for humans too. ☞ 145-0073


Indigo Cafe... Open For You - We are open for you this summer, with ice cold fresh juices and smoothies, healthy lunch options such as panini sandwiches, salads, wraps, to take home or to enjoy on our patio, where there is always a wonderful breeze. ☞ Frieda Telemans, indigotodossantos [- at -] yahoo.com, https://www.facebook.com/indigotodossantos, 52 612 137 3473, Todos Santos


Exotic Palms - No Paradise Without Palms - Visit a working palm plantation. Come by for a walk around a beautiful, organized palm plantation in Todos Santos. We have species big and small. Drive away with smaller potted palms in your car or truck, or make arrangements to supply your development project with hundreds or thousands of mature palms. There is lots of good information on our website: palms.mx.

We have a crane truck to move massive specimens. If you have a development or larger project, we can work with your Architect or Landscape Architect - We have plenty of references.

To find us, go to our website, where there's lots of good information, and click on the 'Contact & Finding Us' button - if you print out these clear instructions, you'll have no problems locating us. Our Plantation Manager, Nepo, lives on site. You can make arrangements with him to drop by for a visit. Nepo speaks Spanish only, but he can show you around, and he knows all the prices.

For larger sales, please contact Dean McQuillen - email included below. See you soon! - Dean Mcquillen, todossantos1 [- at -] hotmail.com, palms.mx, 612.152.6785 (Nepo), Todos Santos


House Rental Wanted In The Pescadero Area - Canadian family of 3 and well behaved dog looking for a small house to rent in the pescadero area from Jan 1 2015 to march 31st 2015. Two bedroom preferred. References available as we have rented in the area last year. Please let me know what you have for rent so we can make arrangements soon. Thank you. ☞ Jay Gray, jgsquamish [- at -] gmail.com


Tuile Cargo Box - Approx. size is 32" W X 72" L X 13" H. No longer needed. $150 USD. ☞ Sylvia St.clair, sylviainbaja [- at -] gmail.com, 612-140-8708

40 Ft. Park Model Trailer For Sale W/ Slideouts $12,500 USD - 1995 Terry 8ft wide plus 2 pop outs. Forced heating and AC. Good condition. 2 bedrooms, nice kitchen, gas 4 burner stove/oven, double sink, room for a mid size refrigerator. Bathroom has a shower, sink toilet & cabinets. Nice living area, hall closet plumbed for washer /dyer. Comes with a new instant on Bosch water heater, 2- 8 gal. propane bottles, queen size box spring, wooden steps and landing for entrance. Purchaser responsible for Transportation. For more info and pictures please email or call. Located in Comitan, La Paz. Just reduced to $12,500.00 Usd. ☞ John Or Becky, Becky10449 [- at -] yahoo.com, 612-1064016/ 612-153 3331, La Paz


NEW, Complete Dish Network HD Satellite TV System For Just $399 US - That's right, for the first time ever, we're offering a complete, High-definition Dish Network Satellite TV System for just $399 US, with local installation available. Price includes: dish, receiver, mount, US and Mexican shipping and importation, and Dish Network account setup. With one small, 50cm dish (20") and high-definition receiver, you'll receive US networks (ABC, CBS, NBC, Fox, PBS) in High-definition, plus up to 80 English-language channels in standard definition, and 30 channels in Spanish - anywhere in Baja.

Sports, news, entertainment and movie channels include: A&E, AMC, Animal Planet, BBC America, Bravo, CMT, CNBC, CNN, Discovery, Disney, DiY, Encore Movies, ESPN, Fox Sports, Fox News, HBO, Golf Channel, Hallmark, HGTV, History, IFC, MLB, MSNBC, National Geographic, NFL Network, Science Channel, TBS, TLC, TNT, USA, Weather Channel, and many more. Subscription packages start at just $54.99/mo. plus $10/mo. HD fee, with no contract required, and Local Networks in HD Included. Add Digital Video Recording feature for just $7 mo. DVR fee. Place your account on vacation hold and reactivate when you return, or take it with you. This system is portable; set it up anywhere in Baja.

This system can also be added to existing Dish Network systems, enabling you to receive Local Network channels once again. Ask us about Customized Solutions. For a complete list of available channels and subscription packages, visit: eldoradosatellite/BajaTV/. For more details, send Email: eldoradosatellite [- at -] gmail.com. El Dorado Satellite (formerly Baja Satellite), eldoradosatellite.com/BajaTV/.



Construct/Remodel/Repair - Quality, reliability, creativity and integrity at a reasonable cost. Great local references. Email or call (612)1577566, (612)1575823 or (612)1404537. - Juan Hernandez, hernandezconstructor [- at -] hotmail.com, (612)1577566, Pescadero

Hey! Where's My Ad??? - Out of consideration for our other readers and paid sponsors, we do not reprint free ads or articles for the same individual, subject, item, event or business more frequently than once every 14 days. If we did not have this policy, each issue of the Baja Western Onion would quickly fill up with repeat information and become less readable and useful to our readers. It would also be unfair to our sponsors who pay for the privilege to be included in each issue. If you resubmit a free ad before our 14-day limit, it will most likely be deleted without notice.

We do recognize that frequent advertising in the Baja Western Onion is a most cost-effective way to sell an item or promote your business. We do offer paid sponsorship opportunities that allow you to advertise in each issue of the Baja Western Onion, and we would be happy to welcome you as a new sponsor with us. Non-profits are entitled to receive a 50% discount off our standard, commercial rates. Your paid ad will be sent out twice a week to over 3,900 4,000 subscribers. If you would be interested in learning more, please visit our sponsorship page: bajawesternonion.com/advertising.asp.

Thank you for your understanding, and your continued support of the Baja Western Onion. -
Loreto and Mulege Satellite TV, Internet Services - Offering quality installation and repair services for Shaw Direct Satellite TV, HughesNet and commercial V-Sat Internet systems, wired and wireless home networks, VoIP telephony, home theater and structured cabling.

I'm based in Loreto, but willing to travel to remote locations. Fully bilingual, with references available upon request. Contact Jose Antonio Davila. Mx cell: 613 111 9779. US # 619 534 6401, Email: josedavilav [- at -] gmail.com, Loreto


Publishing Schedule and Submission Deadlines - The Baja Western Onion is mailed every Tuesday and Friday. Please note our submission deadlines:
For inclusion in the Tuesday Edition, all articles must be submitted by 5PM PST Monday evening
For inclusion in the Friday Edition, all articles must be submitted by 5PM PST Thursday evening
We usually publish and send out each issue in the AM, but the time of delivery is based entirely upon our workload :) -
Need Service For Your Dish TV, Shaw Direct, Or Hughesnet Internet System? - If you need service, I can help you. Whether you need new parts, a new dish or cables, or just a repointing to get you back online or restore your TV service, call me at 612 104 2000 or send an Email to todossantostech [- at -] gmail.com or showmethetruth [- at -] hotmail.es.

I am local, and I provide service for new installations and repairs for the entire Los Cabos region at reasonable rates. - Ernesto Pardo, Todos Santos Technologies, todossantostech [- at -] gmail.com, showmethetruth [- at -] hotmail.es, 612 104 2000, Todos Santos



Hey! Where's My Photo? - If you submitted a Free ad or article to the Baja Western Onion and sent us a photo by Email to include with it, please note that, because of the time and expertise involved to edit, upload, host and link images, we're unable to do that kind of work for free ads.

We prepared an Online Tutorial explaining how to post a photo or image with your ad or article.

NOTE: If you would like us to edit and host your graphic, we can do so for the small fee of $5 US per graphic. You can make payment by PayPal if you like: Our PayPal ID is Advertising [- at -] BajaWesternOnion.com. Here is a link you can use to make payment:

paypal.com/cgi-bin/webscr?cmd=_xclick&business=Advertising [- at -] BajaWesternOnion.com
You can then send your photo by Email Attachment to Advertising [- at -] bajawesternonion.com. -
Local Services Directory Return to Top

Computer Repairs - Josue Castillo Parts, service, cleaning, anti-virus, home and office wired and wireless networking, satellite TV and Internet. - 612 143 1508, jocama85 [- at -] hotmail.com, Pescadero and Todos Santos



Construction Innovations New Energy Saving Block - R-30, acoustically efficient, fire, pest, hurricane proof. Low introductory pricing. See work in progress. - Jeff Welch, efblockpacific [- at -] gmail.com, 612-178 -0109; cell 612-117-3353

Construct/Remodel/Repair - Quality, reliability, creativity and integrity at a reasonable cost. Great local references. Email or call (612)1577566, (612)1575823 or (612)1404537. - Juan Hernandez, hernandezconstructor [- at -] hotmail.com, (612)1577566, Pescadero

Construction, Remodel & Repair - Quality, reliability, creativity and integrity at a reasonable cost. Great local references. Email or call (612)1577566, (612)1575823 or (612)1404537. ☞ Juan Hernandez, hernandezconstructor [- at -] hotmail.com, (612)1577566, Pescadero (08/08/14)
Home Services - Window Cleaning - Fast, clean and reliable window an screen cleaning. professional with over 15 yrs exp. reasonable rates. Free estimates. 612 117 3437 ☞ Mrkim, mrkim101 [- at -] hotmail.com, 612 117 3437

Property Rental - Federal Zone To Rent - Cerritos Beach - Help us build a community of services and vendors. Tell us how much area you need pho.to/4bHDU. ☞ Los Cerritos Corp, fedzone [- at -] live.com, Pescadero
Satellite TV/Water Systems - Todos Santos Technologies - Water System Installation, Tinaco cleaning, Satellite TV system installs and repairs. ☞ Humberto Pardo, 612-104-2000, showmethetruth [- at -] hotmail.es, Todos Santos.



Towing And Transport Services

Baja Wheeling S.A. de C.V. - Legal, professional transport serving Canada, US and Mexico. For quotes, call 011-52-1-612-152-6065, email us at bajawheeling [- at -] gmail.com, or visit our website bajawheeling.com.

Your Service Ad Here For Just $5 US Per Week!
Put your Service ad of up to 25 words in front of OVER 4,000 4,100 Baja Western Onion Readers. More Info ⇒ -
---
Submit your News and Events, Questions and Answers articles here: http://www.bajawesternonion.com/submitarticle.asp

---
Featured Events This Week
Tuesday, August 12 -
Rockin' Taco Tuesday - At the Restaurant Bar Chill N Grill located behind the Pemex Gas Station in Todos Santos. New hours are Monday - Saturday from 4pm - 10pm. Tonight: Open Mic, 3 Tacos (beef or patato) with rice for $75 pesos. ☞ Cary Corado, cary_co [- at -] hotmail.com, 612 151 1441, Todos Santos


Thursday, August 14 -
Hogar Del Nino Dinner Reservation Deadline - Sergio of La Casita will be cooking a carne asada dinner at Hogar del Nino Sunday, Aug. 17. You're invited to come enjoy the dinner with a minimum donation of $150 pesos per plate. Reservations are required by today by emailing Nancy Naigle at the following address. ☞ Nancy Naigle, nnaigle [- at -] att.net, 612-178-0040, Todos Santos


Sunday, August 17 -
Hogar Del Nino Carne Asada Dinner - Sergio of La Casita will be cooking a carne asada dinner at Hogar del Nino tonight. You're invited to come enjoy the dinner with a minimum donation of $150 pesos per plate. All proceeds will be used to buy school supplies, uniforms and school shoes for the children at Hogar del Nino. Serving time is 5:30-7:00 PM. Reservations are required by Thursday, August 14, by emailing Nancy Naigle at the following address. ☞ Nancy Naigle, nnaigle [- at -] att.net, 612-178-0040, Todos Santos


---
Submit your Events Here: bajawesternonion.com/submitevent.asp
---
Rides or Caravans Available/Wanted Return to Top
---
Ride Share Bay Area - Ride and share expenses to Bay Area last week of August returning first week of October. Exact dates flexible. Some driving helpful but not necessary. Two night max. ☞ Diana Pandell, dianapandell [- at -] sbcglobal.net, Diana

Ride Needed North To California Or Oregon - Single female looking for a ride from Todos Santos to Oregon. Preferably end of August, but any time around that works. I have valid drivers license and can help pay for gas. ☞ Elizabeth Fisher, onthewallsofpa [- at -] yahoo.com

Wanted Ride Share To Bay Area August/Return October - Wanted to share the ride to the Bay Area the last week of August. Returning the first week of October. Dates somewhat flexible. Share expenses. Plan on making it there with only one overnight stay. Share some of the driving a plus. Room for luggage and boxes. Traveling with my small poodle mix. No other pets, please. ☞ Diana Pandell, dianapandell [- at -] sbcglobal.net, 612-133-3468


---
Submit your Rides or Caravans Needed/Available articles here: http://www.bajawesternonion.com/submitarticle.asp


---
Pet Corner (Lost and Found pet articles will run for two weeks) Return to Top
---
Hot Doggies - We are keeping cool while laying in wait at Pescy dogs to be picked up and taken to our lovely and loving new homes. We are a family of seven, young mother and five boys plus one girl. We are pretty darn cute. However, someone didn't seem to get that and dropped us at Punto Lobos.

We are getting all our vaccinations and worming and will be ready to come home with you in about a week. Please come visit. Mariposa can give you directions and it is a lovely scenic drive, not far from Todos Santos. See you soon!! ☞ Pescy Dogs, mariposa.pescydogs [- at -] hotmail.com, 612-176-3119> Missing Dog - Our beautiful girl Brisa has gone missing in the Las Tunas area. We think the thunder may have scared her. She is tall, dark, and handsome and weighs about 80 lbs. She was not wearing her collar today. Please call or email if you see her. ☞ carrollemail [- at -] aol.com, 612-119-8047, Todos Santos

Wanted: Boston Terrier - Lost my wonderful dog 6 months ago and looking for someone who has boston Terrier puppies or knows wherre I could buy one? ☞ Sheri Van, cabosheri [- at -] yahoo.com, San Jose Del Cabo

Two Rescued Turtles Need New Home - Two turtles need a good place to live. They are about 8 years old. They were found on the street in a local neighboard, one beside a truck tire and the other crossing the street. They are the type you buy at a pet shop. They need a good pond to live. If you have a restaurant with a pond, this is a great oportunity to give them a better life. ☞ ivanstoragecabo [- at -] gmail.com, 624 121 3557



I Can Be All Yours! - I am eager to please, a grateful and very obedient companion. I am devoted and love to play, I do not beg nor do I yap and have no. bad habits. I have just been neutered and vacinnated. I could be your indoor/outdoor best friend and alert you when. necessary. My foster mom has to leave at the end of this month. and would love to see me in a good home. Please call 612-108-7124. to meet me. ☞ Cindy

Good Info On What To Do If You Lose Your Dog In Baja (or Anywhere) - This excellent article courtesy of Baja Insider: bajainsider.com/baja-life/pet-care/findinglostdogs.htm -

Not Getting Enough Affection? - Need some loving? There are many beautiful cats and kittens just waiting to purr for you at Kitty Heaven. You could visit with them once a week or as often as you like. You might even want to help clean up a bit or maybe buy them some food. Why don't you come for a visit? - they love meeting new friends. ☞ Angelique, bajakitties [- at -] yahoo.com, 145-0250


---
Submit your Pet Corner articles here: http://www.bajawesternonion.com/submitarticle.asp (and remember to Spay or Neuter your pets)
Let us know if you find or place your pet so we can remove your ad -
---
Quote Of The Day
" All children are artists. The problem is how to remain an artist once he grows up. " ~ Pablo Picasso
---
---
Community Events Calendar
---
2014
---
May, 2014
Friday, May 23
Gastrovino: Cata Concurso BCS - 12-3:00PM Catado Ciego. $400p. Tickets: La Libreria Tecolote and La Bodega de Todos Santos, Todos Santos; The Wine Market, Cabo San Lucas, Pez Gordo [- at -] Palmilla Shoppes, San José del Cabo; Got Baja Store, La Paz. - La Bodega, festival [- at -] gastrovino.mx, www.gastrovino.mx, 612 176 1910

Gastrovino: Maridaje Magico - 7:30PM Hotel California, Todos Santos. $100 USD. Tickets: La Libreria Tecolote and La Bodega de Todos Santos, Todos Santos; The Wine Market, Cabo San Lucas, Pez Gordo [- at -] Palmilla Shoppes, San José del Cabo; Got Baja Store, La Paz. - La Bodega, festival [- at -] gastrovino.mx, www.gastrovino.mx, 612 176 1910
Saturday, May 24
Benefit Garage Sale - Bistro Magico will host a multi-household season-closing garage sale at the Bistro from 9am – 3pm. Fun kitchen stuff, chairs, furniture and knick knacks. A portion of the proceeds will benefit the Pesky Dogs Rescue Foundation. Please email us if you would like to participate in the sale. - Bistro Magico, info [- at -] bistromagico.com, www.bistromagico.com, 612 169 9200, Todos Santos

Small Yard Sale - 9-noon. Personal and household items. Prices are low and there's even a freebie box. Gate opens at 9AM, no early birds please. 81 Calle Cuauhtémoc Norte at the corner of deLeon and Cuauhtémoc. - Mike Mcallister, heronsnestbaja [- at -] earthlink.net, 612-176-9058, Todos Santos

Gastrovino: Degustacaciones de Vinocolas y Restaurantes Locales - 2-6PM Public Plaza, Todos Santos. Preventa: $350p Dia del Evento: $400p. Tickets: La Libreria Tecolote and La Bodega de Todos Santos, Todos Santos; The Wine Market, Cabo San Lucas, Pez Gordo [- at -] Palmilla Shoppes, San José del Cabo; Got Baja Store, La Paz. - La Bodega, festival [- at -] gastrovino.mx, www.gastrovino.mx, 612 176 1910
Sunday, May 25
Gastrovino: Bubbly Beach Brunch - 11-3PM, El Faro $400p. Tickets: La Libreria Tecolote and La Bodega de Todos Santos, Todos Santos; The Wine Market, Cabo San Lucas, Pez Gordo [- at -] Palmilla Shoppes, San José del Cabo; Got Baja Store, La Paz. - La Bodega, festival [- at -] gastrovino.mx, www.gastrovino.mx, 612 176 1910
Tuesday, May 27
Last chance to plant! - The Tiny Tienda is selling plants in front of Que Rico today from 1-4. A special nutritional plant is offered: Goji, whose berries (Wolfberries)are the highest anti-oxidant food, plus vitamins, amino acids, and Omega oils. Also, fruit trres, succulents and more. Questions? call 612-119-4098 - Moonstone Mazzetti, moonstonenow [- at -] yahoo.com, http://pcfsbaja.blogspot.mx/

Skymed Presentation - 10 a.m. at Hotel California, complimentary continental breakfast. Please RSVP to reserve your space. Call US 425 765-5417 or email janeel.eddie [- at -] Skymed.com. - Janeel Eddie, Todos Santos
---
June, 2014
Monday, June 2
Spring Film Workshops For Adults - Escuela de Cine Leonardo Perel is proud to announce its spring workshops in English for adults, with instructor Anthony Perez Dillon, accomplished long-time filmmaker and producer. The first class, Guerrilla Filmmaking, begins today and continues through June 7. Cost: $200 USD. Maximum 20 students. Proceeds from both workshops go to benefit the School's Jóvenes en Video (Youth in Video) program. Signups in person at Tecolote Bookstore and online at jovenesenvideo.org/workshops. - Ricardo Madrazo, ricardo [- at -] jovenesenvideo.com, jovenesenvideo.org/, Todos Santos

Submit Your June Events Here: http://www.bajawesternonion.com/submitevent.asp

---
July, 2014
Submit Your July Events Here: http://www.bajawesternonion.com/submitevent.asp
---
2015
Saturday, 07 Feb., 2015 - 6th Annual Open Studio Tour - , Todos Santos, . The 6th annual Todos Santos Studio Tour, is scheduled for Saturday February 7th and Sunday February 8th, 2015. - Diane Knight dianekknight [- at -] hotmail.com, www.artistsoftodossantos.com

Saturday, February 7th thru Sunday, February 8th, 2015 - 6th Annual Open Studio Tour - , Todos Santos. The 6th annual Todos Santos Studio Tour, is scheduled for Saturday February 7th and Sunday February 8th, 2015. - Diane Knight dianekknight [- at -] hotmail.com, www.artistsoftodossantos.com
---
Submit Your Community Events and Updates here: http://www.bajawesternonion.com/submitevent.asp -
---
Return to Top
---
---
Frequently Asked Questions

---

How Do I Submit an Article, Ad or Question? Visit Our Web Site at http://www.bajawesternonion.com/submitarticle.asp
How Do I Submit a Graphic or Photo to The Baja Western Onion? Visit Our Web Site at http://www.BajaWesternOnion.com/advertising.asp
How Do I Advertise in The Baja Western Onion? Visit Our Web Site at http://www.BajaWesternOnion.com/advertising.asp
How Can I Donate to The Baja Western Onion? Visit Our Web Site at http://www.BajaWesternOnion.com/donate.asp
What Can I Submit and How Often? Find Information Here: http://www.BajaWesternOnion.com/faq.asp
Where Can I Find The Best of The Baja Western Onion? Visit Our Web Site at http://www.bajawesternonion.com/best-of-the-bwo.asp
Where Can I Find Back Issues? Recent Back Issues of the Baja Western Onion are Here: http://www.BajaWesternOnion.com/back-issues.asp (NOTE: Not all Back Issues Posted)
How Do I Subscribe? Visit Our Web Site at http://www.BajaWesternOnion.com/subscribe.asp
How Do I Unsubscribe? Our link is at the bottom of every issue of the Baja Western Onion, or visit Our Web Site at http://www.BajaWesternOnion.com/subscribe.asp.
How Do I Contact the Human Owner of The Baja Western Onion? Please send an e mail to .
More FAQs Here: http://www.BajaWesternOnion.com/faq.asp

---

---






Todos Santos News Info Events Entertainment Things To Do Pescadero La Paz San Jose Del Cabo San Lucas Baja California Sur Mexico-Baja Western Onion. The Baja Western Onion e mail newsletter information community calendar want ads for sale for trade swap meet