---
News, Info, Events, Entertainment Things To Do: Todos Santos, El Pescadero and La Paz to Cabo San Lucas and San Jose Del Cabo, Baja California Sur, Mexico
Covering the Entire Los Cabos Area From Todos Santos, El Pescadero and La Paz to Cabo San Lucas and San Jose Del Cabo, Baja California Sur, Mexico
Welcome to the Baja Western Onion! Twice a week by Email, we provide fresh community news, info, events, entertainment listings and things to do in Todos Santos, and the Los Cabos Area of Pescadero, La Paz, Cabo San Lucas and San Jose Del Cabo, Baja California Sur Mexico. As of May 2017, the Baja Western Onion had over 5,600 Email subscribers.
NOTE: The issue below is an Example Only of a past issue, and may be far out of date. To receive the most current issue of the Baja Western Onion FREE by Email, please Subscribe.
---
The Baja Western Onion - August 25, 2018
Introducing ExPat 911 - LifeLine Emergency Services - ExPat 911 is a service designed by Expats for Expats, to help with reporting crimes, fires, medical issues or other emergencies. Many Expats have not been able to break the Spanish language barrier. Imagine you're in a life-threatening emergency, trying to speak to Emergency Responders in Spanish? Would you be able to explain your symptoms, details of a crime in progress, or even your location? After speaking to many of our fellow Expats, we realized that an emergency response service like ExPat 911 was needed to help people report their emergencies without worrying about the language barrier.


The idea is simple... Whenever you use our phone app to report a crime or emergency - 24/7 - you'll always reach a native, English-speaking operator. At the same time you're reporting your emergency in English, a Native, Spanish-speaking staff member is communicating your emergency to the authorities in Spanish. This ensures vital details are conveyed within seconds. ExPat 911 even uses GPS location mapping to pinpoint your location! (GPS Mapping requires a GPS-enabled phone)

Live Safe and Secure in Mexico using our ExPat 911 LifeLine Emergency Reporting Service. To learn more and get started today, go here: ExPat 911 ☞ www.ExPat911.mx, Baja California Norte and Sur, and Throughout Mexico


2003 Mercedes Benz E-320 Sport Package - . 2003 Mercedes Benze E-320 Looks and drives like new, all power options, New tires, cold AC, only 4900 mangos, call 624-137-7721 or see at https://bajasur.craigslist.com.mx/cto/6656636643.html ☞ Paul De Smit, palapapaul [- at -] gmail.com, https://bajasur.craigslist.com.mx/cto/6656673375.html, 624-137-7721, United States


Saint Judes Medical Center in Todos Santos - Become a VIP member for just 1,500 pesos a year, that includes a Check Up, including labwork and a 1st medical consultation with a Doctor.

Why not enjoy your retirement life or a partial stay in Todos Santos knowing your current state of health? Your VIP membership includes 24/7 doctor consultations (non emergency), get your blood pressure and weight checked, etc. Also, get 10 percent off Pharmacy, Laboratory and X-ray services.


Saint Judes also has several Medical Specialists that consult at our facilities by appoinment:

**Orthopedic
**Neumologist
**OBGYN
**Cardiologist
**Internal Medicine
**Ultrasound Specialist

We have the only well-equipped ambulance certified by the Dept. of Health.

We are the only clinic that takes most international insurance and are the only one that will give you an itemized CPT bill so you can be reimbursed back home.

For details on our Membership service or other questions, please call 612-159-1030 or 612-145-0600, or Email to info [- at -] saintjudesclinic.com ☞ Saint Judes Clinic, info [- at -] saintjudesclinic.com, saintjudesclinic.com, 612-159-1030 or 612-145-0600, Todos Santos


Todos Construction: - Crew to build, plaster, paint, etc. Ready to start immediately. Todos Santos and surrounding areas. Honest, reliable, hardworking. English spoken. Referrals can be provided. Give us a call: Julio 272-206-8280 or Lana 612-204-4154. ☞ , Baja California Sur

Sacred Heart/Sagrado Corazon Food Bank Of El Pescadero Meet - Hola Todos. The next meeting of the Sacred Heart Food Bank of El Pescadero is on Monday, August 27 [- at -] 11 [- at -] the Catholic church on the hill in El Pescadero. Everyone is welcome. Hope to see you there. Thks. Larry ☞ Larry Phoenix, Pescadero



Do You Waterproof Every Year? - We specialize in Coatings, Waterproof and Sealers, we only use Retex top quality brand available. Written warranty. $180 pesos / Sq. meter, Give us a call or email us ☞ Alejandra Sierra, alexleal001 [- at -] gmail.com, 624-154-7918, Baja California Sur


Attention Papaya Lovers!! - Nothing says "tropical paradise" quite like locally grown, organic papayas.

Our locally-grown, 100% organic papayas are cultivated right here at our beautiful Elias Calles huerta. Boxes containing 6-10 (12-15kgs) luscious Mexican, Asian and Hawaiian varietals in various stages of maturity are offered for 300 pesos/box. These fresh-picked fruit stay good for 7-14 days.

We're picking 2x week and pack whatever is available that day. Pick them up on your way home from shopping in Los Cabos.

To reserve your box contact me ☞ Jack, jaymsi [- at -] yahoo.com, Elias Calles
Sweet Samuel is on an adventure and needs your help! - We are seeking dedicated Padrino support for 2-year-old Samuel from Pescadero who needs special treatment only available at The Children's Hospital of Mexico in Mexico City.

After weeks of planning, the family finally arrived in Mexico City yesterday to learn that Samuel needs additional testing and cannot return until after their planned departure date. Now, they are facing unexpected medical expenses, airline fees and a longer hotel stay which add up to much more than anticipated. And, they will have to return again to CDMX to have the procedure performed at a later date

Donations can be made by going to http://www.padrinocf.org and clicking on the DONATE button.

If you are in Mexico City and can assist with the family's accommodations, please contact Dr. Alejandra Peña Salguero at alejandrapenasalguero [- at -] gmail.com

Thank you! ☞ Padrino Children's Foundation

Baja Weather Watch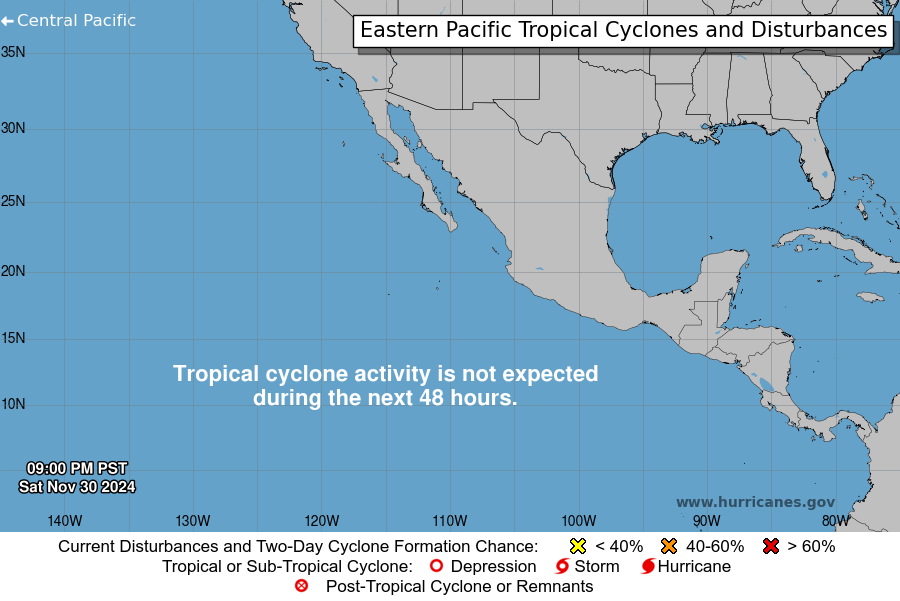 Mantener Baja Hermosa, Salvaje Y Natural. - Vamos todos a hacer nuestra parte para mantener baja hermosa, salvaje y natural. No tire basura y no conduzca en nuestras playas donde anidan las tortugas marinas. ÂżSabĂ­as que es ilegal conducir en la playa en baja? ☞ , Baja California Sur



Mattresses Spring Air - American and Mexican Sizes. Quality and Service. Get a free Quote Now! ☞ Pablo, pablovan32 [- at -] hotmail.com, 6241856000



2001 Nissan Pathfinder - I have two trucks Need to get rid of one Runs great has a 3inch lift kit custom bumper great AC Has S Dakota plates First 4000 takes it ☞ Peter Cavaretta, cavarettapeter50 [- at -] gmail.com, 0015622440005


How Building Your Home With Quad-lock Building Systems Saves You Money: - *Quad-Lock is designed for efficient construction, giving you a 30% shorter build-out time of the shell of the structure, and even greater time savings on multi-level buildings. Minimal waste.
*Because insulation of R-28 and up is built into the system, Quad-Lock is ultra energy efficient, cutting heating and cooling costs up to 60%.
*Quad-Lock will provide better protection against the damage and loss of life suffered in earthquakes, hurricanes, and fire.
*Due to the resilience of the structure, ongoing maintenance costs over the life of the structure are reduced.

NextWave Baja - Quad-Lock Distributor & Trainer. Like us on Facebook. ☞ mueller.nextwave [- at -] gmail.com, http://www.quadlock.com, 612-348-3373, Baja California Sur


Available For Long-term House-sitting: - From 15 October in Elias Calles, Cerritos, El Pescadero, or Todos Santos. Responsible, honest, mature, neat. Practical and hardworking. Familiar with living "off the grid". Speak sufficient español to liaise with builders and service providers. Can provide references. Single. No pets. Own transport.
Call or text: +52-612-204-4154. Lana ☞ , Baja California Sur


Stolen Puppies (from the Baja Western Onion on Facebook) - Have you seen these two puppies? They were stolen from a Huerta in Pescadero by a drunk who assured us he sold them or traded them for booze. He is now in jail. Puppies are too young to be apart from their mother. If you have any information please help us get them back. Please share! đŸ'•đŸŸđŸ™

Has visto a estos dos cachorros? Los robaron el dĂ­a de ayer en una huerta en Pescadero y el borracho que los robĂł asegura haberlos ceñidos/cambiado por alcohol. Si sabes algo por favor avisa! EstĂĄn muy chicos para separarlos la madre y el pueblo es chico. Por favor comparte! - Mariana Perea Blazquez ☞ Join The Conversation Online via Facebook: facebook.com/groups/TheBajaWesternOnion/,


Gym Machine - I would like to buy a total 1000 gym machine in good condition. Thank you. ☞ Nita, bajadragonfly [- at -] yahoo.com, 624 129 0880

House-sitters Todos Santos - Capable, mature, honest couple looking to house sit your property from November on. Now in Todos Santos and can provide local references. Seeking a long term commitment. ☞ Suzanne Rodriguez , kangokennel [- at -] gmail.com, 626 484 3204, Todos Santos



Small Casita Wanted - Rental Wanted: Small 1BR casita near town starting late Sept. Furnished. Year round. I have 2 well-behaved small dogs which weigh 15 lbs. & 17 lbs. Close to beach, fenced yard & a small area to grow veggies. a must. $ 600 max. maeleanorewilson8 [- at -] gmail.com.Text or call 624-166-9314. Gracias. ☞ Wilson, maeleanorewilson8 [- at -] gmail.com, 624-166-9314


Satellite Internet In Baja: Fast, Reliable, Anywhere! - STAR GO is the new internet provider by satellite that offers excellent service anywhere in Baja California Sur, at speeds of up to 20 Megabytes.

Those of us who live or work in areas where the cable internet providers are not available, are invited to contact us.

☞ Federico Jáuregui, stargobaja [- at -] gmail.com, http://stargomexico.com/, +52 (624) 688 7274, Todos Santos


Palms For Sale By Grower - 1000's Of Palms To Choose From - Big or small, we've over 30 different types of palms and cycads. We currently have some great promotions on some ~ 2 metre Foxtail Palms, Areca Palms of varying sizes, mature Pygmy Date Palms, and several other varieties. We have an array of salt & drought tolerant palms which thrive here in Southern Baja.

Give a call, or drop by. On our website under 'Contact & Finding Us' are very clear directions to our plantation.

We also offer crane service, should you require your jacuzzi, spiral-staircase, or anything else requiring a crane-truck to move what you have into place. ☞ Dean Mcquillen, film [- at -] telus.net, palms.mx, 612.133.0311, Todos Santos


Need Your Home Managed? - Prime Property Solutions - Experienced property management company, we provide all the necessary services and solutions for your home. Utility and tax payments, general and emergency maintenance, storm preparation and repairs. Competent and reliable service that will solve your property problems and concerns. Contact today for more information! ☞ admin [- at -] ppstodos.com, 612-142-2672, U.S. + 1-323-455-3114. ☞


---

Water Ways Baja - Water specialists. We purify all local water sources for drinking, total home and restaurants. Softer hair, whiter whites. Anti-scale. Numerous testimonials. Superior systems and service. ☞ Barbara Manfrediz, 612 142 2290, barbara [- at -] waterwaysbaja.com, waterwaysbaja.com, Todos Santos

Two Great Cleaners - "Reliable, punctual, good English, excellent work, TS and Pescadero. I highly recommend them." — Jo Moran ☞ Contact Esme at (612) 200 8113‬, Pescadero

Los Cabos Computer Repairs - Parts, service, cleaning, anti-virus, home and office wired and wireless networking, satellite TV and Internet. ☞ Josue Castillo, 612 143 1508, jocama85 [- at -] hotmail.com, Pescadero/Todos Santos

Loreto-Mulege Internet/TV Service - Install / repair services for Dish Network, Shaw Direct, HughesNet and commercial V-Sat Internet systems, home networks, VoIP telephone, home theater. ☞ Jose Davila. Cell: 613 111 9779. US: 619 534 6401, josedavilav [- at -] gmail.com, Loreto

Los Cabos Internet/TV Service - Dish TV, Shaw Direct, HughesNet systems and service for the Los Cabos region at reasonable rates. ☞ Ernesto Pardo, todossantostv1 [- at -] gmail.com, 612 104 2000, Todos Santos

Padrino Children's Foundation - Serving the medical needs of underpriviledeged children in the Todos Santos area. Your Donations are Appreciated, and are tax deductable. ☞ info [- at -] PadrinoCF.org, PadrinoCF.org

Bilingual Christian Bible Study - Todos Santos, every Sunday 9:30am. Call for details. Studio de Biblia bilingue todo los domingos a las 9:30. Llama para informacion. ☞ Byron Kovacs, byronkovacs [- at -] gmail.com, 6121527984

Food Bank Of El Pescadero - We need help and donations. Accepting donations at the Pescadero Church, Oasis Pescadero, Pura Vida Todos Santos, and me. ☞ Larry Phoenix, phnix52 [- at -] gmail.com, Baja California Sur
Alanon - Book Study: "How it Works" Saturdays 5pm at the Palapa Society Library/Biblioteca Elena Poniatowska. ☞ Lydia S., lsmithdavis [- at -] gmail.com, 612 153-5726, Todos Santos

Into The Solution A.A. Meetings - Closed Meet: 5PM Mon/Thur. Closed Womens' Meet: 9 AM Fri. Calle Rafael Pedrajo, last road on right going to Cabo, El Mirador sign, Bldg. on left. ☞ Kenny 612 152 2995, Jenny 612 137 3123, Don 612157 1256, Catherine 612 149 5194, Todos Santos

Todos Santos A.A. Meetings - Open Meeting, 5:00PM Mon/Tue/Thur/Fri. 11:00AM Wed/Sat. At the Church next to Hotel California, thru courtyard, room left of the gazebo. Eric, 612-156-9980, Todos Santos

House Cleaning - Two Women Who Work Wonders - Honest and Reliable Housekeepers with years of experience between them. Call us at 612 137 3568 or send Email to lucydory_ [- at -] hotmail.com - Todos Santos

Bilingual Mass - Sundays, 12:00 ~ 1:00, Local Catholic Church, On the Plaza, Todos Santos. ☞ Dario Salgado ntrasradelpilarbcs [- at -] gmail.com, 612-145-0043, facebook.com/misiondelpilarbcs

Otro Lado Trash - The town truck parks near Cleo's Restaurant on Playitas Saturday mornings from 7:30 to 9:30, every week. Bring your household garbage and give the guys a propina. ☞ cliffnjamies [- at -] hotmail.com, Todos Santos

Car Truck Boat Trailer Relocation - With 25+ years experience, a list of references, 24/7 live monitoring and ability to travel anywhere in North America, I am your best choice. ☞ Terry Gray Curtis, mailbarriles [- at -] gmail.com, 624-151-5530 & 310-272-9500, Baja California Sur



---

Your Service Ad Here - Only $5 US Per Week! Do you have a Service to offer but customers don't know how to contact you? Put your Service ad of up to 25 words Here in front of Over 6,100 6,200 Baja Western Onion Readers for only $5.00 US Per Week. Click For More Info ⇒

Playa Grand Resort/cabo Rental $790/week - 1 week in a 1 bdrm suite, sleeps 5. on the Pacific overlooking 5 pools. 2 bath full kitchen. available weeks are all of sept, oct 20-27 and nov 25-dec2nd. they go fast so email or call me ☞ Rick Shannon, reshannon2000 [- at -] yahoo.com, https://www.playagranderesort.com/, 612 151 1240, United States



Courtesy: Michael Fisher [- at -] The Baja Western Onion Facebook Group: facebook.com/groups/TheBajaWesternOnion/


Legal Doubts? Fideicomiso? Trusts? What? - Contact us, my team and I will solve all of your doubts and will happily guide you through the best, easiest and cheapest way for getting Title and protection of your property. Xavier Moreno -- ask around! ☞ Xavier Moreno, xavier [- at -] mdlegal.mx, http://www.mdlegal.mx , +52 624 122 43 12, Todos Santos



Special Issue Mailings of the Baja Western Onion! - Got an Urgent Event or Last-minute Special Announcement? Want to get Maximum Exposure for your business or event?
Send us your text-based ad up to 400 words (equals one full page), with one or more illustrative graphics,
or
Send us your creative ad image of up to 600 x 900 pixels (8" wide x 12.5" high). Or, working from your logo and images, we can also design your Ad image for $30 US per hour.
We'll prepare and mail a separate, dedicated issue of the Baja Western Onion, sent without other advertising, at any date or time of your choosing. Your Ad is sure to get noticed!

Now just $125 $95 US (50% discount available for Certified Non-profits). For more information on our Baja Western Onion dedicated Issue program, contact us: bajawesternonion [- at -] gmail.com -
Over 6,200 Western Onion Subscribers - The Baja Western Onion is sent each week, twice a week. As always, it's Free to Subscribe.

Your Community Calendar Event or your Ad or Article, whether Free or Paid, is sure to get noticed:
To Subscribe, Go Here: bajawesternonion.com/subscribe.asp

To Submit a Free Ad or Article, Go Here: bajawesternonion.com/submitad.asp

To Submit an Event For The Community Calendar, Go Here: bajawesternonion.com/submit-event.asp

To Submit a Paid Ad or Article, Go Here: bajawesternonion.com/submitad-paid.asp

To Learn About Paid Advertising Opportunities, Go Here: bajawesternonion.com/advertising.asp

To Join Us On FaceBook, Go Here: facebook.com/groups/TheBajaWesternOnion/
As always, thank you so much for your interest and support of the Baja Western Onion. ☞ Alan and Debra, The Baja Western Onion, bajawesternonion [- at -] gmail.com, bajawesternonion.com, facebook.com/groups/TheBajaWesternOnion/ -
---
Submit your News and Free Ads here: bajawesternonion.com/submitad.asp
---
Featured Events
---
Submit your Events Here (Non-recurring Events Only, Please): bajawesternonion.com/submit-event.asp
---
Saturday, August 25
Cuban Night At La Morena - 8:30 PM ~ 11:59 PM, La Morena, Calle Juarez, Downtown, Todos Santos. LAST NIGHT OF THE SEASON AT LA MORENA. Cuban Night [- at -] La Morena. Live Music. Cover $50 Pesos. ☞ Erik Castellanos lamorenats [- at -] gmail.com, 612-1450789


Sunday, August 26
Sunday Sessions - Jenelle & Angelina - 6pm ~ 830pm, Todos Santos Brewing, Alvaro Obregon bet Militar & Rangel, Todos Santos. We have just turned up the sizzle for summer with Jenelle & Angelina performing together in the Sunday Sessions. This one will be an extra special with Angelina showing her art work and Jenelle showing her jewellery in our Palapa studio. . ☞ Liz Mitchell info [- at -] todossantosbrewing.mx, 6121452023, facebook.com/events/459973487807117/


Monday, August 27
Sacred Heart/Sagrado Corazon Food Bank Of El Pescadero Meet - Hola Todos. The next meeting of the Sacred Heart Food Bank of El Pescadero is today [- at -] 11 [- at -] the Catholic church on the hill in El Pescadero. Everyone is welcome. Hope to see you there. Thks. Larry ☞ Larry Phoenix, Pescadero

Last Doggy Play Date To Win A Hooliganz - 9a ~ 11a, Cabo Critters Animal Rescue, Cabo Dog Resort , Cabo San Lucas. Come out this Monday from 9a - 11a and help Cabo Critters Socialize some adoptable dogs. It's loads of fun for the people & the pups! Plus you can enter to win a $25 Gift Card to Hooliganz Corner bar, just for showing up. Draw will be made at 12 noon Aug 27. Come out and play, and you could win. Details at www.facebook.com/CaboCritters . ☞ Stacey Tonita stonita [- at -] ymail.com, 624-129-1605, https://www.facebook.com/Cabocritters/


Monday, September 3
Play Writing From Story To Stage Reading - Teatro Luna Azul, Camino Cielo, Las Tunas, Todos Santos, Todos Santos. Take a story you love and turn it into a play. Online course, 6 weeks, Personal Mentorship, Stage Reading for feedback. Cost $90us. Info: . ☞ bluemooninbaja [- at -] yahoo.com, http://www.teatrolunaazul.com


---
Submit your Events Here (Non-recurring Events Only, Please): bajawesternonion.com/submit-event.asp
---
Lost, Found, and Stolen Items Return to Top
---
How To Remove Your Lost And Found Items Notice - If your Lost or Found item is reunited with its owner, let us know and we'll remove your notice. Send us a note through the Baja Western Onion ad submit form. We'll be sure to get it. You can find the web submit form here: bajawesternonion.com/submitad.asp -


---
Submit your Lost And Found Notices here: bajawesternonion.com/submitad.asp


---
Rides or Caravans Available/Wanted Return to Top
---
Post Your Ride Share Ad Here - Whether you have a ride to share or you're looking for a ride, please post it here: bajawesternonion.com/submitad.asp. ☞ - The Baja Western Onion,


---
Submit your Rides or Caravans Needed/Available articles here: bajawesternonion.com/submitad.asp


---
Pet Corner (Lost and Found pet notices will run for two weeks) Return to Top
---
How To Remove Your Lost or Found Pet Notice - If you reunite a pet with its owner, let us know and we'll remove your notice. Send us a note through the Baja Western Onion ad submit form. We'll be sure to get it. You can find the web submit form here: bajawesternonion.com/submitad.asp -

6 Week Old Kittens Need A Home - Adorable Kittens for Adoption. These little cats have been with me since they were two weeks old. I return to California on the 29th of August and after I leave they will not have a home.

Please contact Michelle Nicolier at Michelle.nicolier [- at -] gmail.com. Or call 612 220 1179. They're Free! ☞ Michelle Nicolier, michelle.nicolier [- at -] gmail.com, 612 2201 179

Re-home Beautiful Akita - 8 month old growing big, needs big yard to play, not a dog to be tied up constantly, research akitas for personal yard guardian. they are amazing ☞ Todos Santos, bajatareesa [- at -] outlook.com, 6058631654, Todos Santos

Beautiful Cat (mouser! Fixed!) Free To A Good Home-->> - A very sweet, fixed cat (Princesa), about 2 years old, needs a real home. She appeared at our doorstep and obviously is not feral. She loves to be petted. She's a sweet, chatty little thing and would love to be indoor/outdoor. We leave in a few weeks. ☞ Kate, kattacruz1234 [- at -] yahoo.com, Pescadero

<<--Escorts Needed - ALMA does all the work - it's super simple and so rewarding! If you can help get sweet dogs Canelita and Tasha (you can escort one or both) to Calgary where they will find forever homes, please email for more information. ☞ Juli Collier, escort [- at -] almahumanitaria.org, almahumanitaria.org/adopt-canelita/, Los Barriles

Notice: Animal Abuse In BCS is Punishable By Law - Animal abuse in BCS is punishable by fines of up to 100 days and 2 years in prison: "In order to offer protection to the animals of Baja Southern California, article 386 of the penal code stipulates that any person who commits acts of animal abuse may pass from 6 months to 2 years in prison, besides being fined between 50 and 100 days of minimum wage," Executive Secretary of the Commission for Consolidation, Evaluation and Monitoring of the System of Criminal Justice in the state, JesĂșs Fernando VĂĄzquez SavĂ­n. ☞ Alan And Debra, bajawesternonion [- at -] gmail.com, bcsnoticias.mx/maltrato-animal-bcs-se-sanciona-multas-100-dias-2-anos-prision/, The Baja Western Onion

Good Info On What To Do If You Lose Your Dog In Baja (or Anywhere) - This excellent article courtesy of Baja Insider: bajainsider.com/baja-life/pet-care/findinglostdogs.htm

---
Submit your Pet Corner articles here: bajawesternonion.com/submitad.asp (and remember to Spay or Neuter your pets)
Let us know if you find or place your pet so we can remove your ad -
---
Quote Of The Day:
" I have never met a man so ignorant that I couldn't learn something from him. " ~ Galileo Galilei

---

---

Return to Top

---

---

Frequently Asked Questions

---

How Do I Submit an Article, Ad or Question? Visit Our Web Site at submitad.asp
How Do I Submit a Graphic or Photo to The Baja Western Onion? Visit Our Web Site at advertising.asp
How Do I Advertise in The Baja Western Onion? Visit Our Web Site at advertising.asp
How Can I Donate to The Baja Western Onion? Visit Our Web Site at donate.asp
What Can I Submit and How Often? Find Information Here: faq.asp
Where Can I Find The Best of The Baja Western Onion? Visit Our Web Site at best-of-the-bwo.asp
Where Can I Find Back Issues? Recent Back Issues of the Baja Western Onion are Here: back-issues.asp (NOTE: Not all Back Issues Posted)
How Do I Subscribe? Visit Our Web Site at subscribe.asp
How Do I Unsubscribe? Our link is at the bottom of every issue of the Baja Western Onion, or visit Our Web Site at subscribe.asp.
How Do I Contact the Human Owner of The Baja Western Onion? Please send an e mail to .
More FAQs Here: faq.asp

---

Home

|

Submit a Free Ad

|

Submit a PAID Ad

|

Submit a Community Calendar Event Paid Advertising

|

FAQs Back Issues

|

Subscribe

|

About the BWO

|

Privacy Policy
JOIN US ON FACEBOOK!

---






Todos Santos News Info Events Entertainment Things To Do Pescadero La Paz San Jose Del Cabo San Lucas Baja California Sur Mexico-Baja Western Onion. The Baja Western Onion e mail newsletter information community calendar want ads for sale for trade swap meet